Magic Reborn: Ice Age Only Boosterdraft
January 29, 2022 @ 10:30 am

-

6:00 pm

€55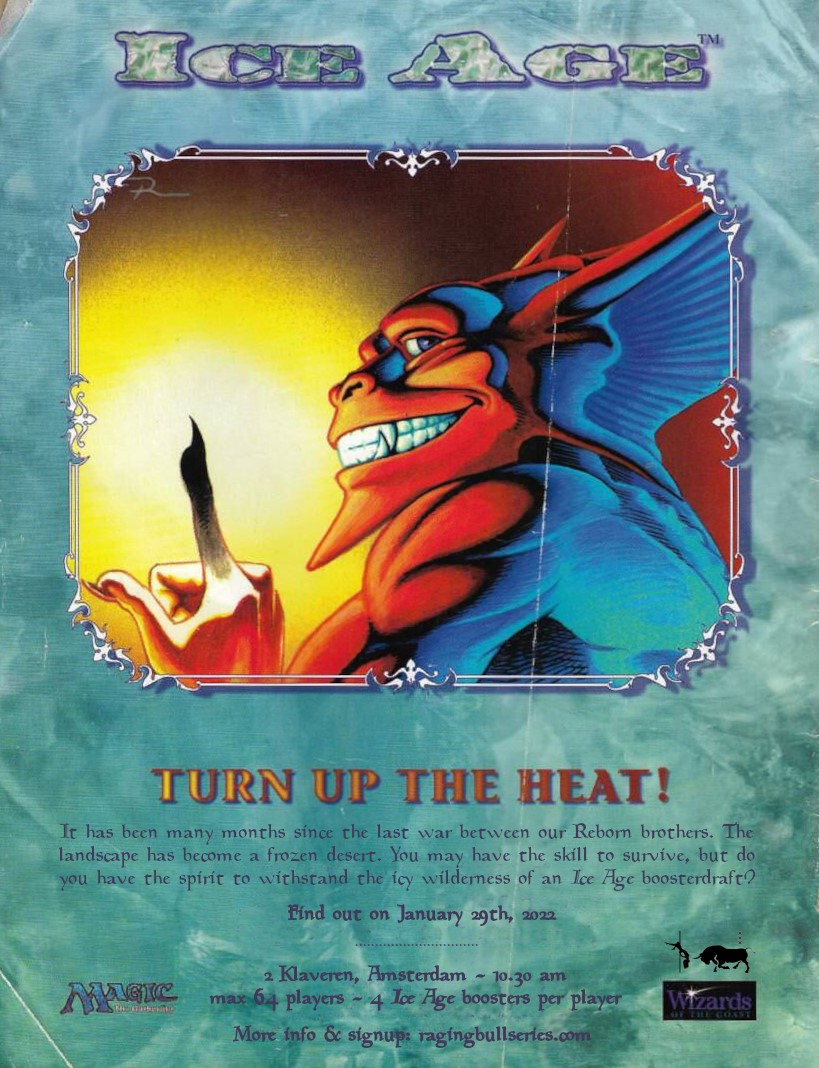 4* Ice Age Boosters
Bring your own (Ice Age) old frame land! If you are planning to use Ice Age's snow-covered abilities, bring your own Ice Age Snow-Covered lands! (not that new frame shit please)
55 Euro – 15 Euro to be paid 4 weeks in advance (This is the tournament fee, so if you don't show up you don't get any boosters)
Exact tournament structure TBD. Minimum of 4 rounds, maximum of 6.
Player Cap: 64
Walk-in: 10:30
Start: 11:00
Duration Draft + 4 – 6 rounds so between 5 and 7 hours.
If you want to sign-up, please mail to: ragingbullseries@gmail.com
This tournament is crazy value for those who will draft. Boosters are now around 40,- while you get 4 for 55,- in total. Drafting with the boosters is mandatory and no boosters will be handed out if you are not playing.