(Reading tip: This website is best suited for mobile devices, pictures are best watched in landscape mode)
The Preperations
3 years… 3 years since the last (& first) live Raging Bull Series. Organising started for me in Setember 2021. I was confident that May would be fairly safe pandemic wise and I couldn't wait to get going. With a cap of 64 players and a long list of people I had played over the last couple of years I wasn't sure how to go about this. I figured to start pre-registration early and open up registrations on the 1st of November. Eventually registrations never openend although there was a waiting list for those who contacted me prior to the event. When the world openend up again, lots of tournaments were organised and players had to decide which tournament to attend. A few players unfortunately couldn't make it and/or decided to opt for other tournaments. We all know that you can only visit so many events, I had to make some though choices myself as well this year. However for the people on the waiting list this was great as all people eventually made it to the event.
I wanted to make sure this was an event worthwile visiting. I think most people like the location but at the same time you might not like it at all. Amsterdam is a great city to visit but most of the time you are actually not seeing much of the city. If it's just for staying overnight or parking, it's a pretty expensive city. Not everybody agrees with 100% Swedish as a format, for me it's what makes Raging Bull "unique" as there are not many 100% Swedish events outside Sweden. For foreigners an event with at 2 tournaments might make the trip more worhtwhile but the opening hours of the location are not ideal and the casual setup on Friday allows for a lot more time to talk to eachother. In the end I was really happy with how things turned out and I hope that feeling is shared amongst all participants. For the upcoming edition of the Raging Bull Series we will actually have a casual event planned on Friday but for all others you can still jam casual games on Friday.
Casual Friday
For those living close or staying overnight in Amsterdam on Friday we had a casual meet-up at the 2 klaveren. I couldn't wait and had to take care of a couple of things anyway so got there already at 14:30. Swedish, AB4K and A40L were the formats announced in advance but anything goes really. Players came in 1 by 1 and eventually we had 18 guys jamming games and drinking beers. I played some AB4K and A40L myself, actually my very first A40L games ever as I had completed my first deck just a couple of hours earlier.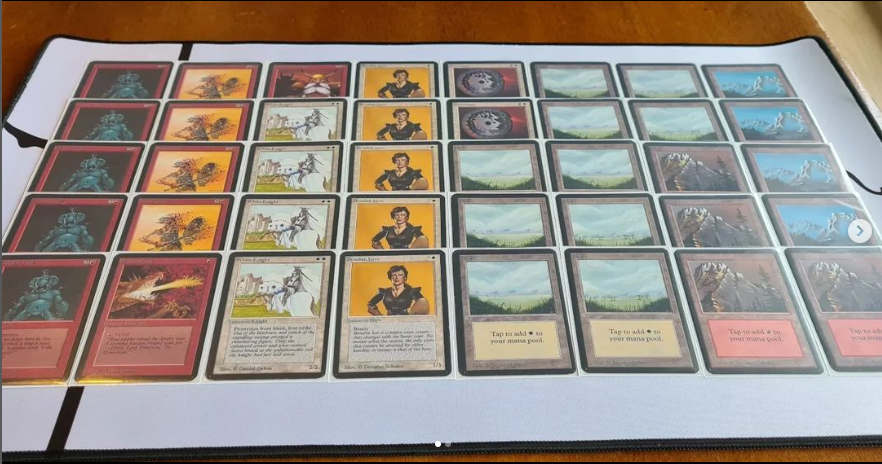 Since Thomas and I weren't playing on Saturday it was our only moment to play during the weekend. After a couple of hours playing it was more chatting, drinking and just enjoying seeing others having fun. Just a casual gathering of Old School players is already enough to make me happy and the tournament still had to start the next morning. The venue closes at 01:00, not early enough to be sober but for sure not late enough to not make it on time the next morning. I feel pretty safe in Amsterdam in general but I take an Uber home most of the time when carying my Old School bag. It's the fastest and safest way home and since I share my cards 50/50 with my buddy RJ, it's the smartest thing to do.
The Bag Story
The venue closes at 01:00 and I check the Uber app. 75 euro? What. That's normally 40-50 euro. If I just wait a bit prizes may go down and Jorgo really didn't want to go home yet. Malte shares that feeling and I call Thomas just in time to have a couple of more beers accross the street. It's a crowded student cafe, perfect to put your bag somewhere in a corner and just have some fun. 02:00 and I call an Uber, for sure I take my bag home with me. I come home around 02:45 and my wife wakes up. I ask her to wake me up 30 minutes later then earlier agreed, 07:30 should be early enough. My wife wakes me up at 07:30 and says she tried to wake me up several times before. She had to get out of bed around 04:00 because 1 of the kids and didn't see my bag anywhere. She couldn't wake me up and slept pretty bad because of it. I'm awake, adrenaline rushes through my body. Could I've been that stupid? I'm sure I had the bag in the Uber, I'm so sure. Unfortunately I have a lot of black holes when drinking so can't recall all my steps. I check the 1st floor, nothing. Downstairs, nothing. I go outside in my boxers, nothing.
The bag was in the Uber, I'm sure. I try to call the Uber but it goes straight to voicemail. I was his last ride, I do remember that and it's just a couple of hours later so it makes sense he doesn't pick up. I call Jorgo asking if he remembers something, he's not even awake yet and says he doesn't know a thing. Shit, RJ needs a deck to play as well, which was in my bag. I call Henk, asking if he can build a deck so at least RJ has something to play. How I would tell him I lost 80k in cards, 50% being his, I hadn't figured out yet. Henk tries to comfort me saying the bag is probably in the Uber and the driver doesn't know the value. Maybe he's right, or maybe I told him what I was doing in Amsterdam?
Still freaking out I hit the shower. I have to take a bus at 08:10 and already wasted a lot of time. There's 64 guys waiting for me to organise a tournament, I can't turn back what has happened and hope to talk to the Uber driver as soon as possible. He will likely wake up, checks the backseat and finds my bag. I go to the 2nd floor to grab some more stuff I would take to the tournament. WTF, there's my bag…. In the place I only store it after I clean everything up. It snaps and I remember what happend when I got home. Knowing I had to wake up early, I had brought my bag upstairs. All the stuff that I could leave home was still in the bag and all the stuff I had to take the next day was already in my other bag. It was neatly packed, ready to grab so I could leave the house right away. That's why I asked my wife to wake me up 30 minutes later….
This looks proffesional
Wouter picks me up at 08:10 and we grab a bus to the venue. Of course Dyan is already there, setting up the livestream. He wasn't the only 1, Marten, Frenk & Ed were already playing games downstairs and the venue wasn't even open yet. A couple of weeks earlier Dyan told me that he would prefer taking photo's during the event. He took really beautifull pictures at N00bcon so I was pretty excited about that. Next to that he offered to help Timmy and myself with the livestream. I couldn't believe me eyes when I walked in. He had bought so much stuff to pimp the livestream, amazing! Also allmost all the pictures you see in this blog are his. It's great to host a tournament for others but it's fantastic that so many people want to help out making it a succes. Dyan, Timmy & Evert were part of the crew this year and that really made it a lot easier for me.
Where's my prize?
Players walk in and the place starts buzzing. 11:00 and I'm ready to do announcements. Next to the bag story there was another story to tell. After my semi-finals at N00bcon I was watching a bit of Ante40k and talking with some people. For those who didn't read the previous blog I was pretty hammered by that time. Since I hadn't missed a single flip all tournament I somehow got into an Orb flipping contest with Jason Schwartz. Obviously I lost that battle and I awarded Jason with an Artist Proof Raging Bull. Not just an Artist Proof but actually the 1st prize for this years Raging Bull tournament. That maybe wasn't the smartest thing to do but if anybody deserves it it's Jason.
Luckily Wijnand had donated a floating trophy in the form of a Raging Bull ring which the winner can wear showing off to others. Before the start of the tournament I gave it to Wouter B, who was the winner of the last online edition. A custom Raging Bull deckbox, playmats, hoodies, I had all kinds of merchandise thanks to Raging Bull, the card, spiking above 10 euro's a piece. I had sold 250 of them, which actually were donated to me and put all that money back into merchandise which I could hand out again. 1200 RBS beer coasters and 72 RBS beer glasses for all participants.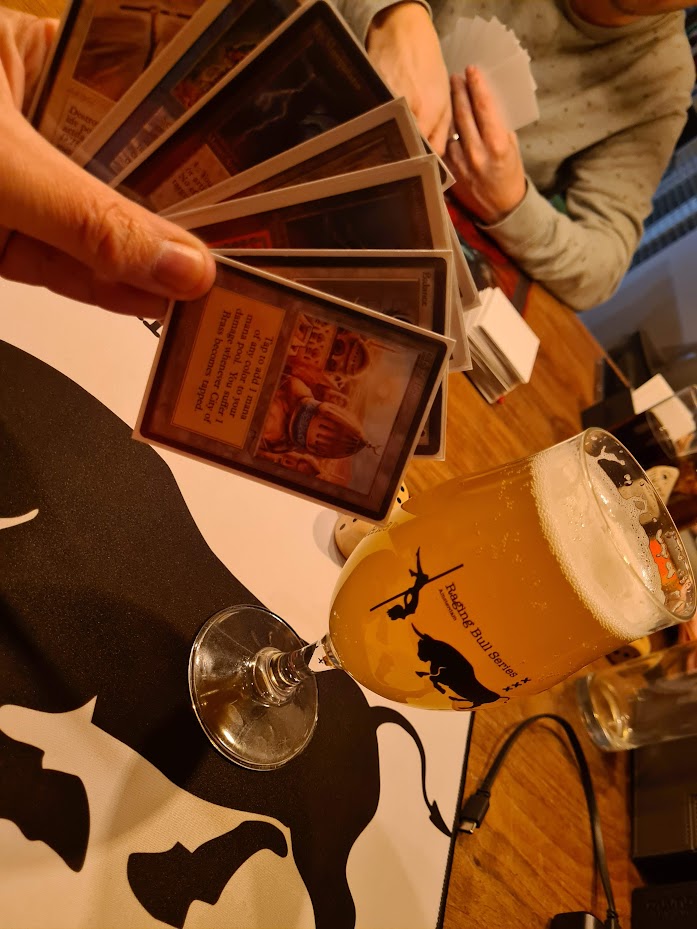 Donations
A lot of OS communities link their tournaments to charity. In the Netherlands this is however not that common and I doubted myself if I should do something with it. I didn't do anything with it but luckily Juan contacted me before the tournament asking if we could raise money for Afanoc. Afanoc is an organisation for children with cancer which is a cause I could really stand behind. Juan had created custom made Granite Gargoyle patches for those who wanted to donate to the good cause. In the end he raised €480 at Raging Bull and will combine that with what will be raised during the June LCOS OS event in Barcelona.
The Tournament
You would almost forget there was a tournament. Crazy how fast each round played out. Timmy and I were doing live commentary most of the time and due to the great Tolaria app most people would fill in their scores themselves. When walking around after 55minutes to let everybody know there would be 5 turns left to play, most people were standing around, drinking a beer and having fun. That's just such an awesome feeling. There was little time for me to actually look at all the deck photo's but there was definitely plenty of spike and spice. You can see some awesome deckpictures below and I actually feel I under appreciated some of them during the tournament. I watched most of the livestream again and if you take a deck like the one from Thomas Nilsen it's just so awesome to see, let alone play against. In the end we awarded Wouter Maas with a beer package, the spice prize. While it maybe wasn't the most "spicy" deck, the idea to combine all Dutch tournament trophy cards in 1 deck was an awesome idea. Crazy enough all cards are White or Red so it was just a 2 color deck with Blood Moon and Ball Lightning to be able to deal some real pain. I'm not sure but a Raging Bull, Hill Giant, Knights of Thorn, Northern Paladin, Earth Elemental & Balance has probably won him a game (or 2). I'm not so sure about that Farmstead or Frost Giant.
Top 8
After 6 rounds of Swiss it was time for the T8. Trygve was the unlucky guy not making it with 13 points, everybody else with 13 and above made it. Nick Cramer on The Deck, trying to take revanche for his lost finals with The Deck in the previous Raging Bull edition in Amsterdam. Robbertjan with the deck I had almost lost with my bag the night before, BB-8, the deck Henk and I played at N00bcon. Roy on a Troll Disco deck with Towers main. Jorgo with an unpowered Mono Green build. Pretty bad ass if you ask me. Leo on Bruderbots and this time he could actually play the finals as last time he had to catch his flight back, not being able to play the finals. Gideon, the local who had big succes with TaxGeddon in his deck. Koen who was put into the tournament by his wife, making it all the way to the semi's with Deadguy Ale without the blue steroids. An the last guy was Wander with a classic Blue/Green aggropump deck which is a real glass cannon but made it anyway. A fantastic Top8 which resulted into a great finals in which Leo won against Gideon. What a day!
Livestream
Timmy made some great video's again, you can watch all episode's using this playlist: https://www.youtube.com/playlist?list=PLsGeV_wxUkUaSpW8rjiVXczBvLC_NO4om
Round 1: Henk on BB-8 vs Wouter on Mono Red Atog
Round 2: Michel on Black on Steroids vs Alexander on Mono Green
Round 3: Frenk on Chains vs Bruderbots by Leo
Round 5: Erwin on 4c Good Stuff vs Douwe on Mono Green
Round 6: Koen on Deadguy Ale vs Robbertjan on BB-8
Finals: Leo on Brudersbots vs Gideon on UWB Aggro Control
Tournament Reports
A Tournament Report by Bjorn: https://ancientmagicthegathering.blogspot.com/2022/05/raging-bull-2022-with-titanias-song.html
Pairings & Results
Round 1: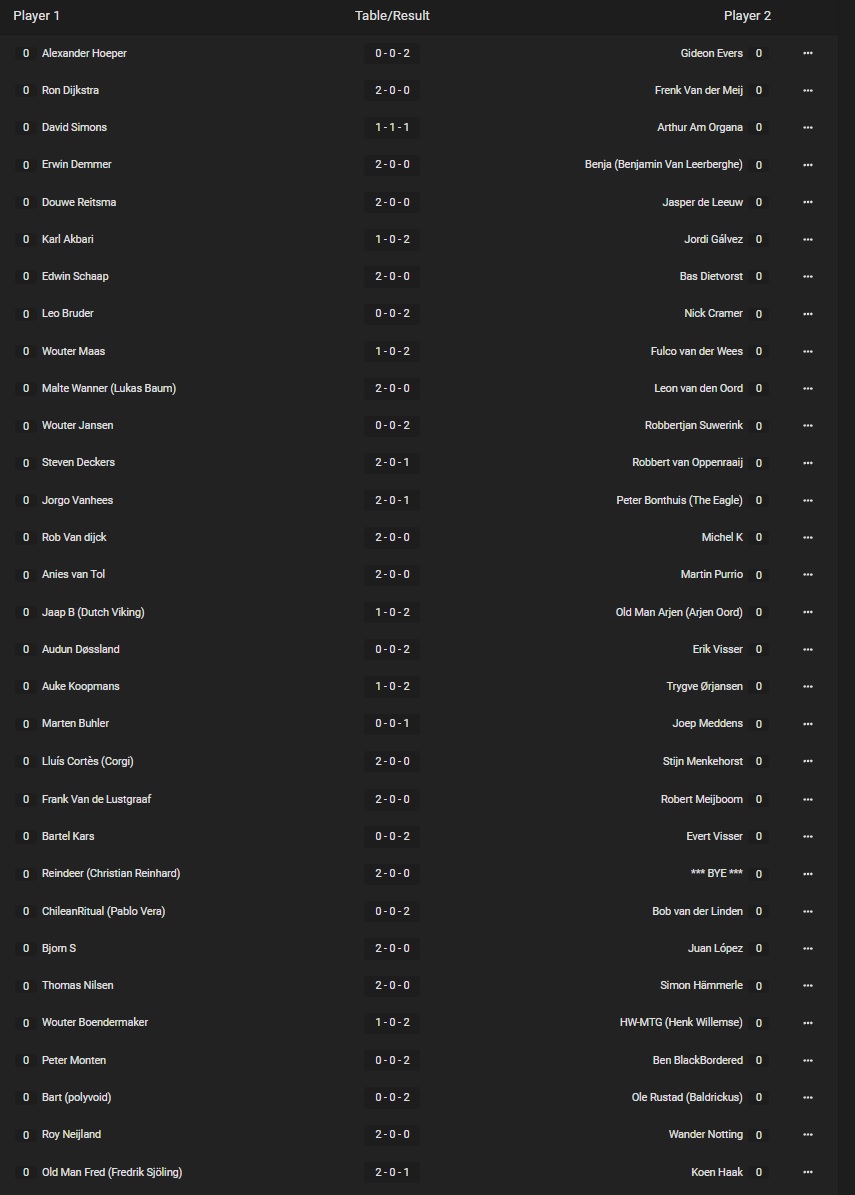 Round 2: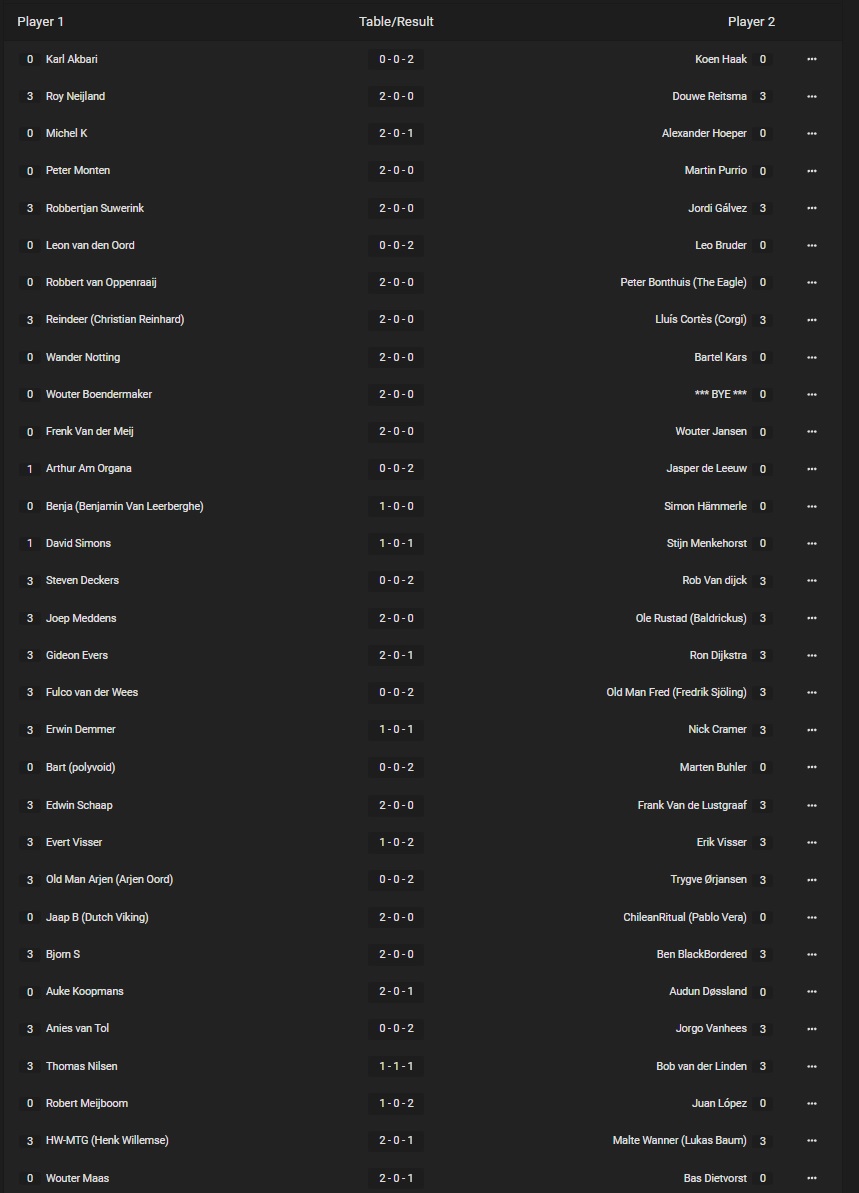 Round 3: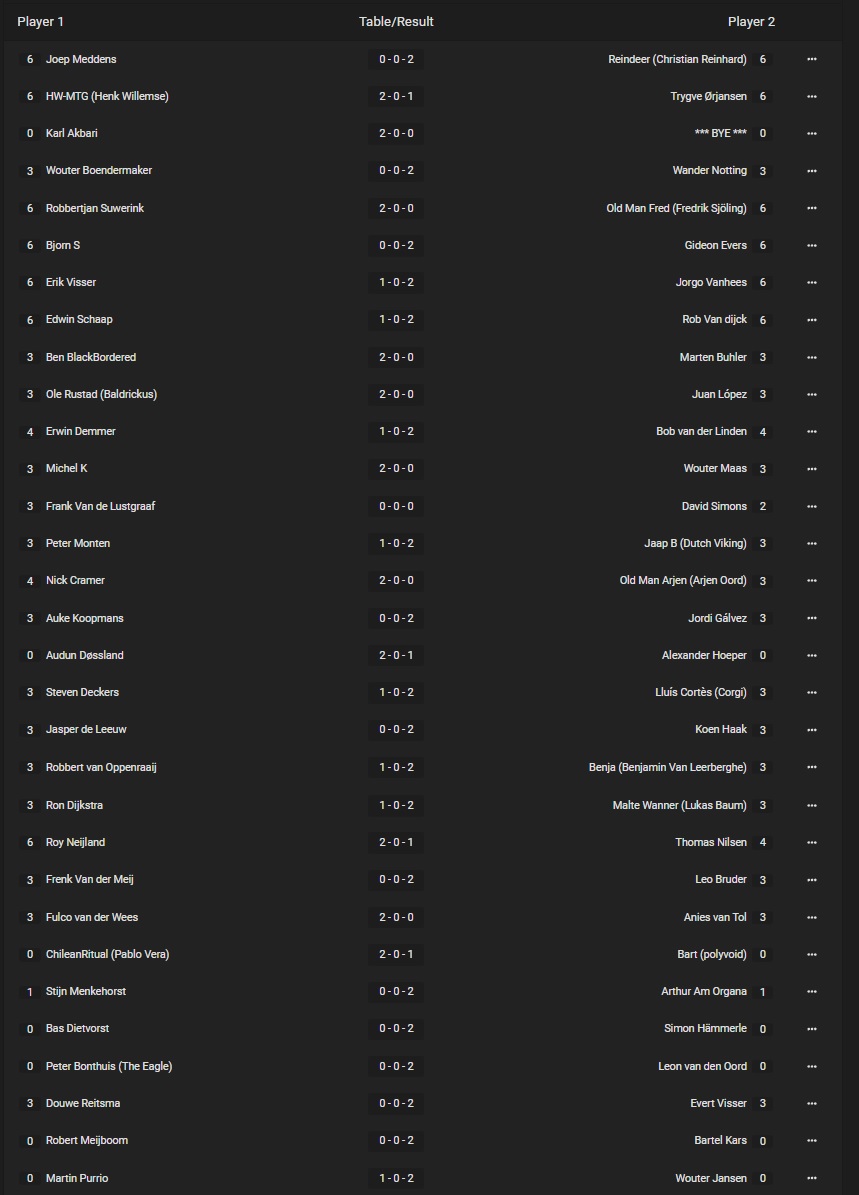 Round 4: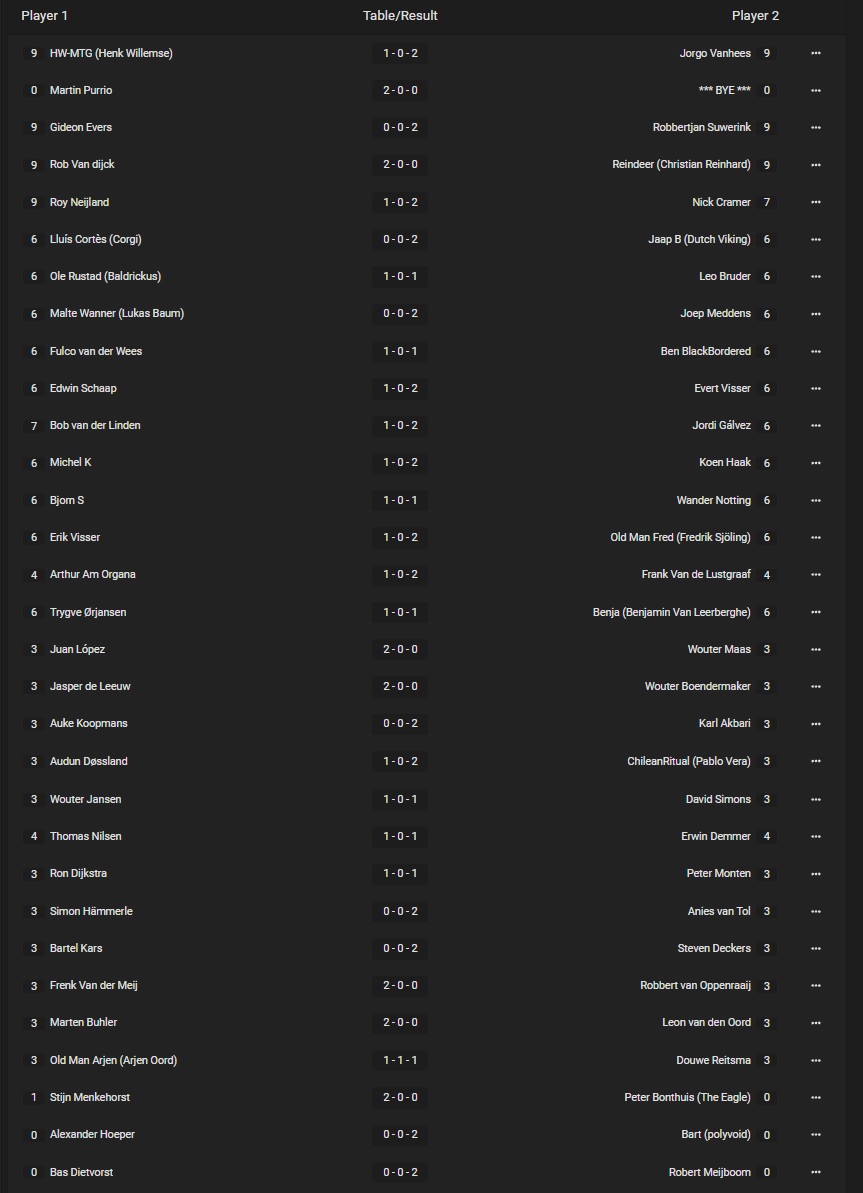 Round 5: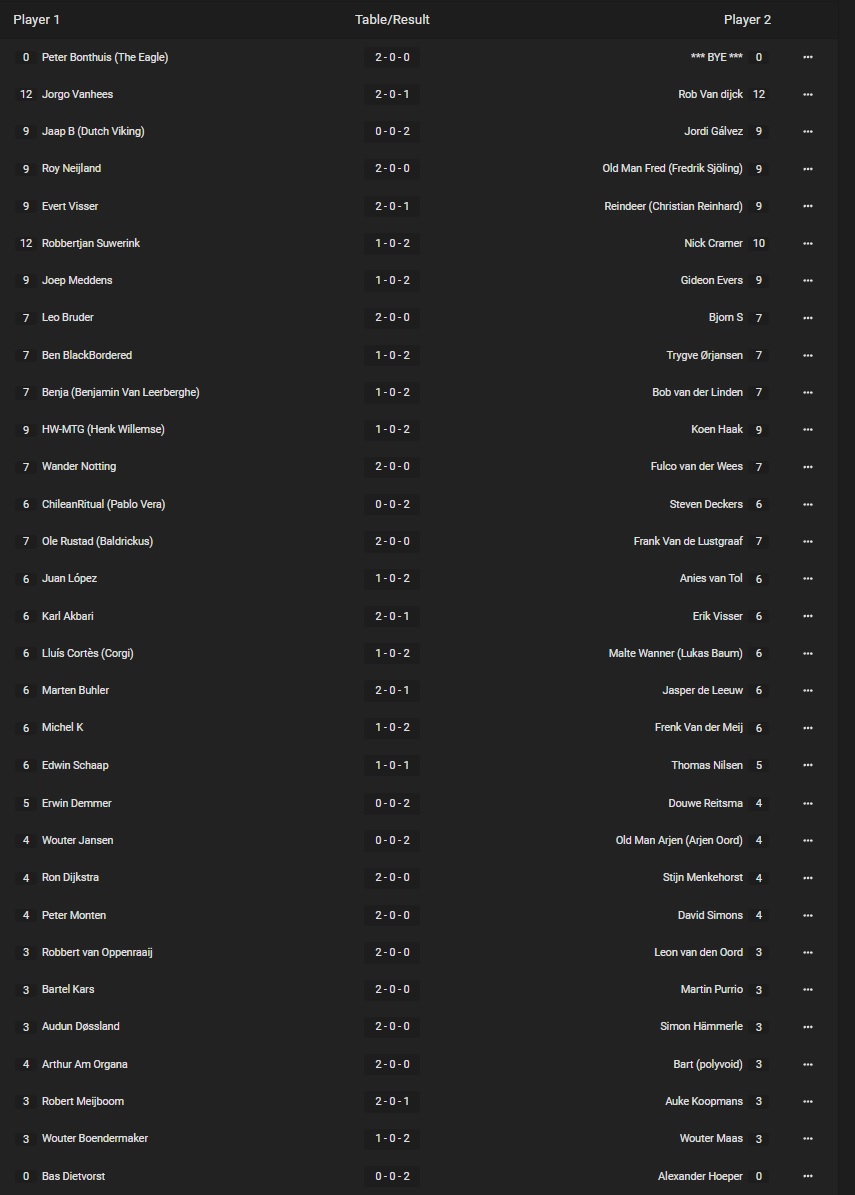 Round 6: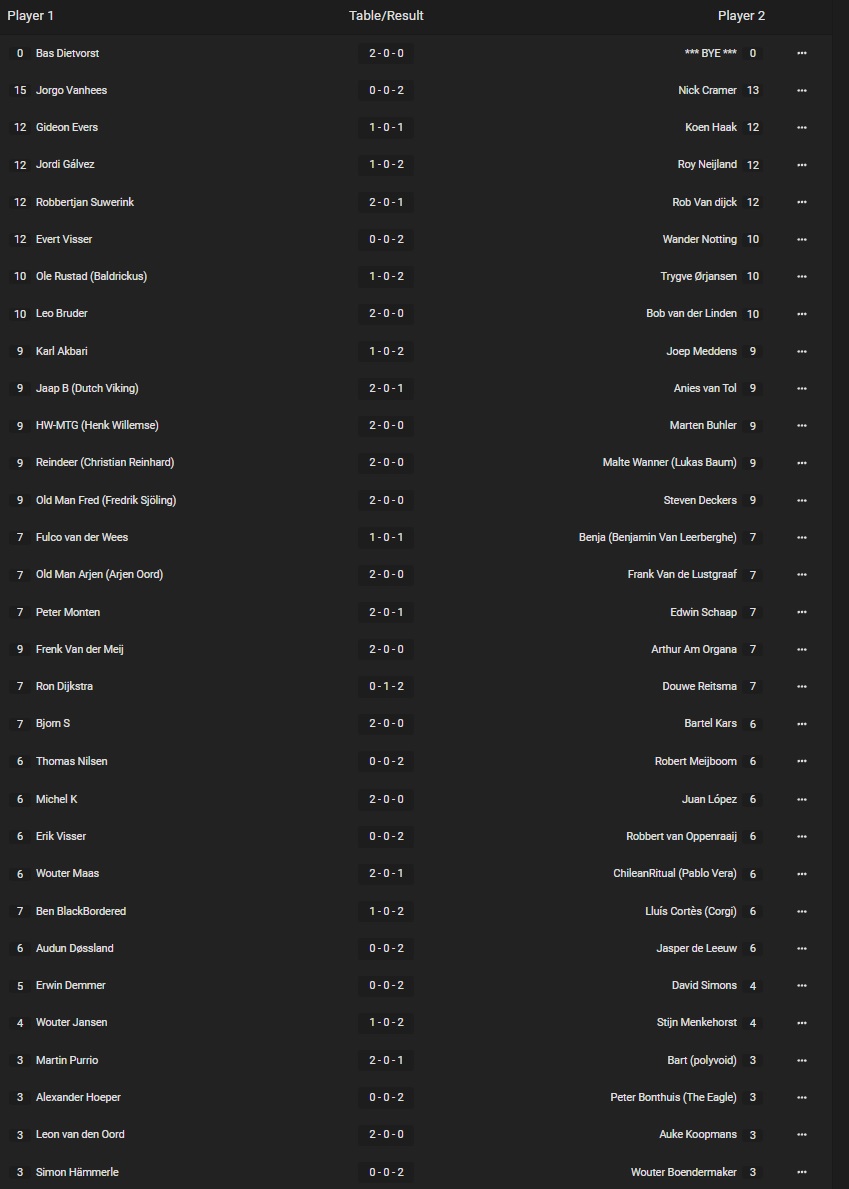 Final Standings:

Top 8: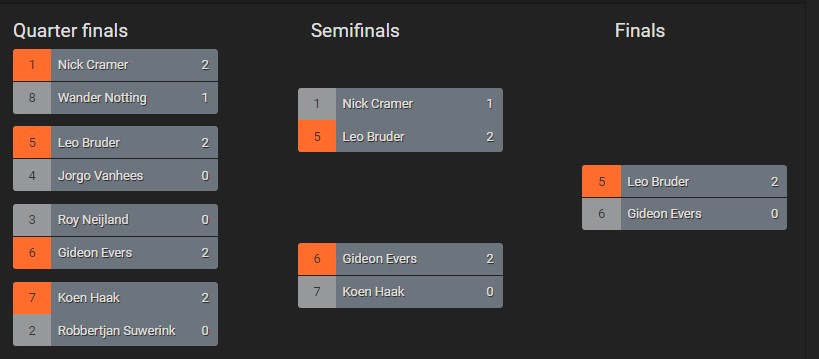 Participants & Archetypes
| Result | Name | Archetype | Unpowered |
| --- | --- | --- | --- |
| 1 | Leo Bruder | Bruderbots | |
| 2 | Gideon Evers | Taxageddon | |
| 3 | Nick Cramer | The Deck | |
| 4 | Koen Haak | Deadguy Ale | |
| 5 | Robbertjan Suwerink | BB-8 | |
| 6 | Roy Neijland | TrollDisco | |
| 7 | Jorgo Vanhees | Mono Green | Y |
| 8 | Wander Notting | UG Aggro | |
| 9 | Trygve Ørjansen | RUG | |
| 10 | Rob Van dijck | Deadguy Ale on Steroids | |
| 11 | Jordi Gálvez | UB Midrange | |
| 12 | Old Man Fred | RW TaxEdge | Y |
| 13 | HW-MTG | BB-8 | |
| 14 | Reindeer | TrollDisco | |
| 15 | Joep Meddens | Erhnam on Ice | |
| 16 | Jaap B | Chains | |
| 17 | Evert Visser | Savannah Bolt | |
| 18 | Frenk Van der Meij | Chains | |
| 19 | Old Man Arjen | Mono Blue Fish | |
| 20 | Douwe Reitsma | Mono Green | Y |
| 21 | Bjorn S | Titania's Song | |
| 22 | Ole Rustad | RukhValley | |
| 23 | Bob van der Linden | I'm blue dabedeedabedow | |
| 24 | Peter Monten | Malte Aggro | |
| 25 | Karl Akbari | | |
| 26 | Malte Wanner | Malte Aggro | |
| 27 | Michel K | Mono Black on Steroids | |
| 28 | Lluís Cortès | Erhnam on Ice | |
| 29 | Steven Deckers | UW Midrange | Y |
| 30 | Anies van Tol | ErhnamGeddon | |
| 31 | Marten Buhler | RukhValley | |
| 32 | Jasper de Leeuw | Mono Black | |
| 33 | Robbert van Oppenraaij | RWb CandleFlyers | |
| 34 | Wouter Maas | RW Trophy Deck | Y |
| 35 | Robert Meijboom | Mono Black | Y |
| 36 | Fulco van der Wees | Mono Red | |
| 37 | Benja | BW Pestilence Trick | Y |
| 38 | Ron Dijkstra | RukhValley | |
| 39 | Ben BlackBordered | Mono Green Control | Y |
| 40 | Edwin Schaap | BGWu Machine Head | |
| 41 | Frank Van de Lustgraaf | RUG Aggro | |
| 42 | Arthur Am Organa | Mono Red | |
| 43 | David Simons | Swamp King's Suprise | |
| 44 | Stijn Menkehorst | Mono Black | |
| 45 | Erik Visser | UW Control | |
| 46 | Bartel Kars | UG Aggro | |
| 47 | Wouter Boendermaker | Mono Red Aggro | Y |
| 48 | Juan López | Pink Weenie | |
| 49 | Thomas Nilsen | Living Stasis | |
| 50 | Leon van den Oord | BR Destruction | |
| 51 | ChileanRitual | BR Aggro | |
| 52 | Peter Bonthuis | Lauter | |
| 53 | Martin Purrio | Mono Black & Brown | Y |
| 54 | Audun Døssland | URb Ali | |
| 55 | Erwin Demmer | 4c Good Stuff | |
| 56 | Wouter Jansen | Mono Blue Fish | Y |
| 57 | Auke Koopmans | Mono Red Atog | |
| 58 | Alexander Hoeper | Mono Green Alpha | Y |
| 59 | Bas Dietvorst | RukhValley | |
| 60 | Bart | Mono Blue | Y |
| 61 | Simon Hämmerle | Titania's Song | Y |
Decklists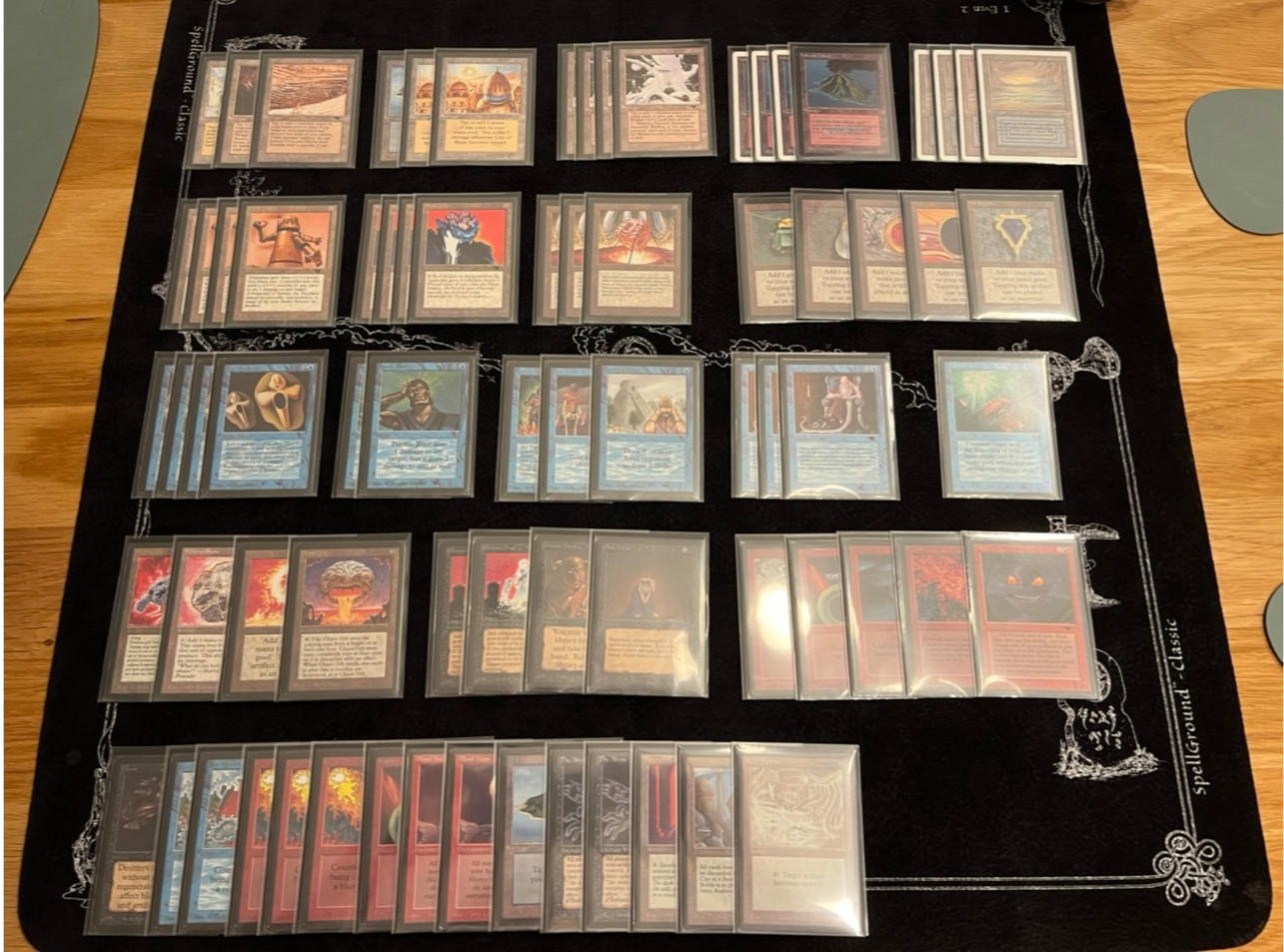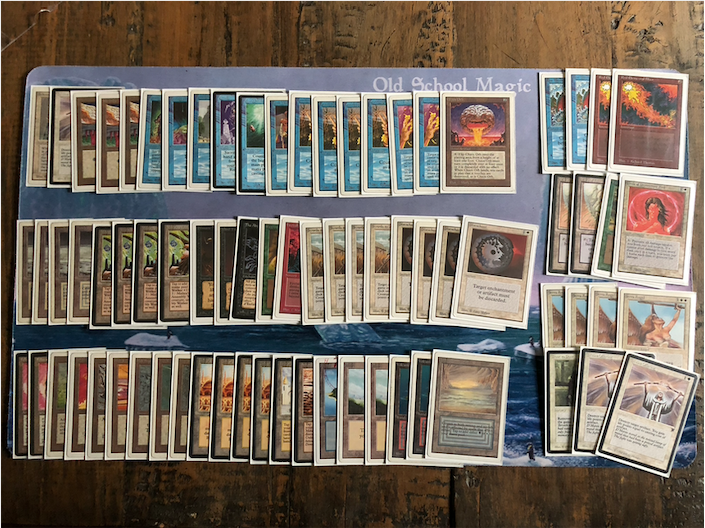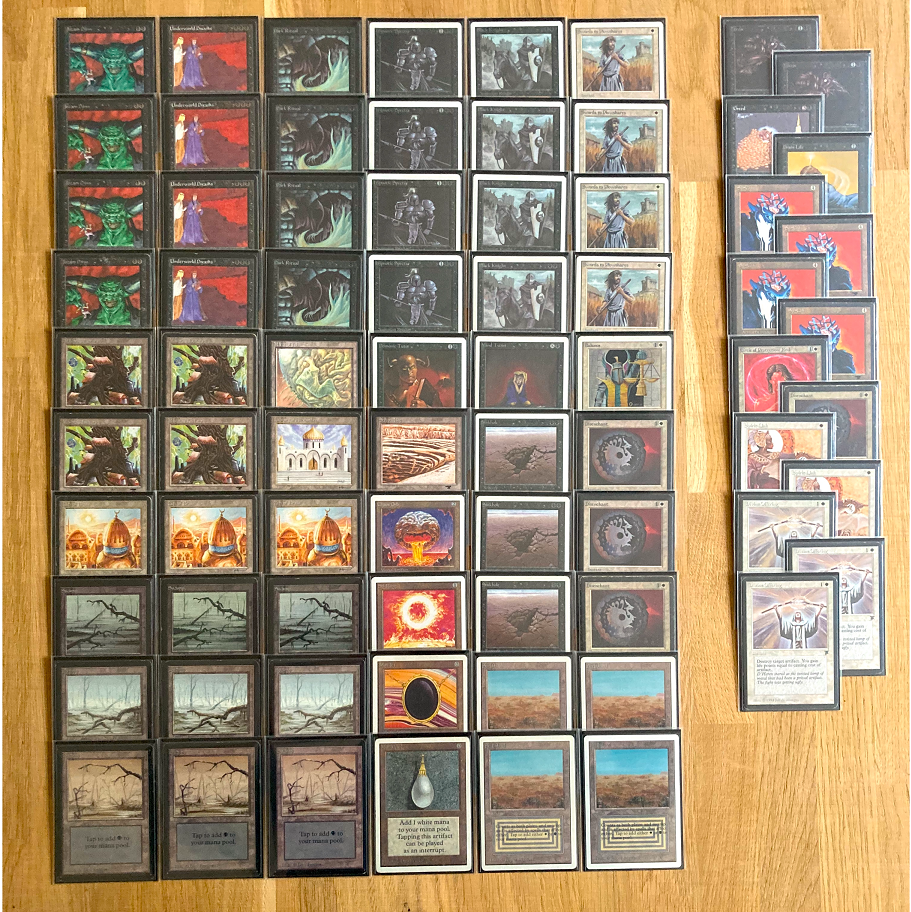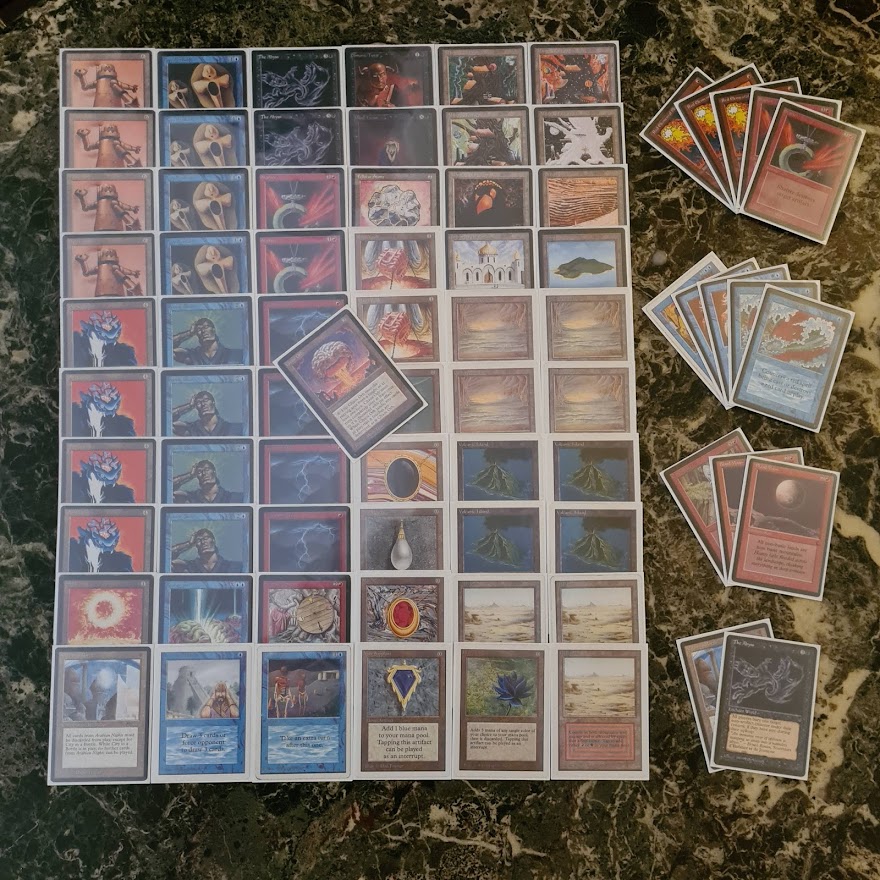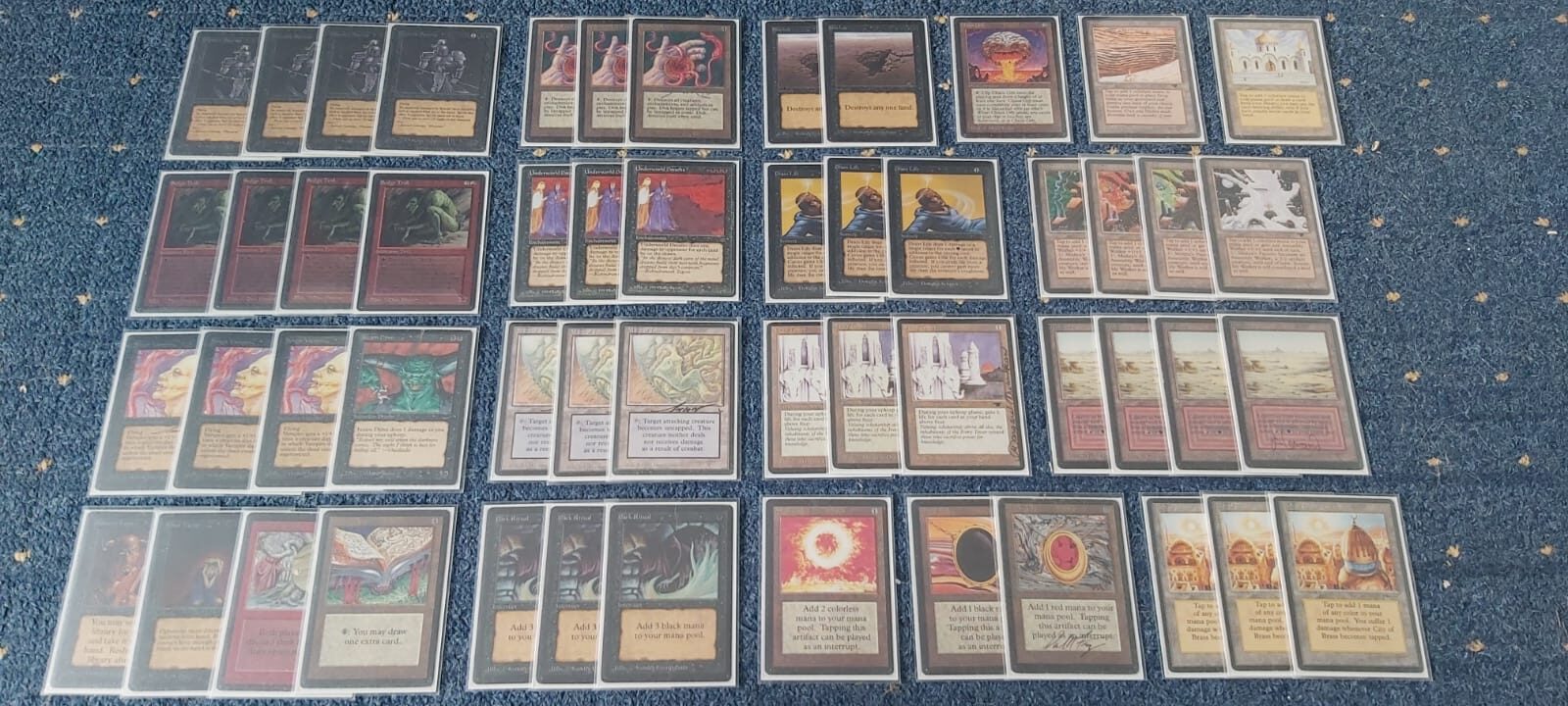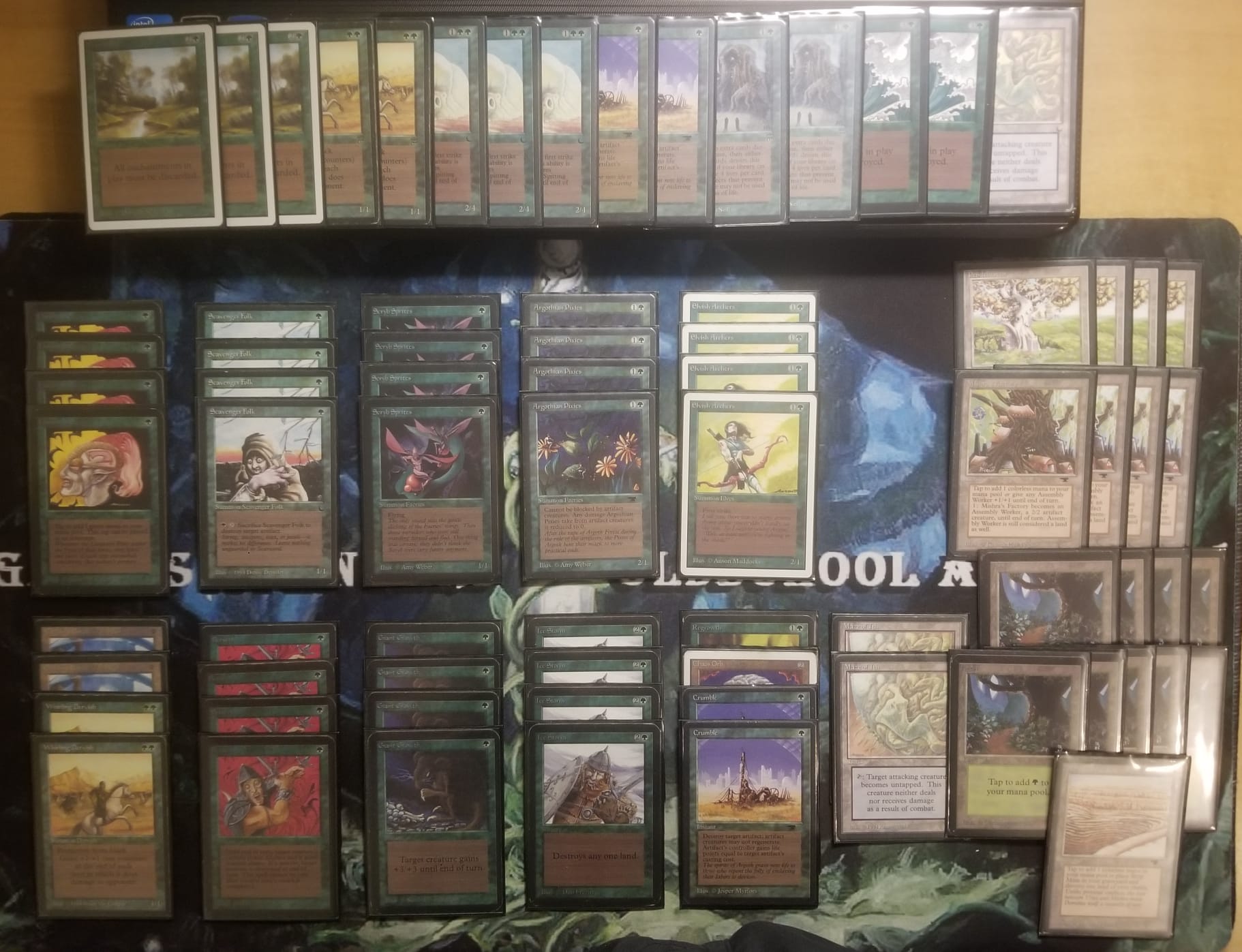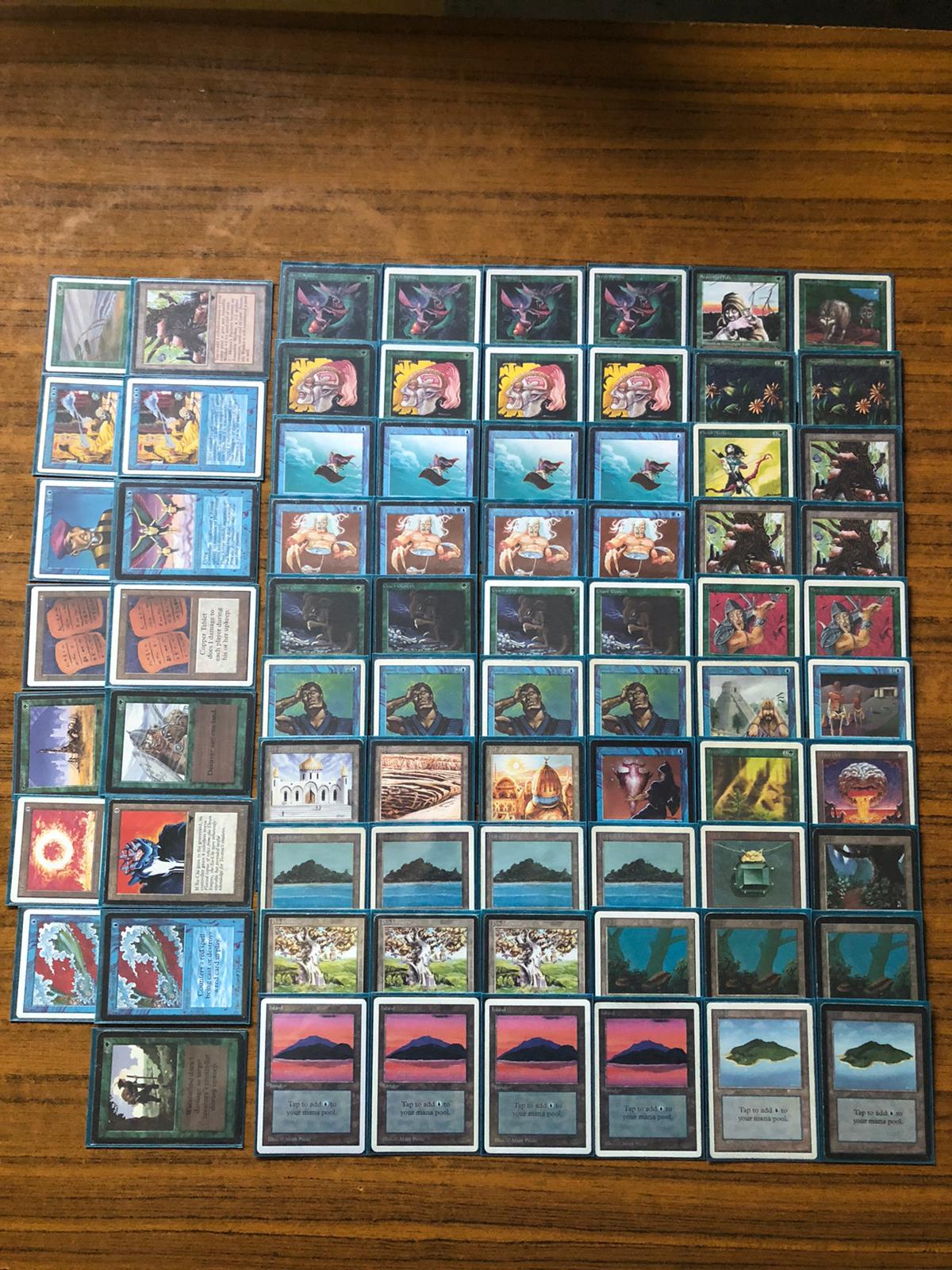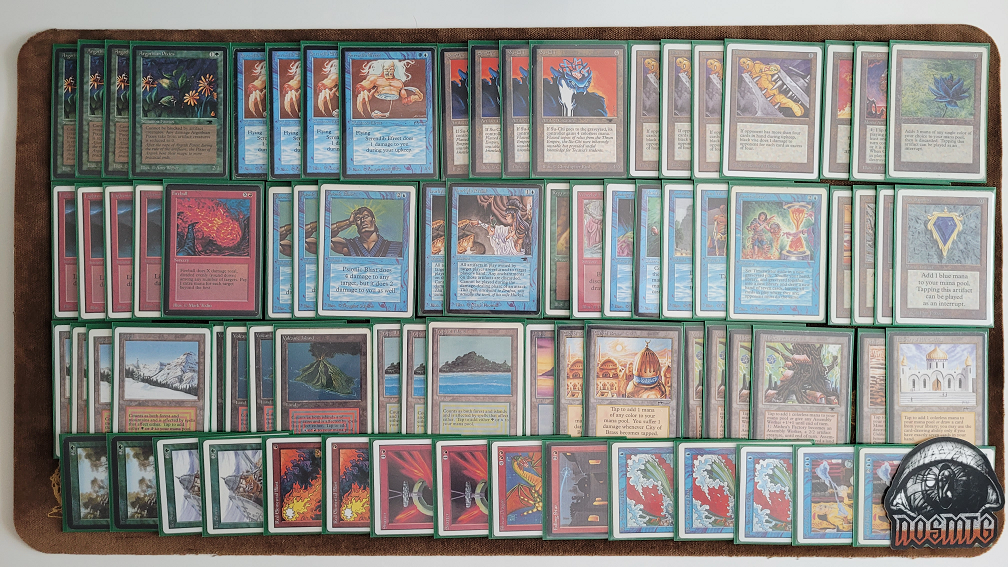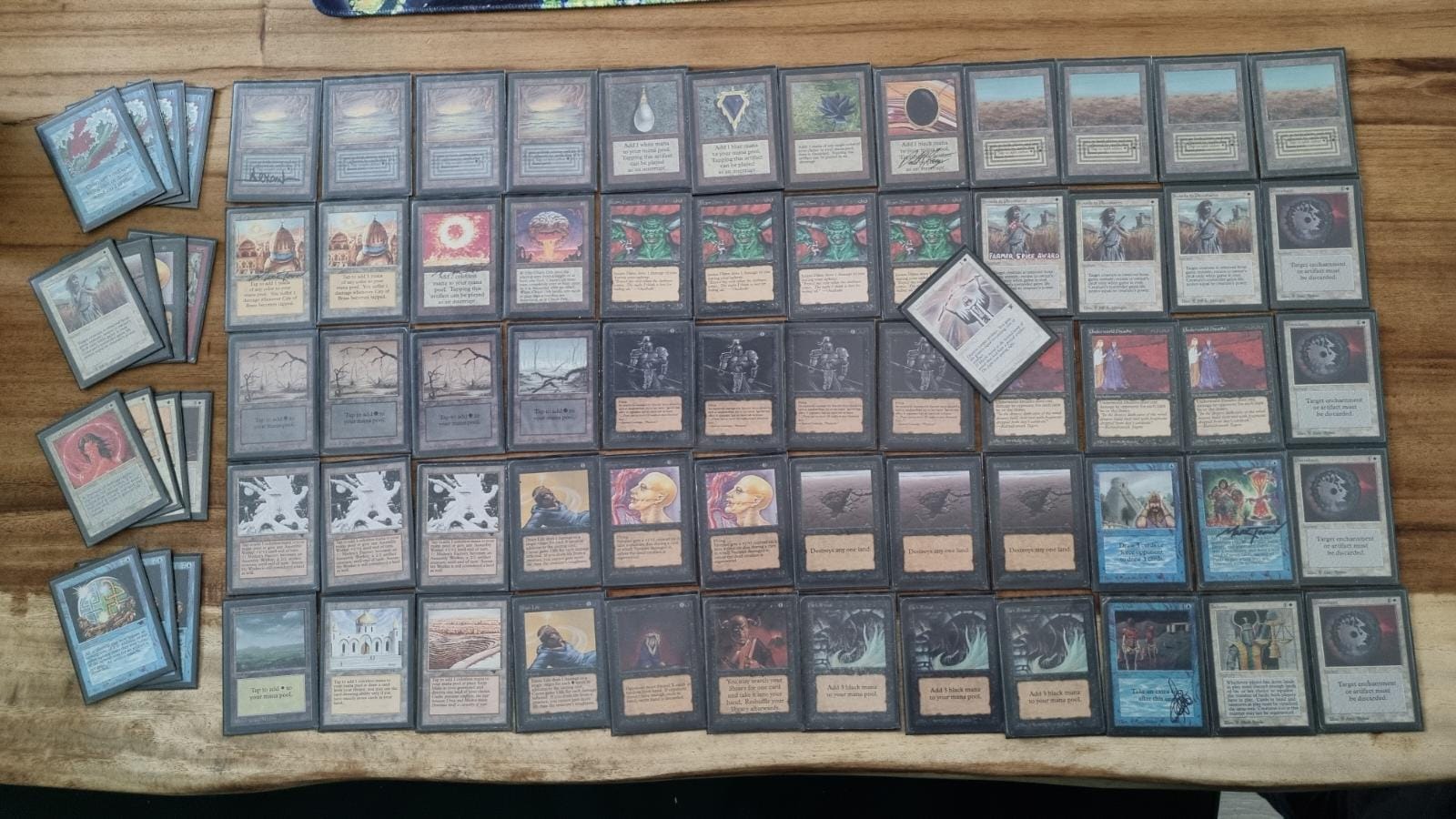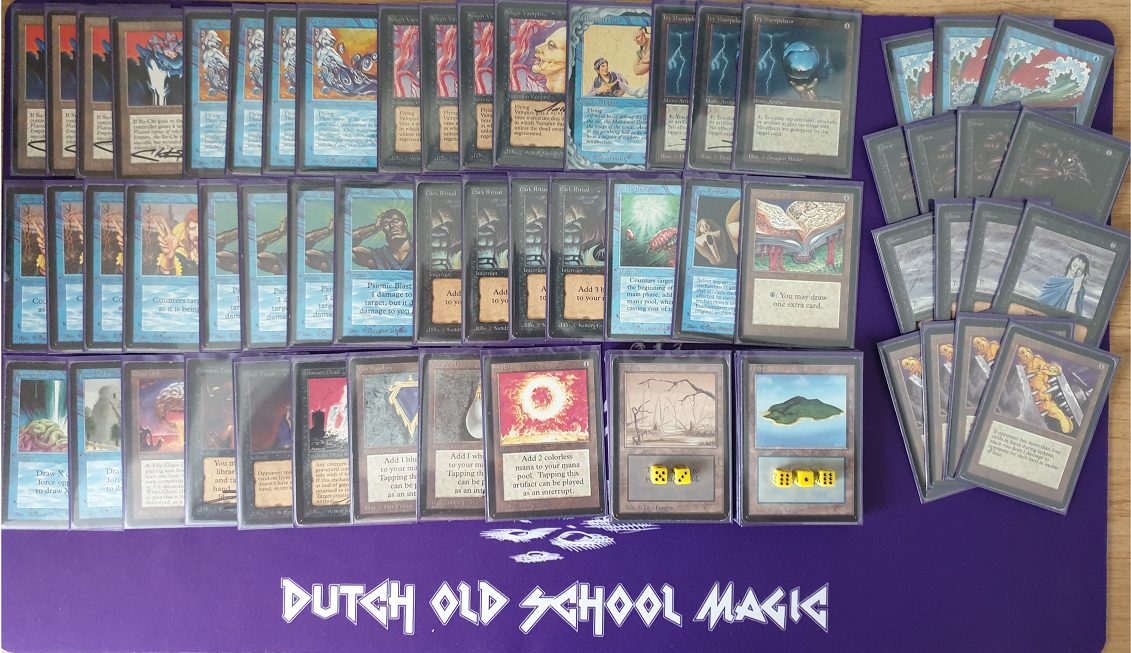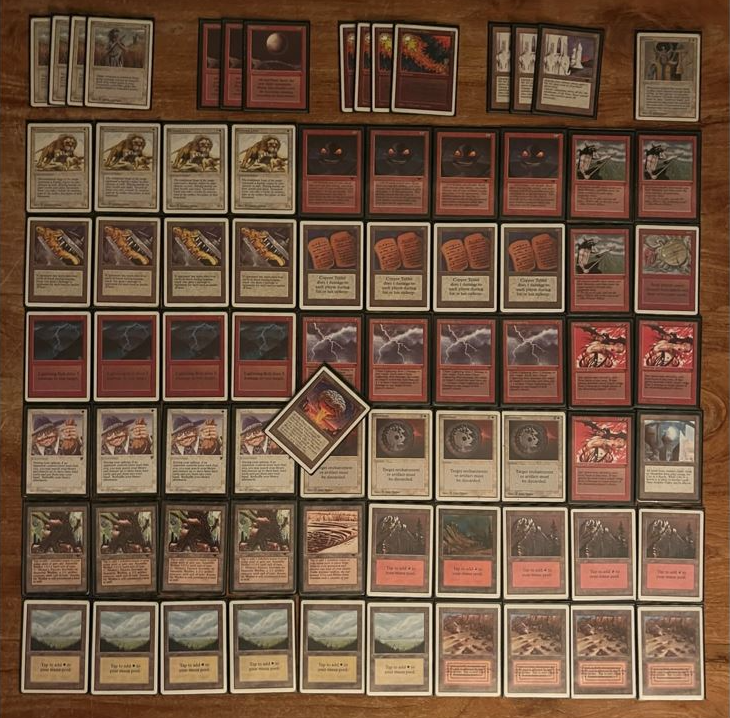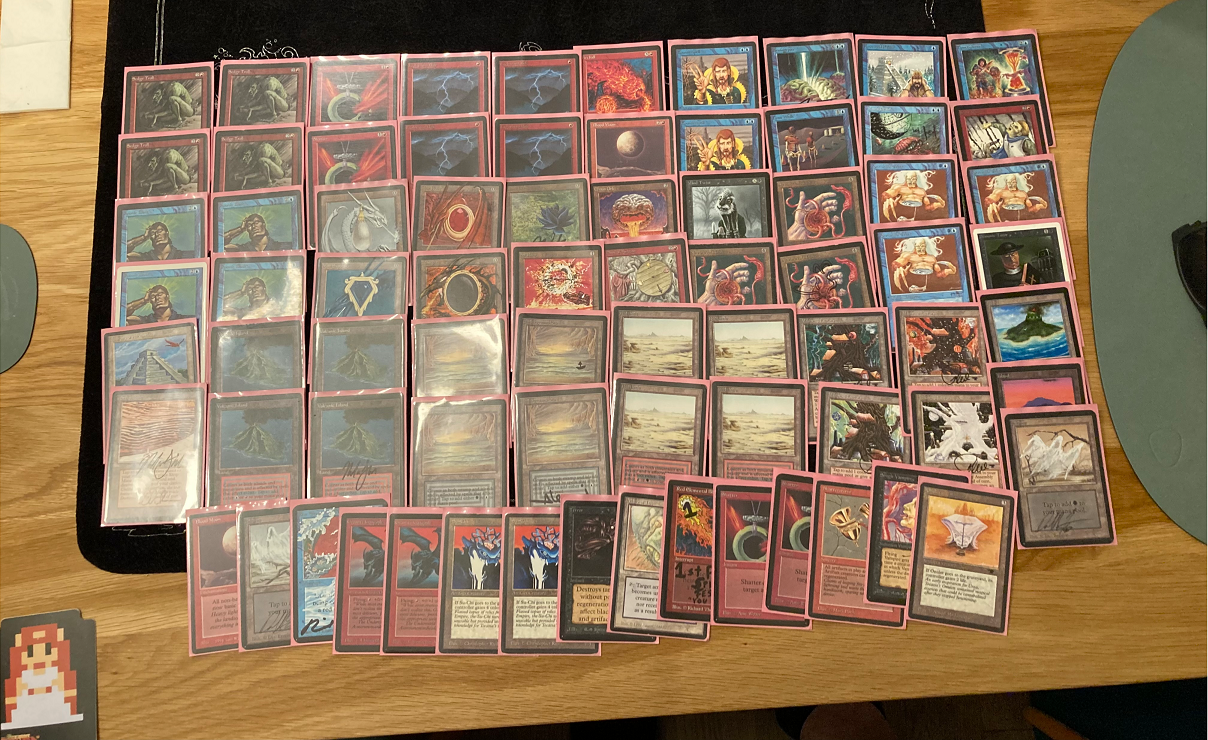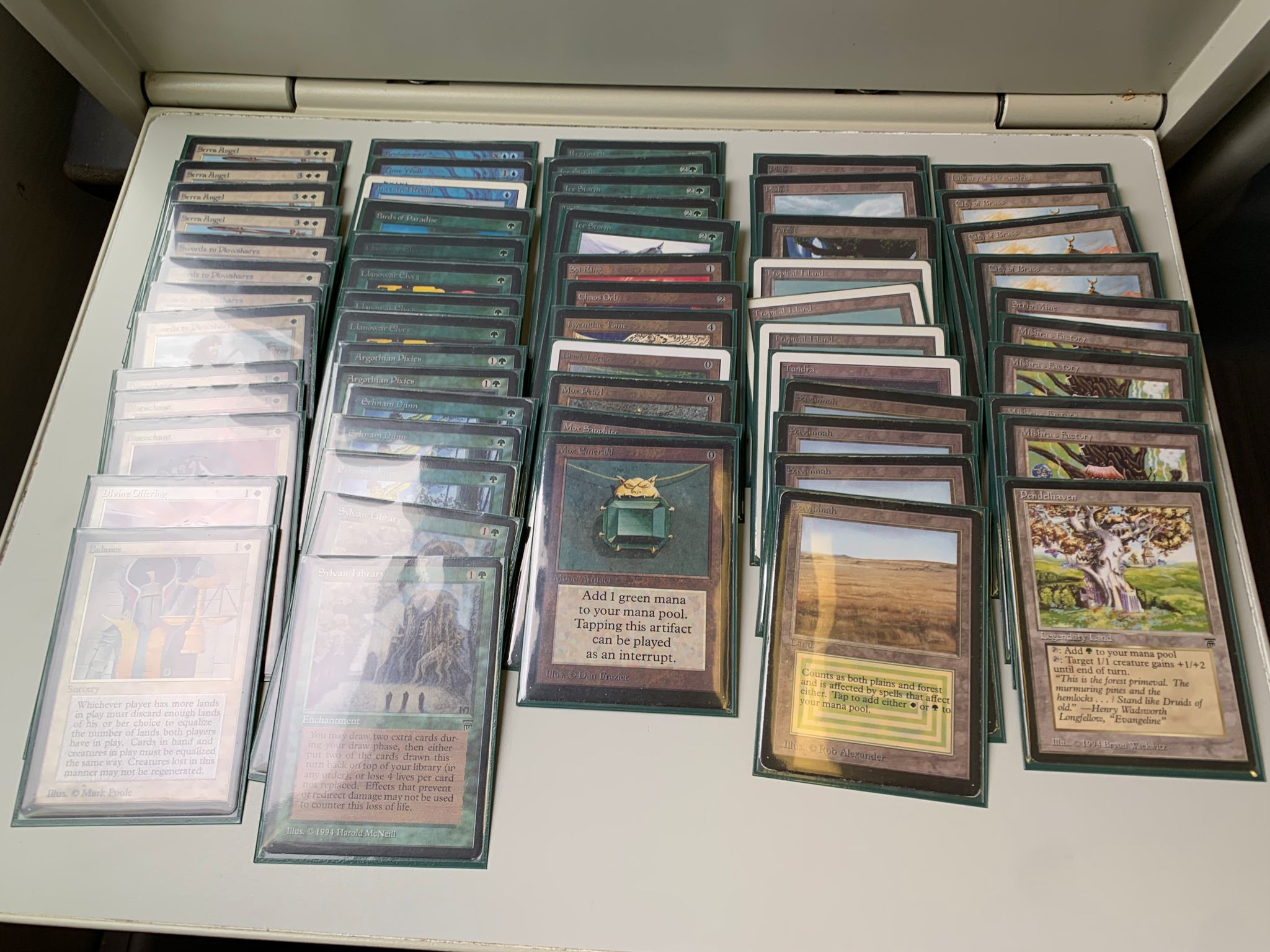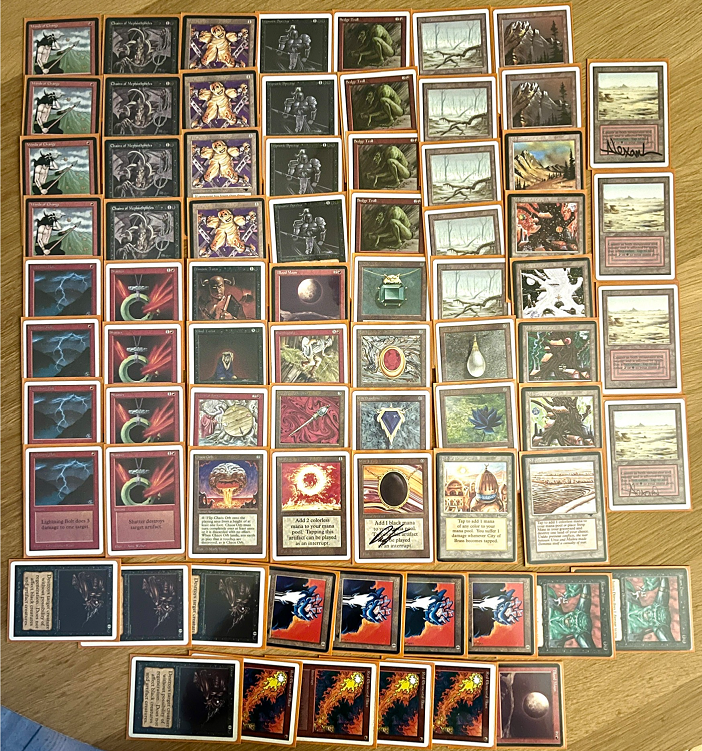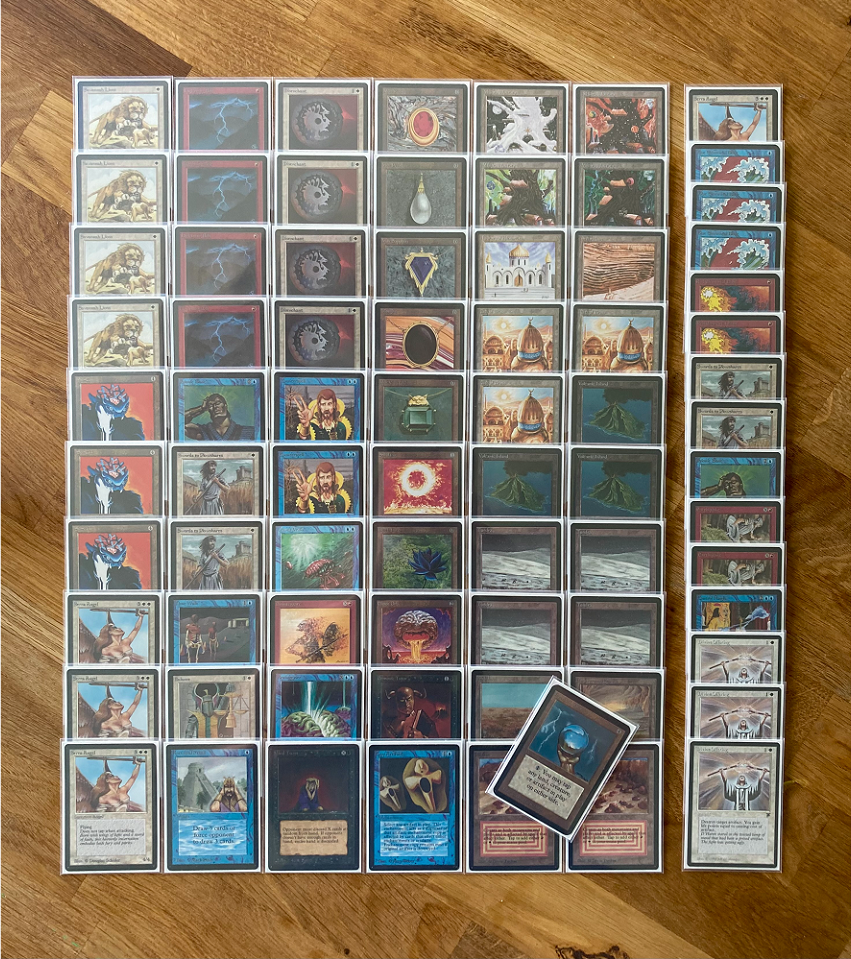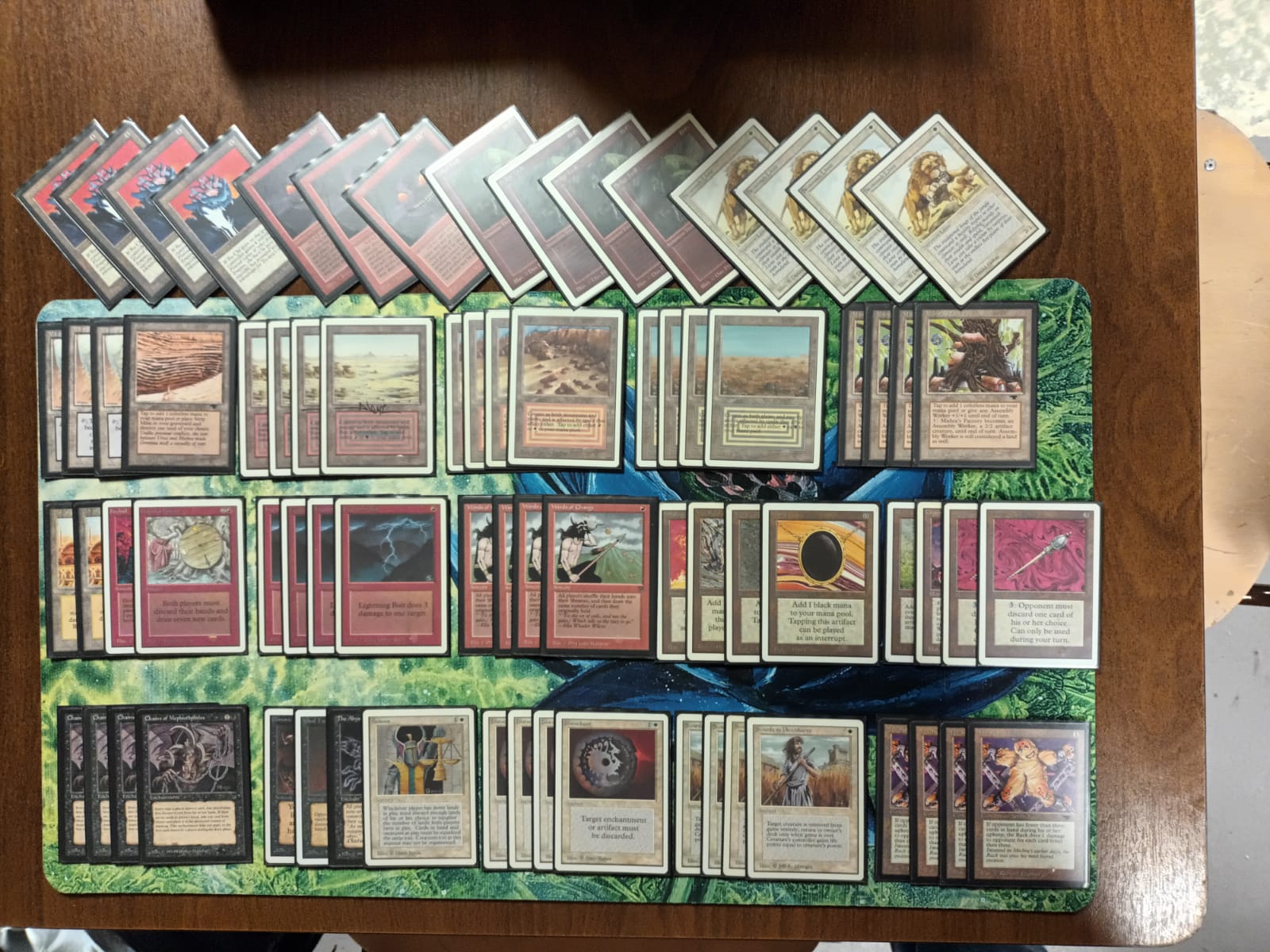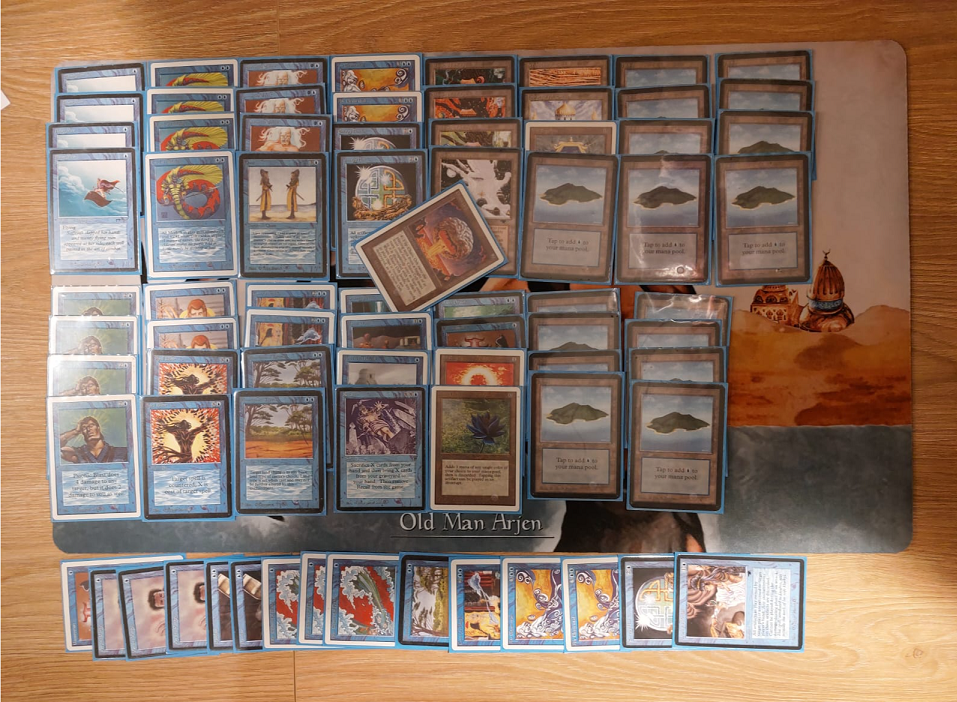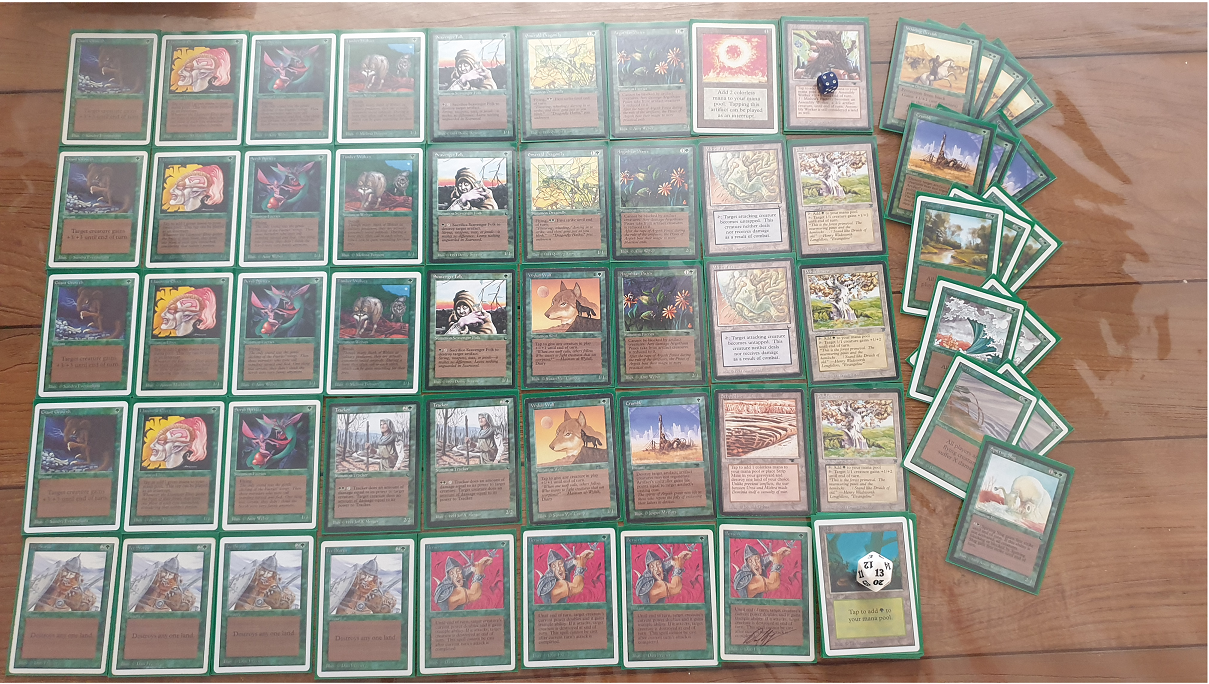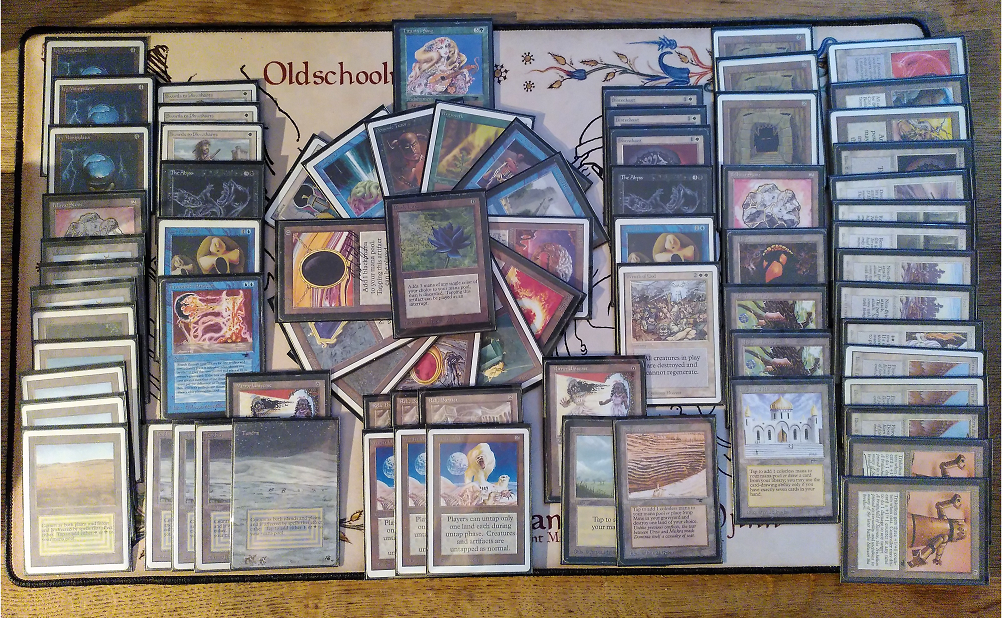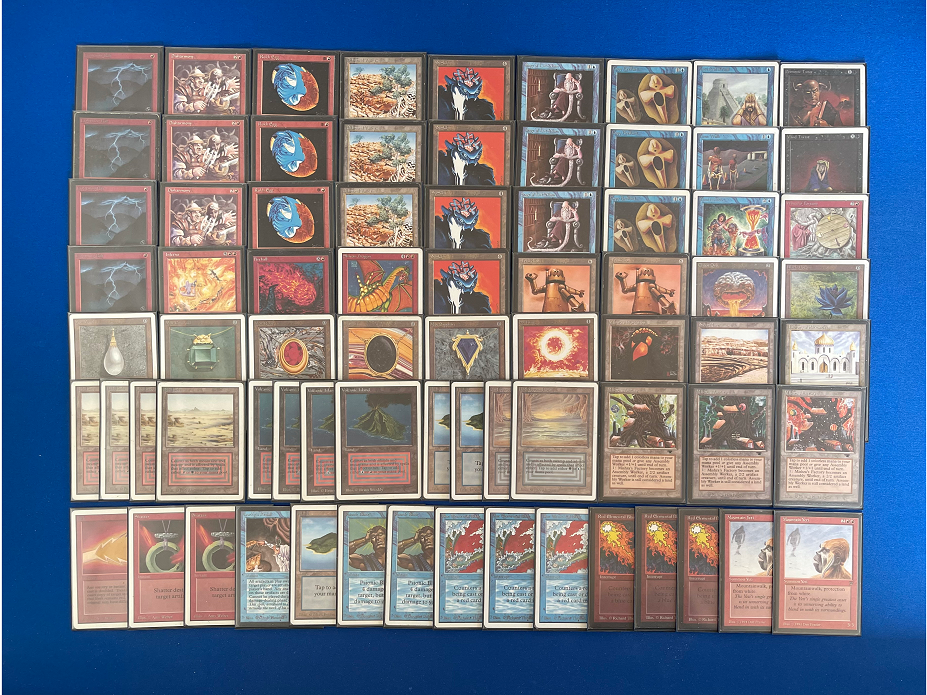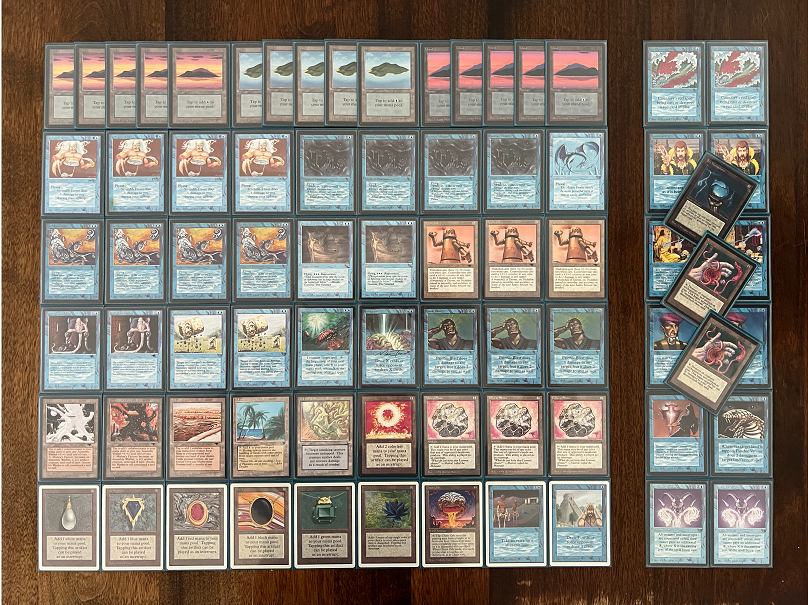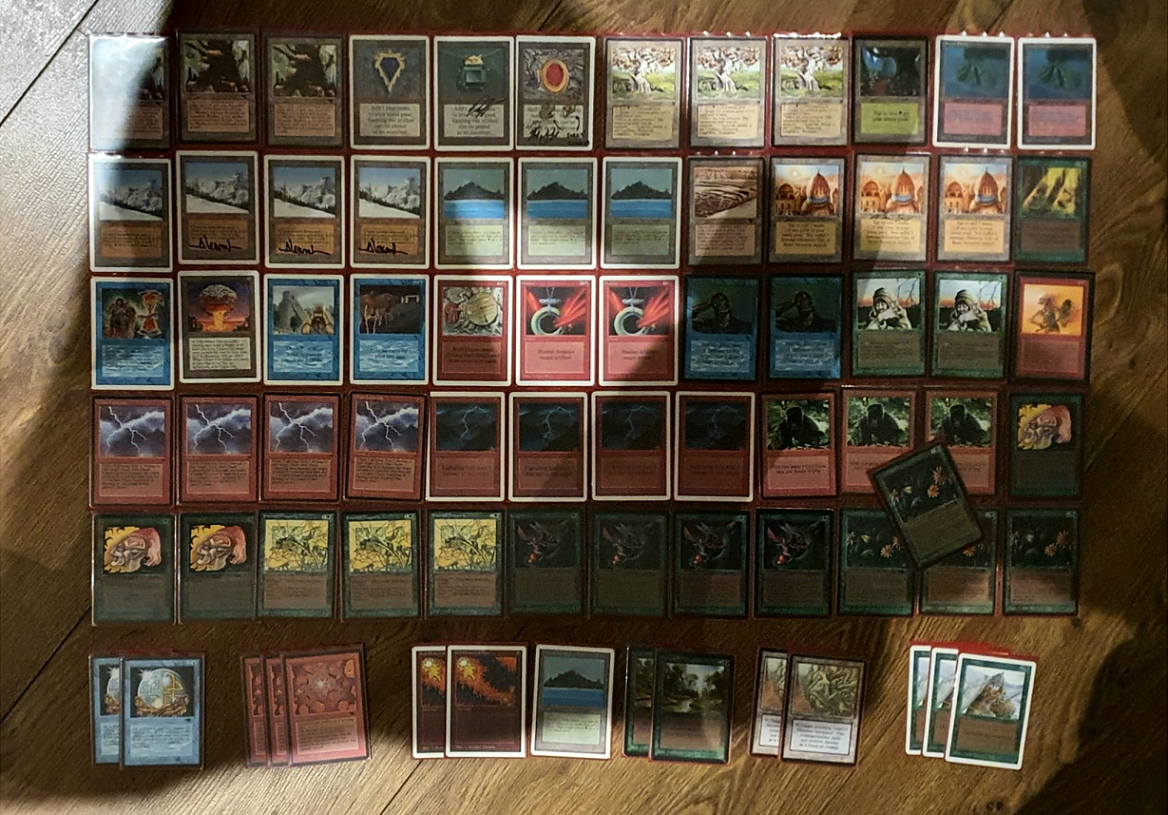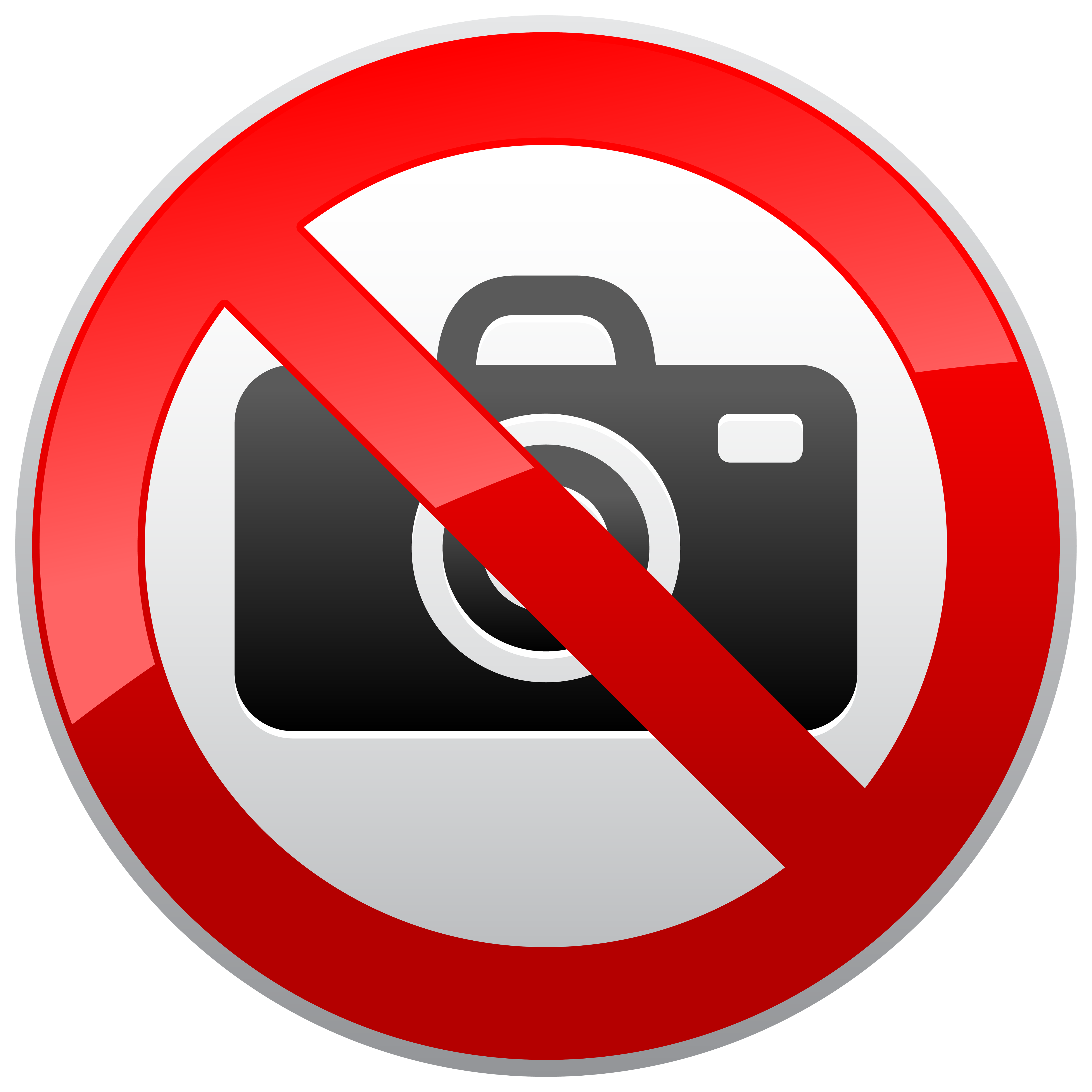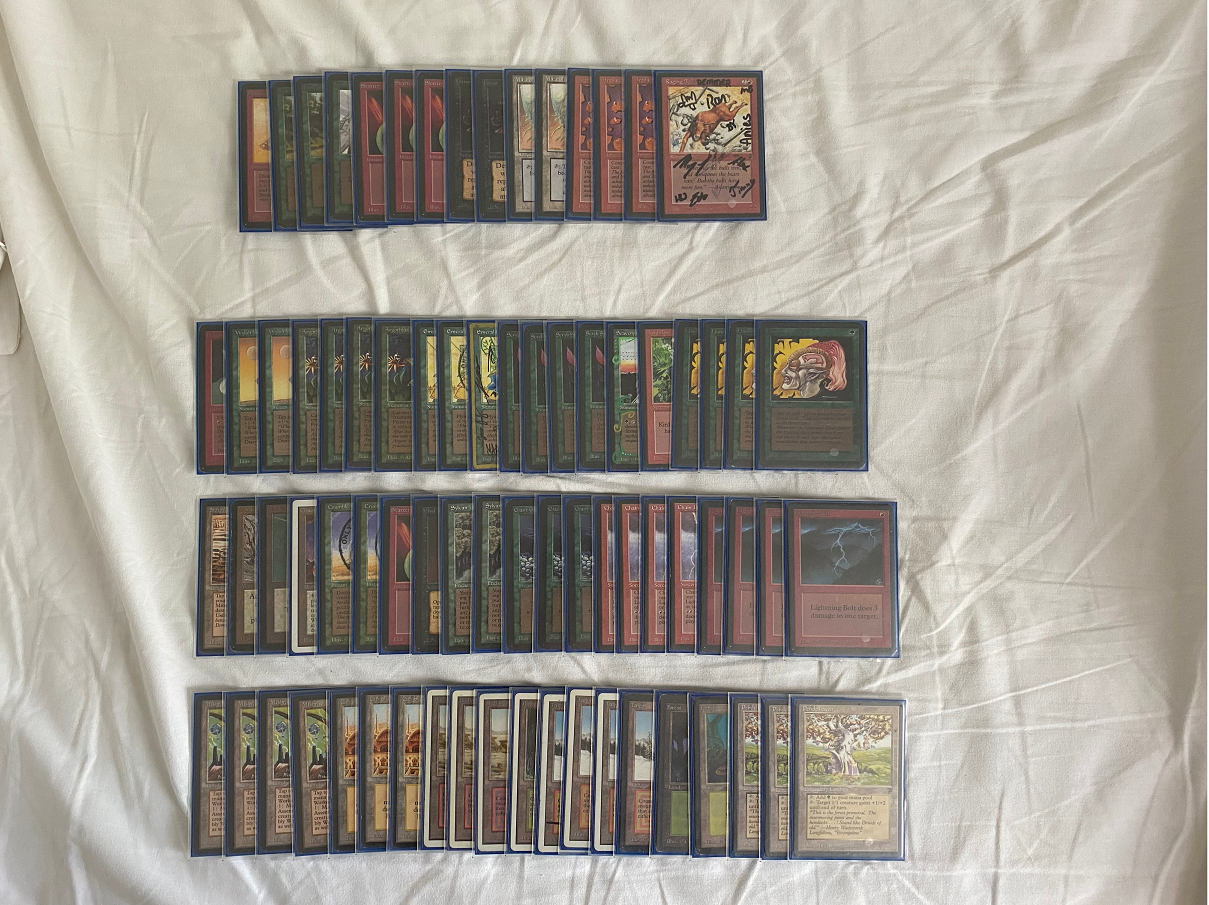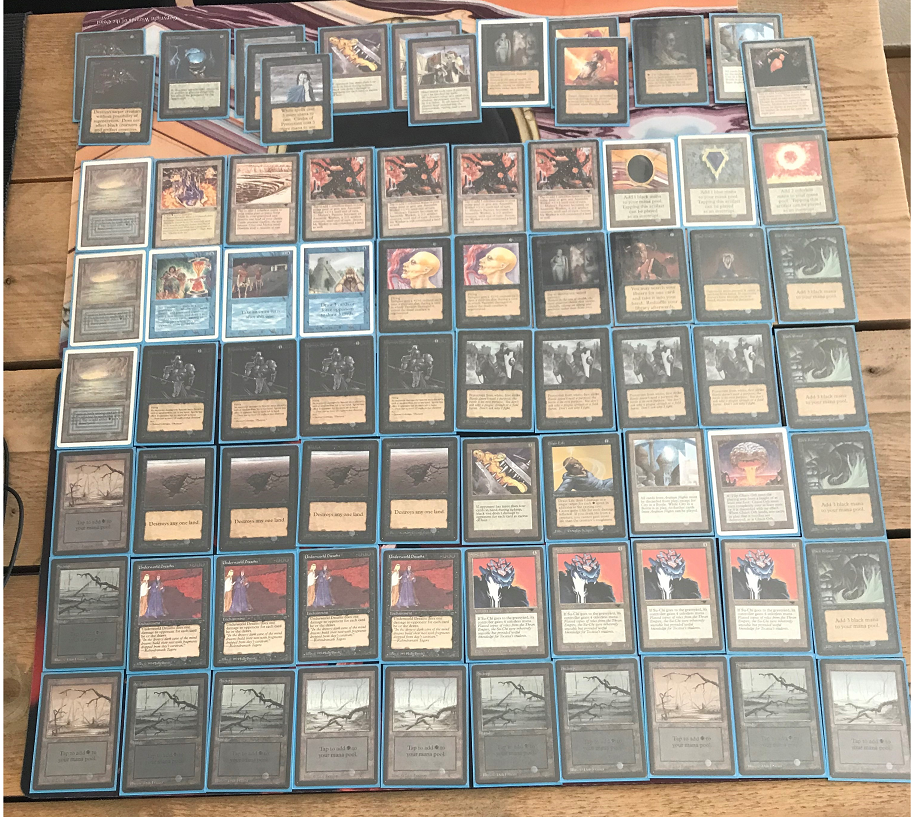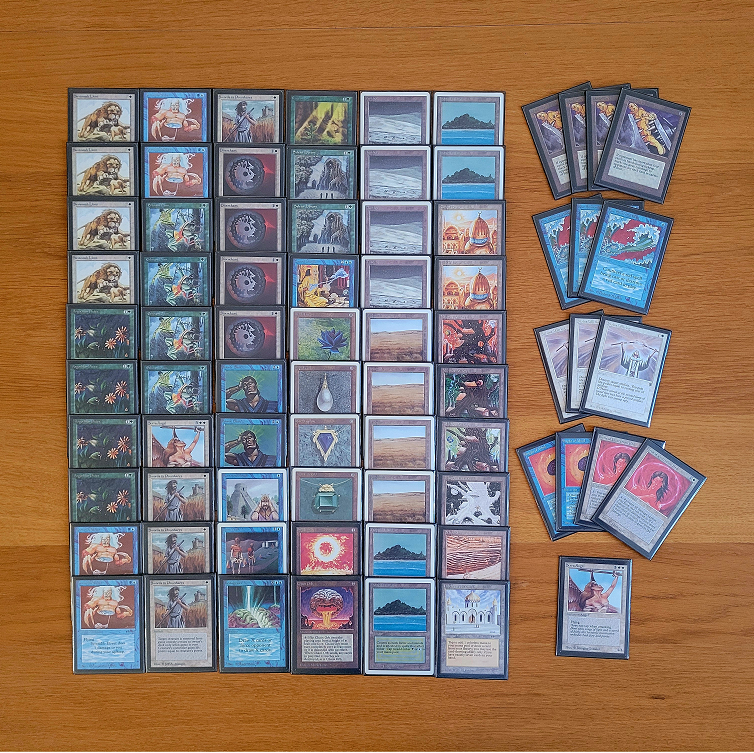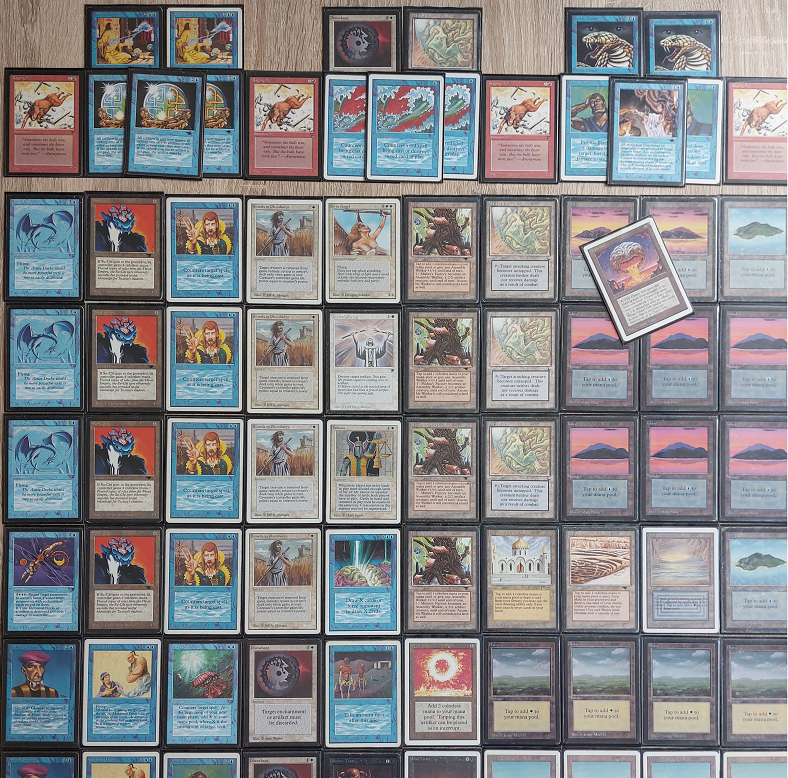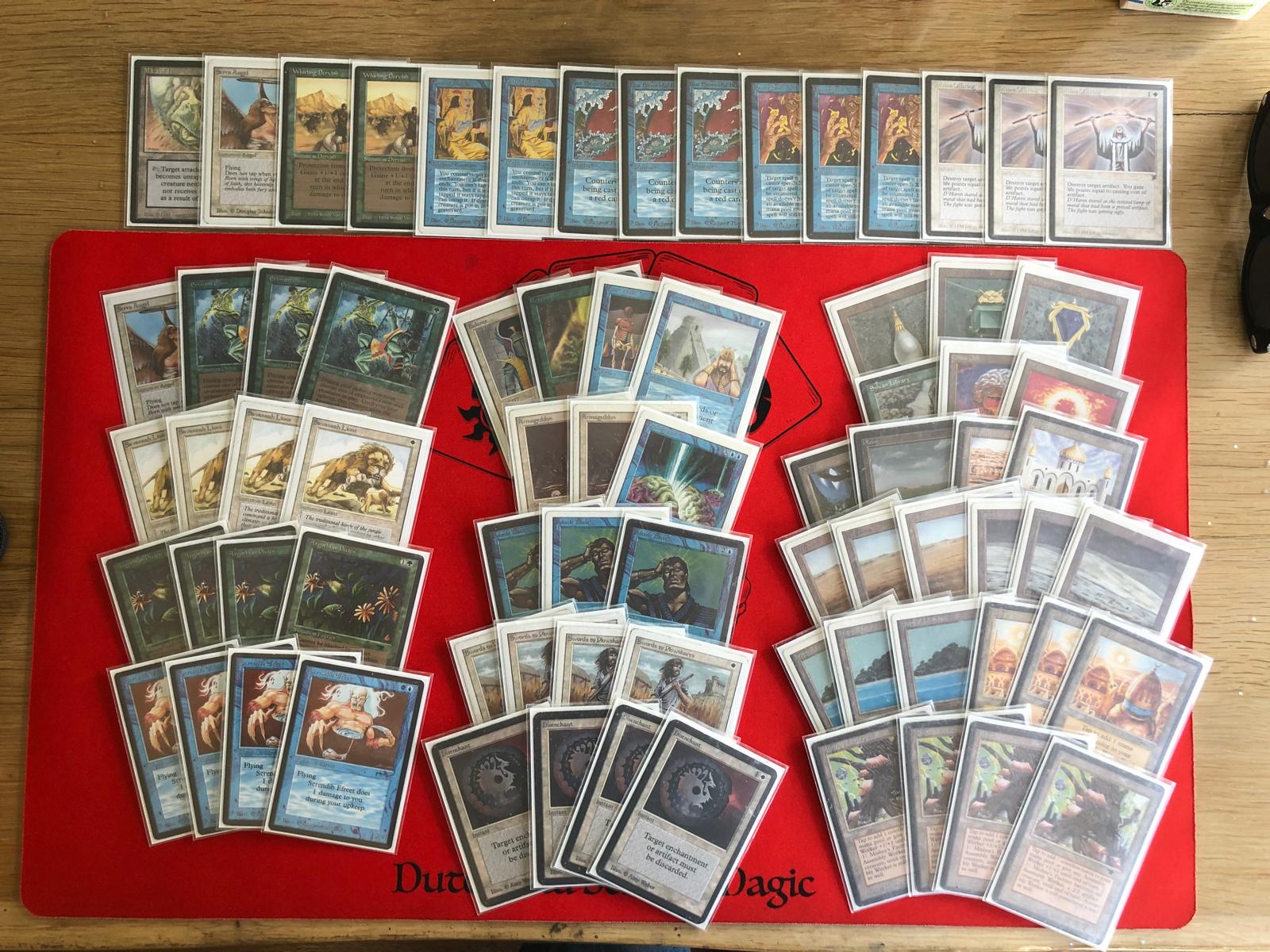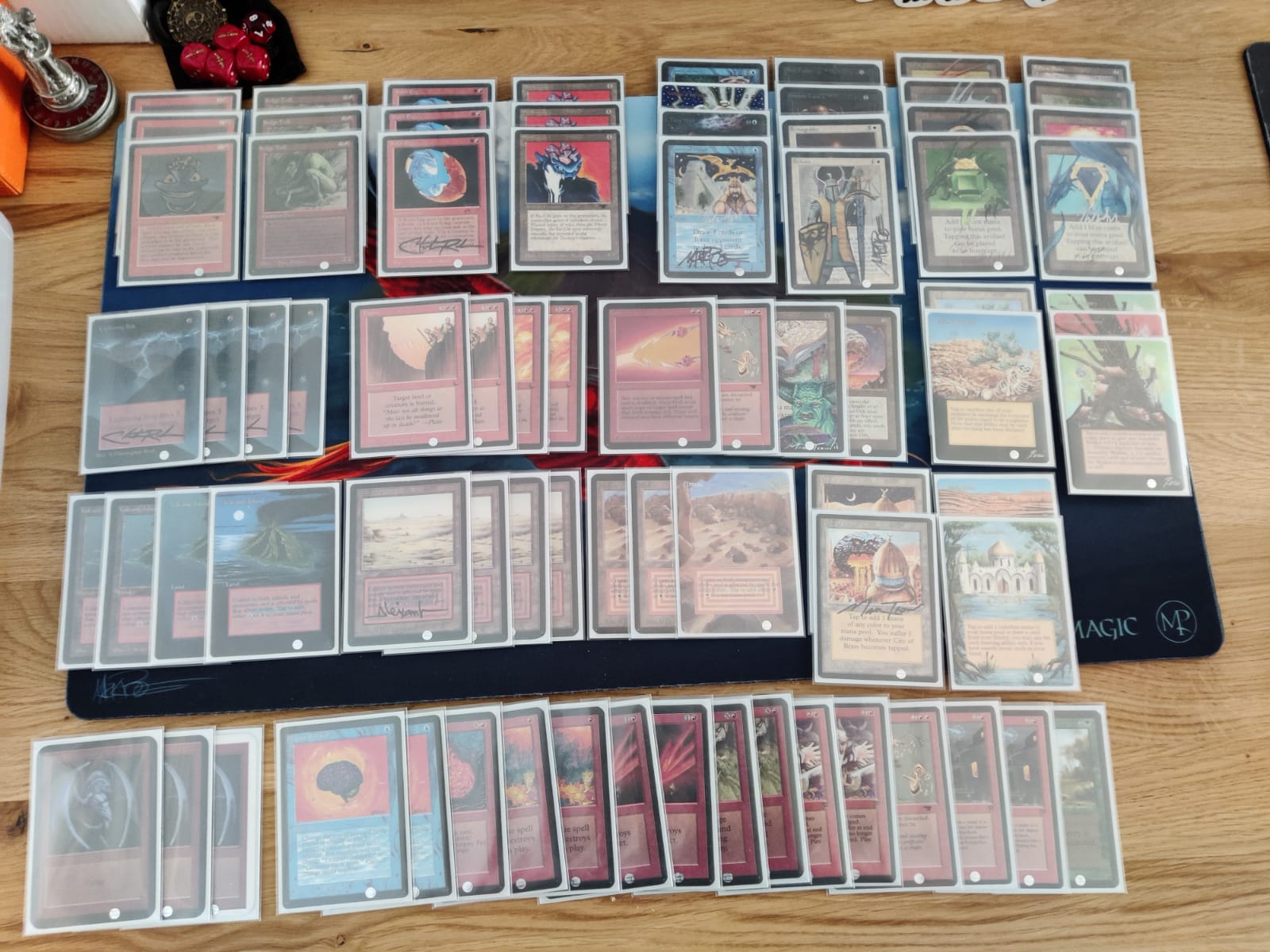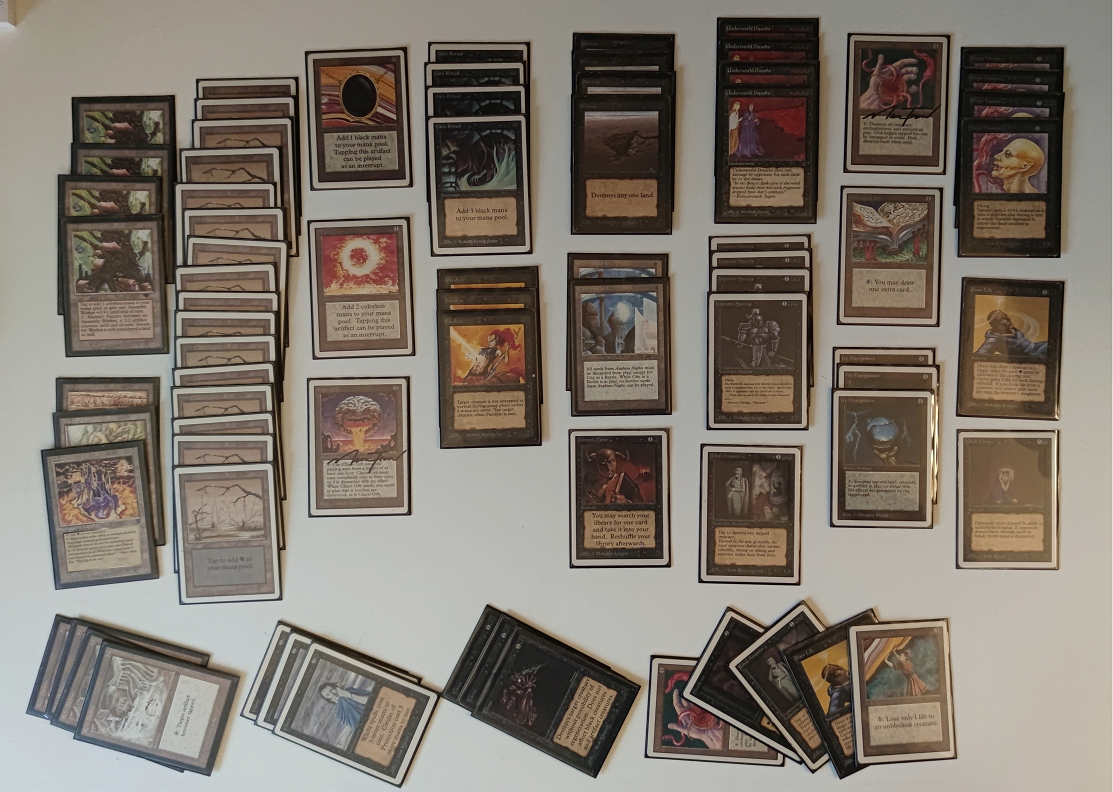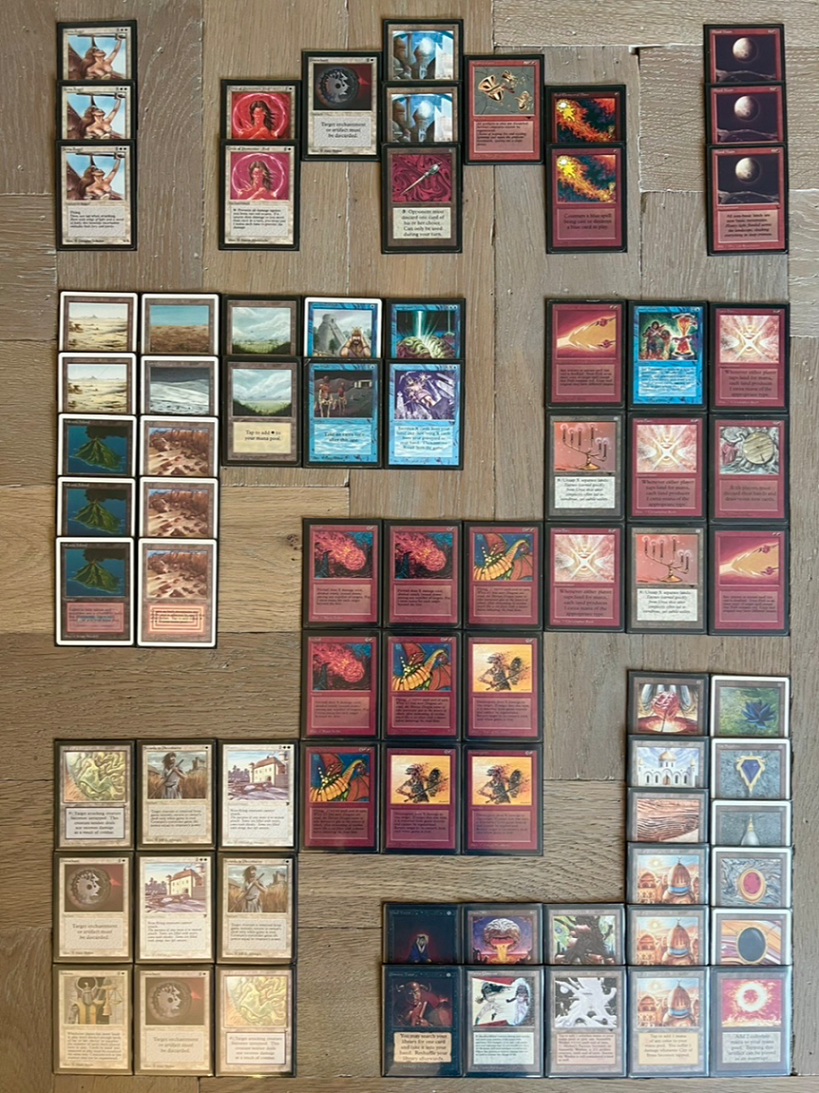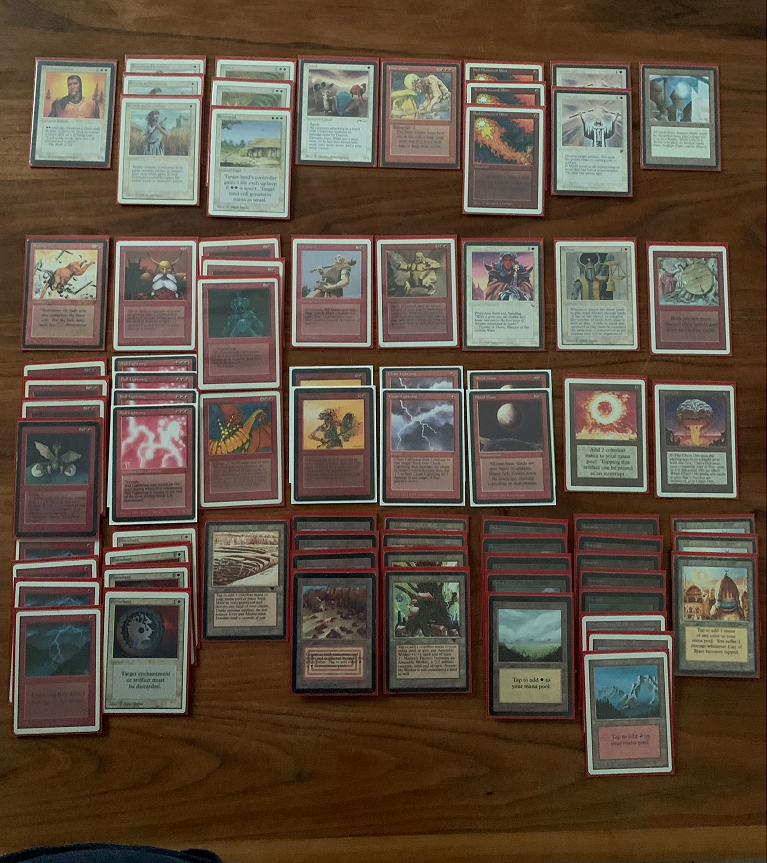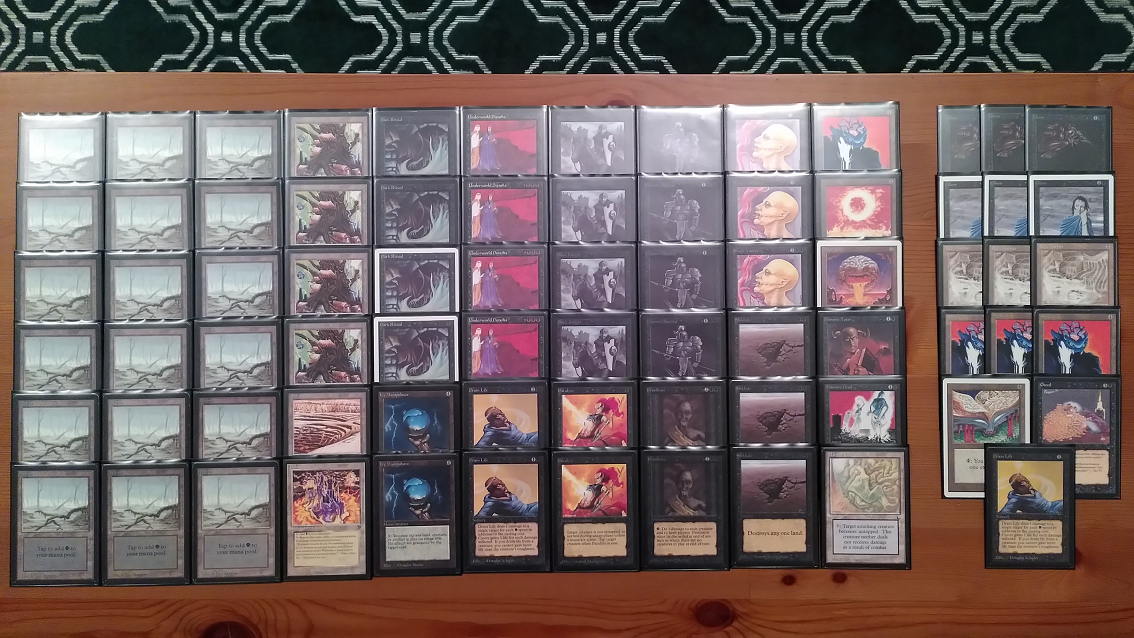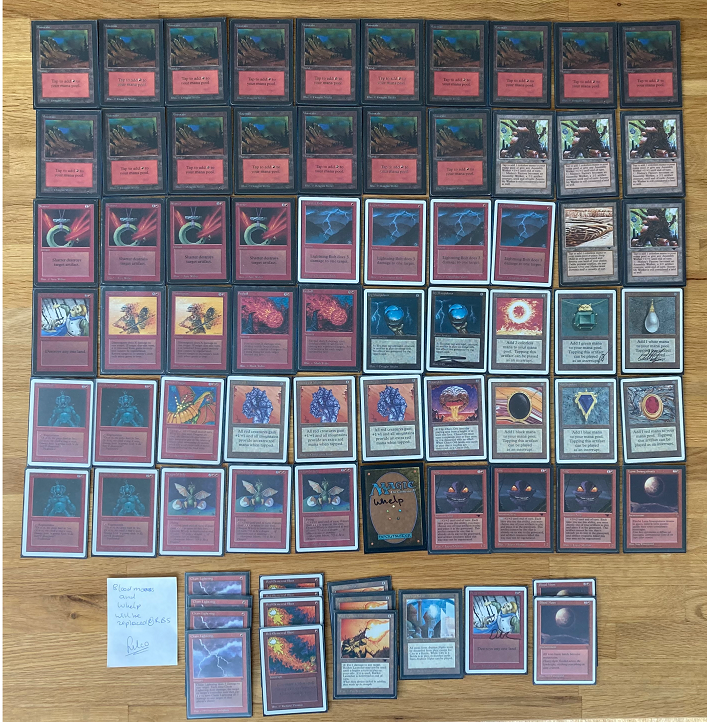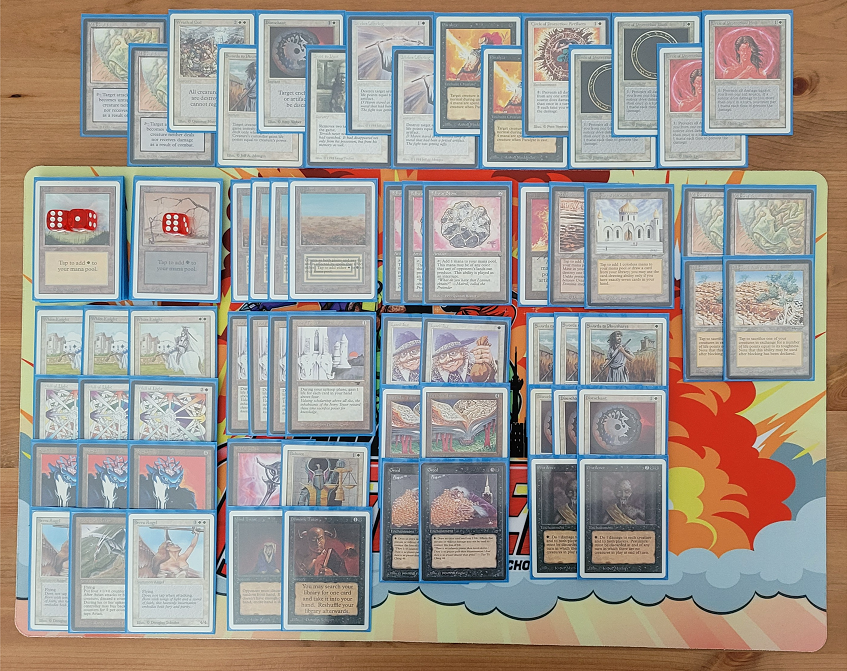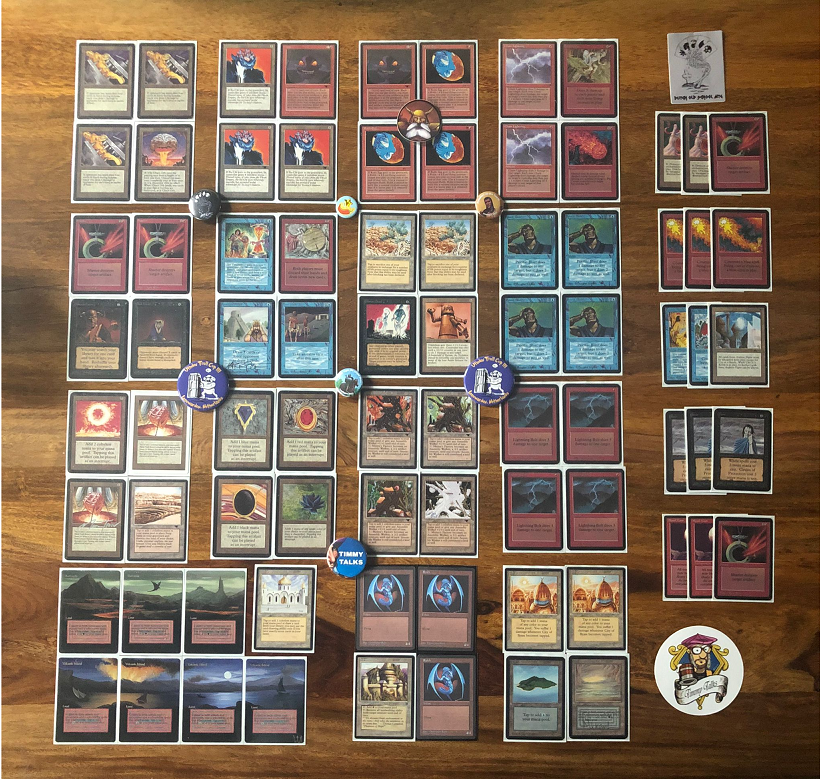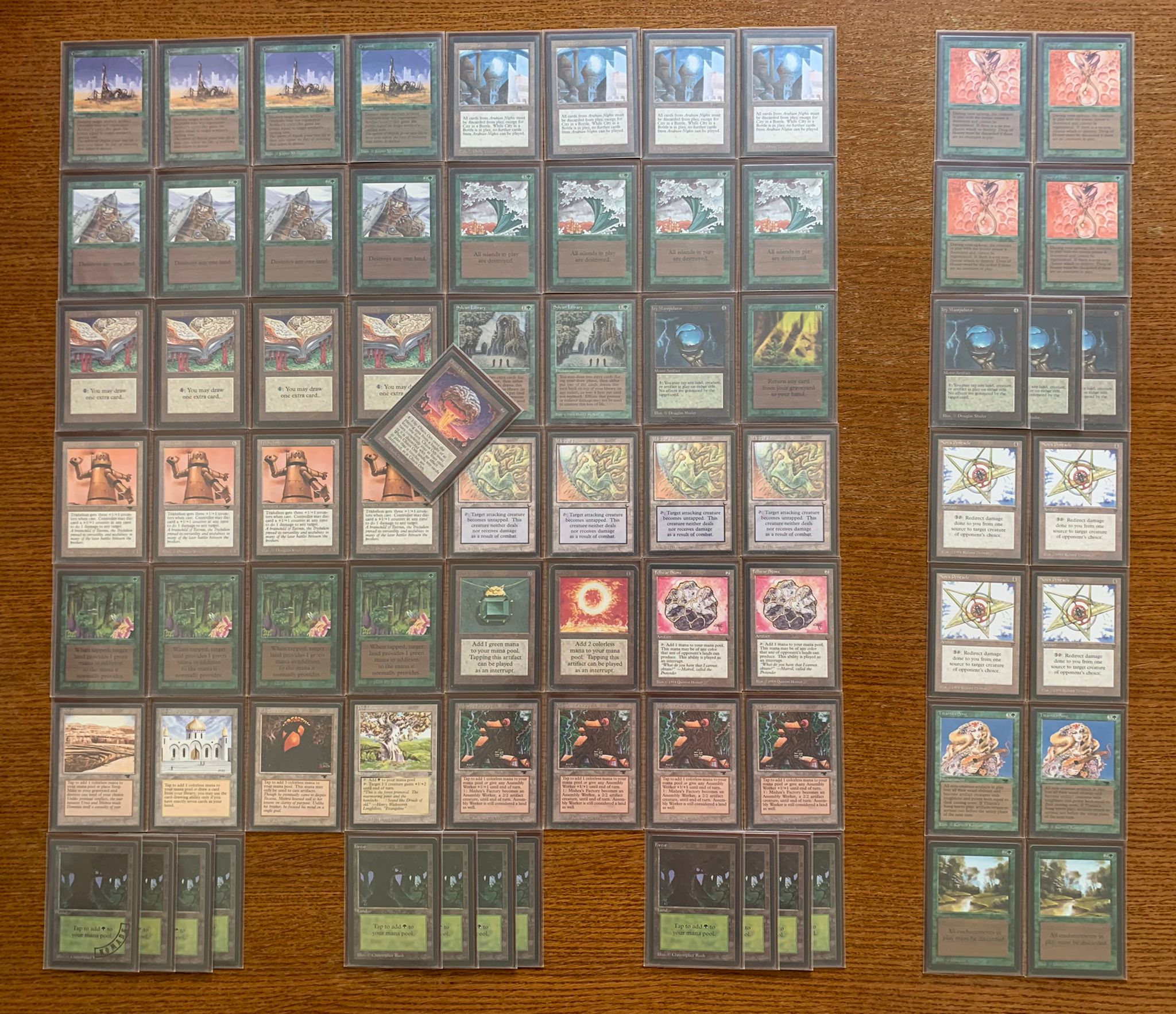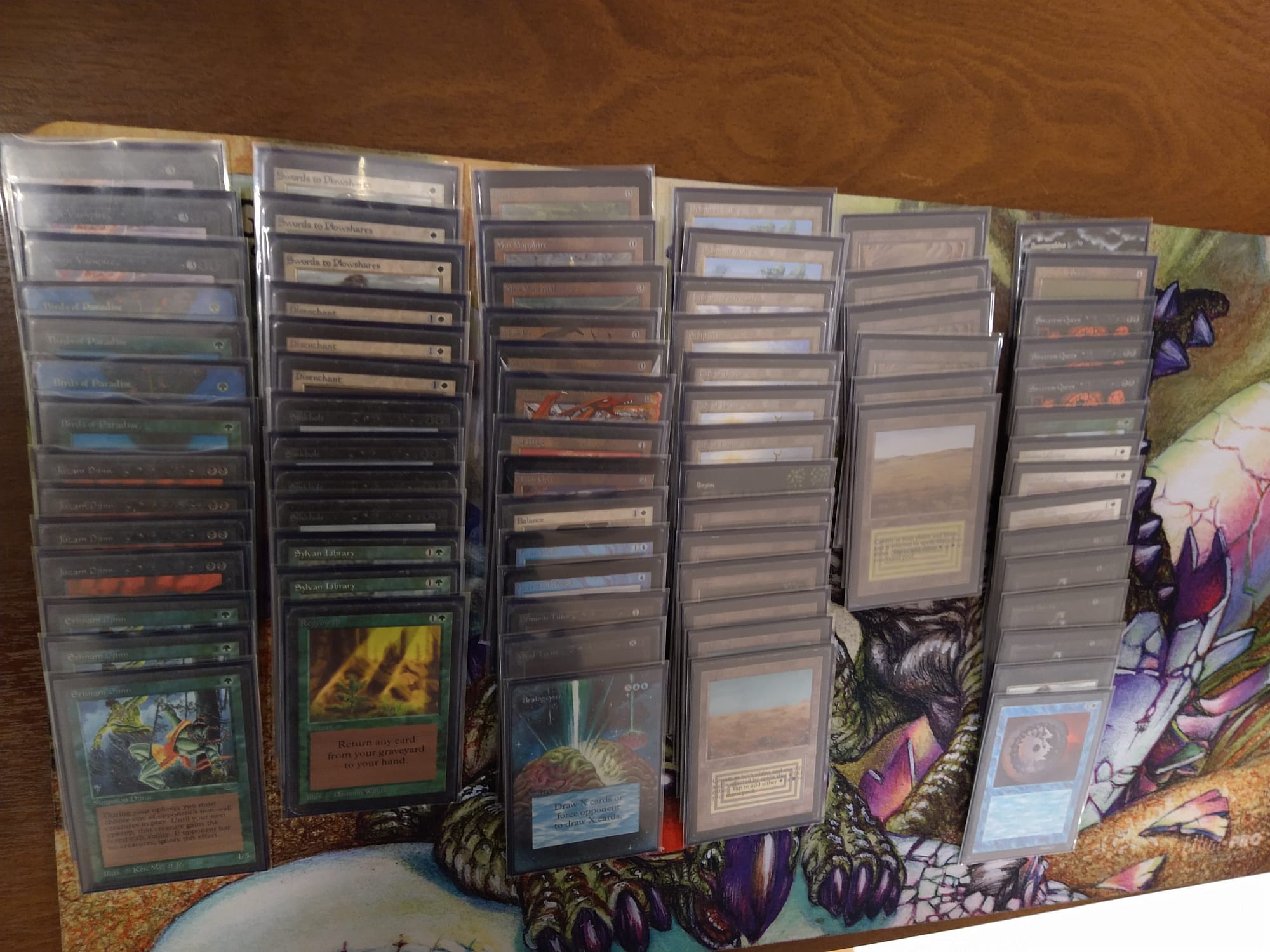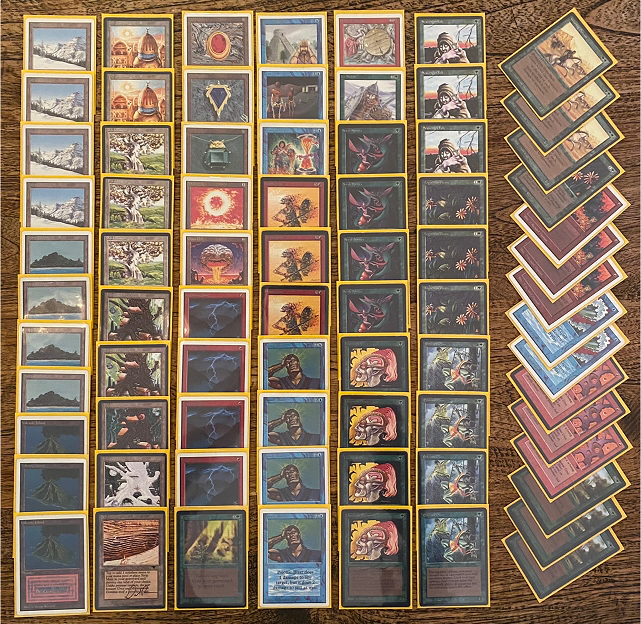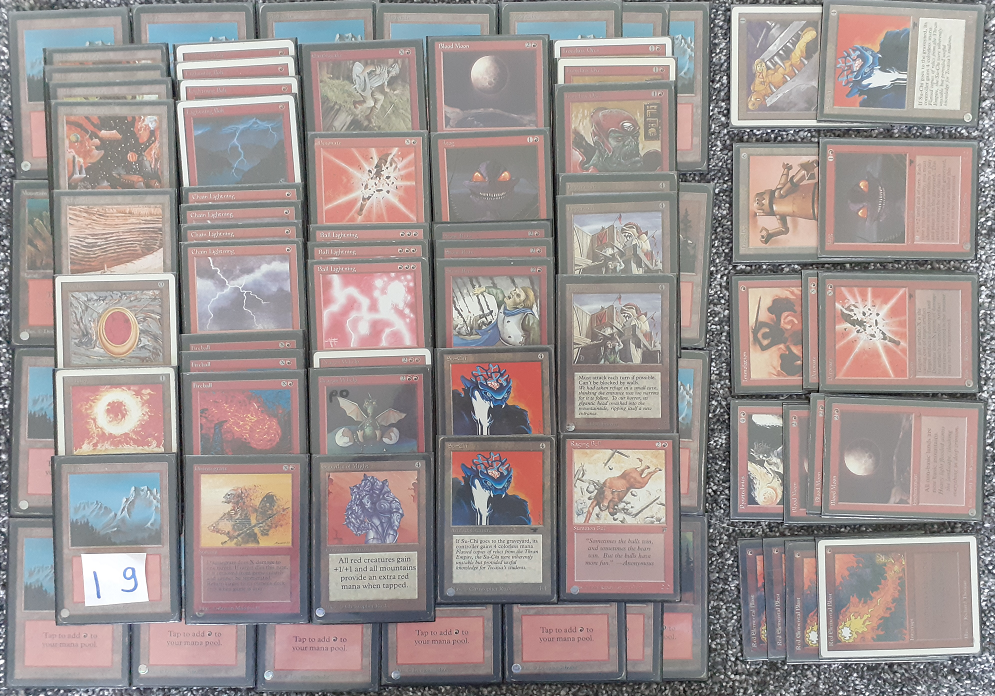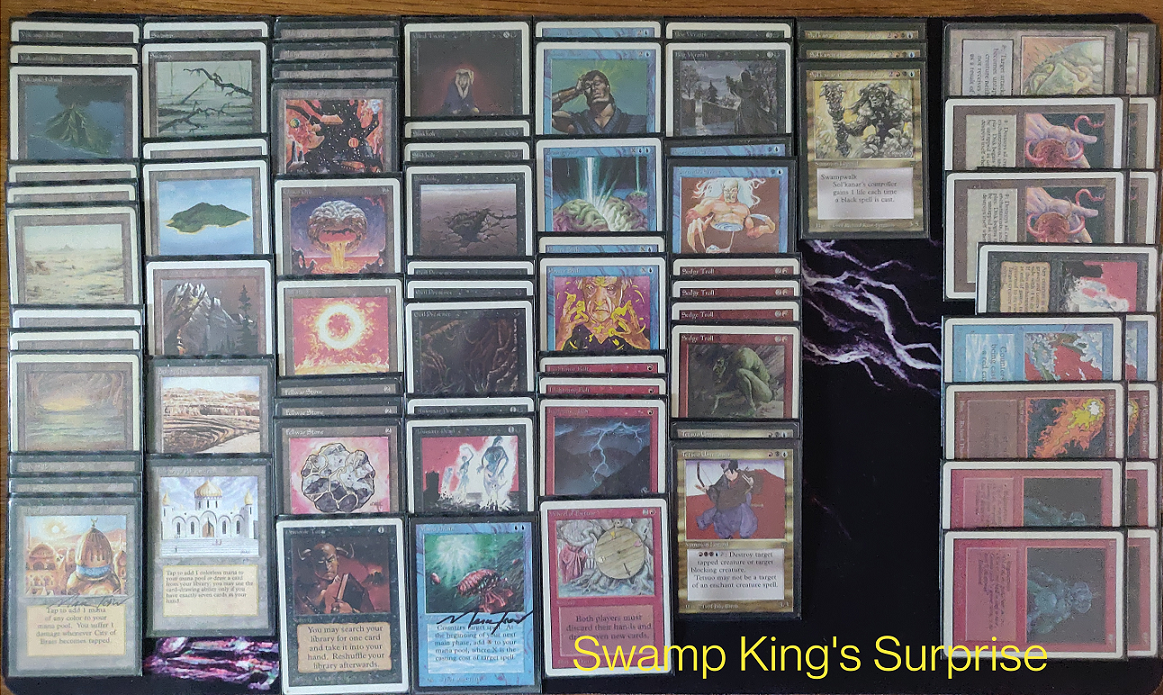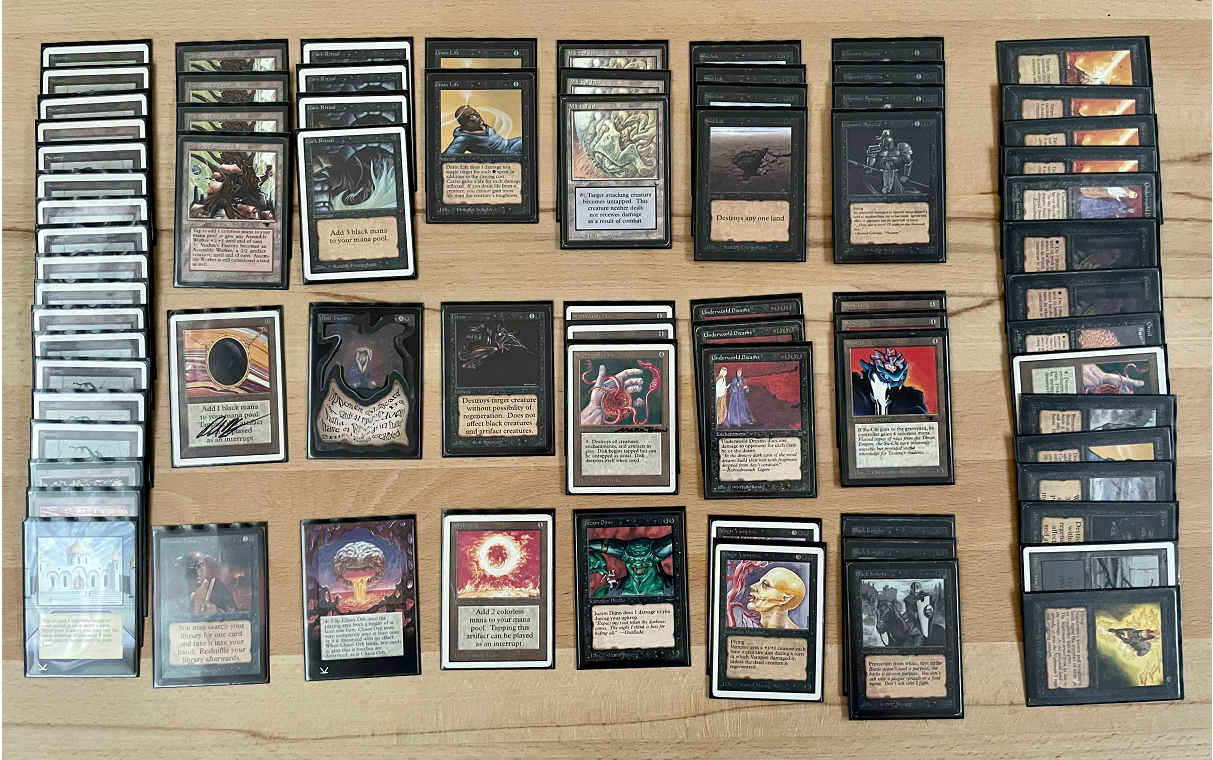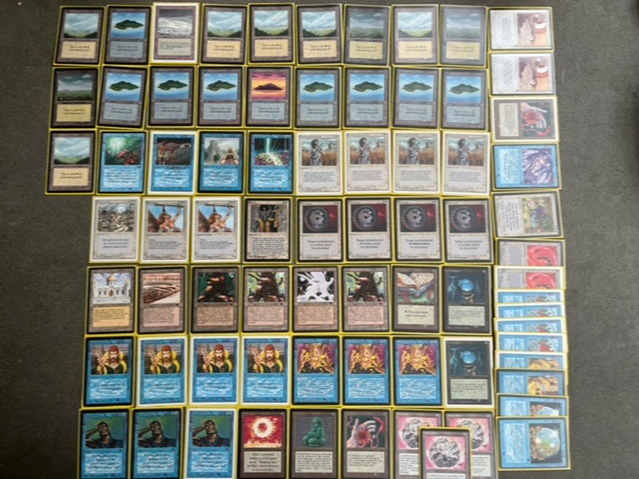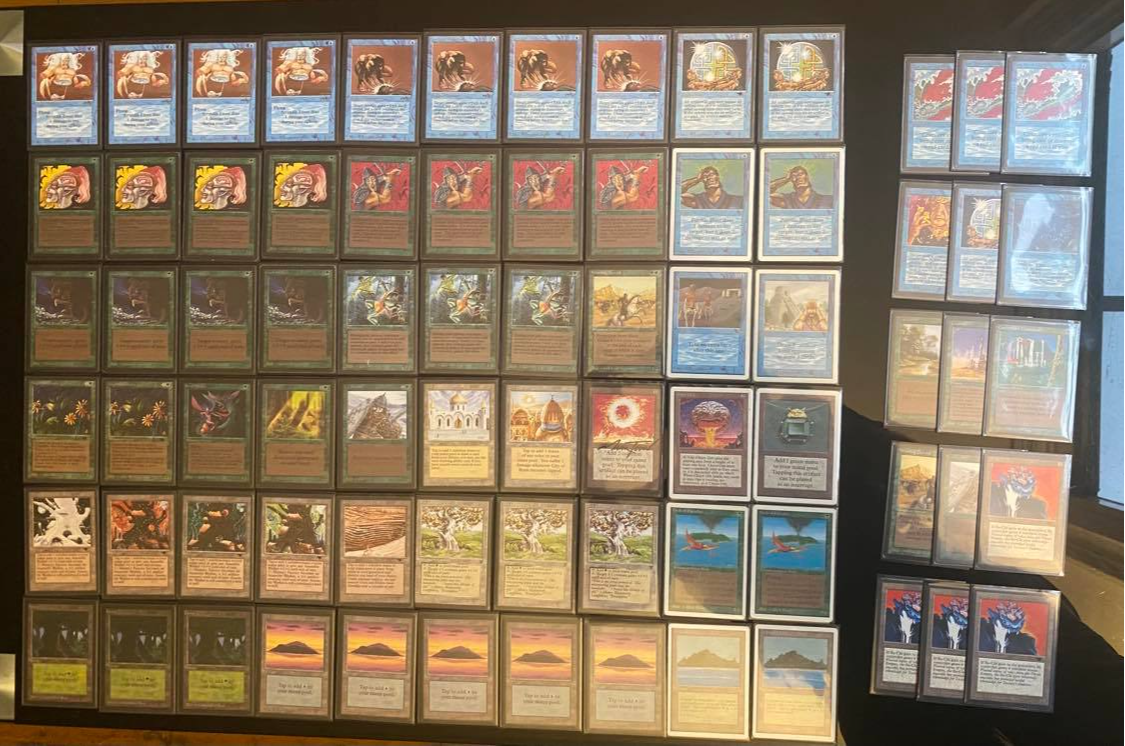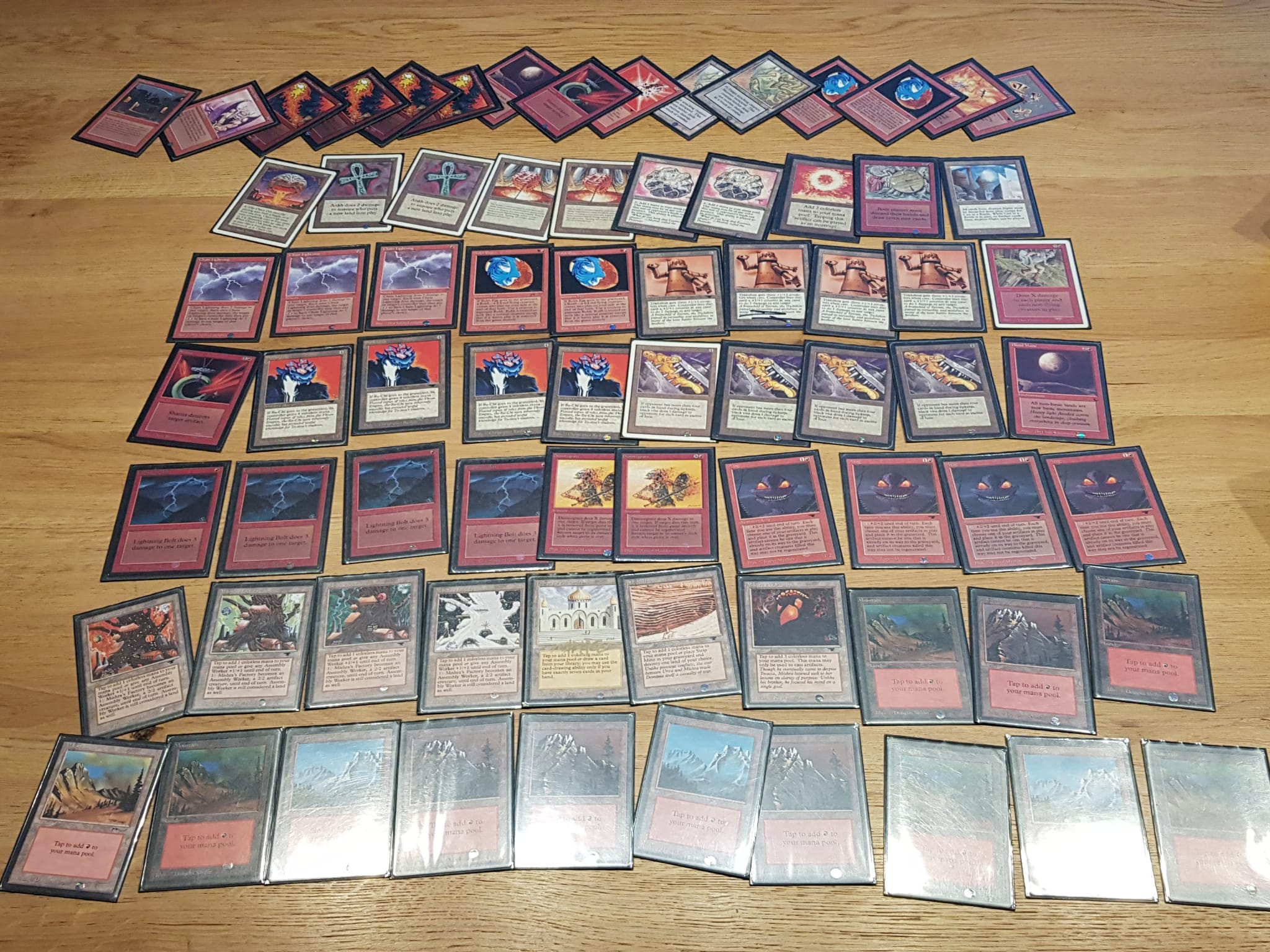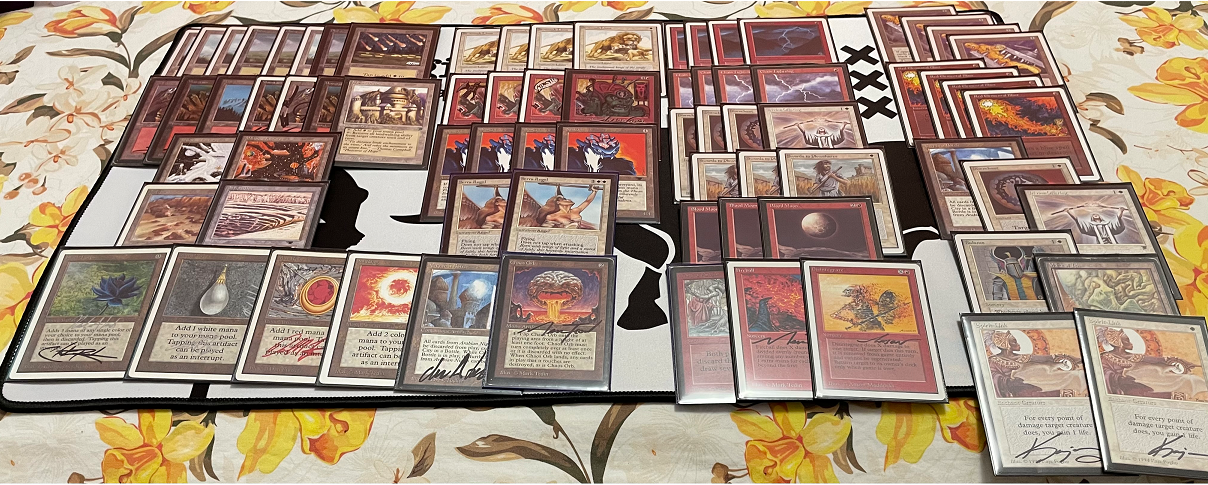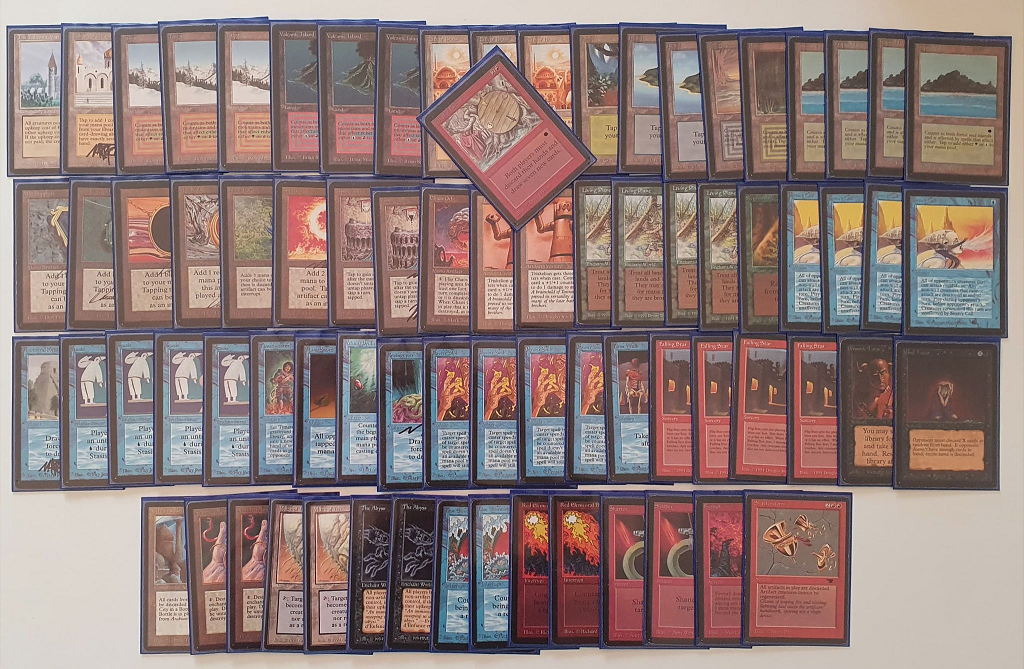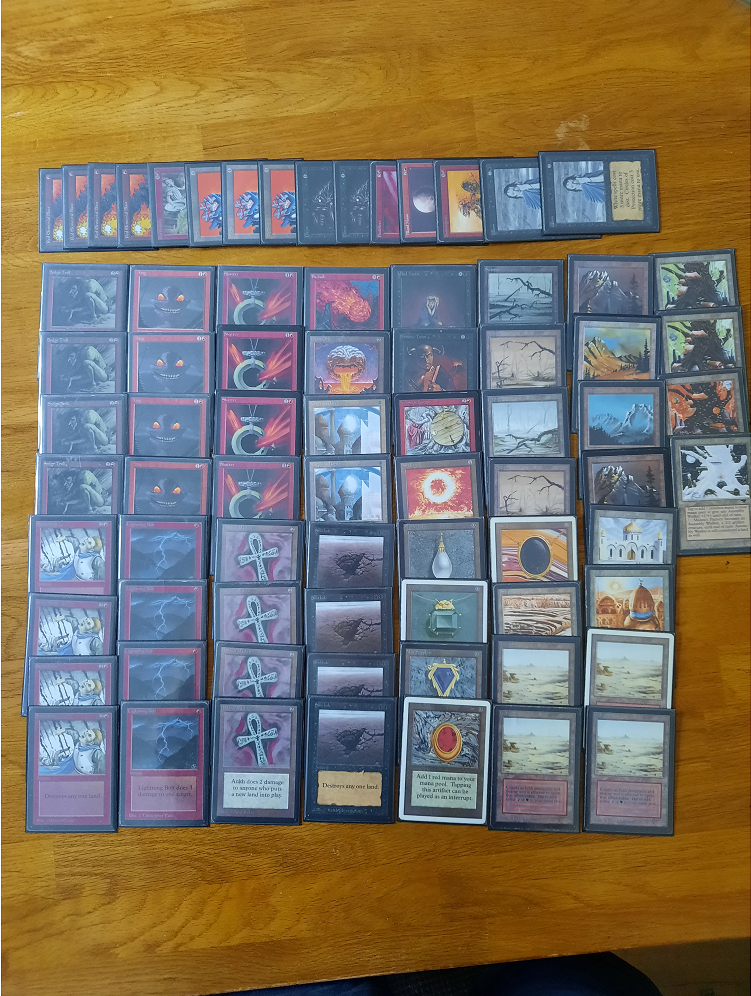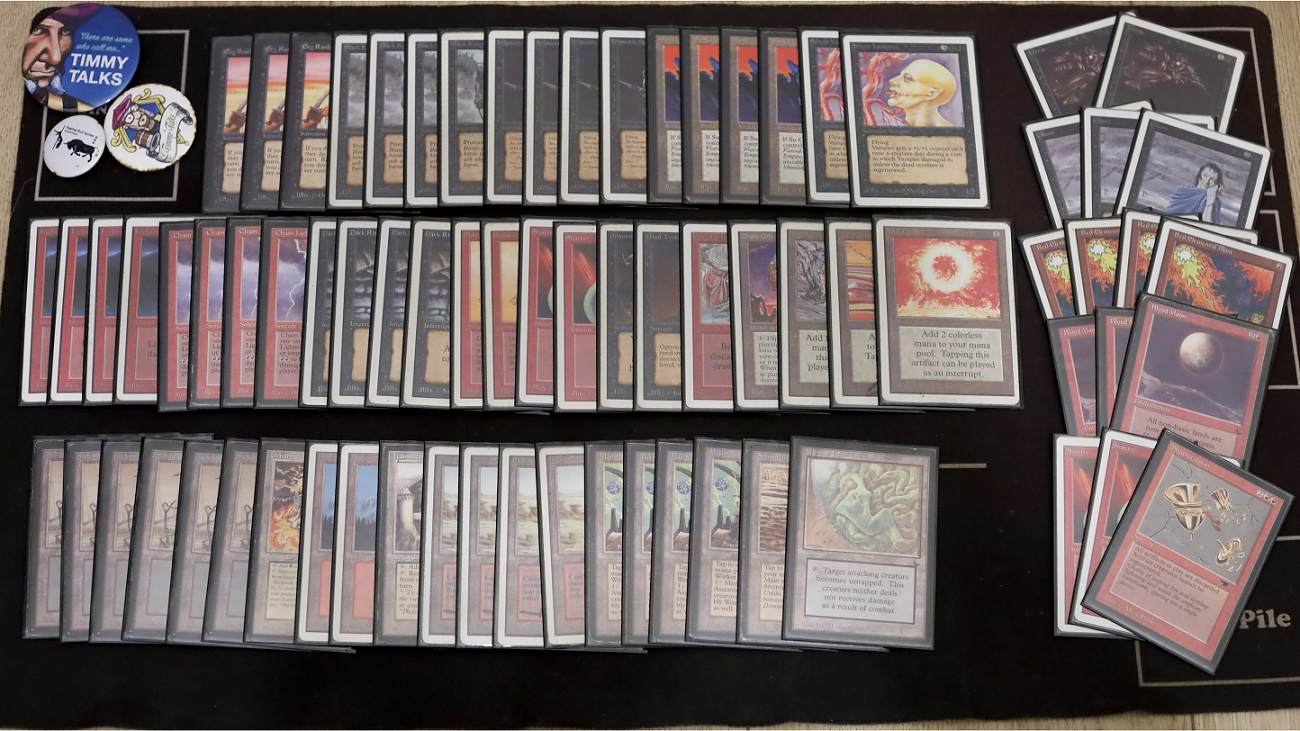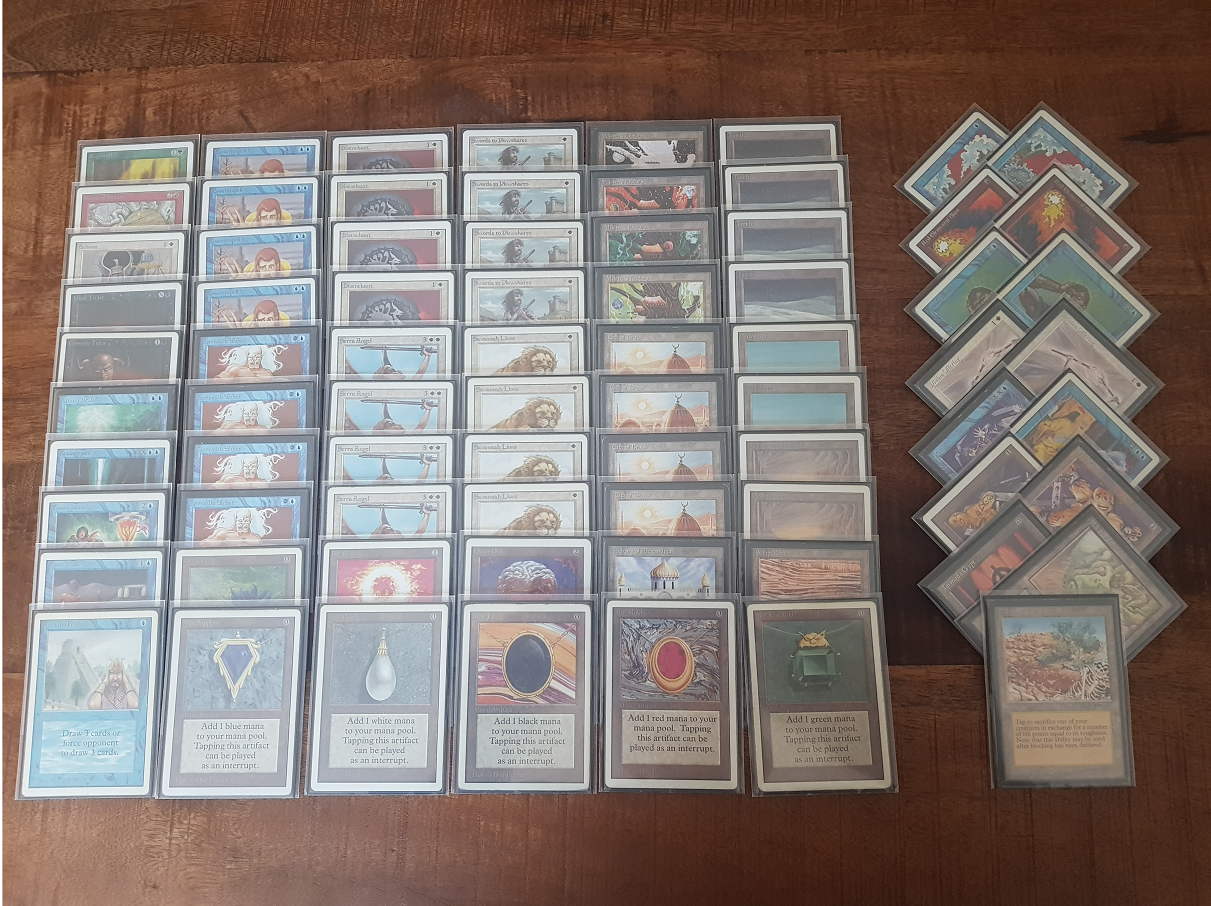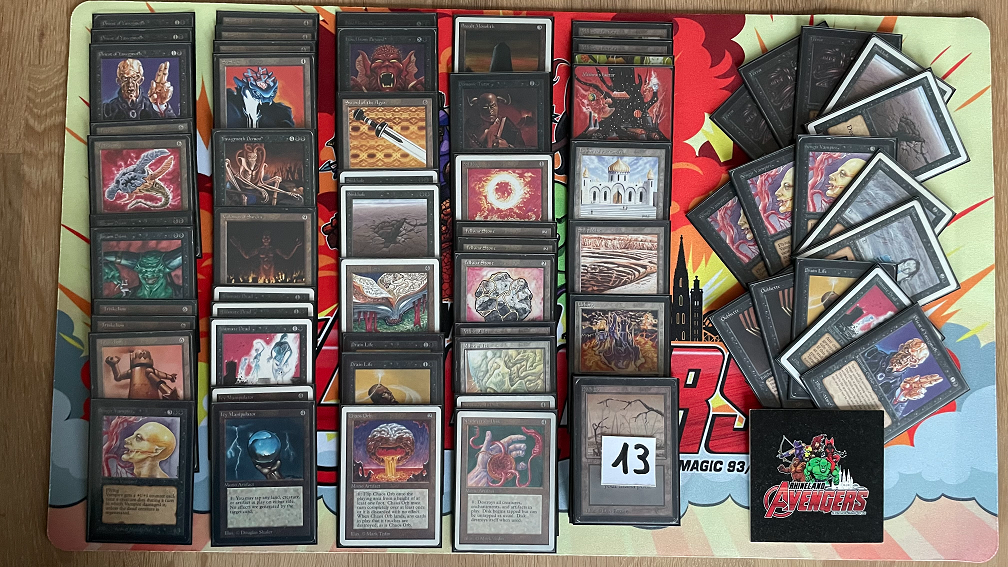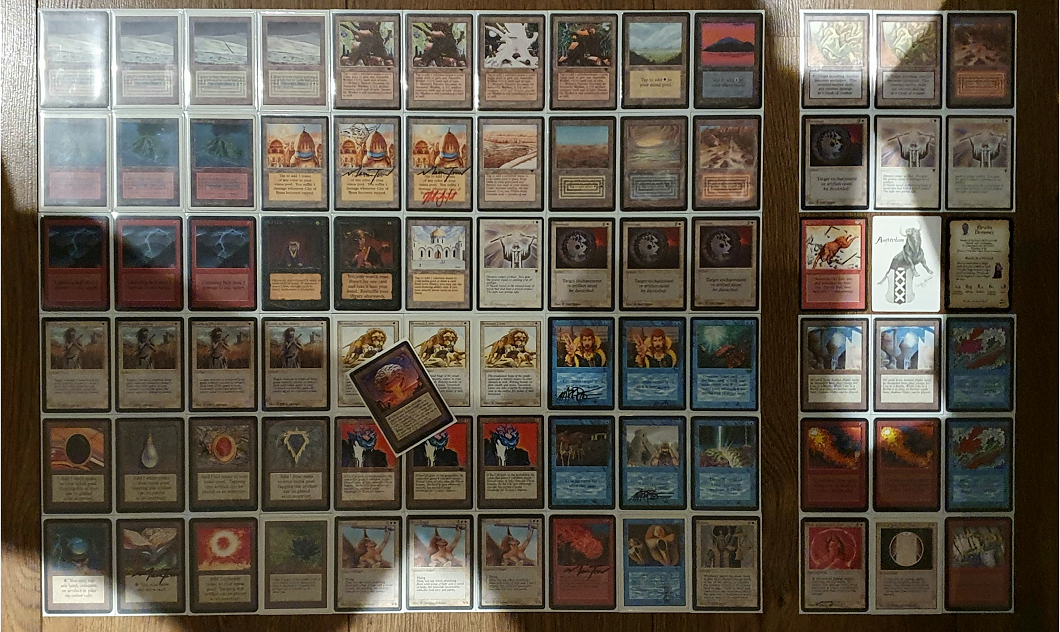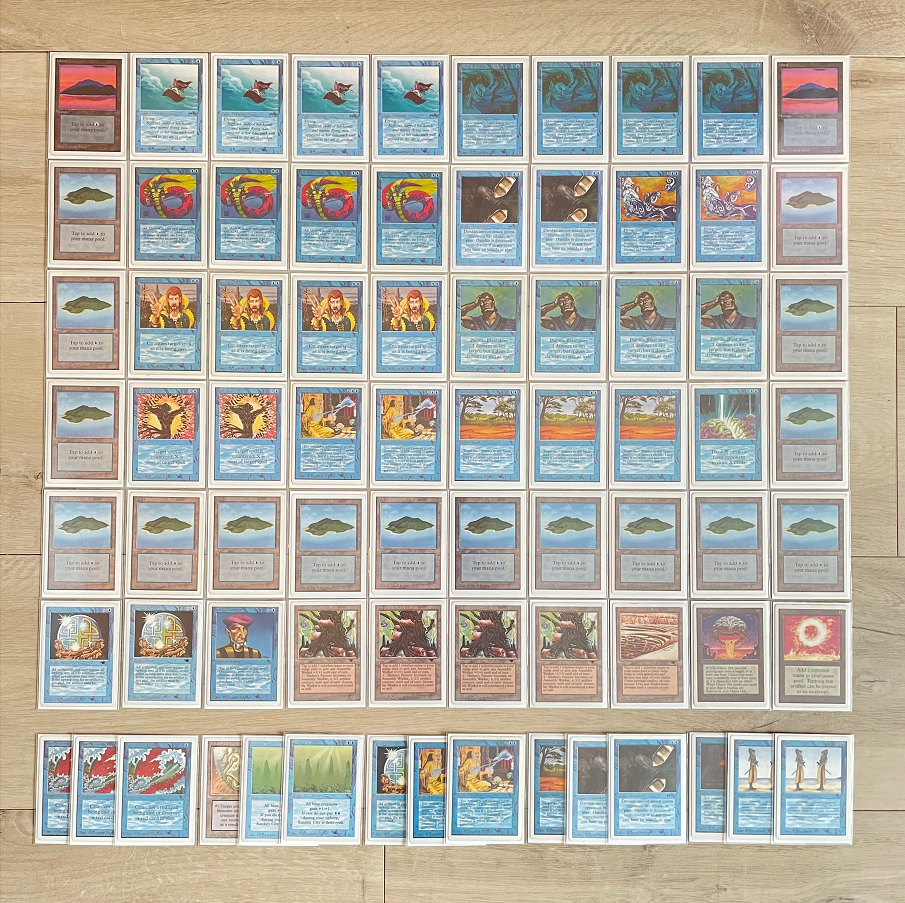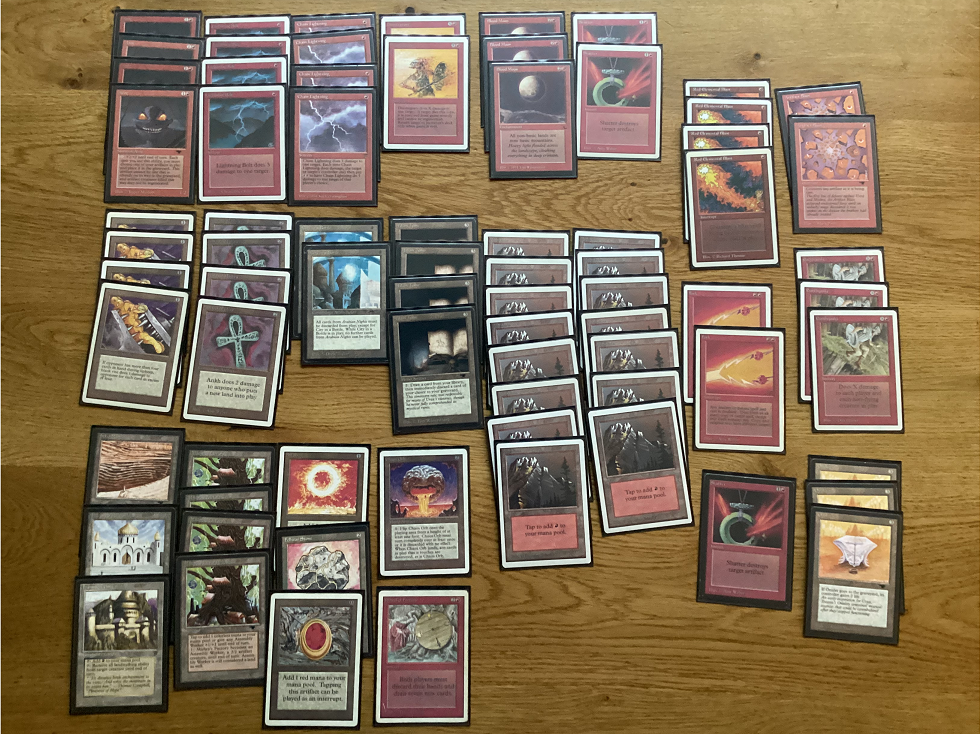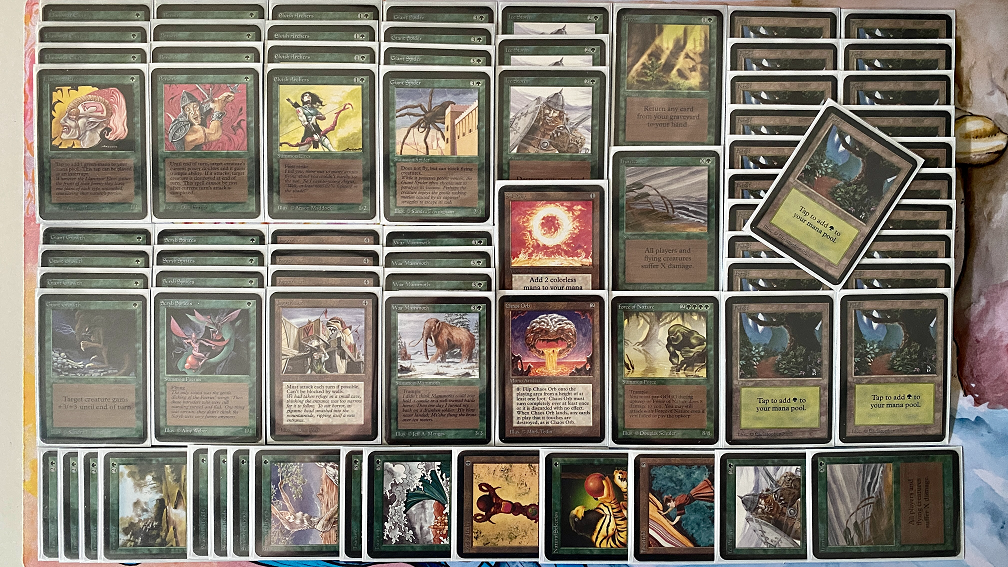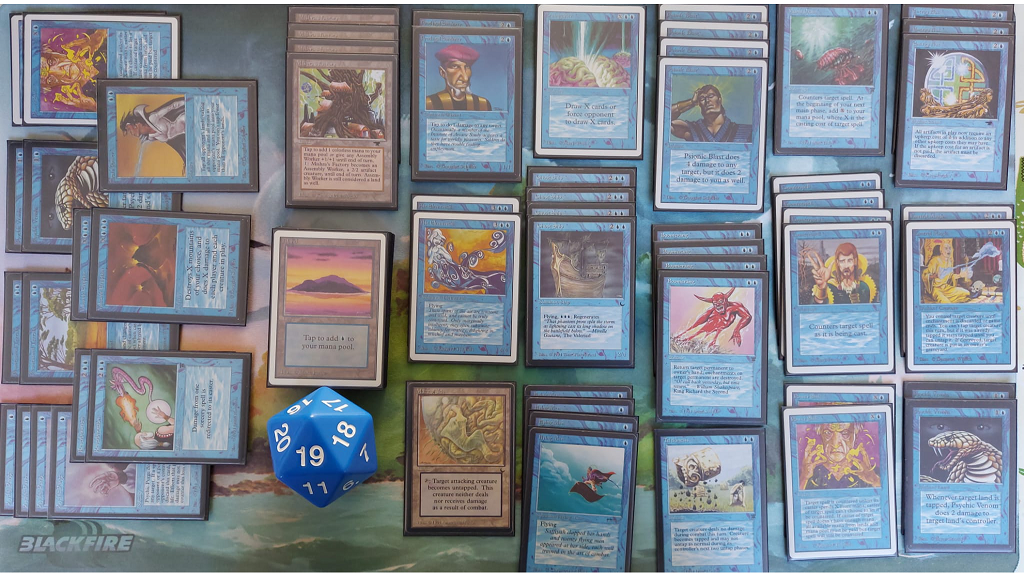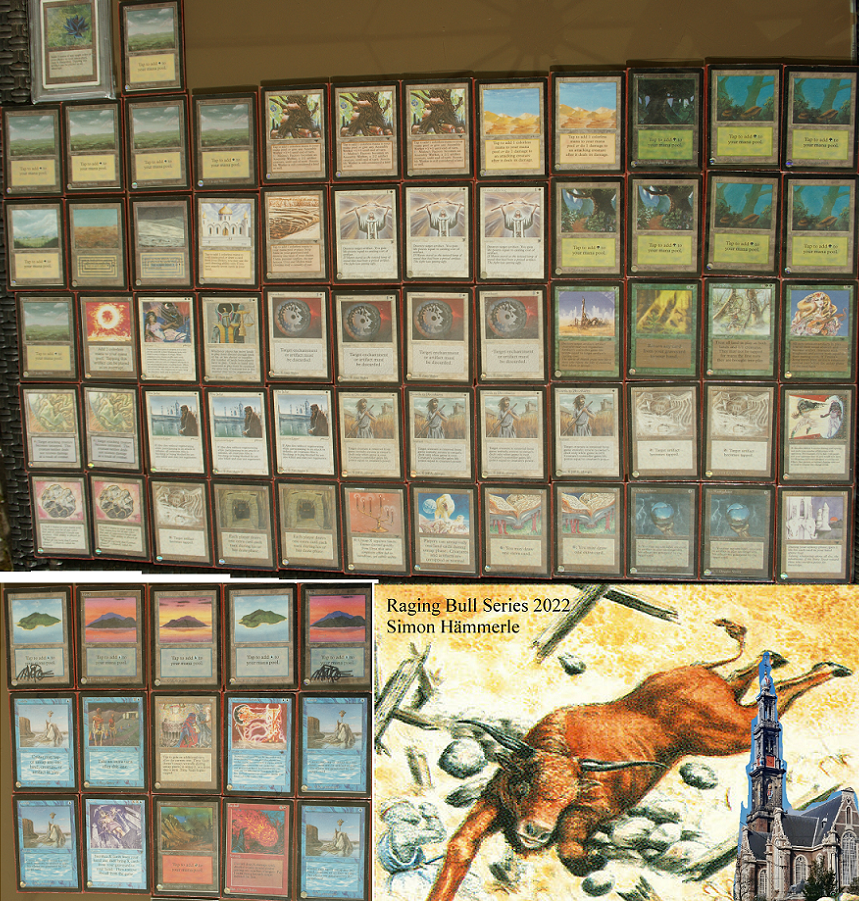 Event Pictures