(Reading tip: This website is best suited for mobile devices, pictures are best watched in landscape mode)
Lots of rambling
After the Raging Bull event last year, I was completely lost for inspiration and even had doubts about organizing a fifth edition. The venue for Raging Bull is more or less fixed since it's nearly impossible to find an affordable location in the middle of Amsterdam. This means that the capacity, start and end time are predetermined, and I have to work within the limitations of the venue. Additionally, the venue is open to the general public on both days, and since there is no rental fee, there's not so much I can demand. The main event is set up perfectly with 64 players, 6 rounds of Swiss, and a top 8, so there's little to think about in that regard. However, the Friday schedule allows for some flexibility, as in the previous two live editions, we only had a casual meet-up. So, I thought, why not host a small tournament like many other events do?
I quickly decided that it would be a Two-Headed Giant event. I played a couple of Two-Headed Giant games during our A40L gathering and loved the format. The Brothers' Highlander format was a somewhat random choice, and I actually believed I was the first to combine the two. Little did I know that this format had already been played at Viennageddon 2022. Nevertheless, the brewing aspect of it was undoubtedly the best part. Unfortunately, some people only started building their decks a day or two before the event (shame on them). Nonetheless, I witnessed some great games, although we only played 4 rounds of Best-of-1, so there weren't many matches to begin with. The gathering on Friday was incredibly enjoyable, as everyone had quirky decks, and playing a single match in 70 minutes allowed for plenty of time for socializing and drinking. We had 14 teams, and Jordan and Aland emerged as the winners, making for a fantastic start to the weekend. Interestingly, Aland has now won 2 out of 2 Two-Headed Giant Brothers' Highlander events. You can't make this stuff up.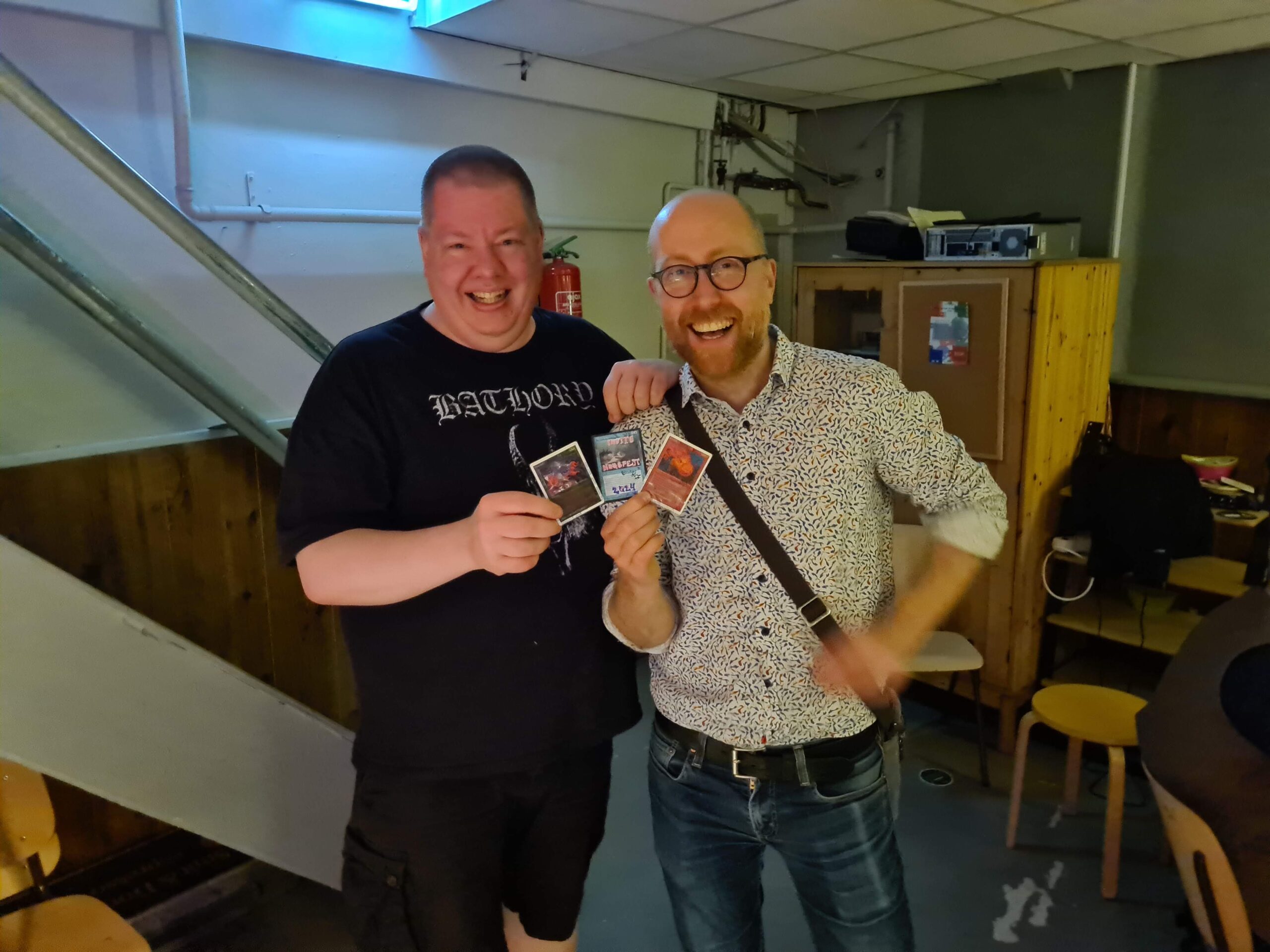 While Friday is laid-back and casual, Saturday is where the real action happens. As a tournament organizer, I faced a real challenge due to the limited capacity and my own desire for having many international guests. At the beginning of the year, all 64 spots were already filled, and I had issued invites to more people than I had capacity for. After discussing with the venue, I initially increased the capacity to 70, and eventually settled on 76. However, the capacity issue is not just about space and chairs. When the number of players exceeds 72, it becomes difficult to determine a clear-cut top 8 when multiple players have a 5-1 record. While this may not be the worst situation if known in advance, personally, I'm not a fan of it. What matters more to me is that "bigger" doesn't necessarily mean "better." In larger tournaments, people often tend to stick with those they already know. Fortunately, by now, most of the community members have already met each other at many other events, but I still prefer to keep it "relatively" small. I'm not even sure if 76 players align with the limits I have in mind, but in the end, it all worked out. Disappointing those who would like to participate remains the toughest part of organizing a semi-invitational event. It will likely be an even greater struggle next year.
As we all agree, Magic, and especially Old School Magic, is largely about "The Gathering." The longer you've been in the scene and the more people you meet, the less important the actual game seems to become. Having some fun on the side during tournaments is always welcome, although it can be challenging in terms of time management. You don't want to over-organize things, as some people simply come to play cards and have a drink with others. Therefore, I was uncertain about having a raffle this year, but I was absolutely certain about another edition of Angry Mob.
Angry Mob is nothing more than a game of "guess the card." Anyone who wants to participate lines up, and two players step forward. The goal is to guess the card the fastest, and the winner gets to keep the card and goes back to the end of the line. I give hints one by one, and all the cards used are from The Dark set. Some people are incredibly skilled at this game. Last year, Joep emerged as the champion, and this year he came really close once again. However, Frank claimed the victory in the finals against Joep, and judging by the smile on his face, he was thrilled about it. While Angry Mob may not be for everyone, I personally loved it. Unfortunately, we only had time for one round, but I will definitely organize it again next year!
Finally, the Raffle found its place in the schedule as well. I was fortunate to have some remaining Raging Bull merchandise from last year, including 3 hoodies and 2 beer glasses. In addition, I stumbled upon some empty Old School Booster packs, and added a generous gift of a sealed Fallen Empires pack given by Gwen. The surprises continued as Martin kindly presented me with a fantastic 3D printed Triskelion Life counter, and The Fishliver crew contributed a substantial pack of their own merchandise.
Prior to the tournament, Juan went above and beyond by creating Raging Bull stickers. He also helped with the design of the Raging Bull patches which resulted in a fantastic outcome. Dyan once again volunteered to capture fantastic photos throughout the day. His portrait shots are simply amazing and add an extra touch to the event. Additionally, just like last year, he took charge of setting up the livestream, going above and beyond by investing in even more equipment to beautifully illuminate the entire venue. Timmy got all excited again and dedicated his day to live-streaming, with my support whenever possible.
To top it all off, Evert, Jaap, Herman, Bob, Wouter, Florian, Robbertjan, and Henk contributed in various other aspects of the event, which proved to be incredibly valuable to me. The generosity and support from everyone involved demonstrates the fantastic community we have. Inspiration doesn't always have to come from within, it is often handed to you by others.

The main Event
76 players, 6 rounds plus a top 8, with a deadline to finish it all by 22:00. I'm not sure if the closing time of the venue or FloVo's participation adds more time pressure, but fortunately, I value punctuality myself as well. As usual announcements took a bit longer than expected. There was one error with Tolaria during the initial pairing, but we quickly resolved it and got the tournament started. Despite having 38 matches each round, we managed to avoid significant time losses throughout the tournament. The rounds progressed smoothly and the beautiful weather outside enticed many players to order drinks and gather outside for chit-chat and to soak up the sun. Throughout the day, luck certainly plays a role but focus is equally important, especially among the top players. In the final round, only two players were guaranteed a spot in the top 8, creating an exciting tension for those players fighting for their win-and-in.
Rob achieved the impressive feat of going 6-0, joining the ranks of those who have experienced the "curse." The top 8 lineup consisted of Svante, Jordan, Robbertjan, Geert, Koen, Thomas, and Frenk, creating a wonderful mix of international players and local heroes. Geert's first-ever Old School tournament participation, playing 1 of my favorite classics ErhnamBurn'em, together making the T8 with his brother Rob was really a fantastic story. It was also great to see Robbertjan and Koen secure back-to-back RBS top 8 finishes, while Svante continued to add the RBS T8 to his already impressive list of accomplishments. Jordan's consistent performance from the previous day carried over, and Thomas showcased his prowess by making the top 8 with his Chains deck. Frenk, despite losing in the first round against Svante, went on to win all subsequent matches, resulting in some great stories for those who made it to the top 8.
Before proceeding to the Top 8 matches, some prizes were already distributed. At Raging Bull, the best player using "The Deck" always receives a revised Grizzly Bear as a nod to Raging Bull's flavor text, "the Bulls have more fun." Nick had already won this prize twice, but since he couldn't attend this year, the opportunity was up for grabs. Will Magrann, all the way from the USA, and FloVo from Germany decided to play The Deck. Unfortunately, it wasn't their day as they finished 18th and 31st, with FloVo ultimately taking home the coveted prize! Imagine traveling from the USA, bringing The Deck, and missing out on the Grizzly Bear, only to realize that you had to finish within the top 17 to claim it!
The Fishliver Crew generously provided four Beta Grizzly Bears for the 9th place finisher because, as they say, "the T8 has more fun." Antti was the unlucky 9th place finisher, but he couldn't help but smile. The spice prize has become increasingly challenging to distribute. Firstly, more people are spiking the tournament due to the growth of their collections. Secondly, we've seen almost everything by now. Nevertheless, a Wood Elemental was up for grabs, and we had to award it to someone. In the middle of the day, Benja shouted, "Castle, I got a Castle Timmy!" It was clear we had a  winner so Benja claimed the spice prize!
A few months before the tournament, I purchased two original artist sketches on authentic MTG card backs: one Chaos Orb and one Demonic Tutor. The Chaos Orb was reserved for the 1st place winner, but I had different plans for the Tutor. Raffling it off was one option, but awarding it to the player finishing 38th seemed just as random as a raffle. Trygve got lucky and immediately asked if he could actually play it next year. Fortunately, at Raging Bull, we allow such sketches to be played as long as you also own an original copy as well!
Last but not least, the Demmer challenge. Erwin finished 55th out of 61 players last year, and during a chat, he mentioned that he needed some encouragement to perform better this year. I pondered over it for a week or two and decided to do the opposite. I gathered a 4th Edition, Revised, Unlimited, Beta & Alpha Dwarven Warriors and would award these to the 1st, 2nd, 3rd, 4th & 5th player who bested him. If a 6th player would get the best of him, I would have bought a Summer Edition on the spot but lucky for me that wasn't needed. To encourage Demmer a bit himself as well, if he would go 6-0 he would receive all the cards as well. His 3/3 finish got me off the hook pretty cheap 😉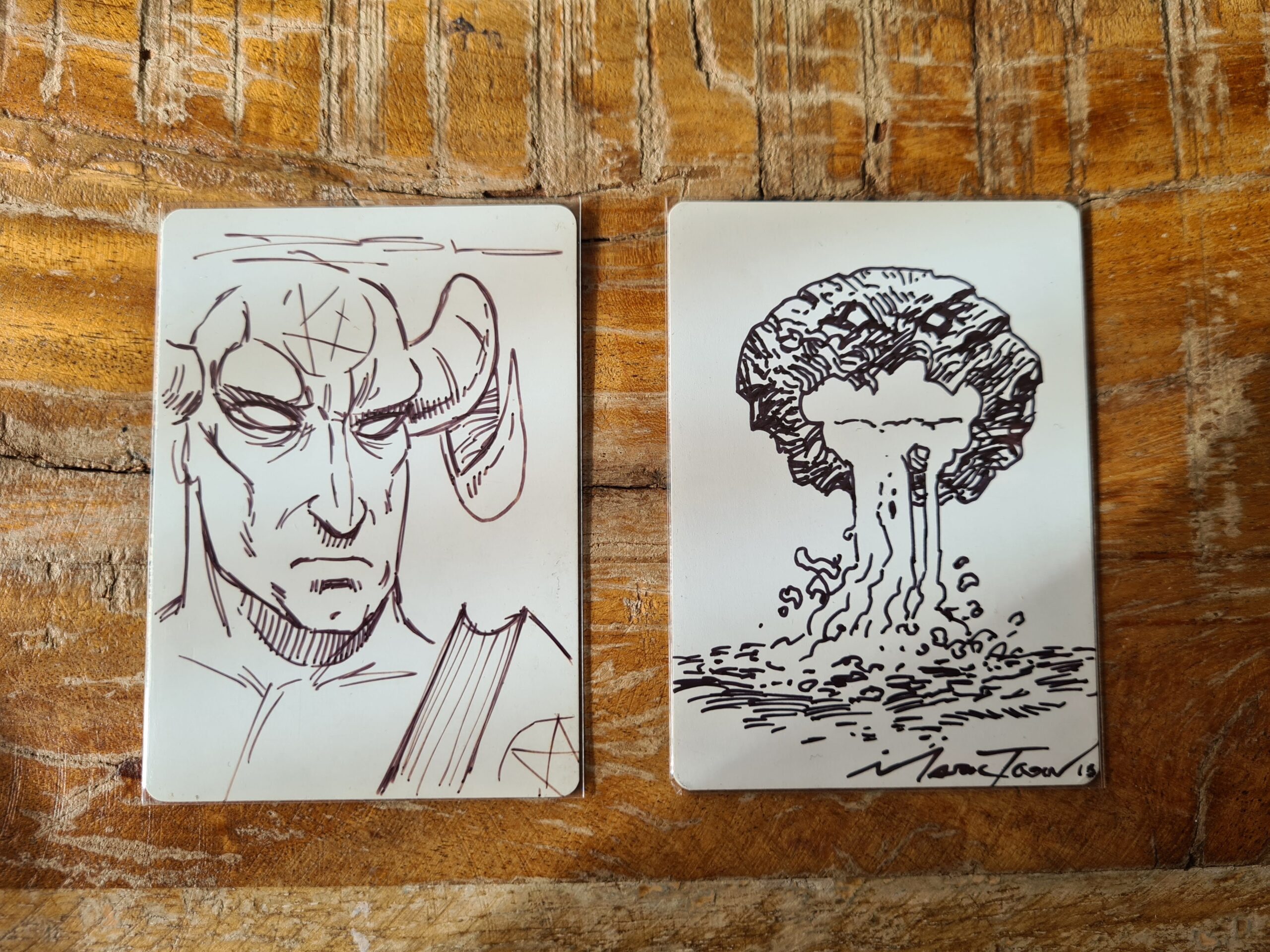 While we already had some great matches on the stream during the day, the Top 8 was a fantastic selection of decks and players. Since we don't stream the top tables during the day, the undefeated player during the Swiss rounds always plays on the stream in the quarterfinals. Rob had to battle Frenk in some intense games, with the games ending 2-1 in favor of Rob. Robbertjan, Thomas, and Koen also made it to the semifinals. Out of the four remaining players, three were playing Deadguy Ale on Steroids, with a total of 11 Juzams. Since Thomas was playing Chains, we streamed his match against Koen in the semifinals. While Koen emerged victorious, Robbertjan won against Rob.
For those paying attention, Robbertjan knocked out two brothers from the Top 8 in a single tournament. The Koen vs. Robbertjan finals was a rematch of last year's quarterfinals, which Koen won  without "steroids" at that time, just with Deadguy Ale, while Robbertjan was playing BB-8. This time, the decks were similar but not identical, as Koen opted to include Wheel of Fortune and drop Dark Rituals, the power and Achilles' heel of Deadguy Ale.
Unfortunately, the finals were decided in just two games, as Robbertjan faced mana screw, partly due to his own choices and the inherent randomness of the game itself. Koen's MtG-playing girlfriend couldn't be happier, as Koen immediately declared that he wouldn't be able to surpass this achievement next year. Consequently, he announced that he would give his girlfriend the opportunity to play while he stayed at home watching their child next year. If that doesn't show how great of a champion we have this year I don't know what does! It raises the question if she is also allowed to wear the Raging Bull ring, maybe Koen should look for something else on her finger?
While Dyan packed all his stuff, outside there was still a big bunch of people talking and drinking. When the venue closed, we walked accross the street for some more drinks but eventually we had to say our farewells. It was a fantastic weekend with a awesome group of people. I really can't wait for next year, although I first need a little bit of inspiration.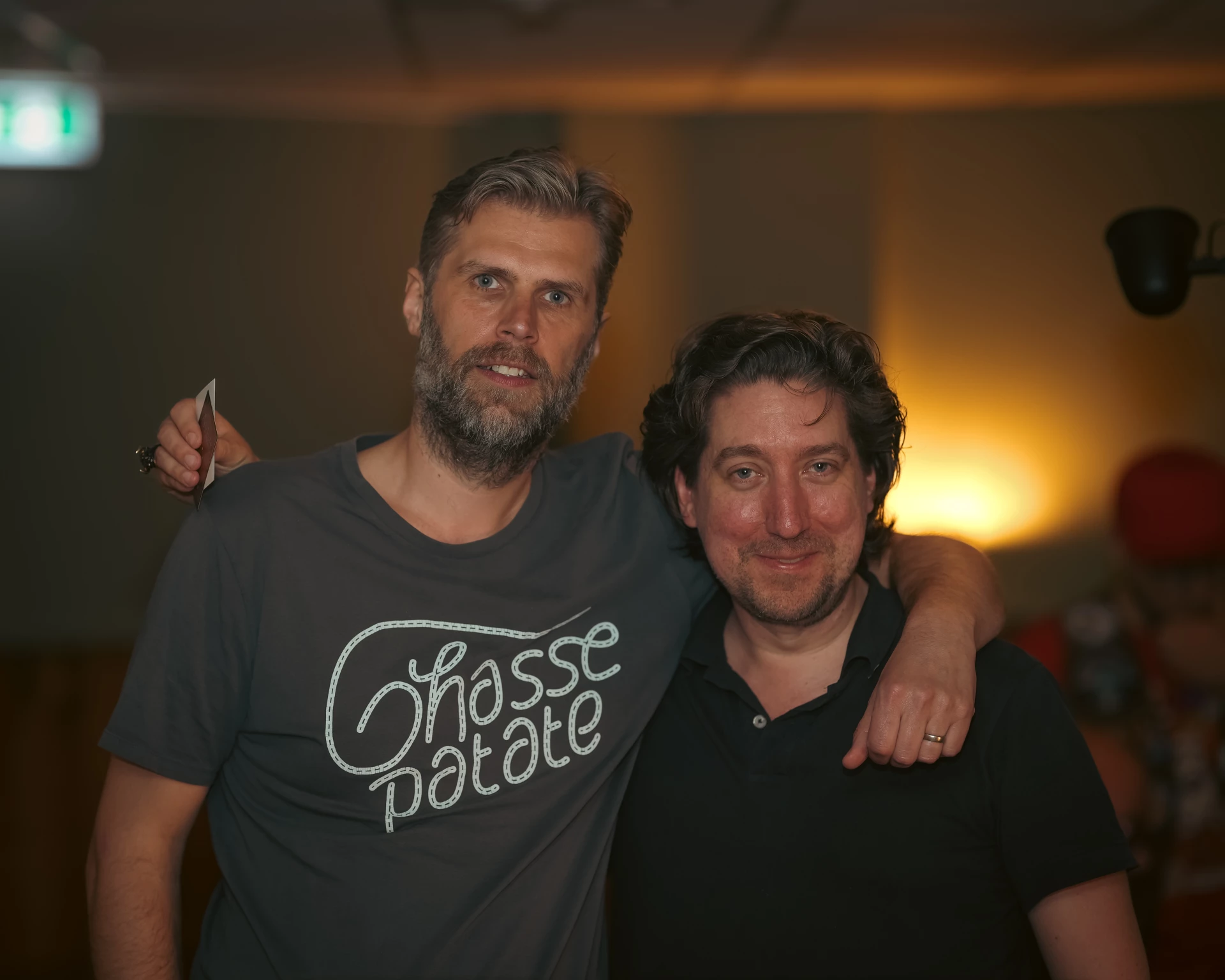 Livestream
Timmy made some great video's again, you can watch all episode's using this playlist: https://www.youtube.com/watch?v=F7n-1f_gUWQ&list=PLsGeV_wxUkUZAoK-7r7005XNyj9r0L23r
Full replay of the commented livestream: https://www.youtube.com/watch?v=LsF3JU2ruA0
Photo's
Check out a selection of the photo's made by Dyan here: https://www.geschotendoordy.nl/raging-bull-series/2023
Tournament Reports
Amsterdam met bloed, zweet, en tranen by Aland: https://blog.aginamist.net/2023/05/amsterdam-met-bloed-zweet-en-tranen.html
Report from Raging Bull 2023 by Svante: https://endofturndrawacard.wordpress.com/2023/05/31/raging-bull-2023/
Pairings & Results
Round 1:
Round 2: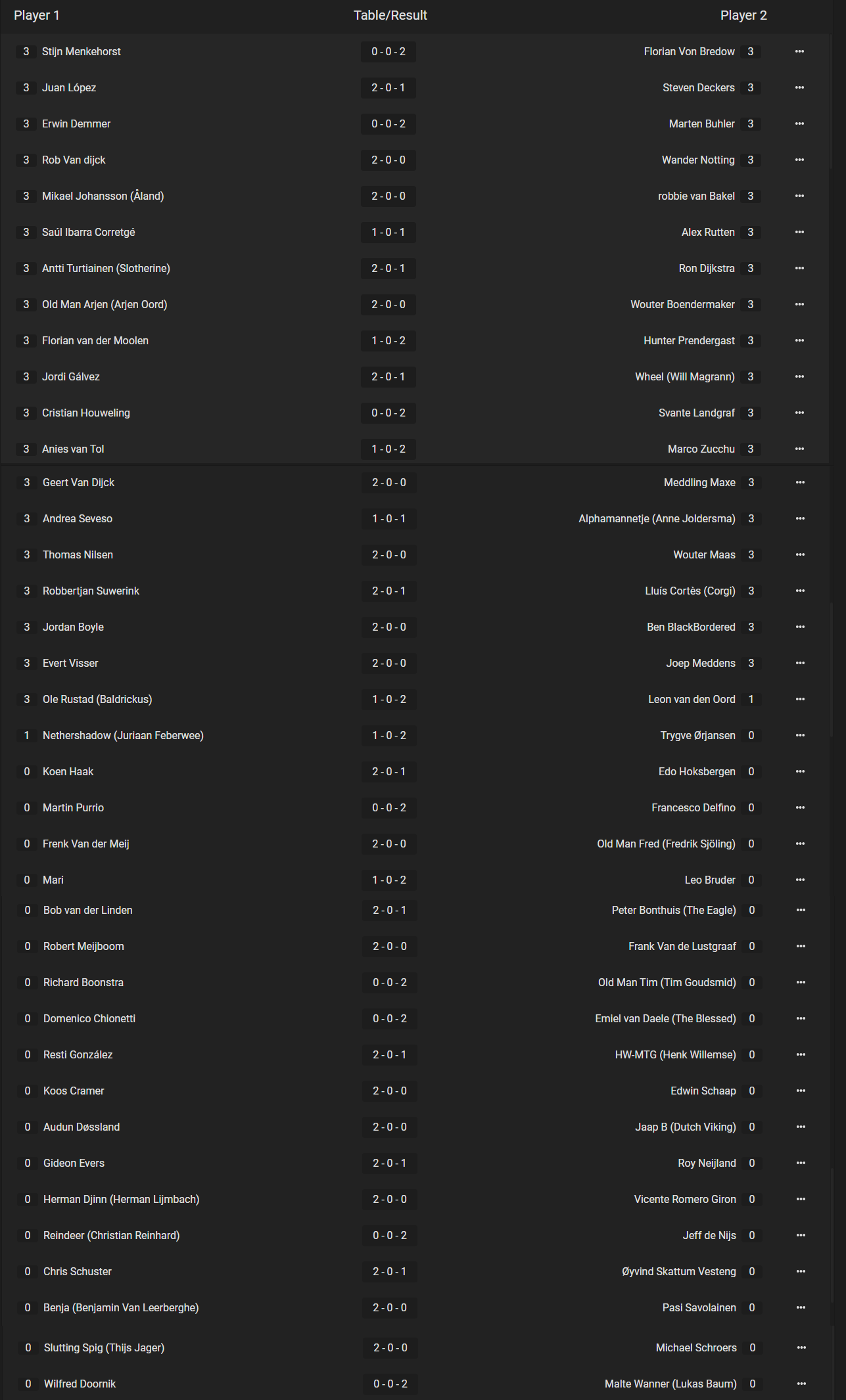 Round 3: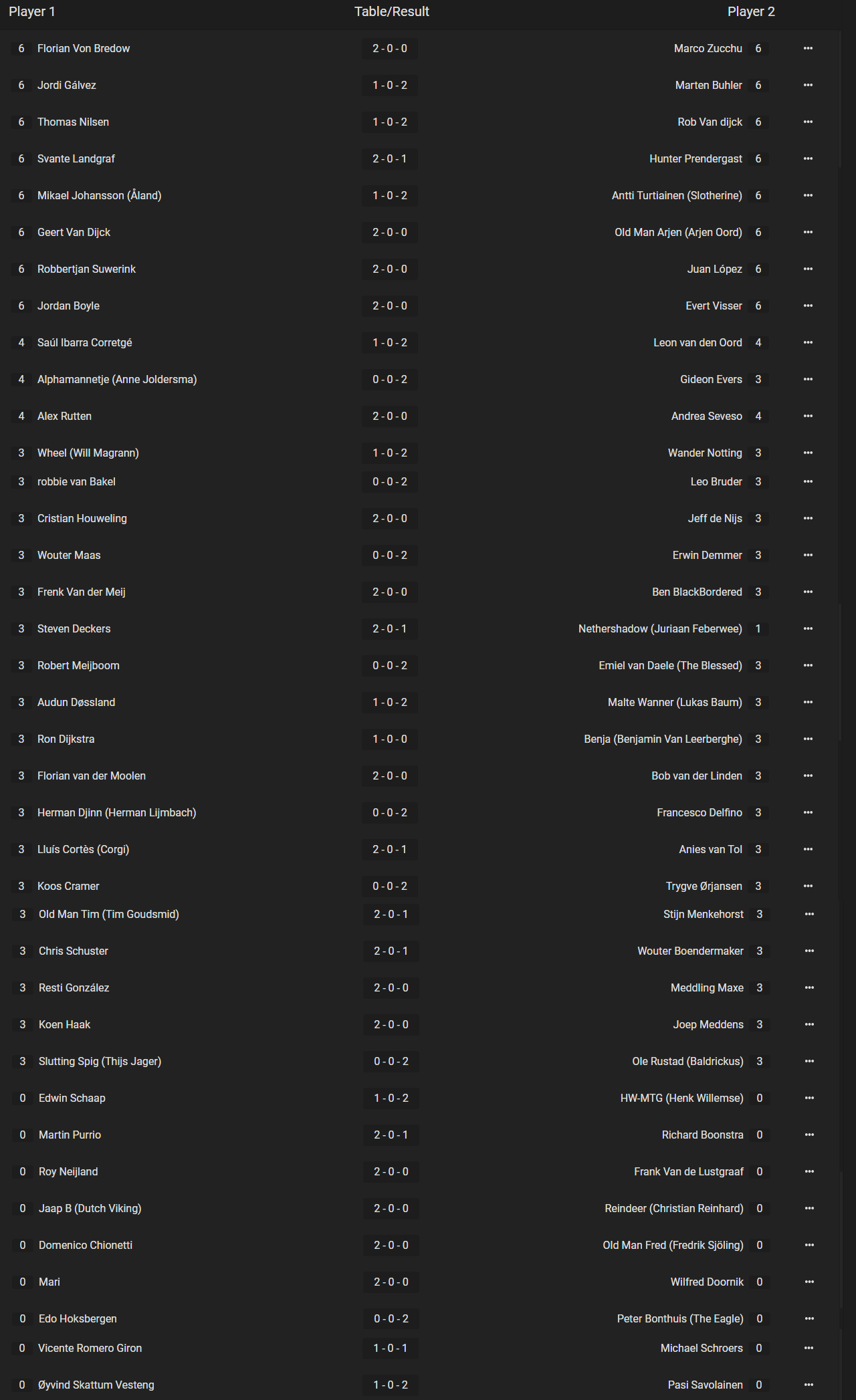 Round 4: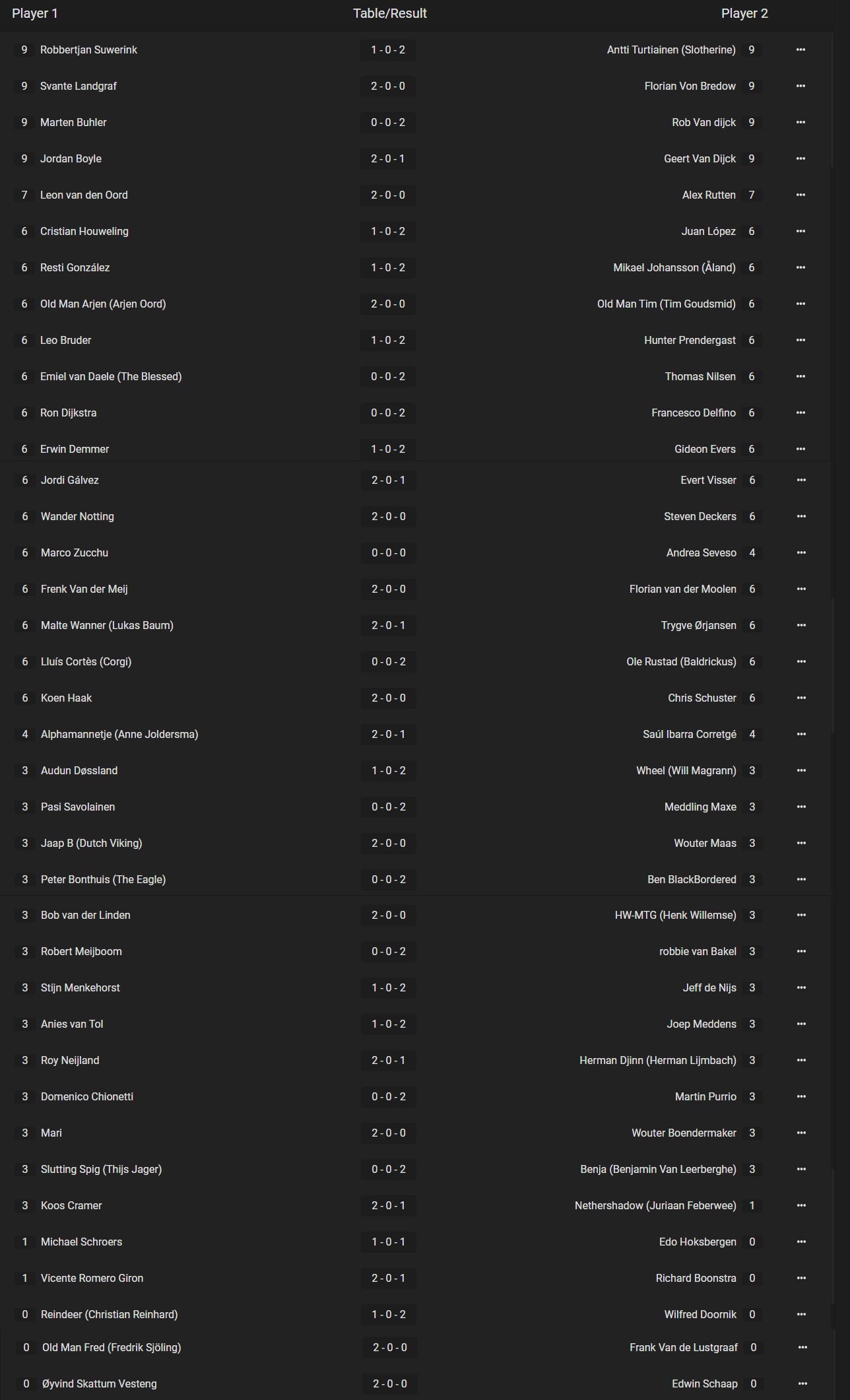 Round 5
Round 6: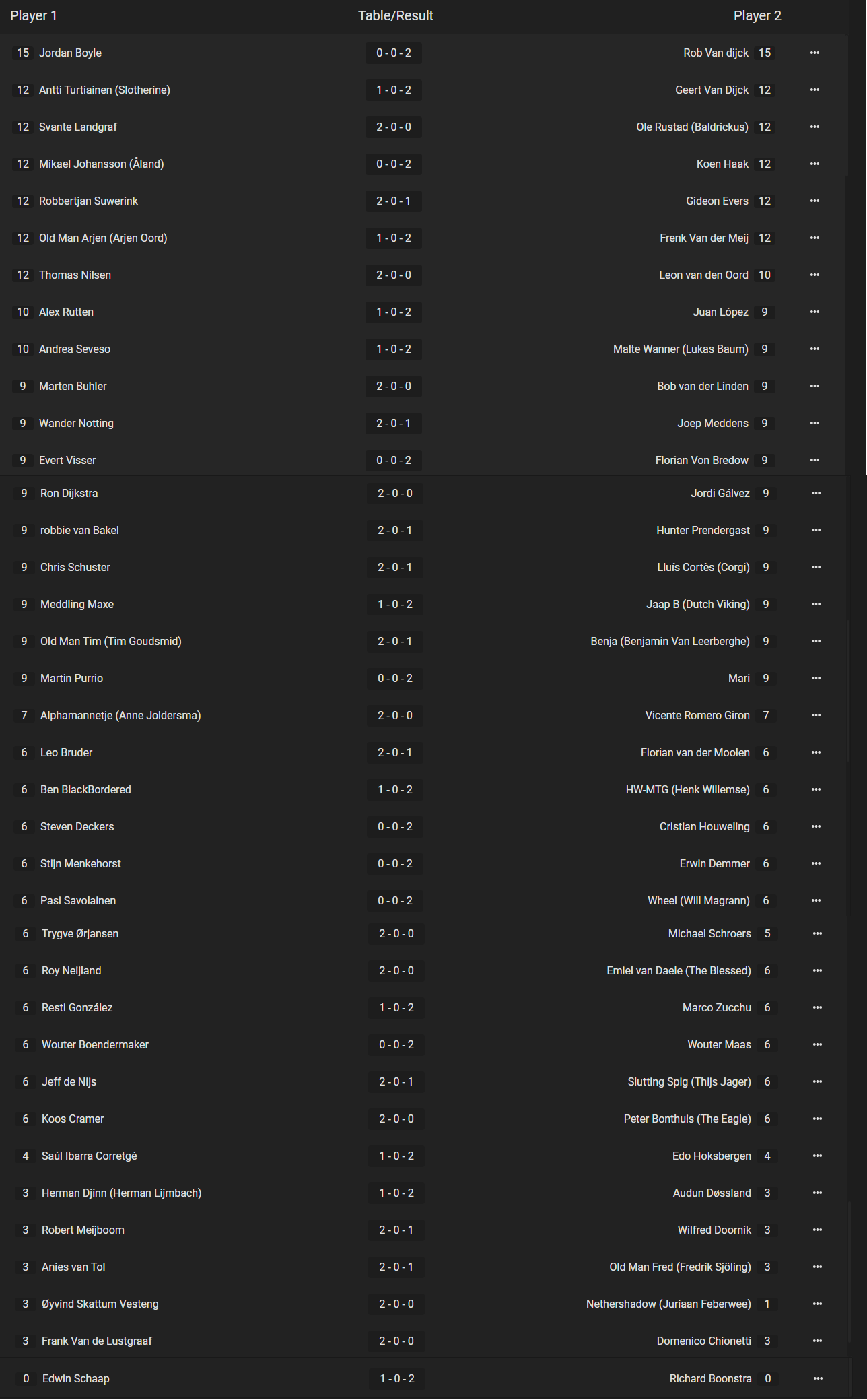 Top 8:

Final Standings: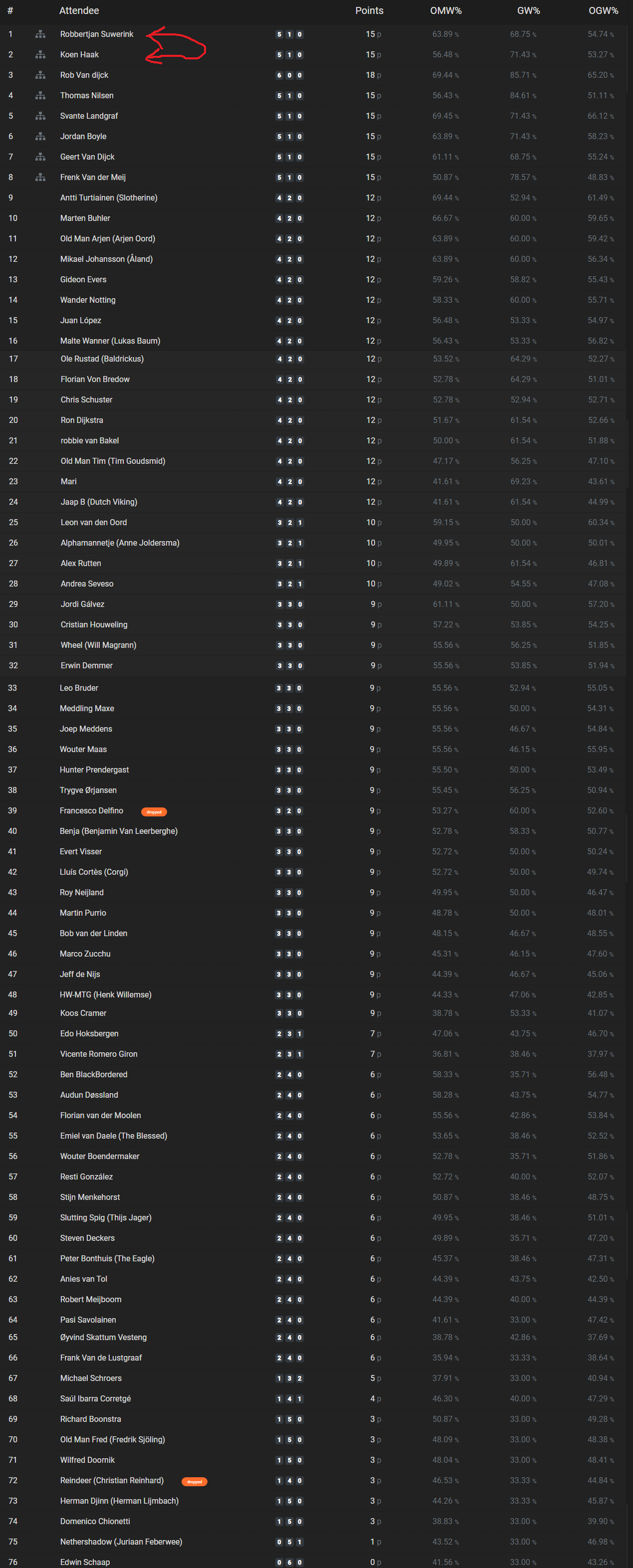 Participants & Archetypes
| Result | Name | Archetype | Unpowered |
| --- | --- | --- | --- |
| 1 | Koen Haak | Deadguy Ale on Extra Steroids | |
| 2 | Robbertjan Suwerink | Deadguy Ale on Steroids | |
| 3 | Rob van Dijck | Deadguy Ale on Other Steroids | |
| 4 | Thomas Nilsen | Chains of Mephistopheles | |
| 5 | Svante Landgraf | Fantasy Zoo | |
| 6 | Jordan Boyle | Lauterish | |
| 7 | Geert van Dijck | Ernham Burn'em | |
| 8 | Frenk van der Meij | Robots UWb | |
| 9 | Antti Turtiainen | Mono Green | |
| 10 | Marten Buhler | 5c Mono Red | |
| 11 | Old Men Arjen | UWb Skies | |
| 12 | Mikael Johansson | UWb Stebbo | |
| 13 | Gideon Evers | 5c Good Stuff | |
| 14 | Wander Notting | Gu Weenie Berserk | |
| 15 | Juan López | Pink Weenie | Y |
| 16 | Lukas Baum | RGb Malte Weenie | |
| 17 | Ole Rustad | RoboReka UBg | |
| 18 | Florian Von Bredow | The Deck | |
| 19 | Chris Schuster | BR Aggro | |
| 20 | Ron Dijkstra | Reanimator | |
| 21 | Robbie van Bakel | ErhnamGeddon | |
| 22 | Old Men Tim | Mono Green | |
| 23 | Mari | Robots URb | |
| 24 | Jaap B | Reanimator | |
| 25 | Leon van den Oord | BR Void | |
| 26 | Alphamannetje | Erhnam on Ice | |
| 27 | Alex Rutten | UWb Stebbo | |
| 28 | Andrea Seveso | PentaZoo | Y |
| 29 | Jordi Gálvez | Mono Red Mechanics | |
| 30 | Cristian Houweling | Robots UBR | |
| 31 | Wheel | The Deck | |
| 32 | Erwin Demmer | Deadguy Ale on Steroids | |
| 33 | Leo Bruder | BruderBots | |
| 34 | Meddling Maxe | Robots Ub | |
| 35 | Joep Meddens | Erhnam on Ice | |
| 36 | Wouter Maas | Deadguy Ale | Y |
| 37 | Hunter Prendergast | UR Goblins | |
| 38 | Trygve Ørjansen | RUG Zoo | |
| 39 | Francesco Delfino | UWbr Skies | |
| 40 | Benja | WB Pestilence | Y |
| 41 | Evert Visser | 4c Good Stuff | |
| 42 | Lluís Cortès | ErhnamGeddon | |
| 43 | Roy Neijland | BRu AggroTroll | |
| 44 | Martin Purrio | Mono Black | Y |
| 45 | Bob van der Linden | I'm blue dabedeedabedow | |
| 46 | Marco Zucchu | Robots UBR | |
| 47 | Jeff de Nijs | UWb Control | |
| 48 | HW-MTG | BB-8 | |
| 49 | Koos Cramer | UWb Field of Dreams | |
| 50 | Edo Hoksbergen | UWb Coreset Control | |
| 51 | Vicente Romero Giron | BR AggroTroll | |
| 52 | Ben BlackBordered | Mono Red Lightning | |
| 53 | Audun Døssland | URb | |
| 54 | Florian van der Moolen | Mono Green | Y |
| 55 | Emiel van Daele | Project M | |
| 56 | Wouter Boendermaker | Mono Green | Y |
| 57 | Resti González | Lauter | |
| 58 | Stijn Menkehorst | Mono Black | |
| 59 | Slutting Spig | DFB Green | |
| 60 | Steven Deckers | UBw Midrange | |
| 61 | Peter Bonthuis | RWubg RoboTog | |
| 62 | Anies van Tol | UW Control | |
| 63 | Robert Meijboom | Deadguy Ale | Y |
| 64 | Pasi Savolainen | TrollDisco RB | |
| 65 | Øyvind Skattum Vesteng | GU Berserk | |
| 66 | Frank Van de Lustgraaf | 5c Good Stuff | |
| 67 | Michael Schroers | RG RukhValley | Y |
| 68 | Saúl Ibarra Corretgé | Mono Red | Y |
| 69 | Richard Boonstra | Mono Green | Y |
| 70 | Old Man Fred | Pink Weenie TaxEdge | Y |
| 71 | Wilfred Doornik | UR CounterBurn | |
| 72 | Reindeer | RoboTrolls UWR | |
| 73 | Herman Djinn | UR CounterBurn | |
| 74 | Domenico Chionetti | UW TaxTower Skies | |
| 75 | Nethershadow | Gbr Aggro | Y |
| 76 | Edwin Schaap | Mono Black | |
Decklists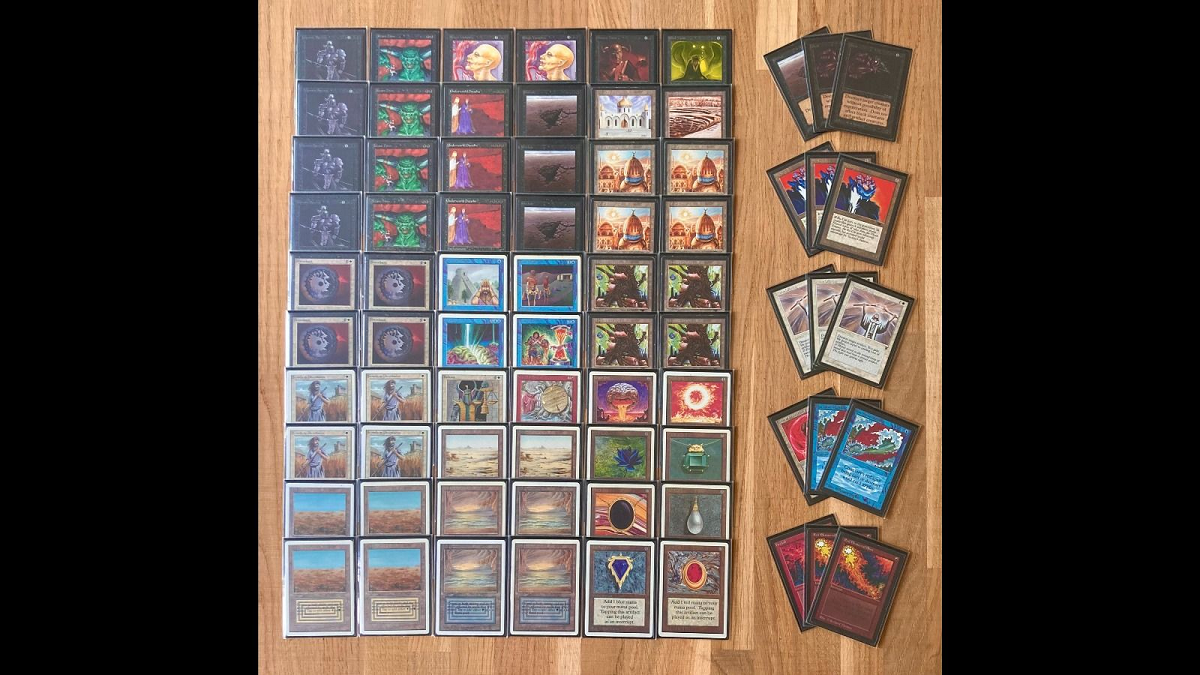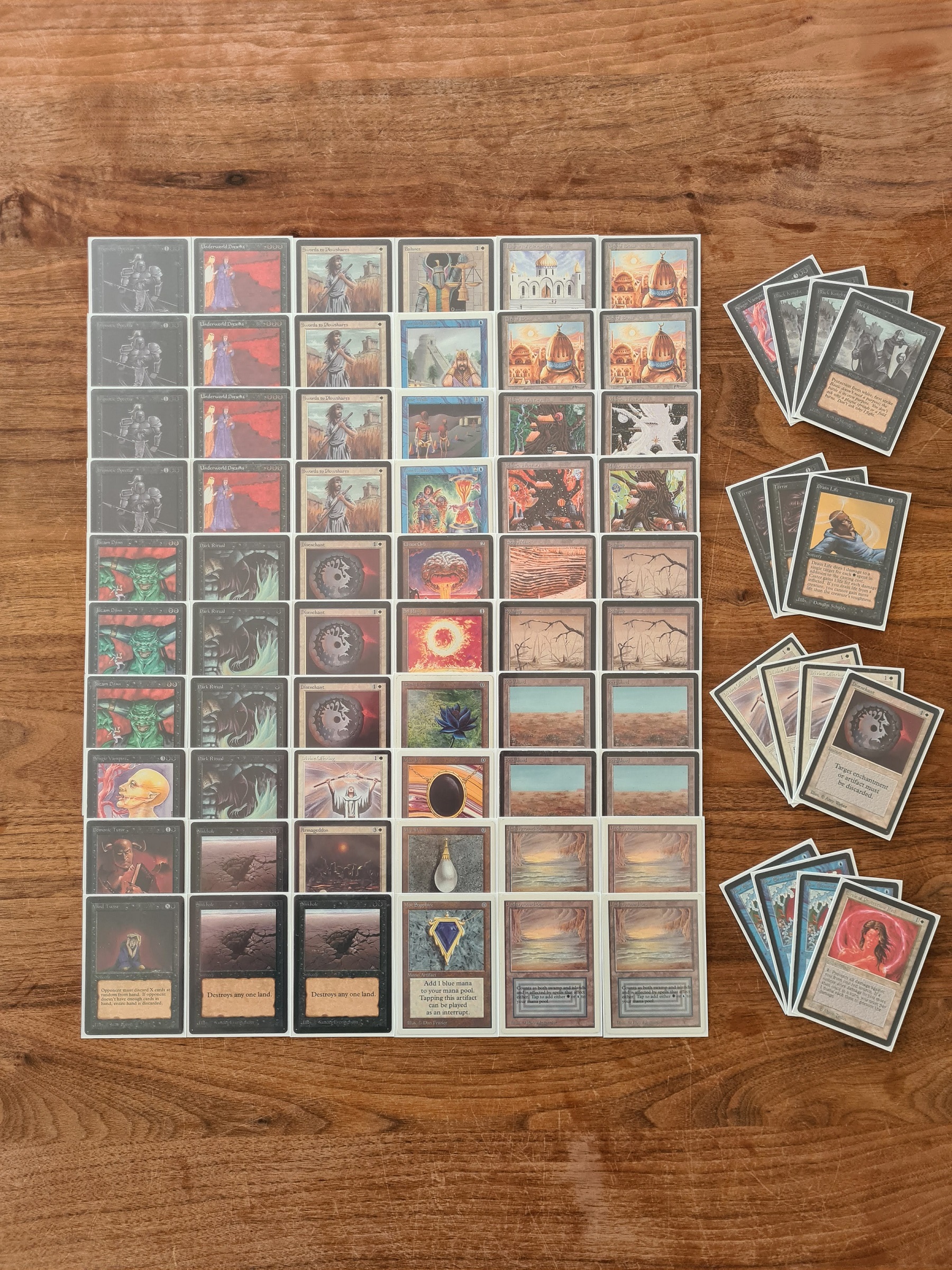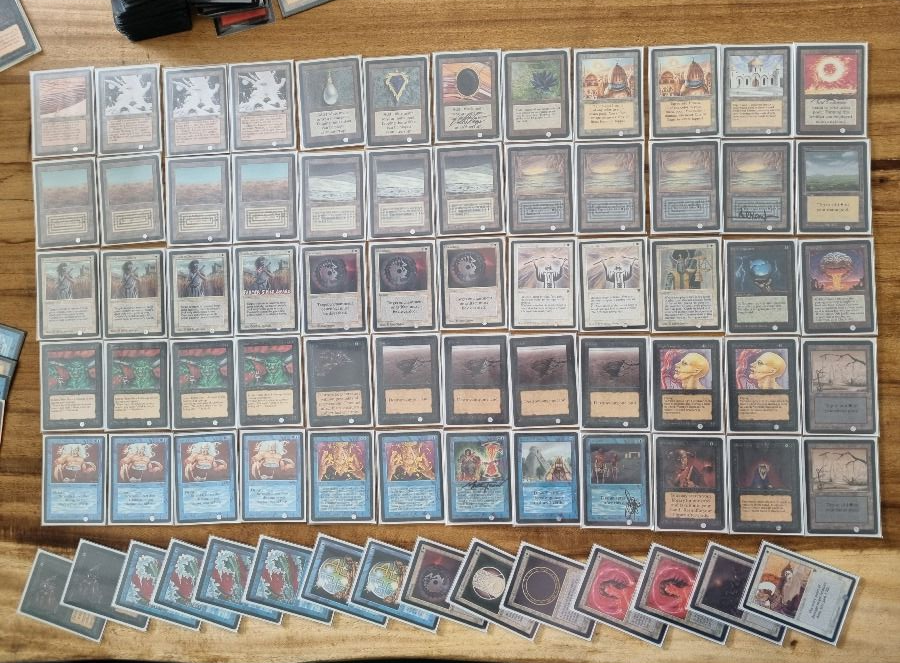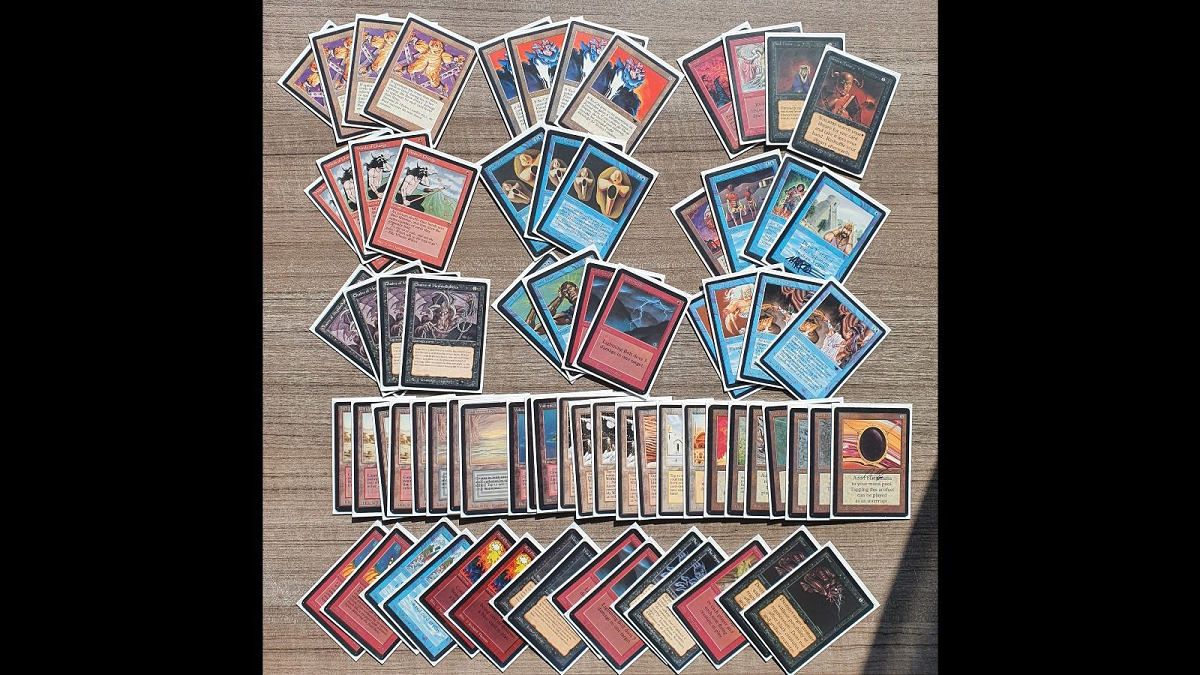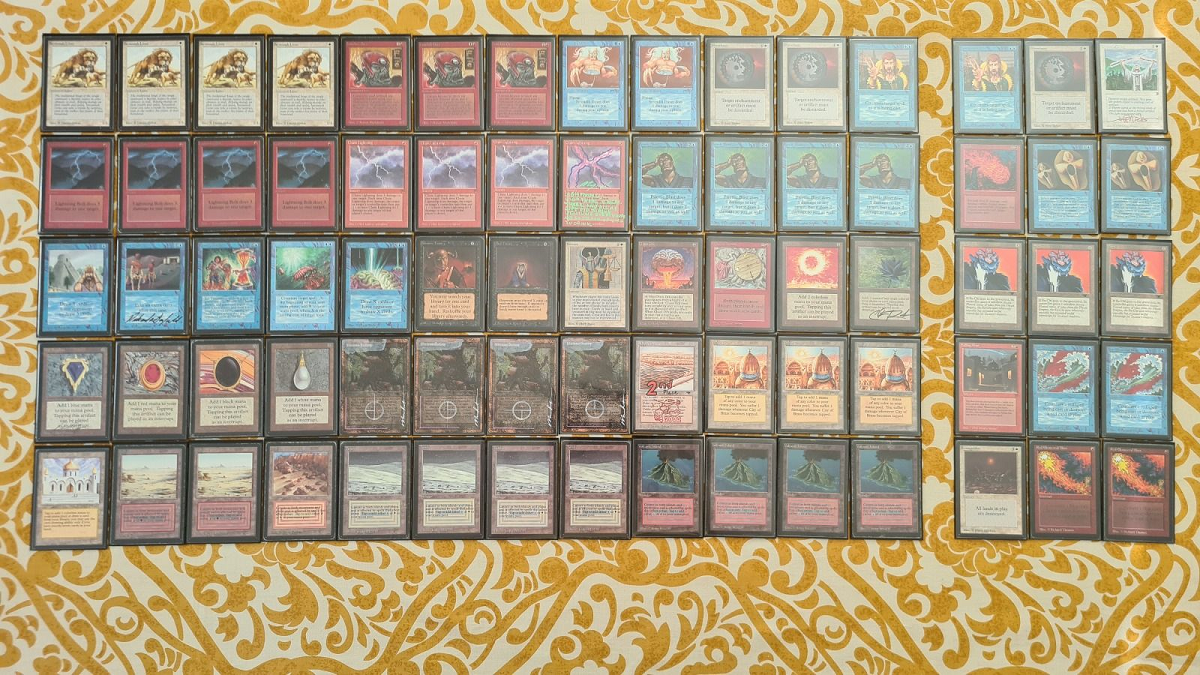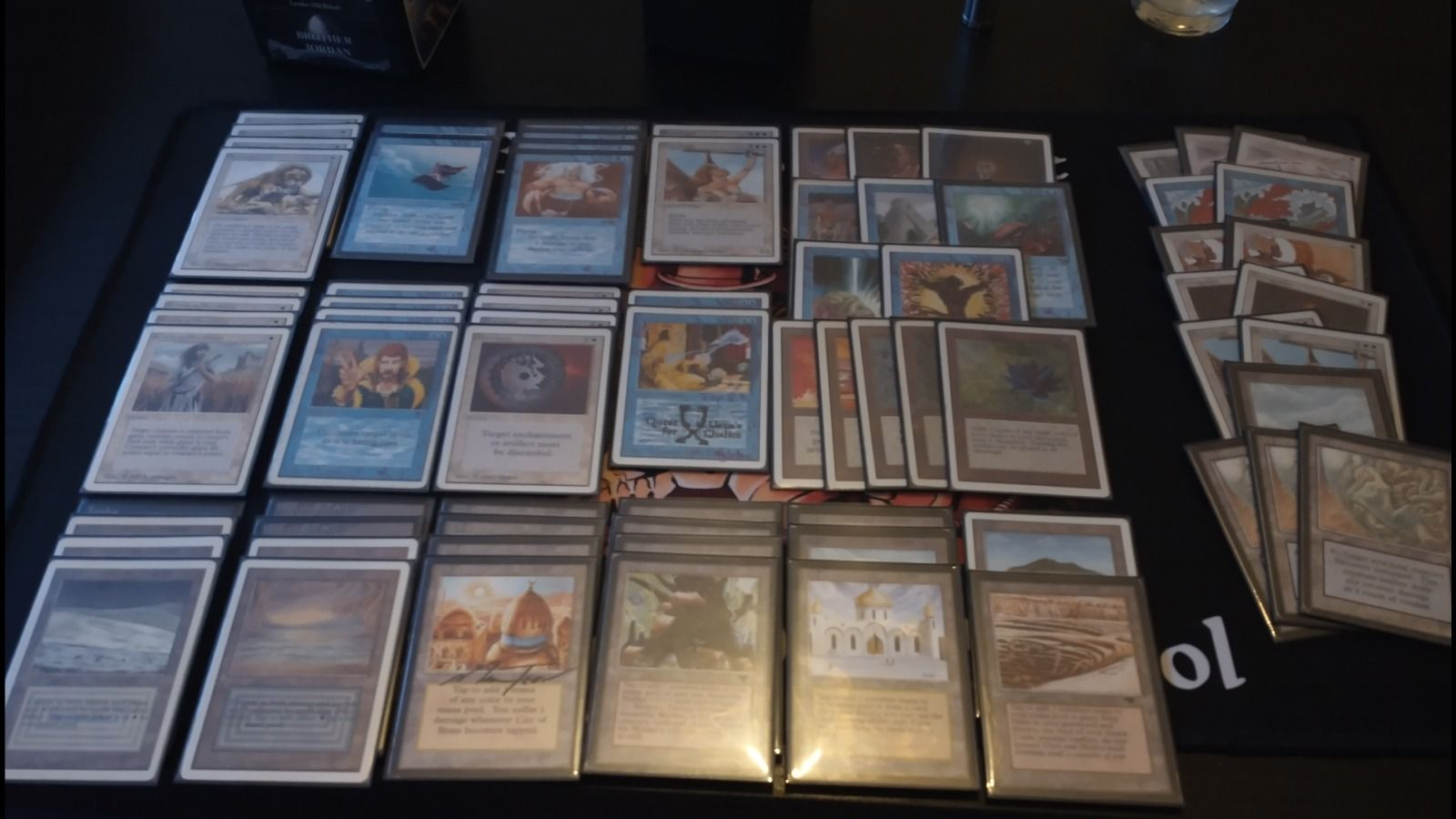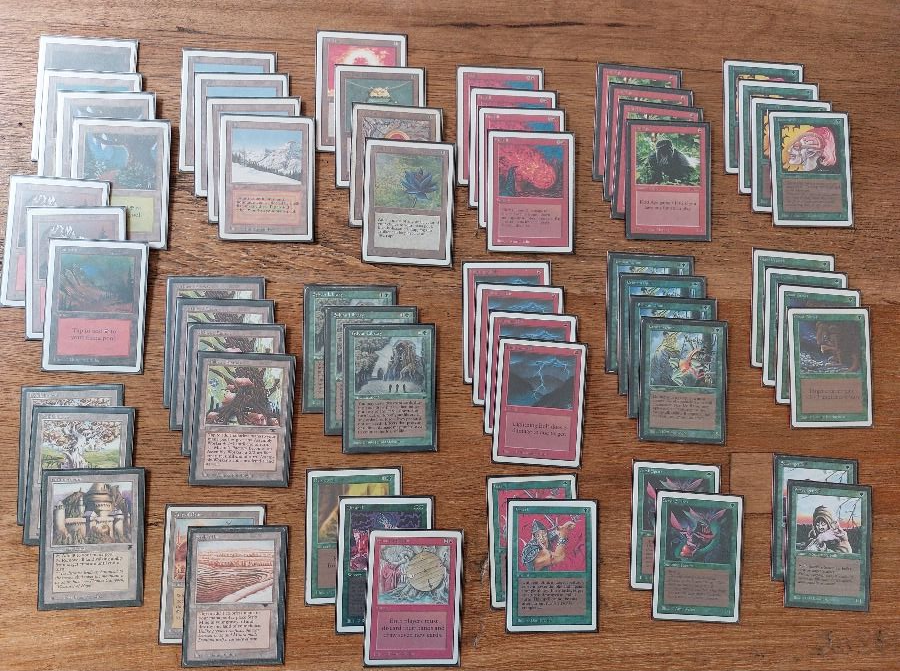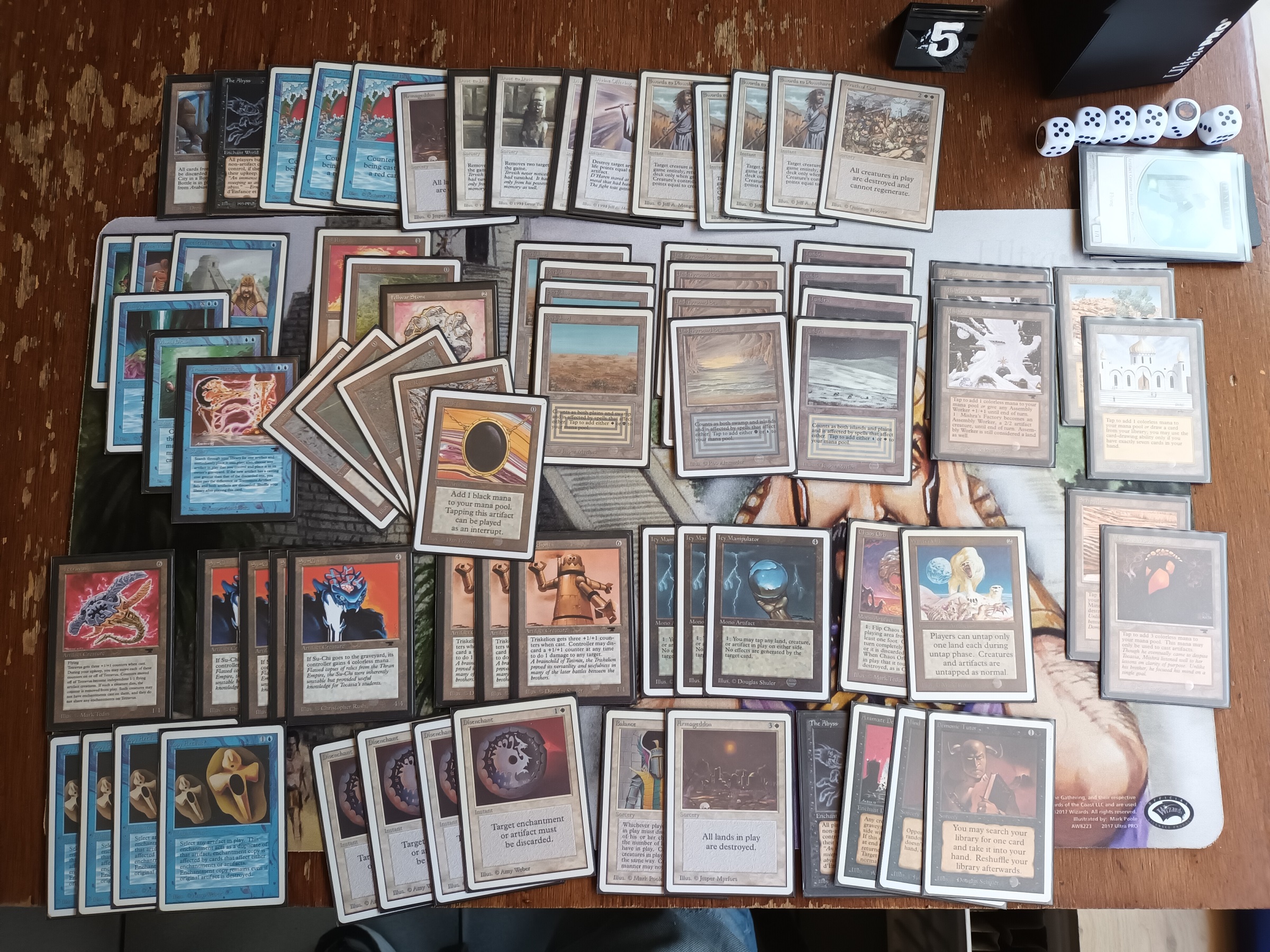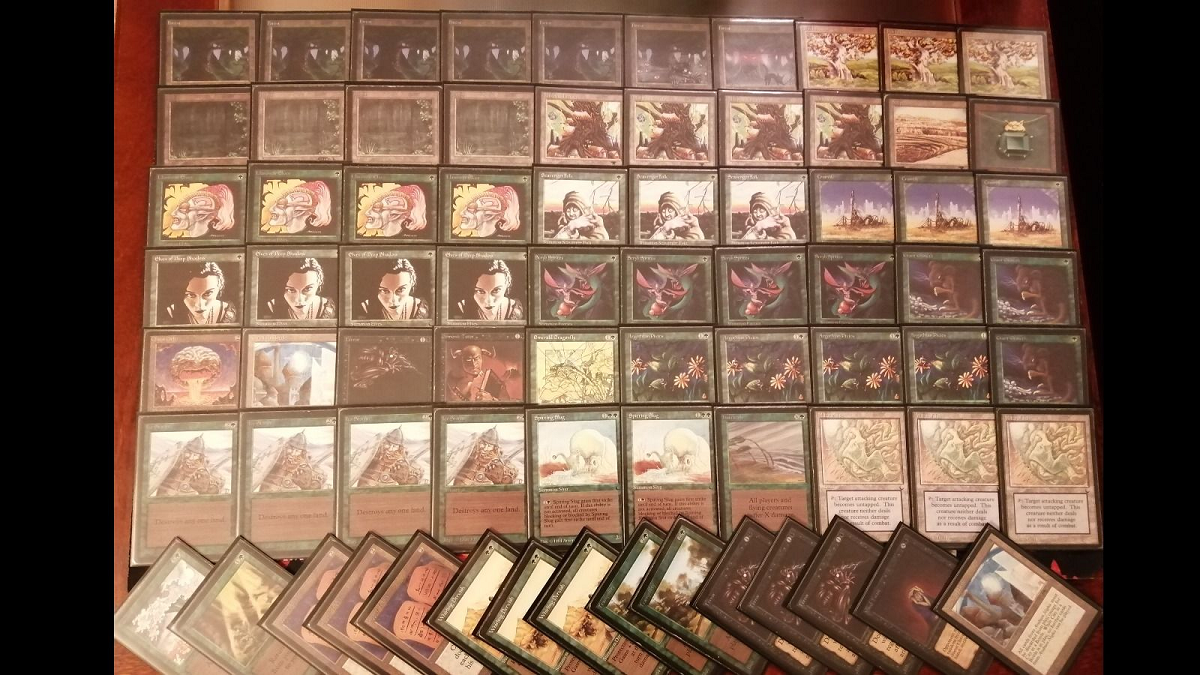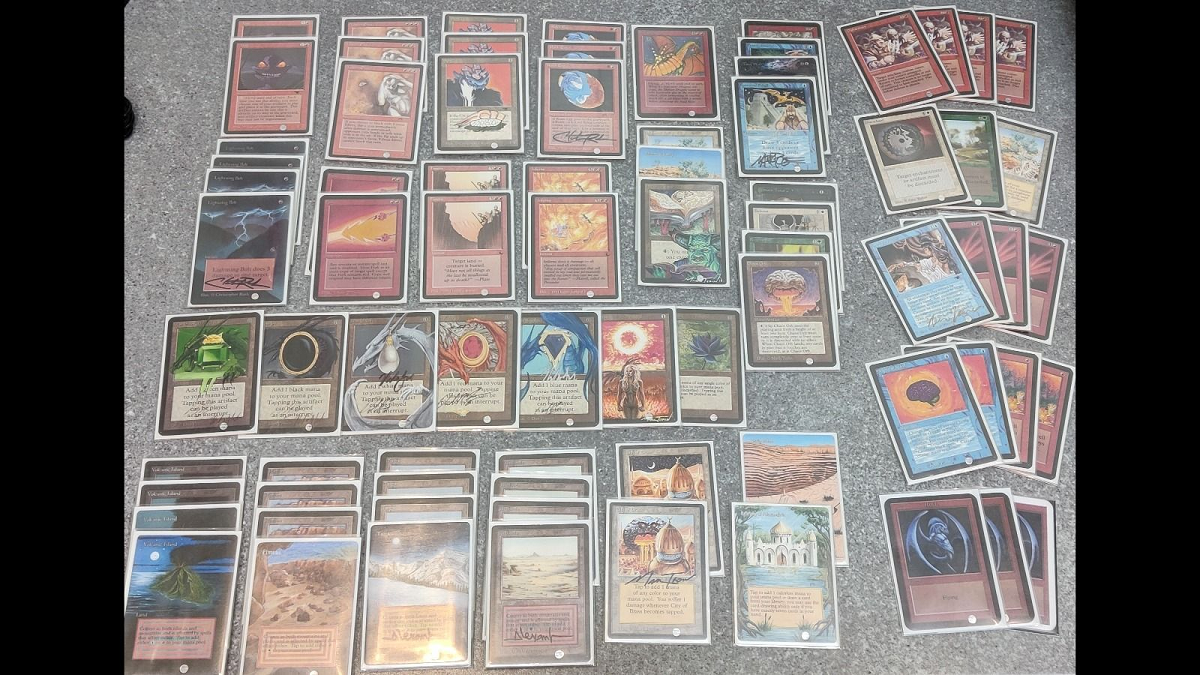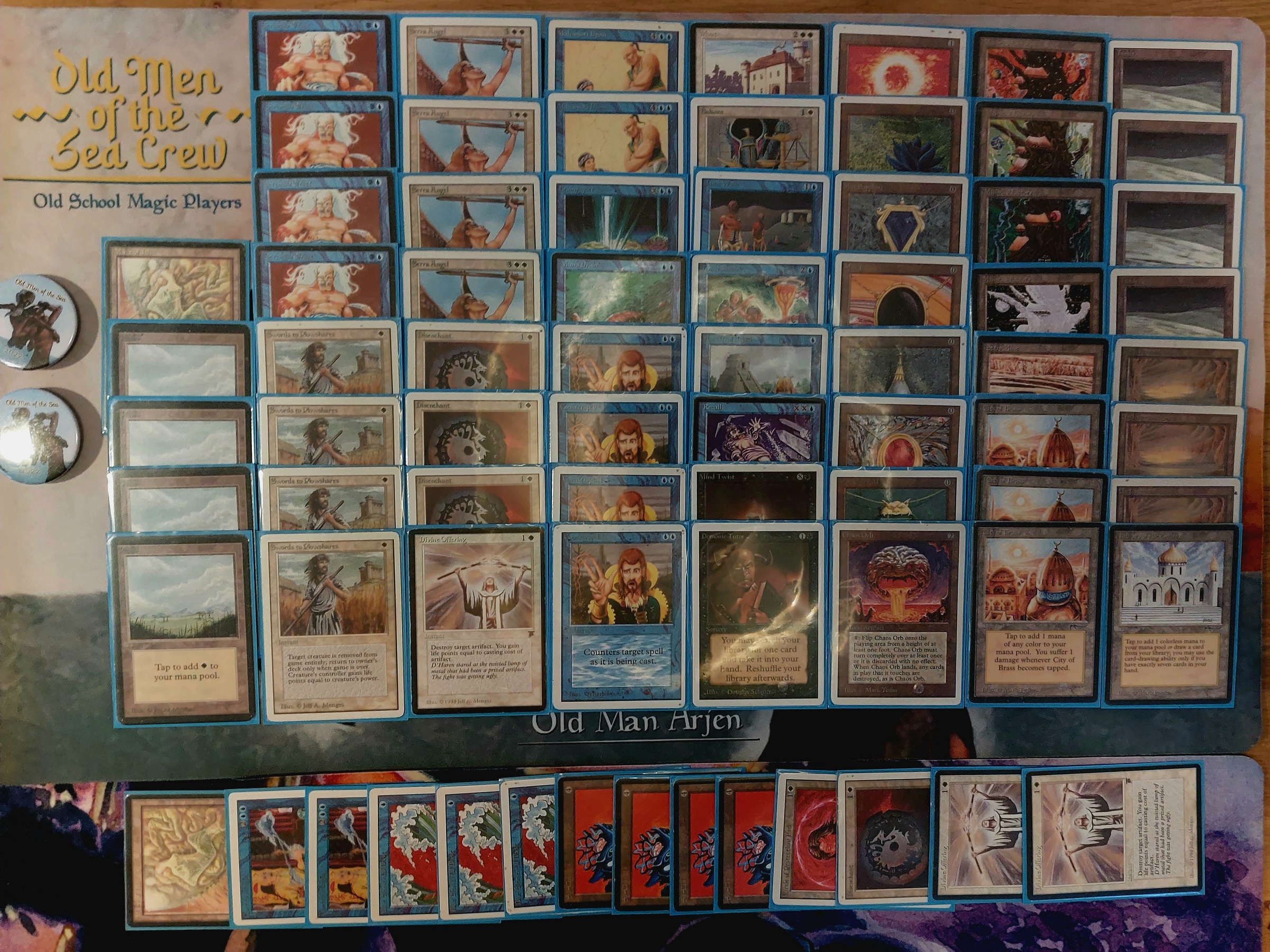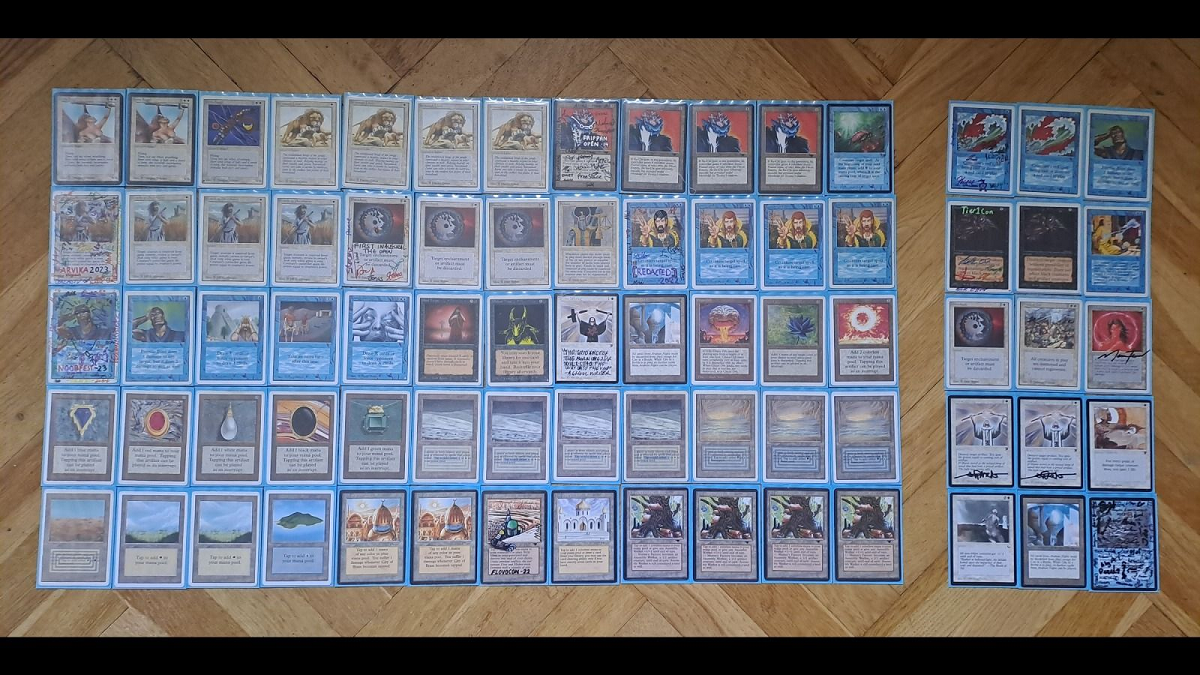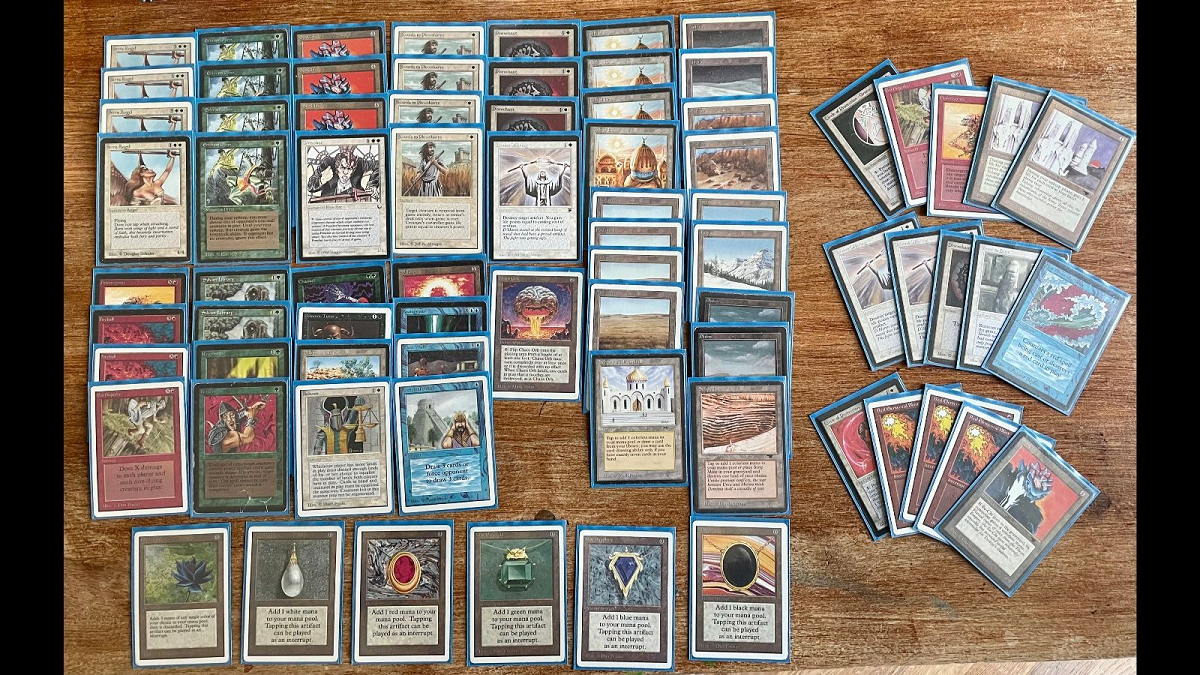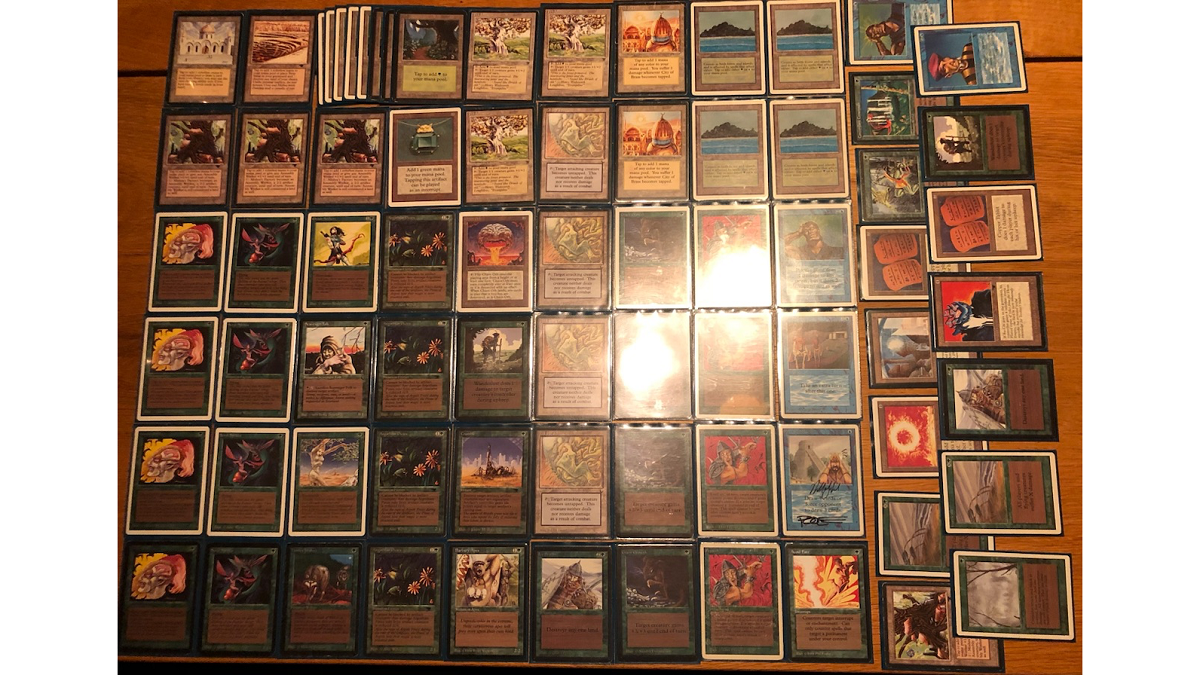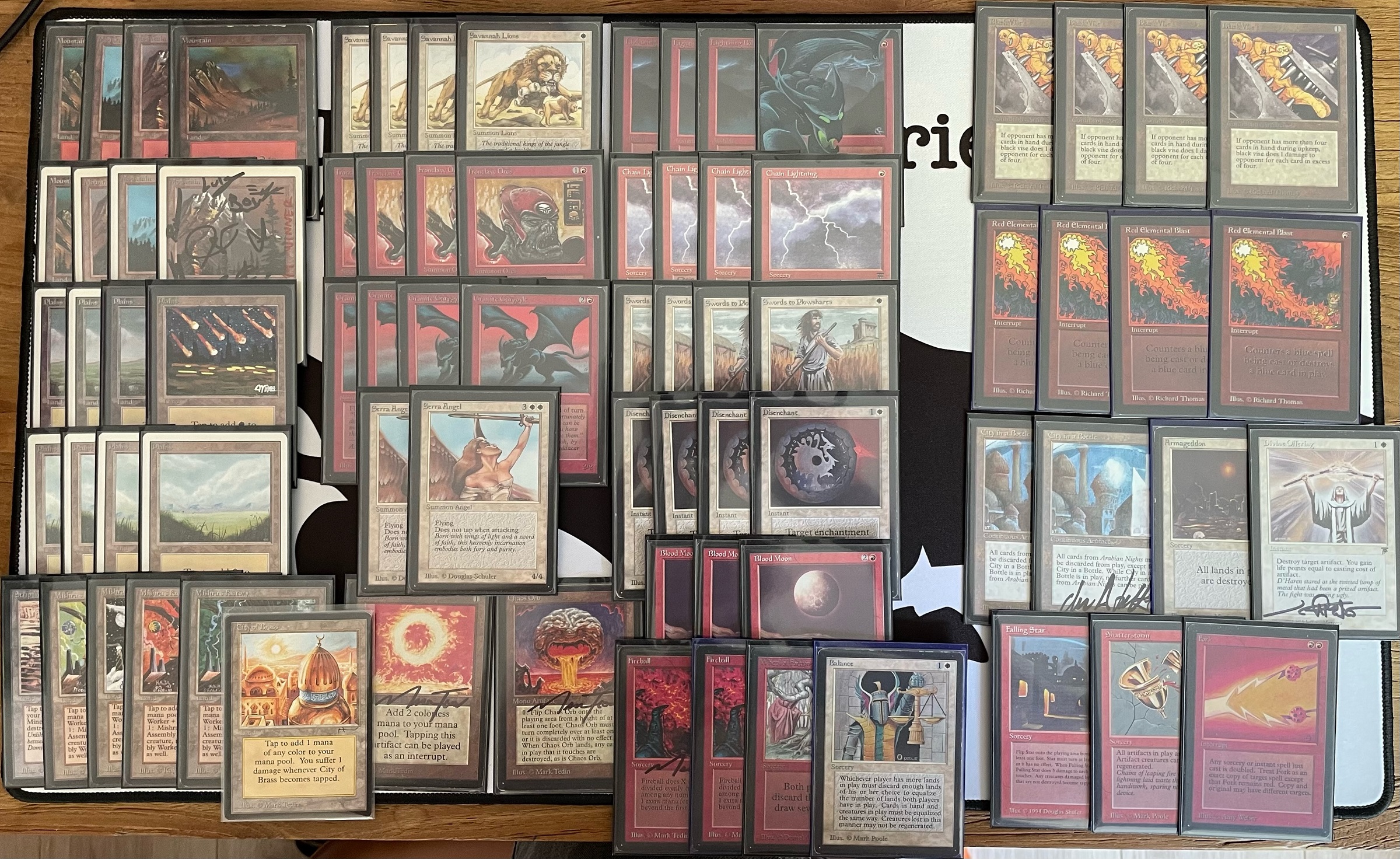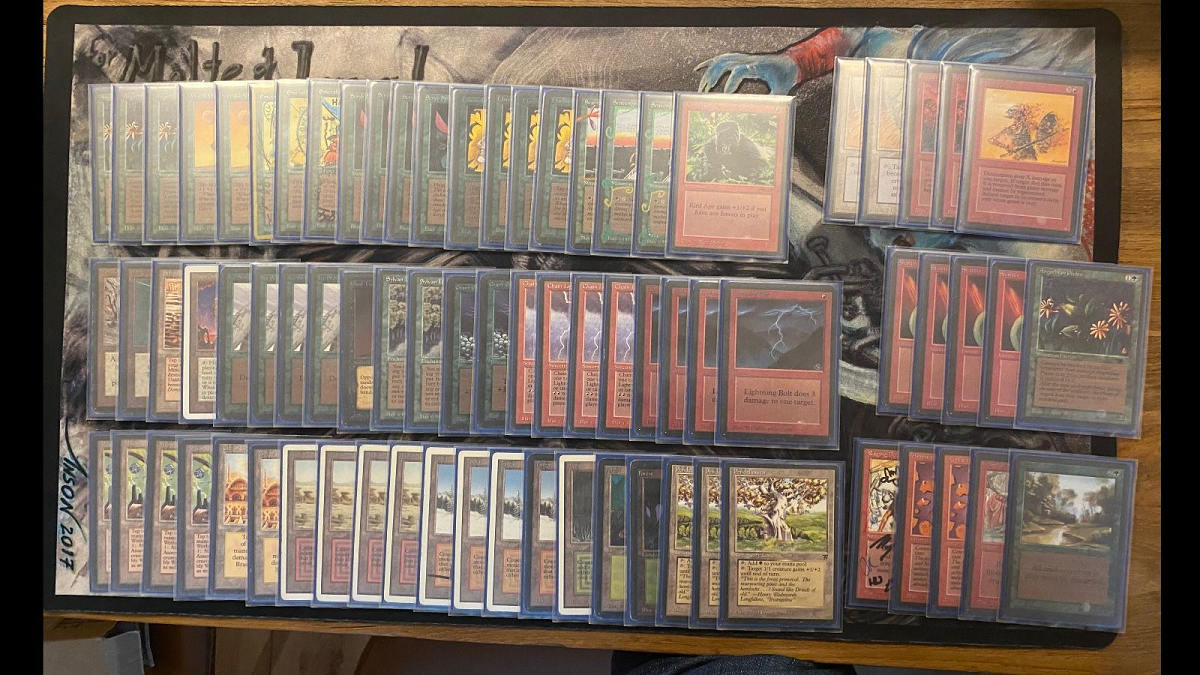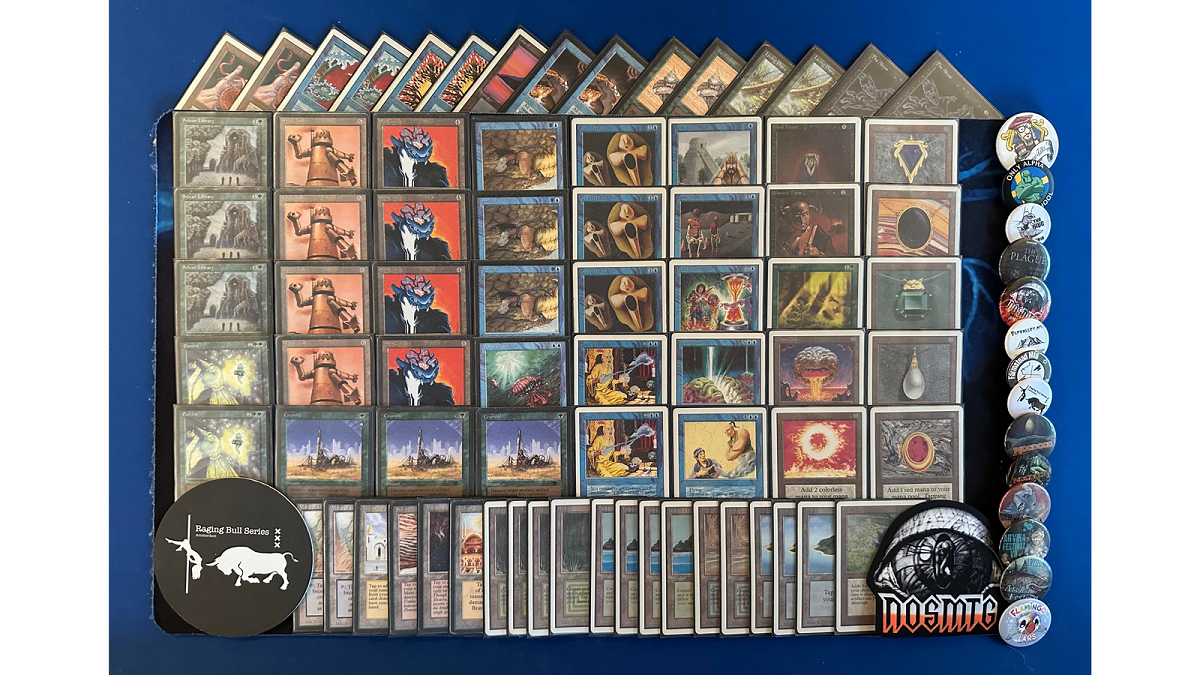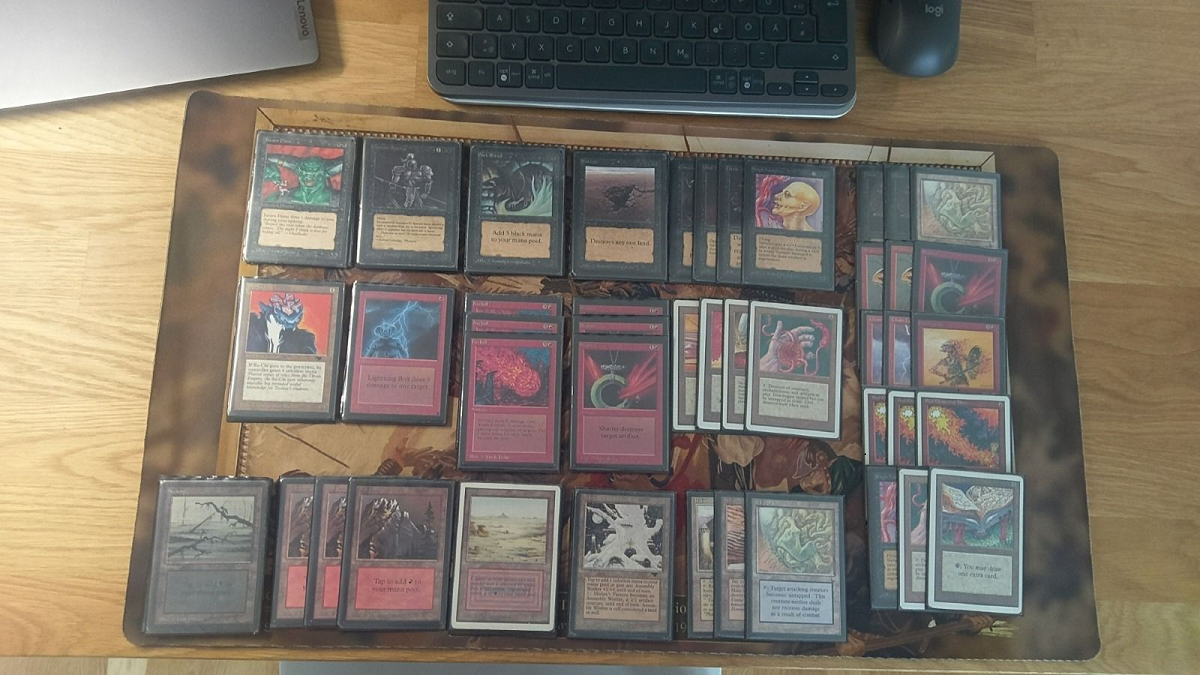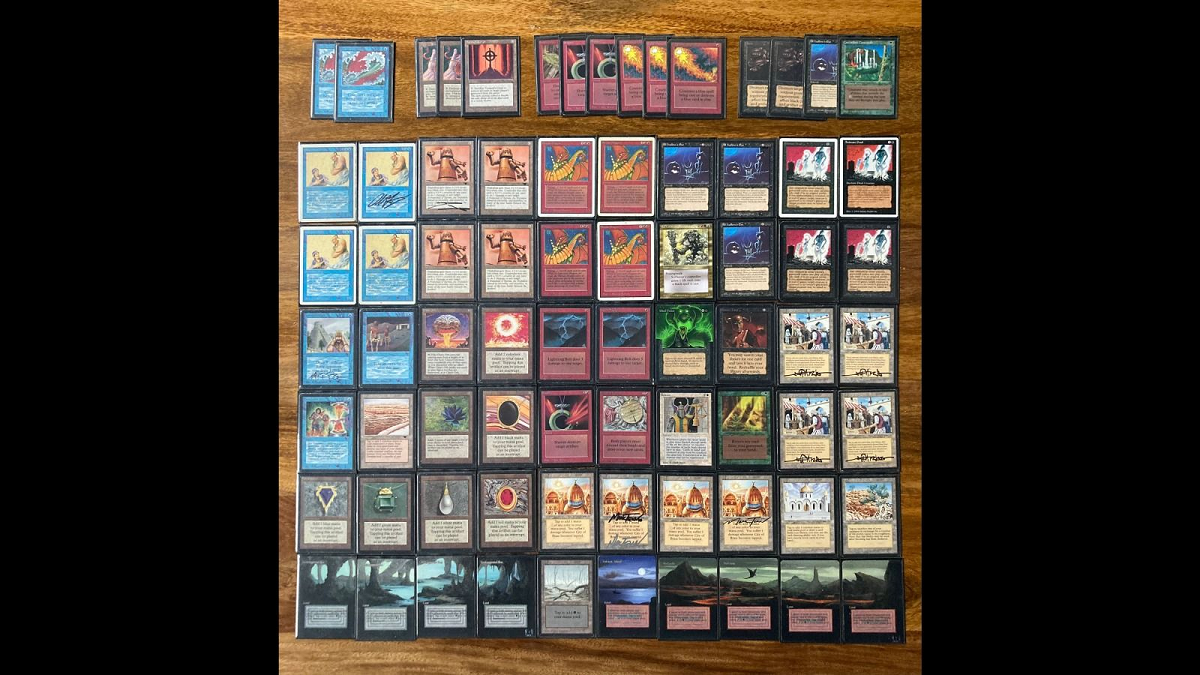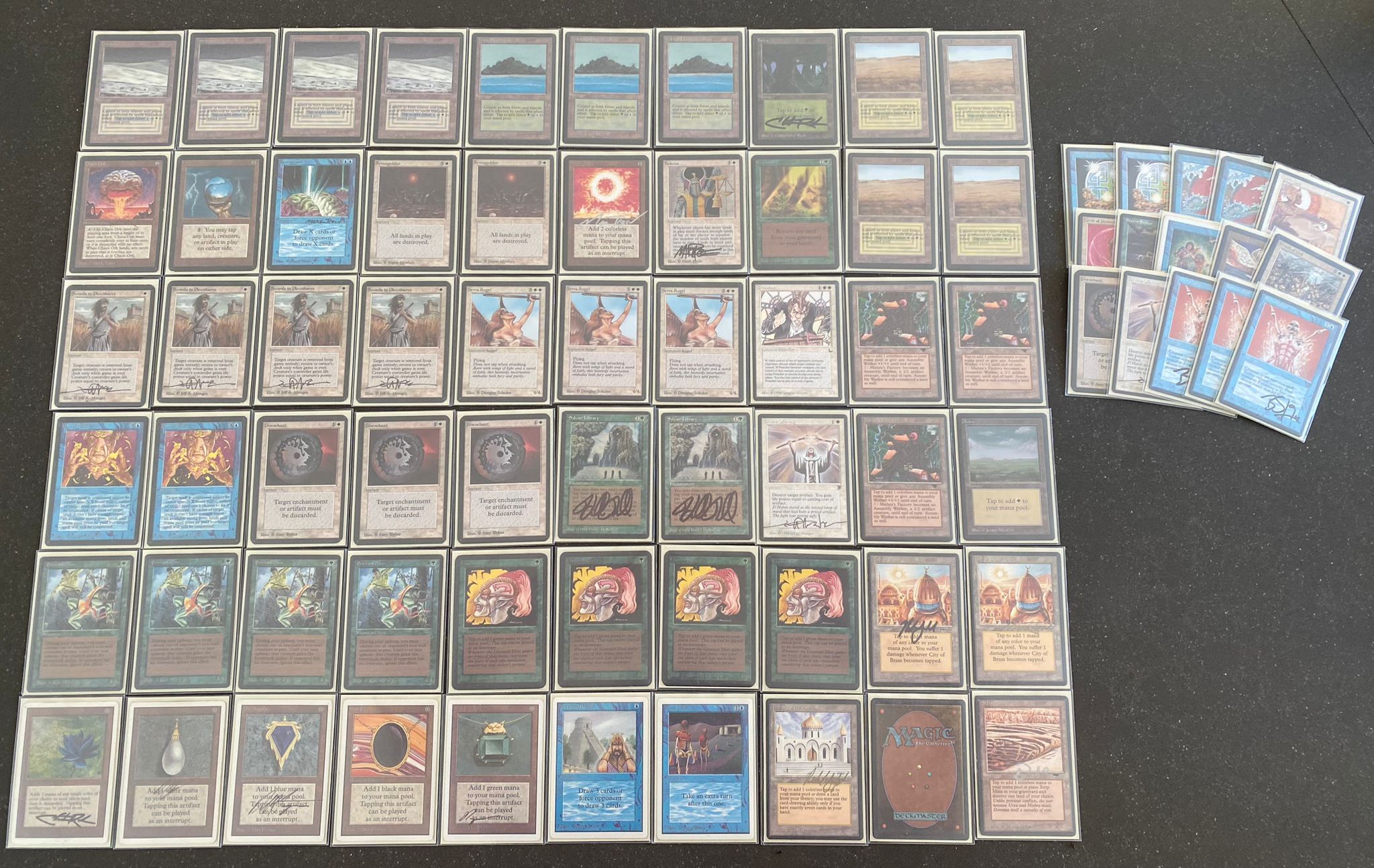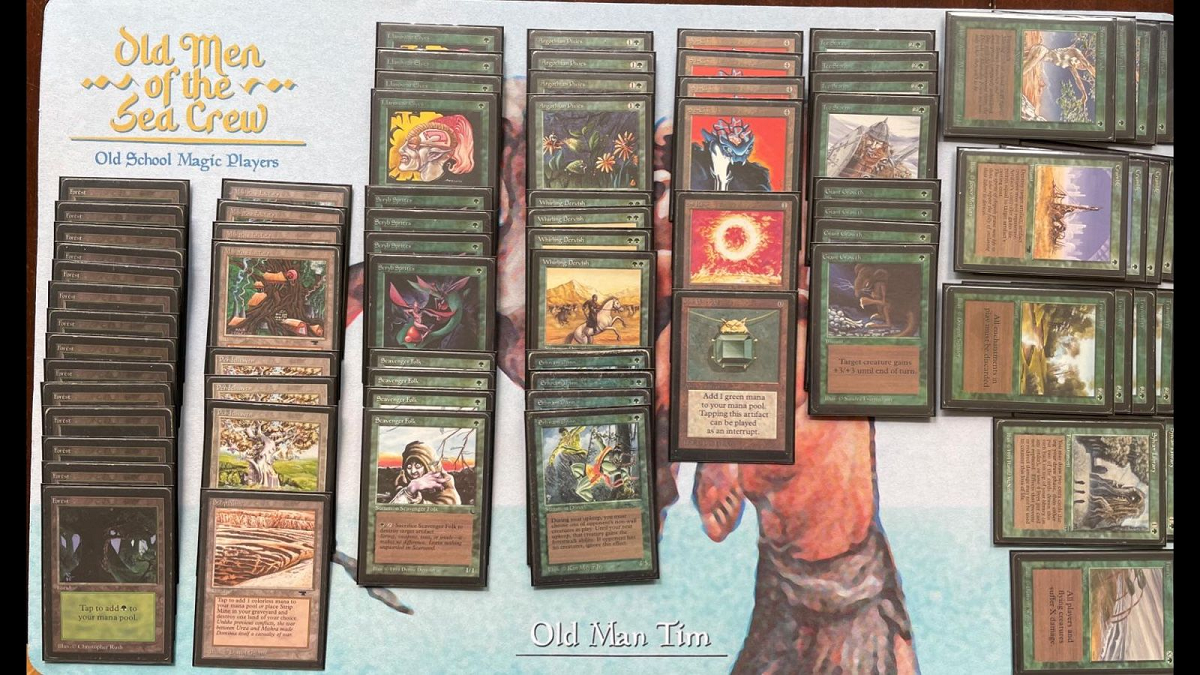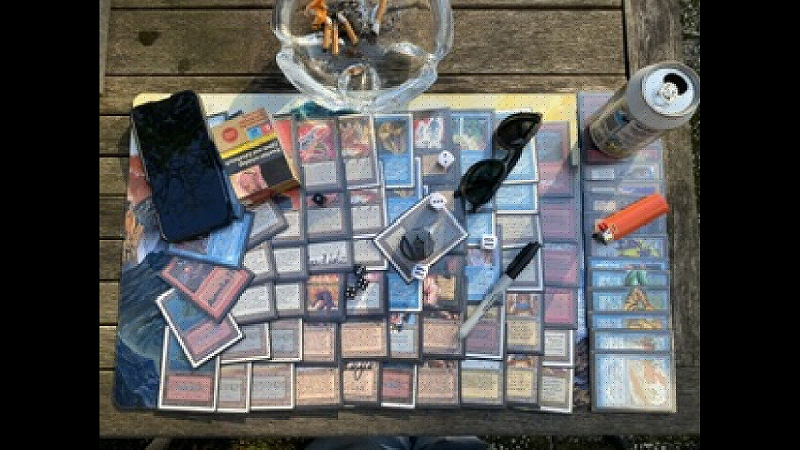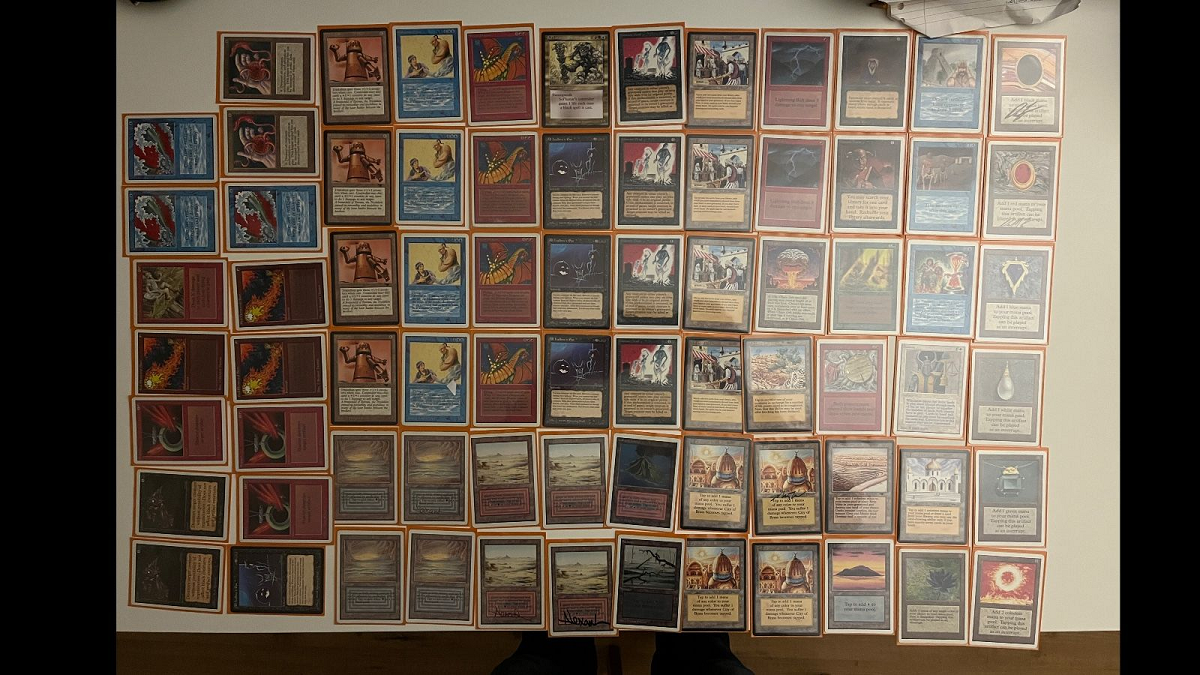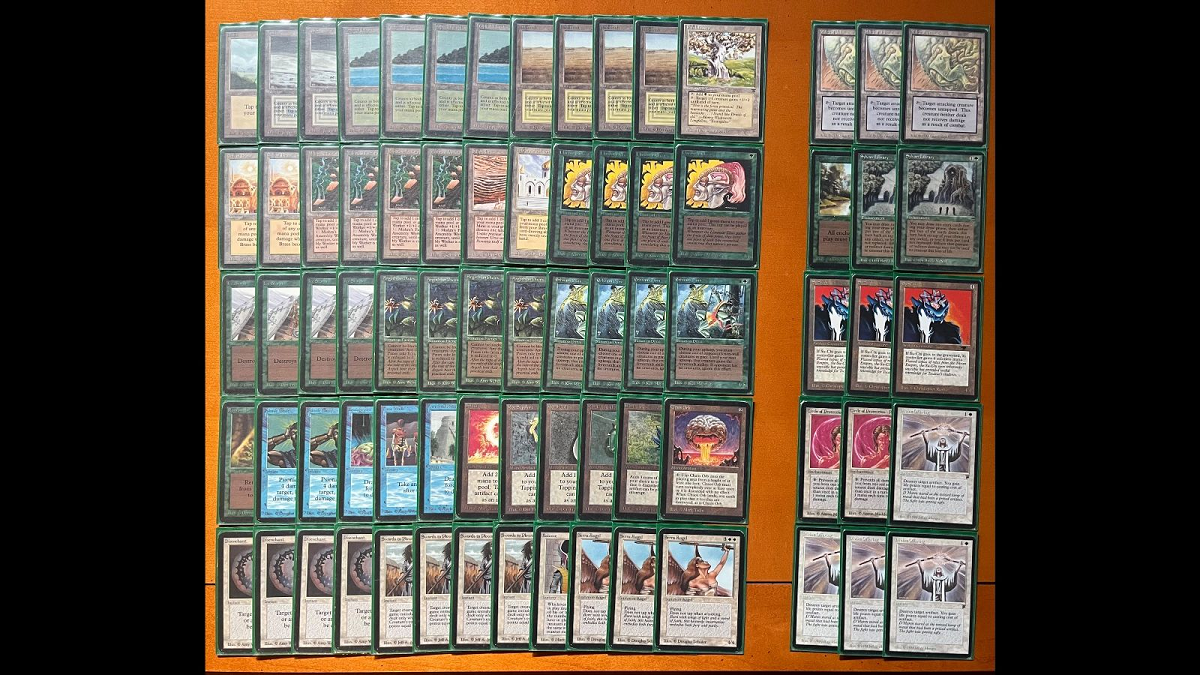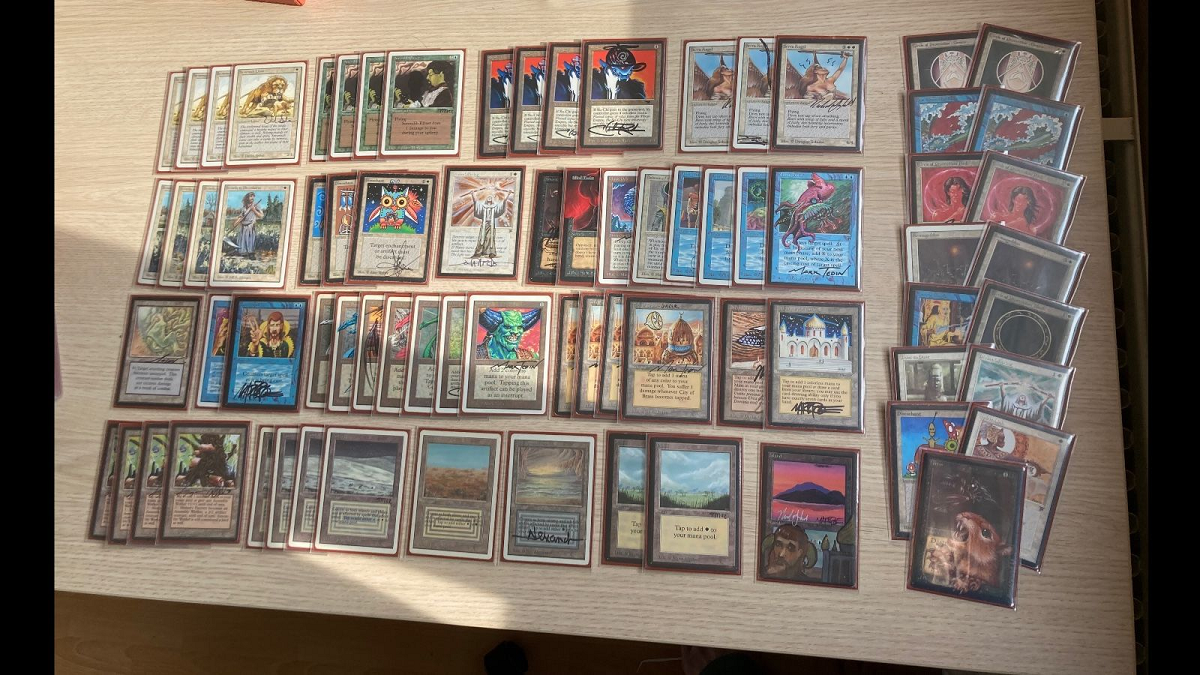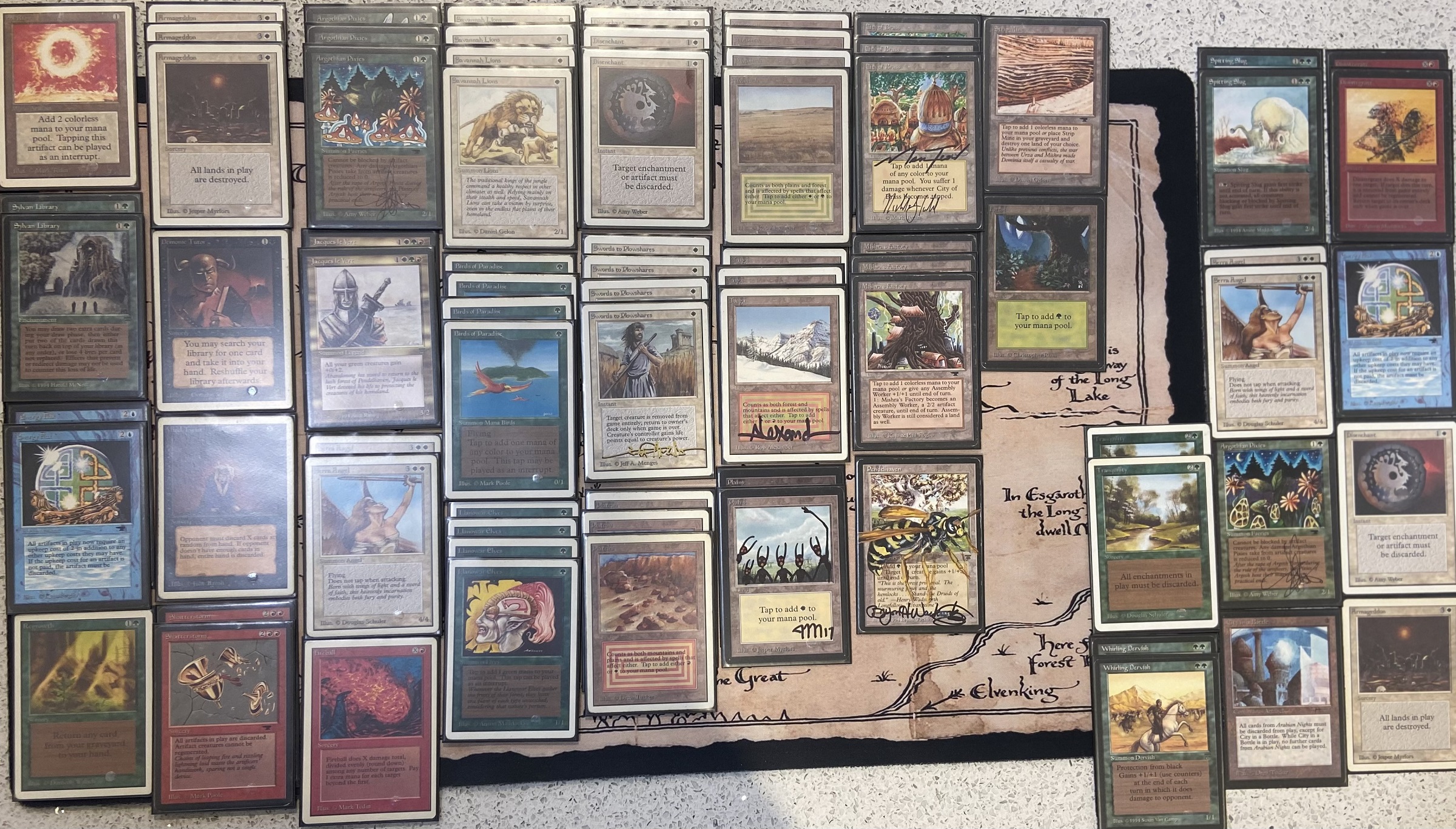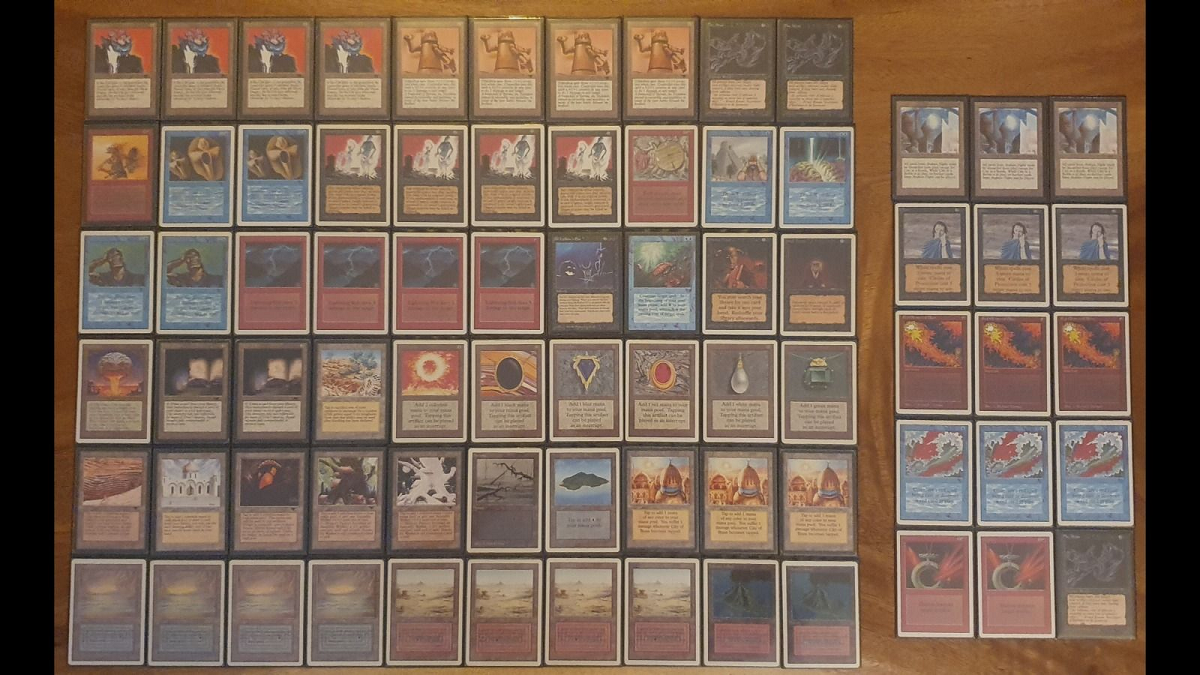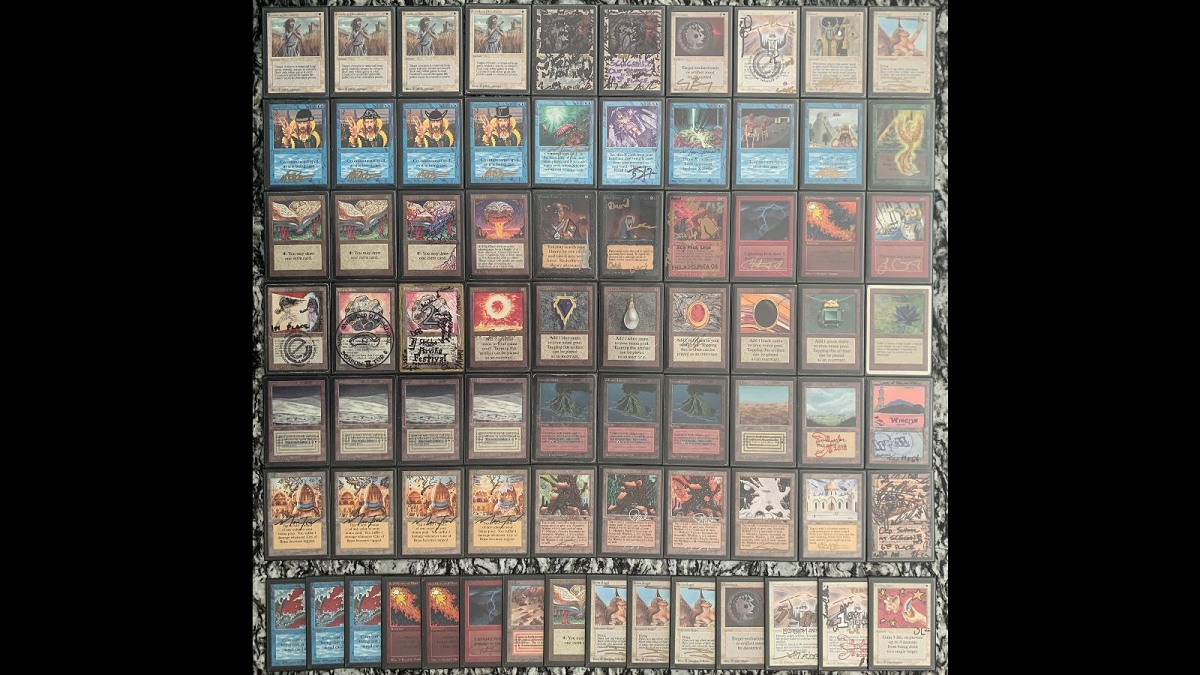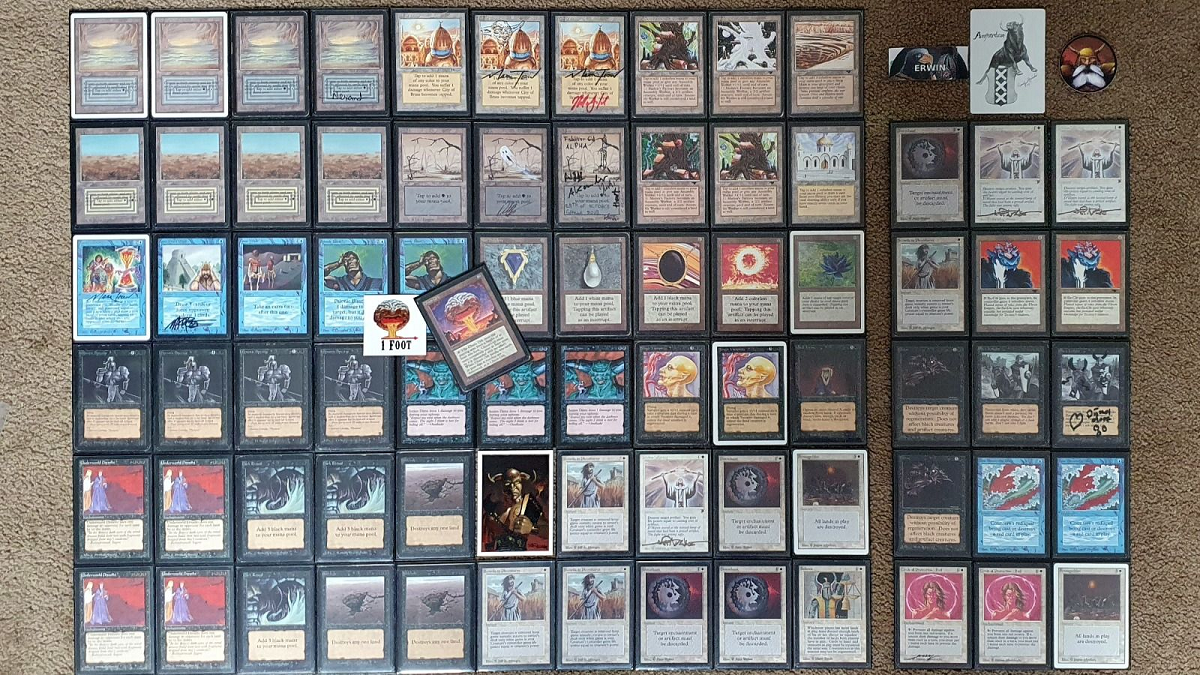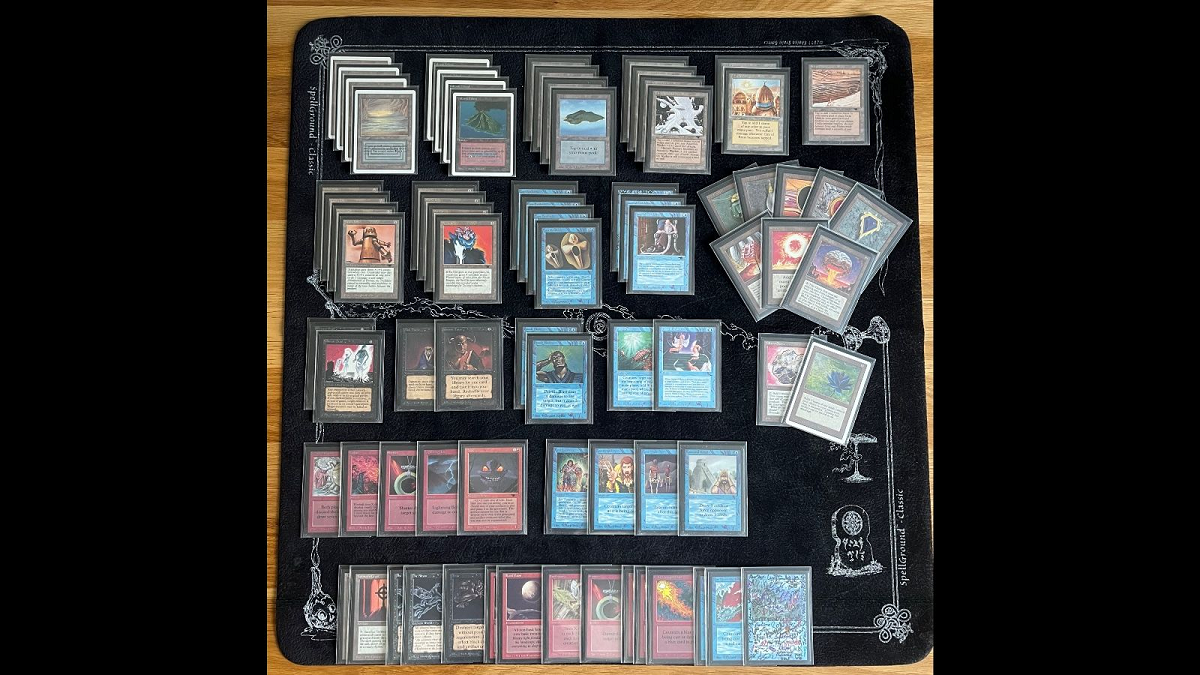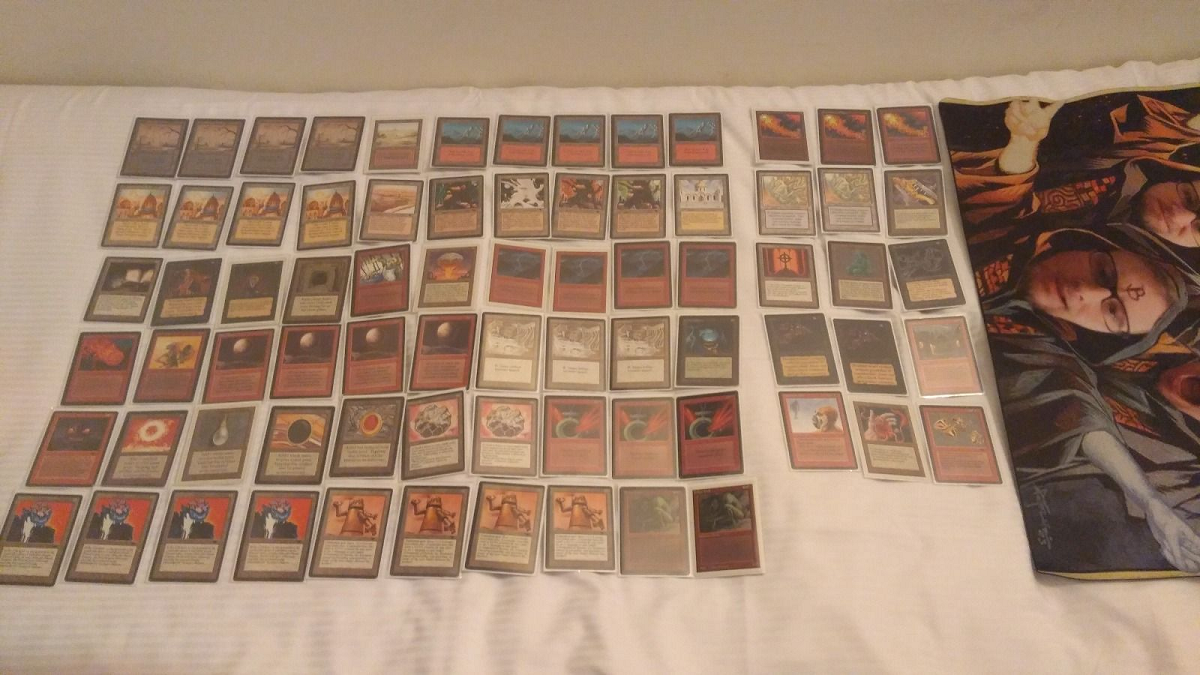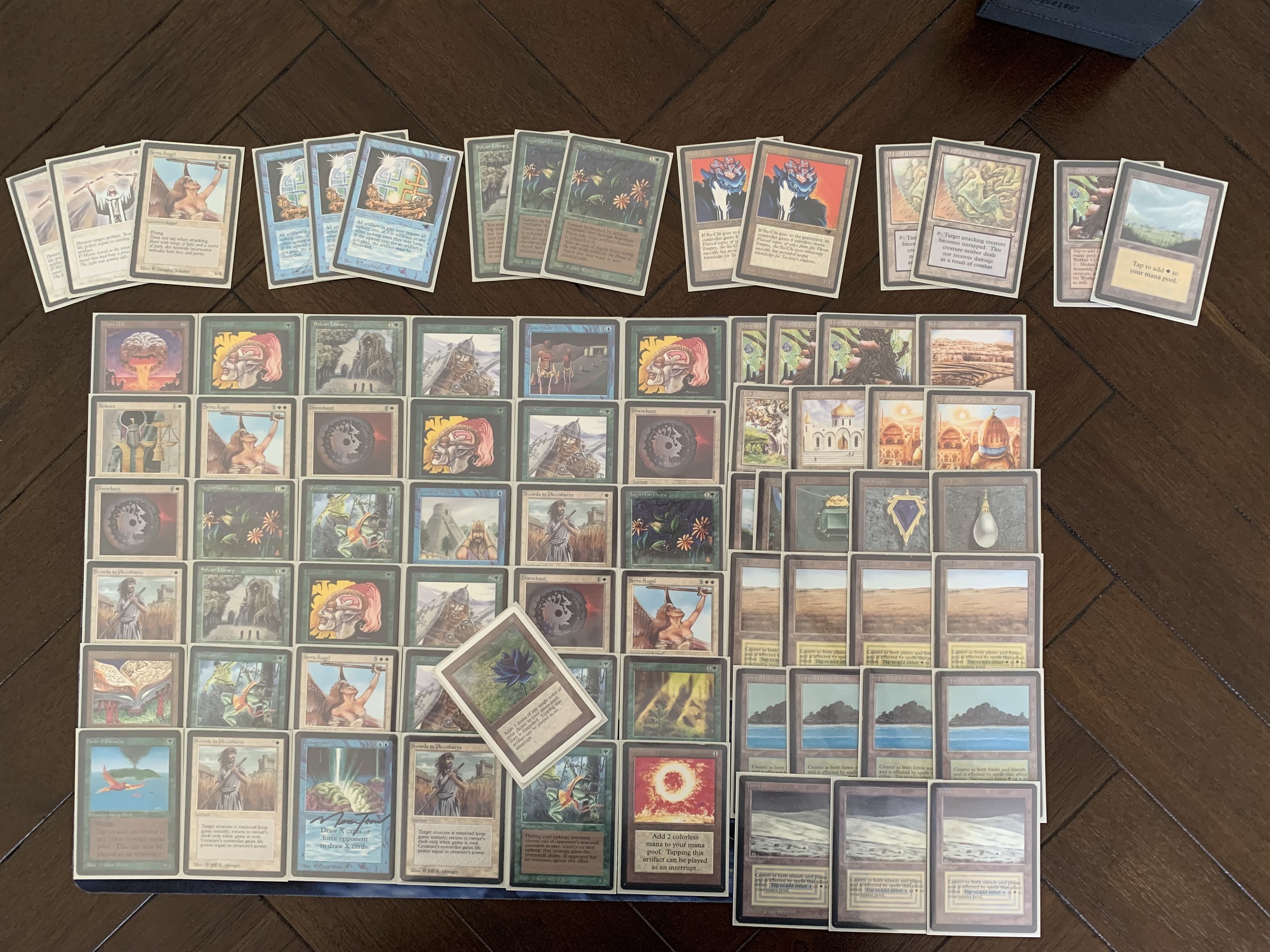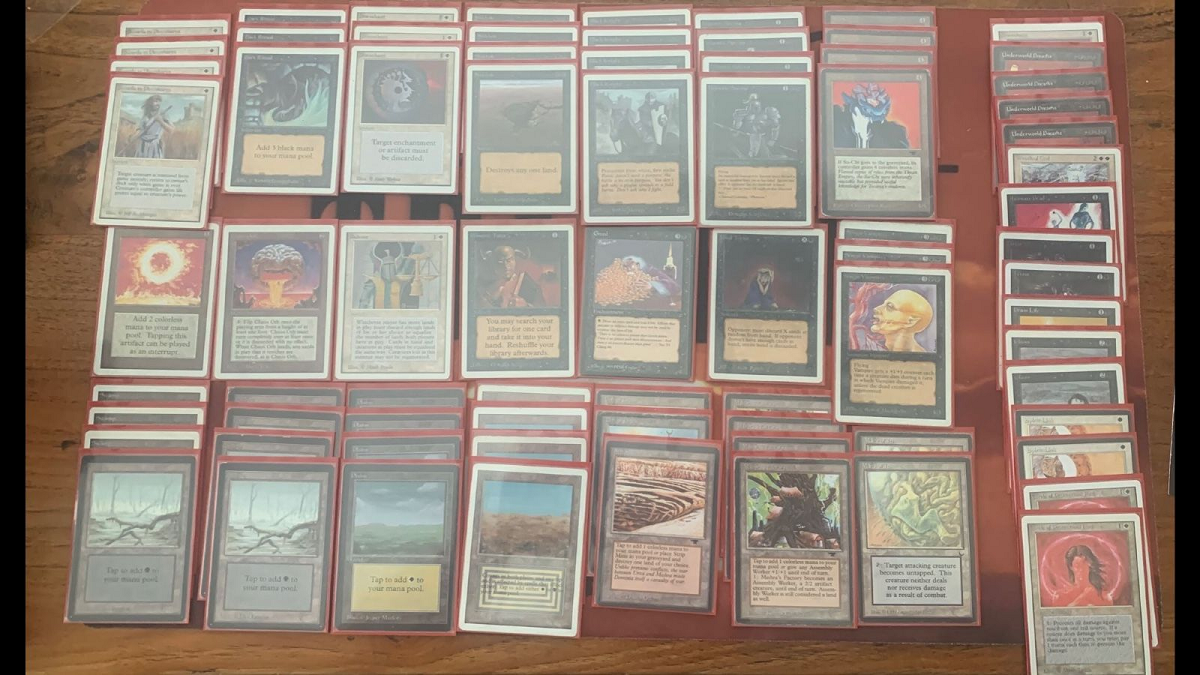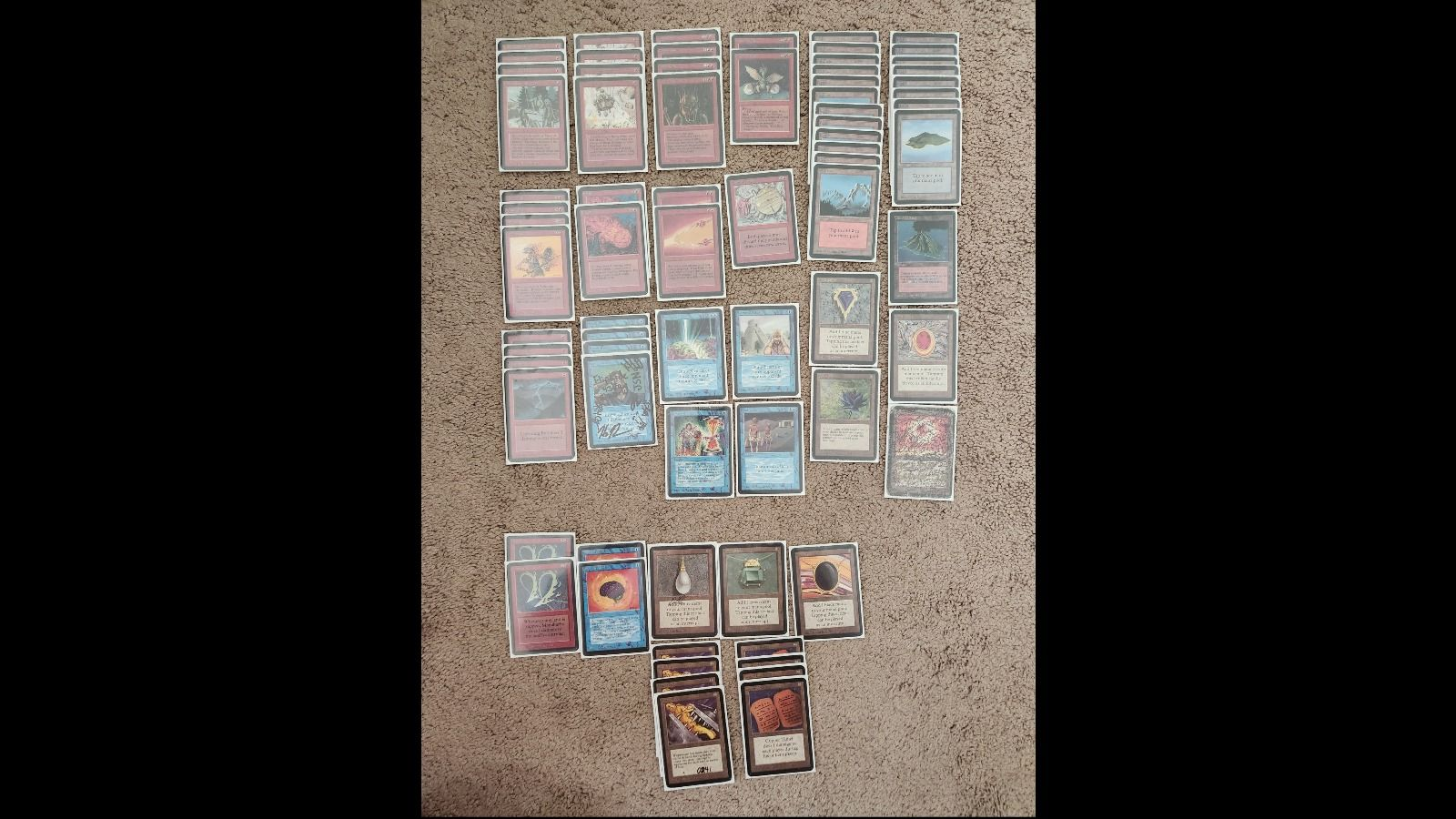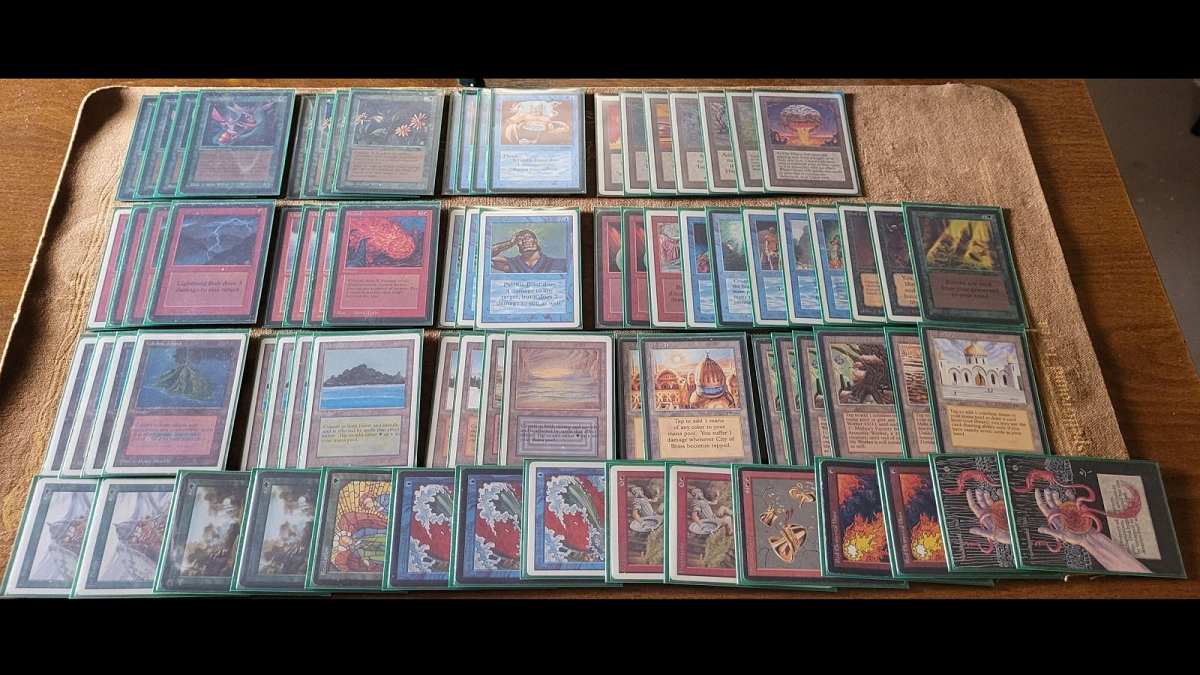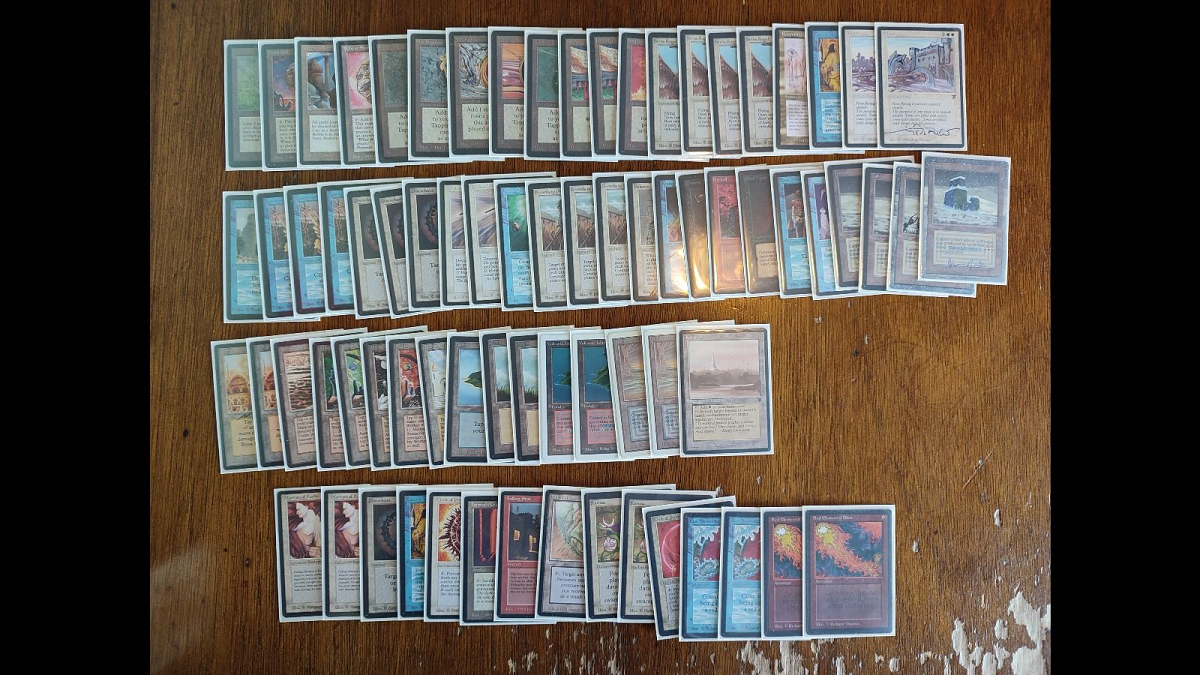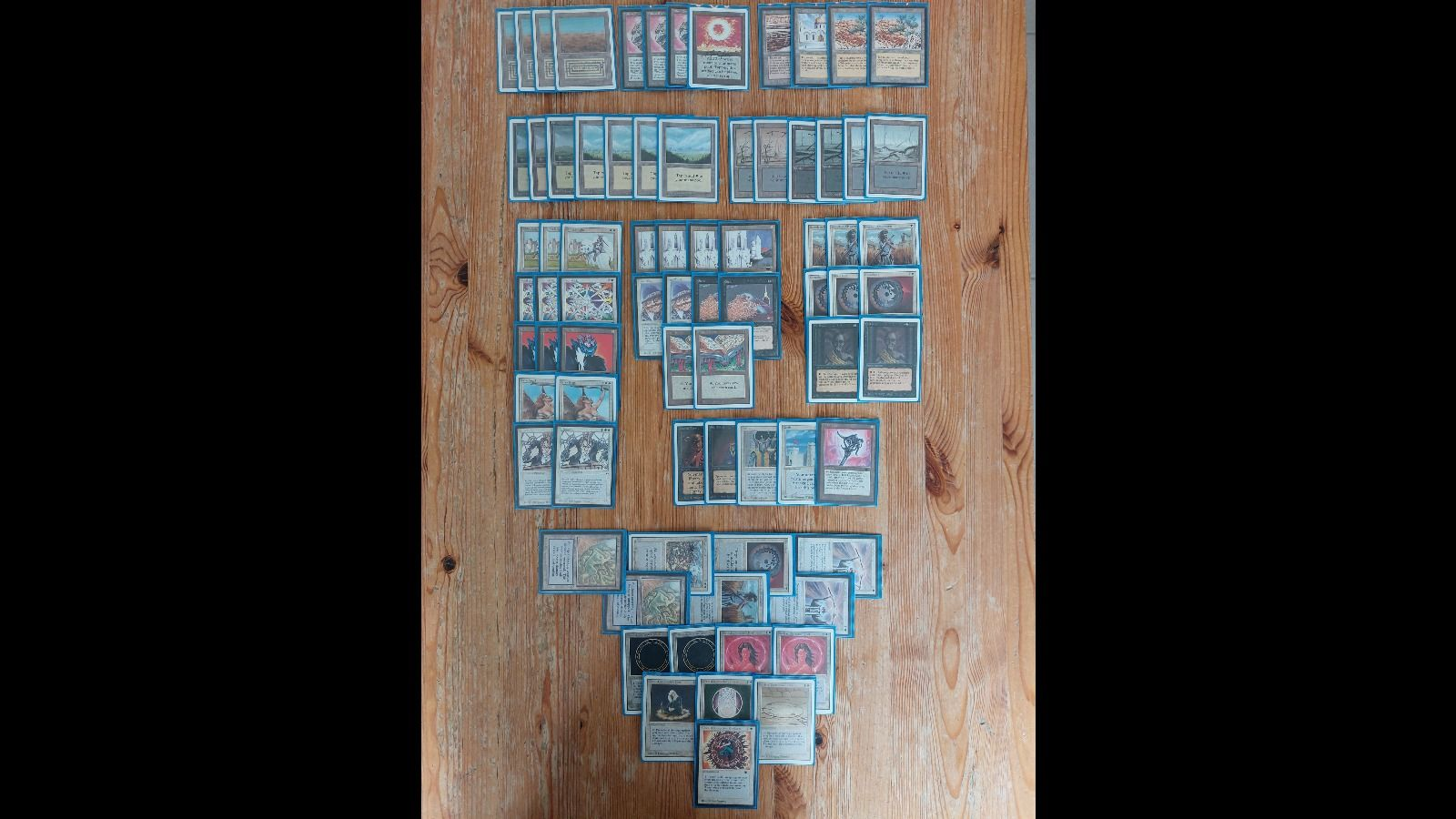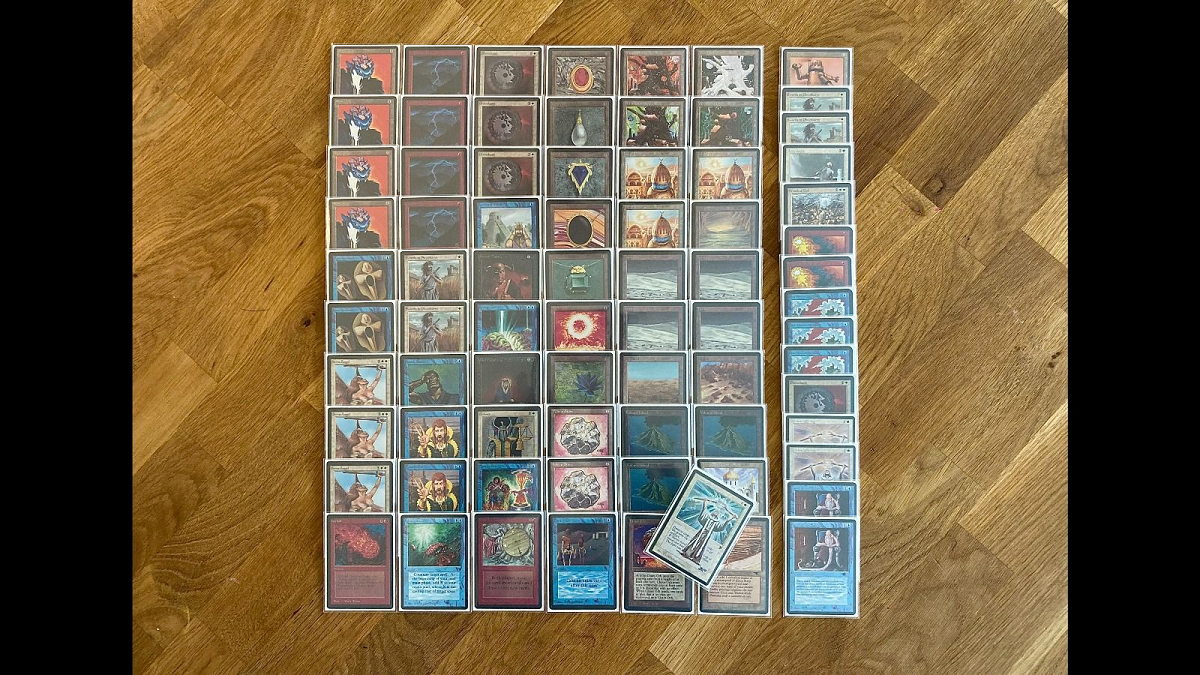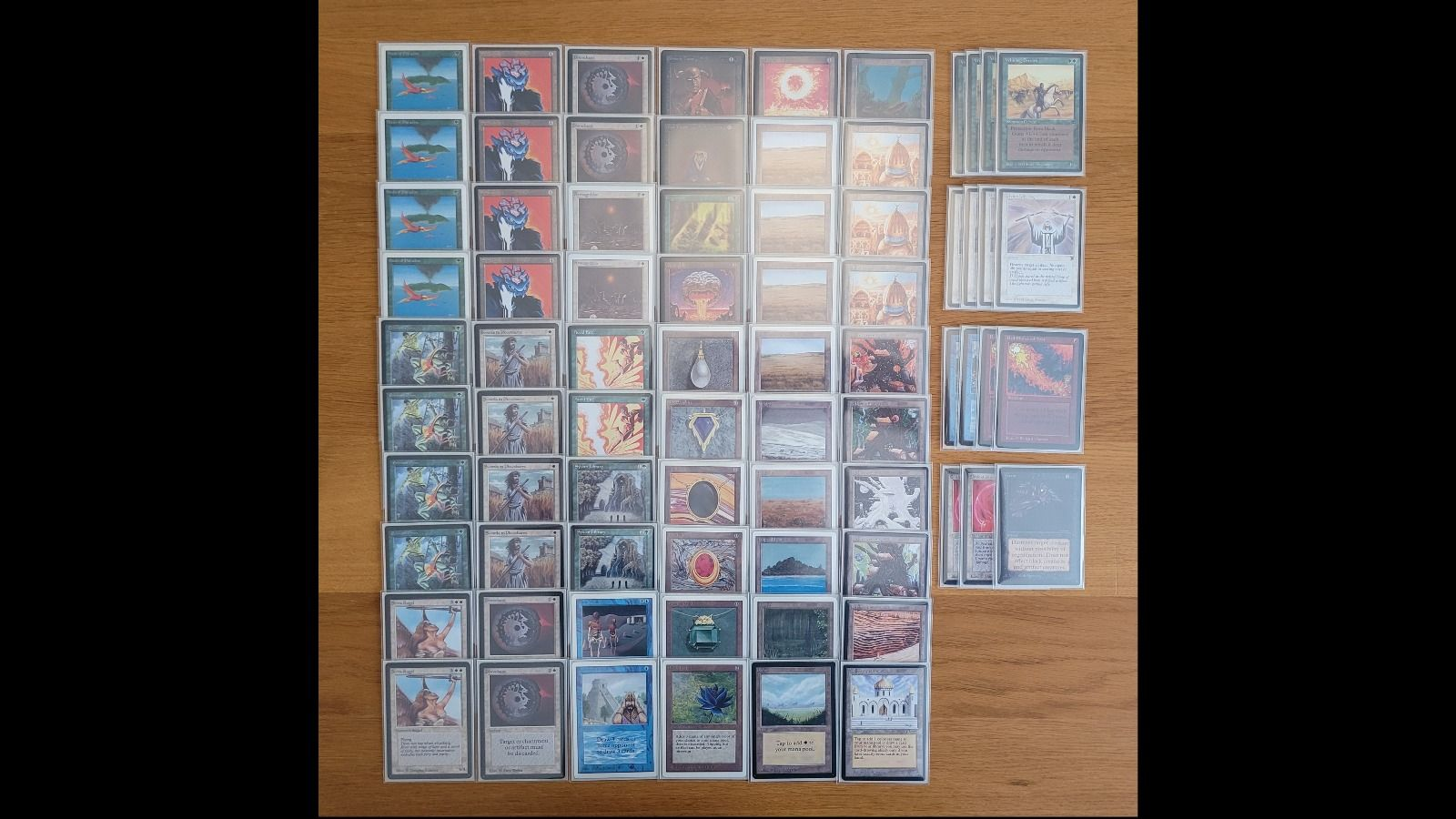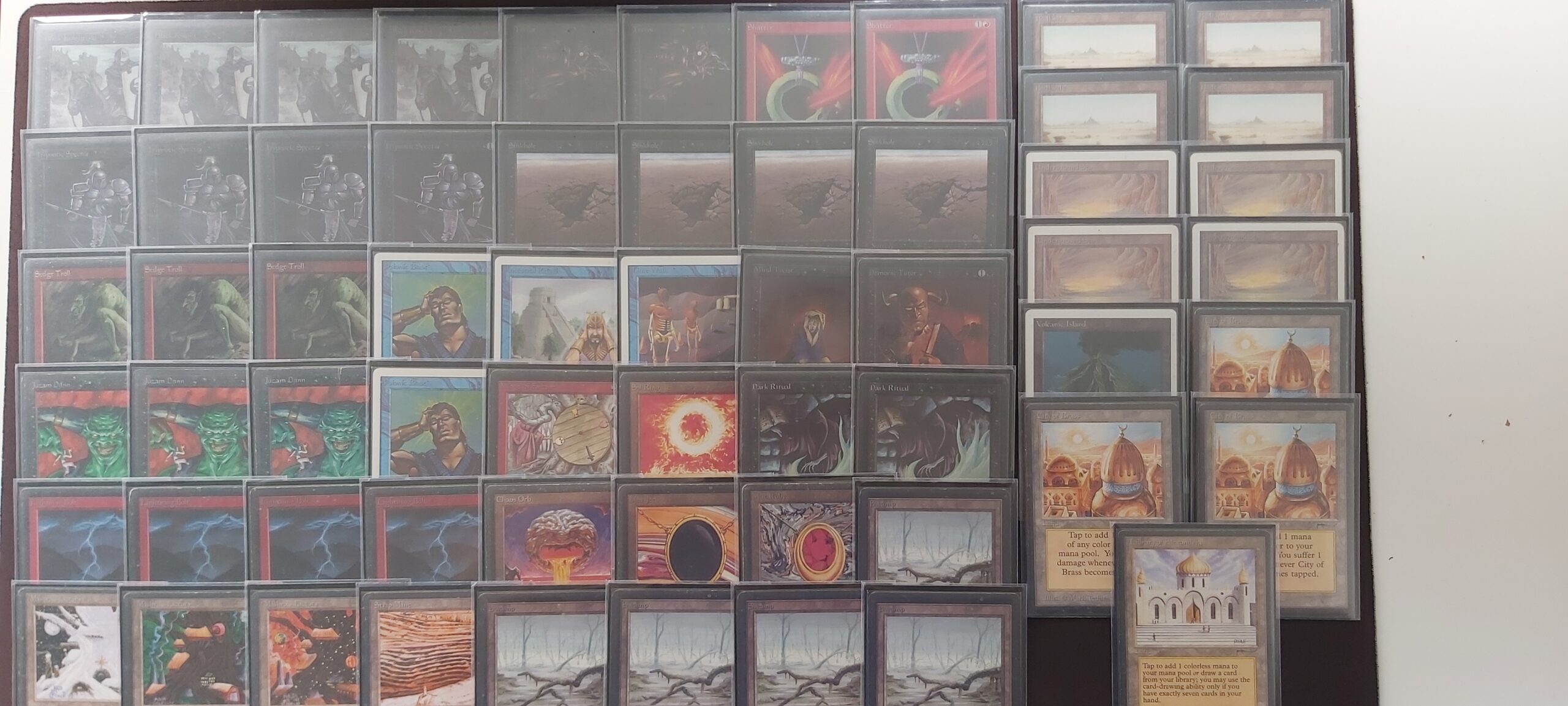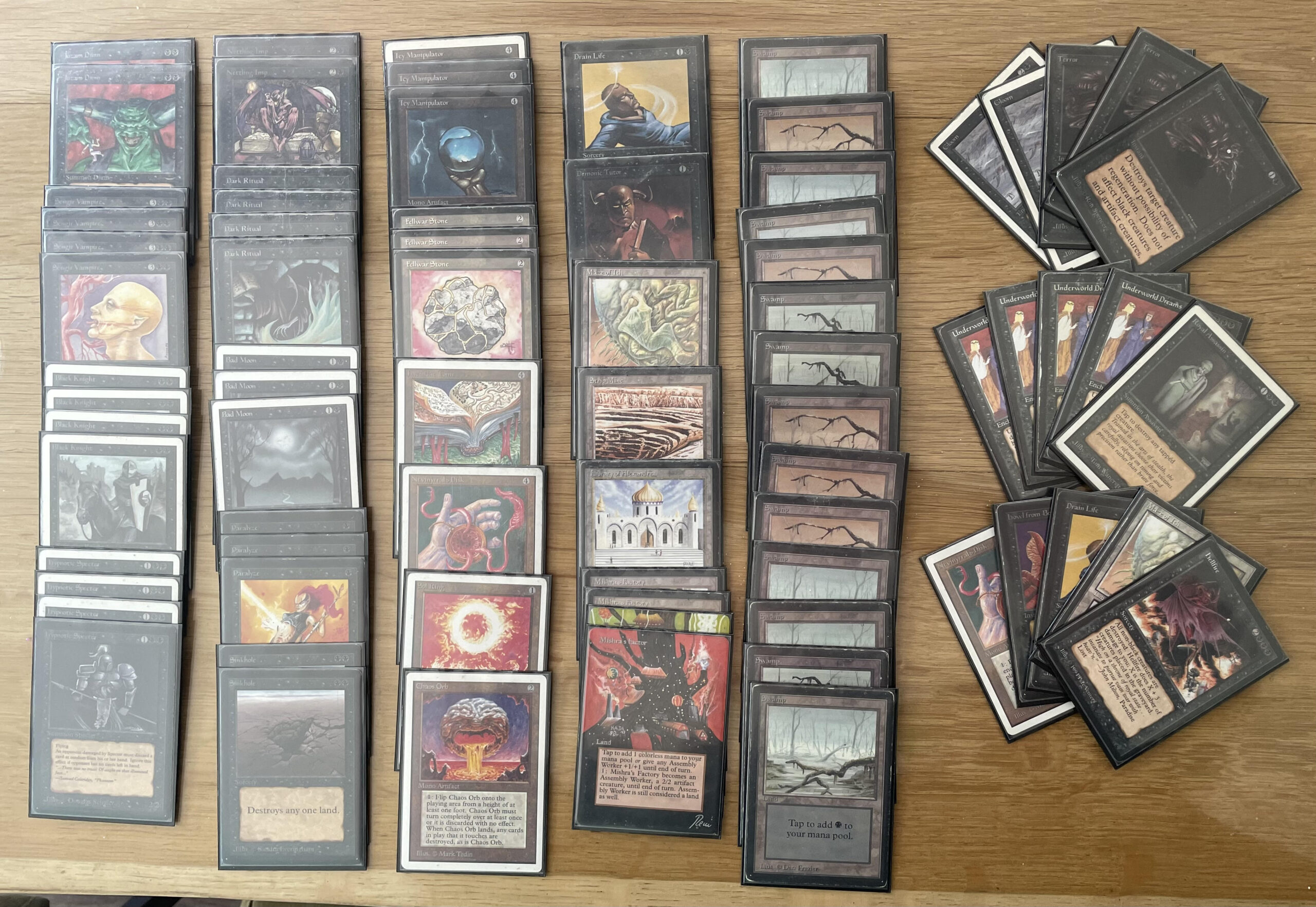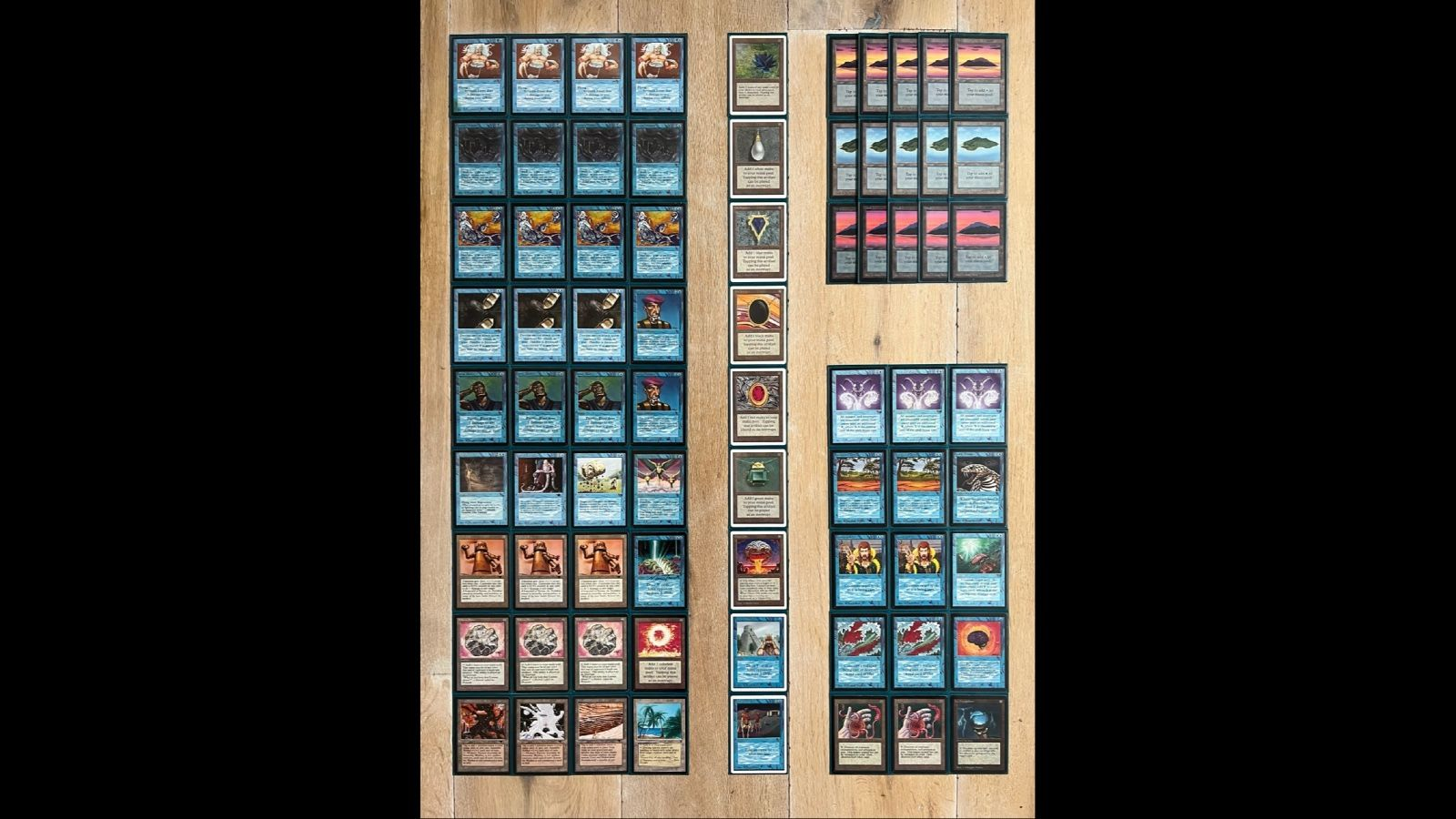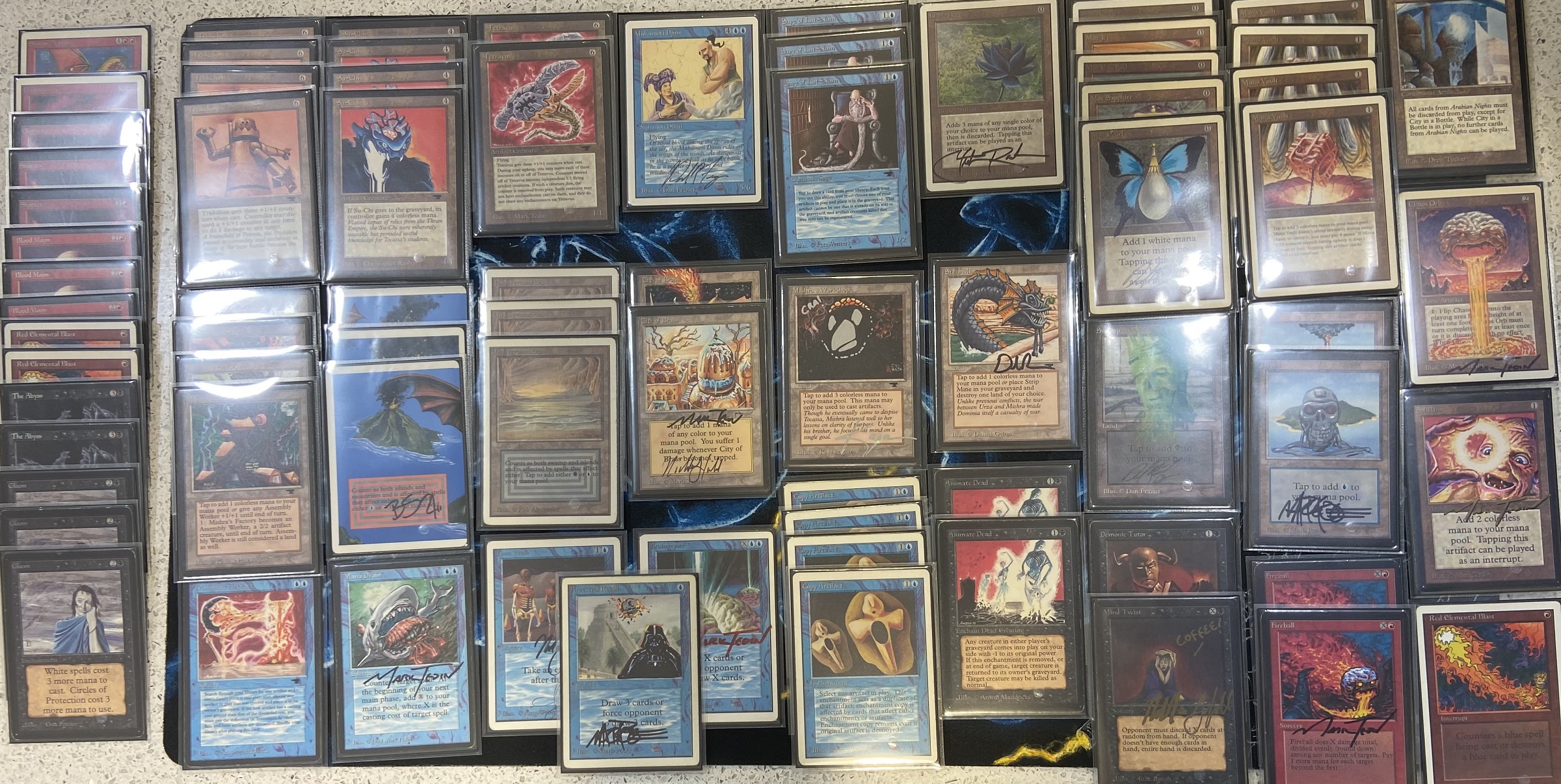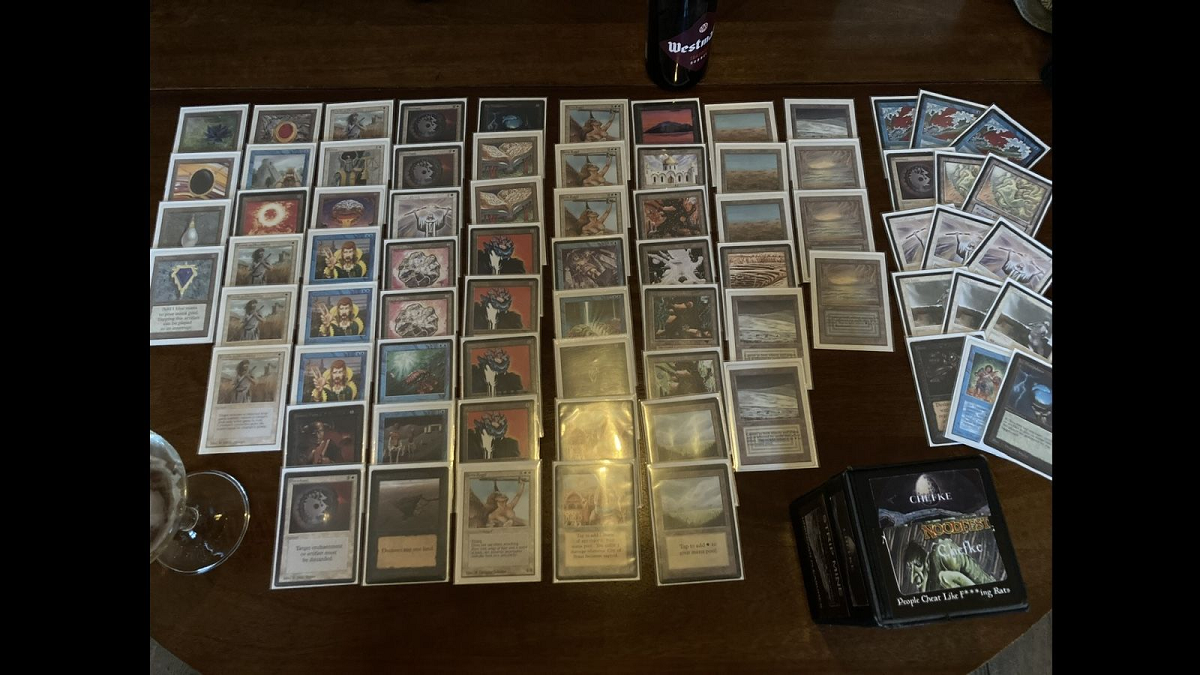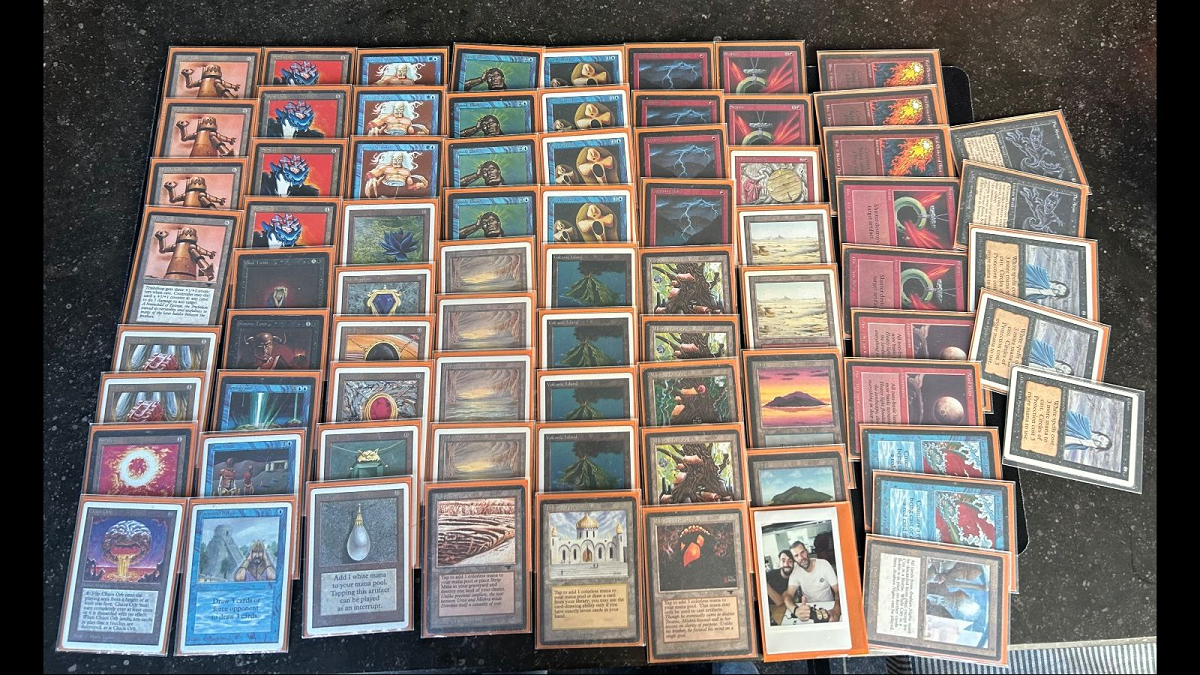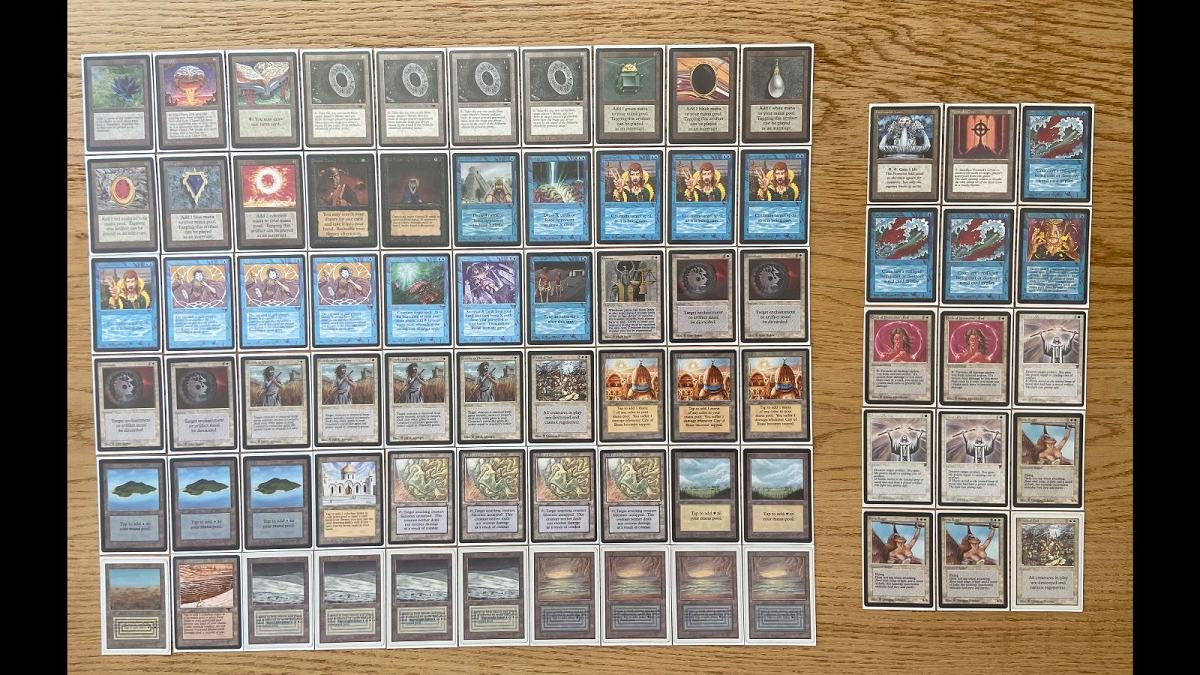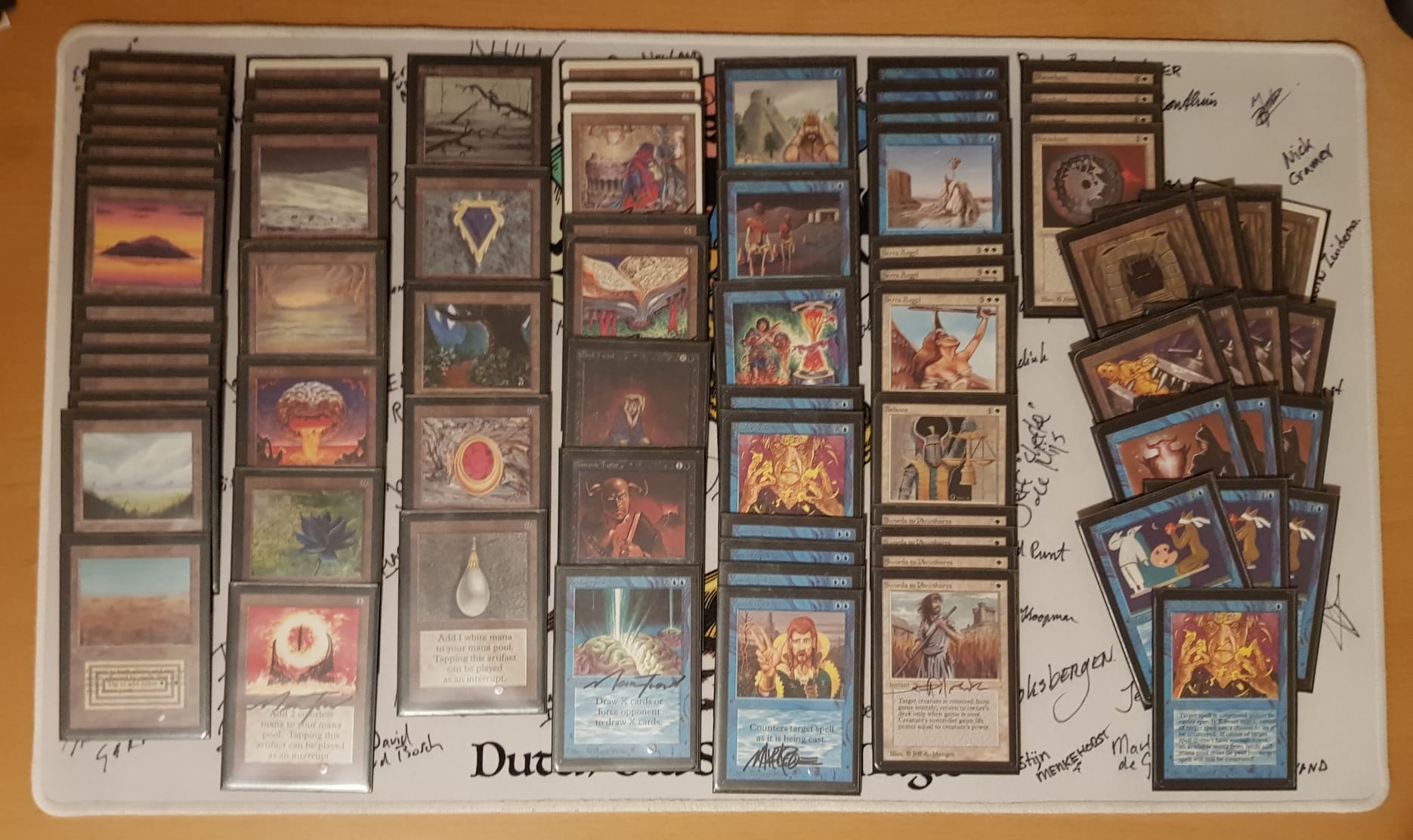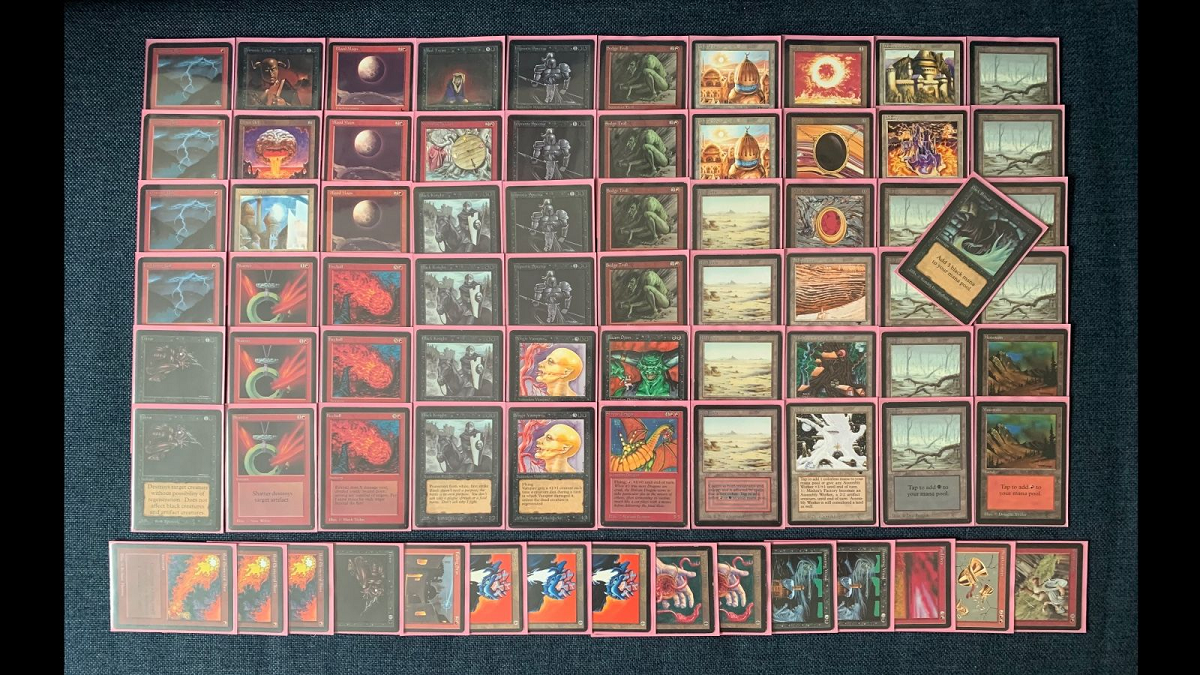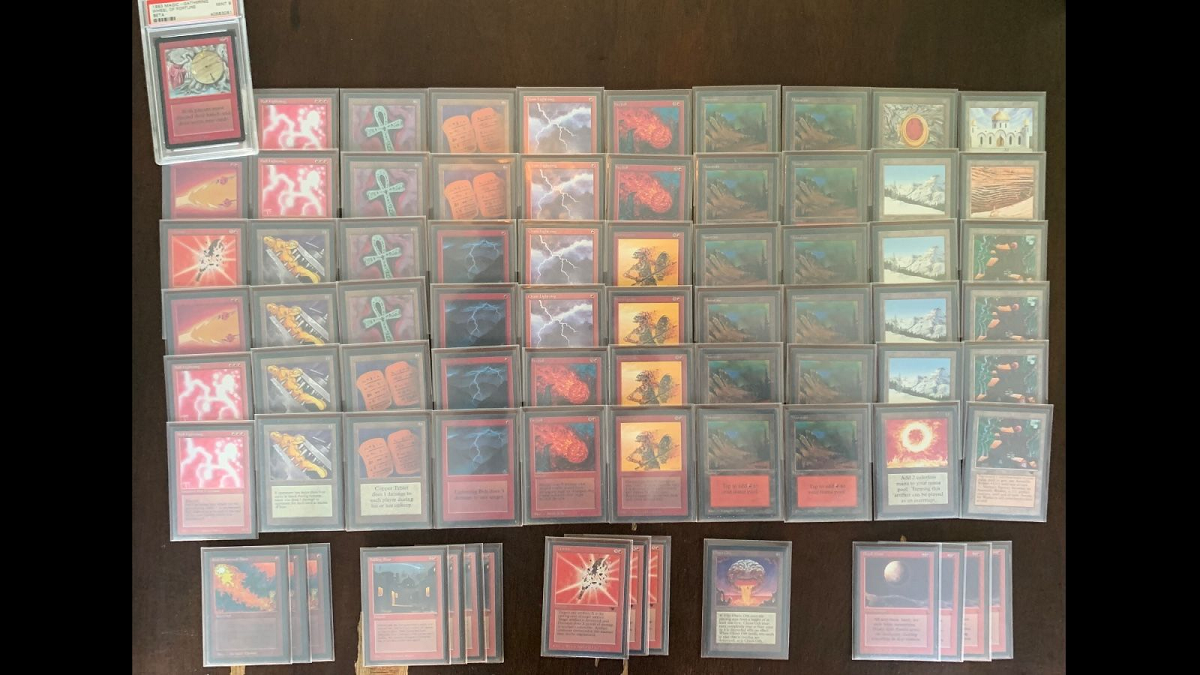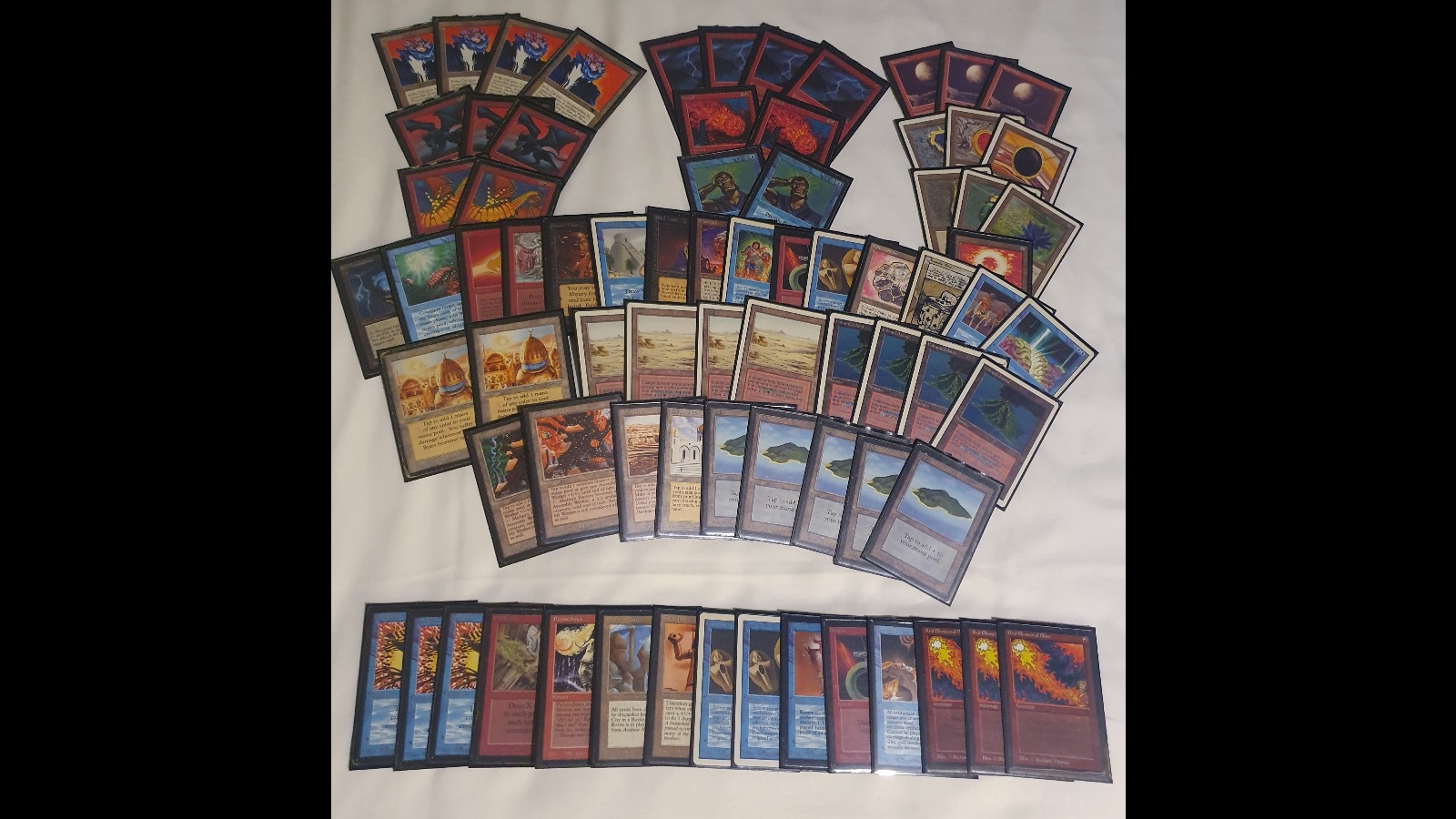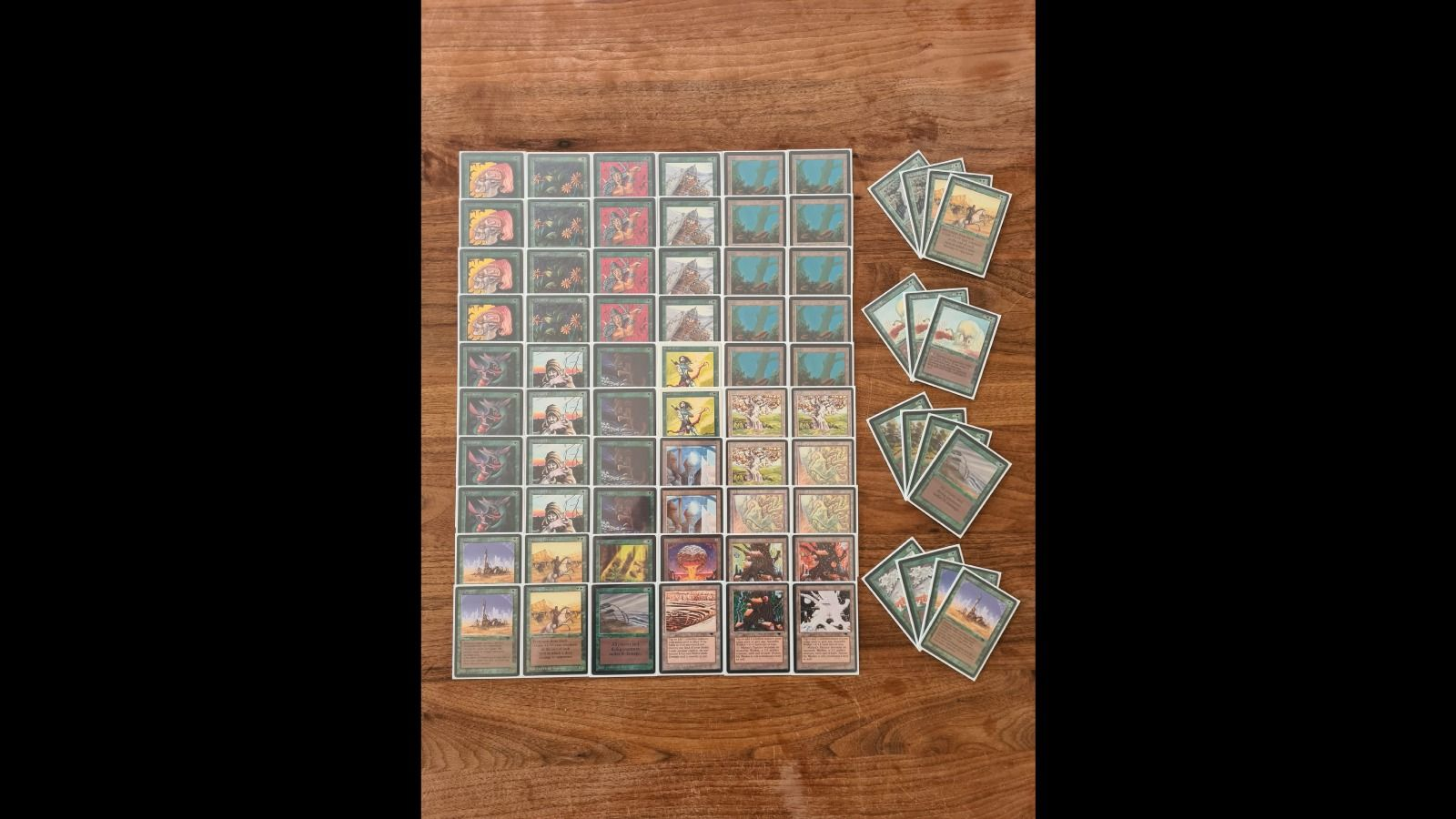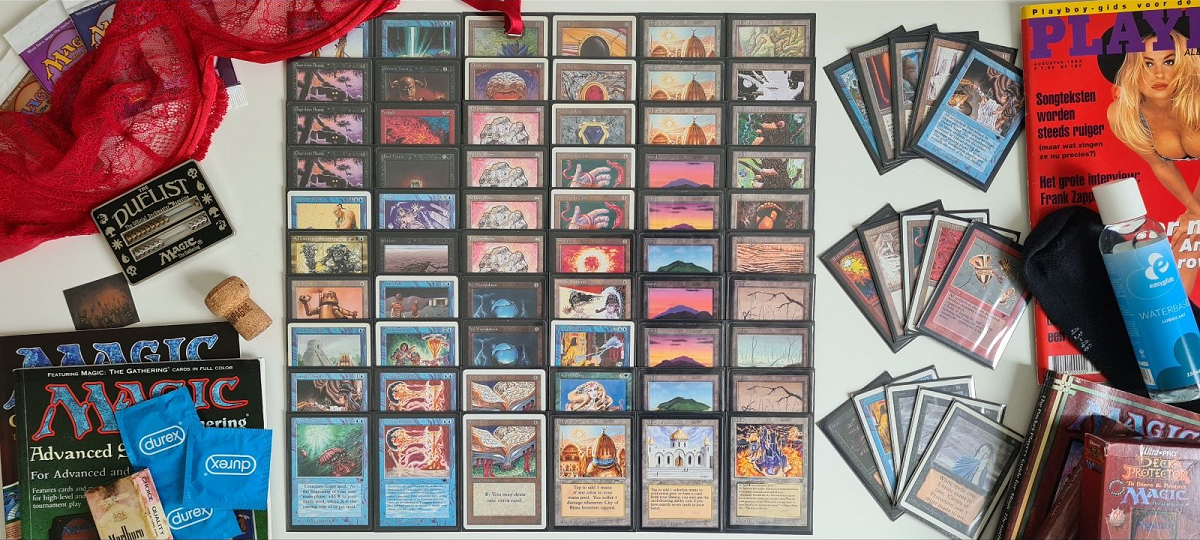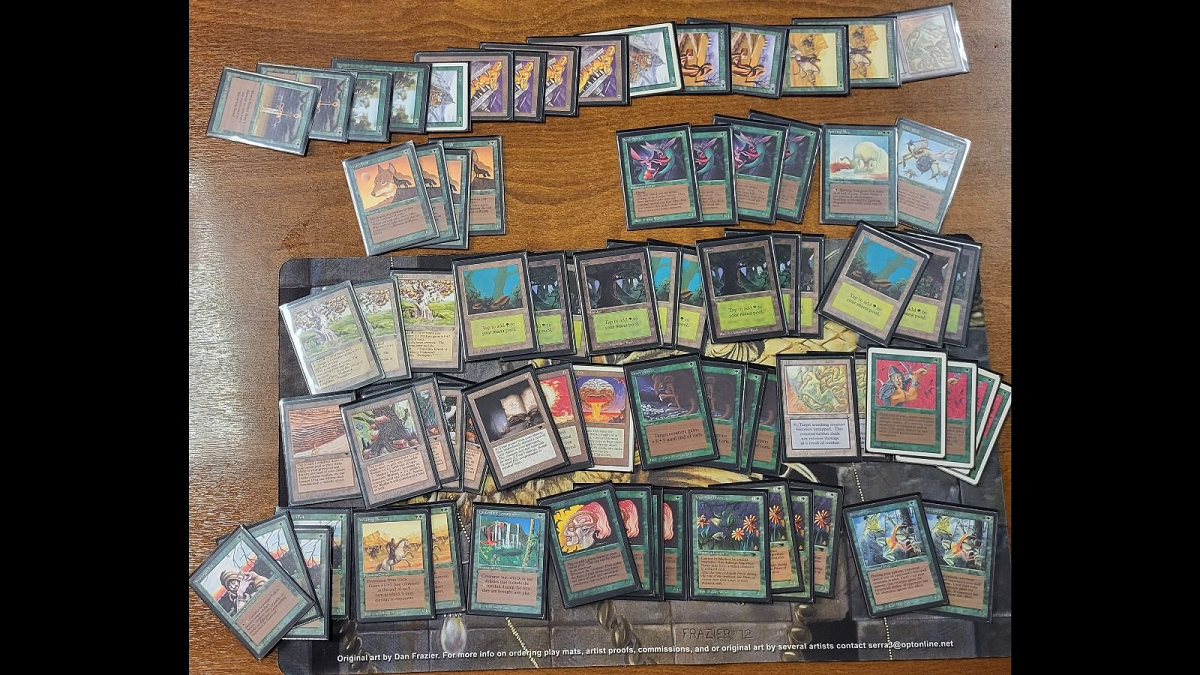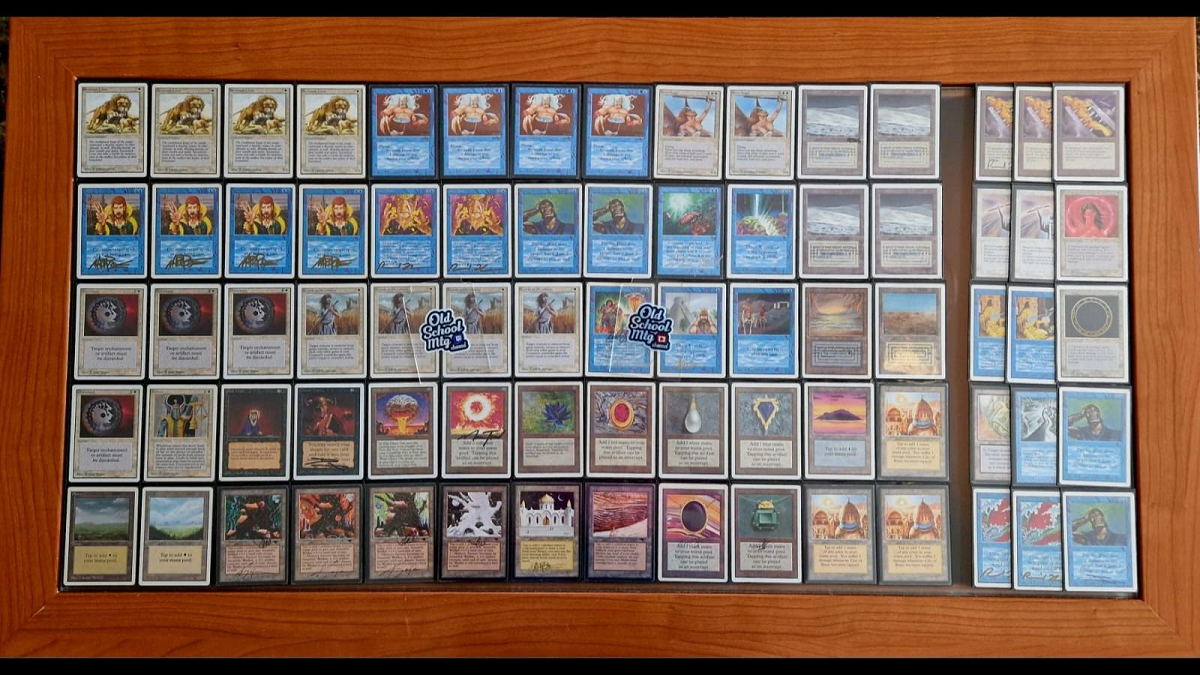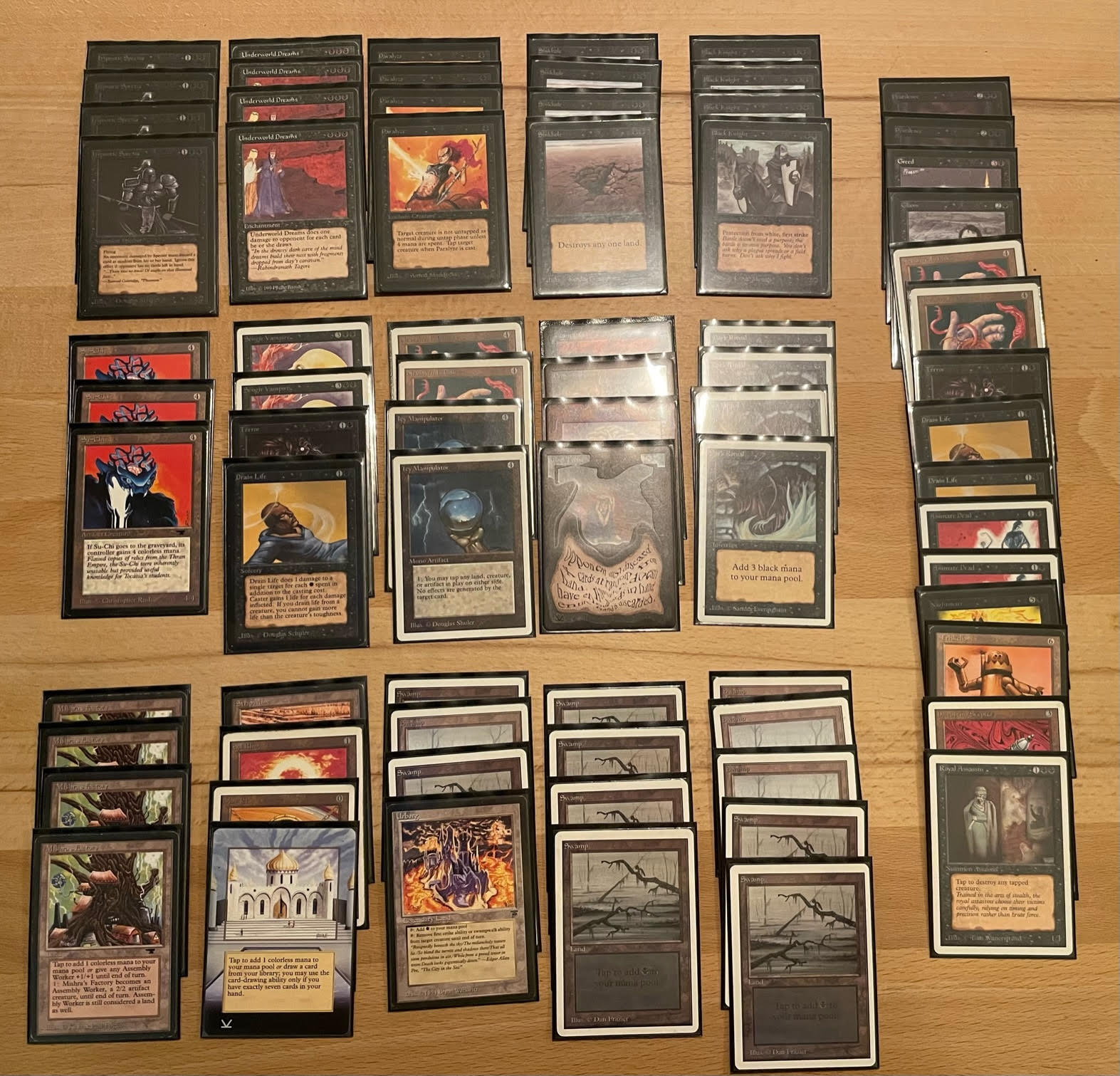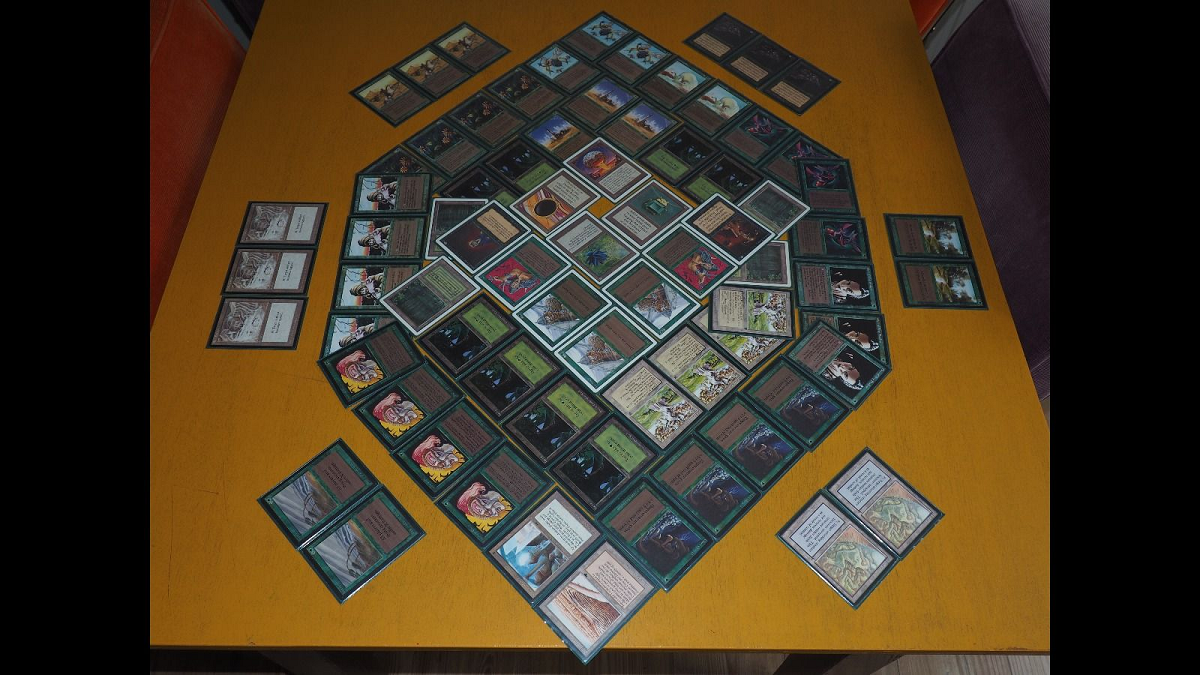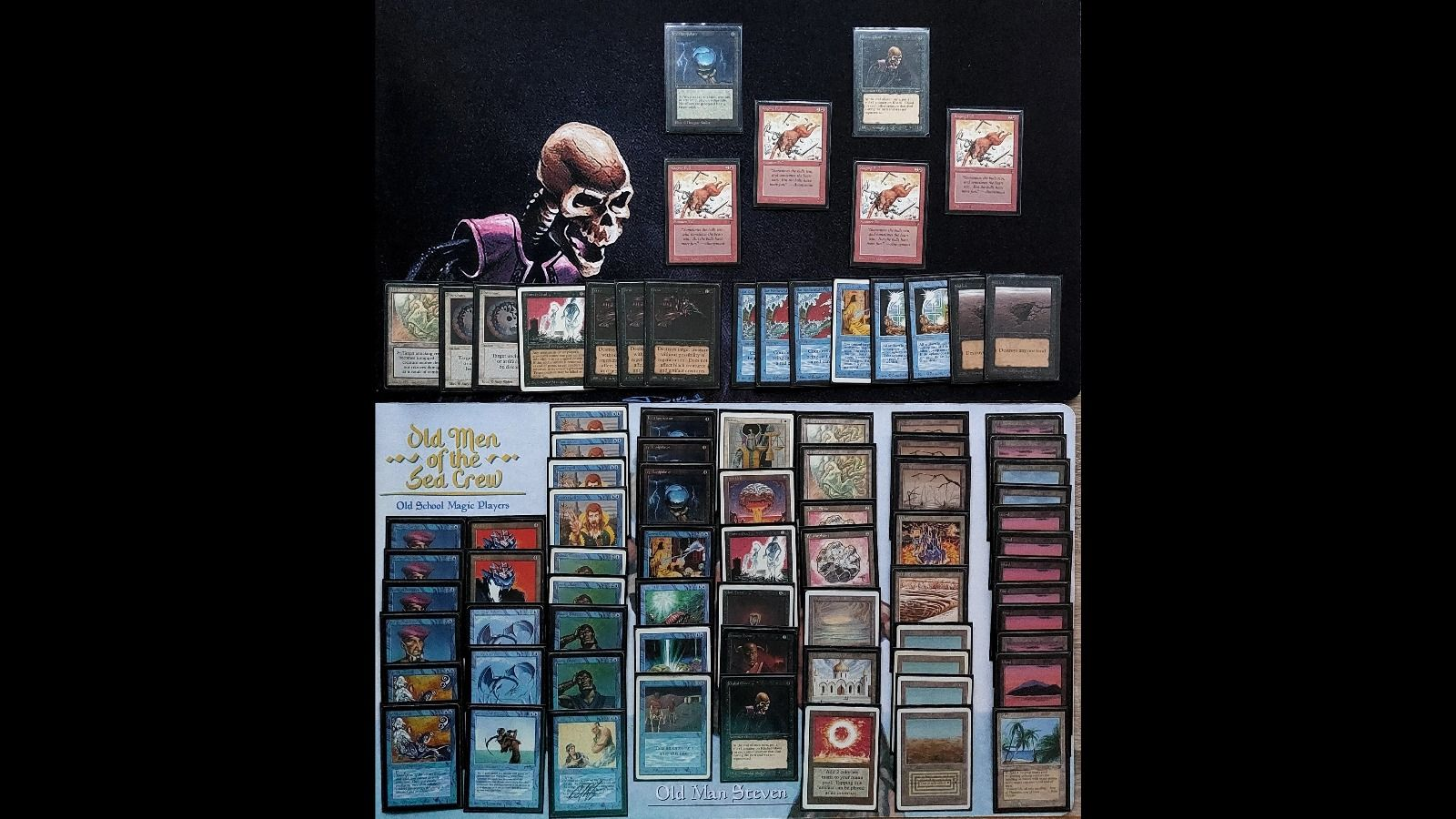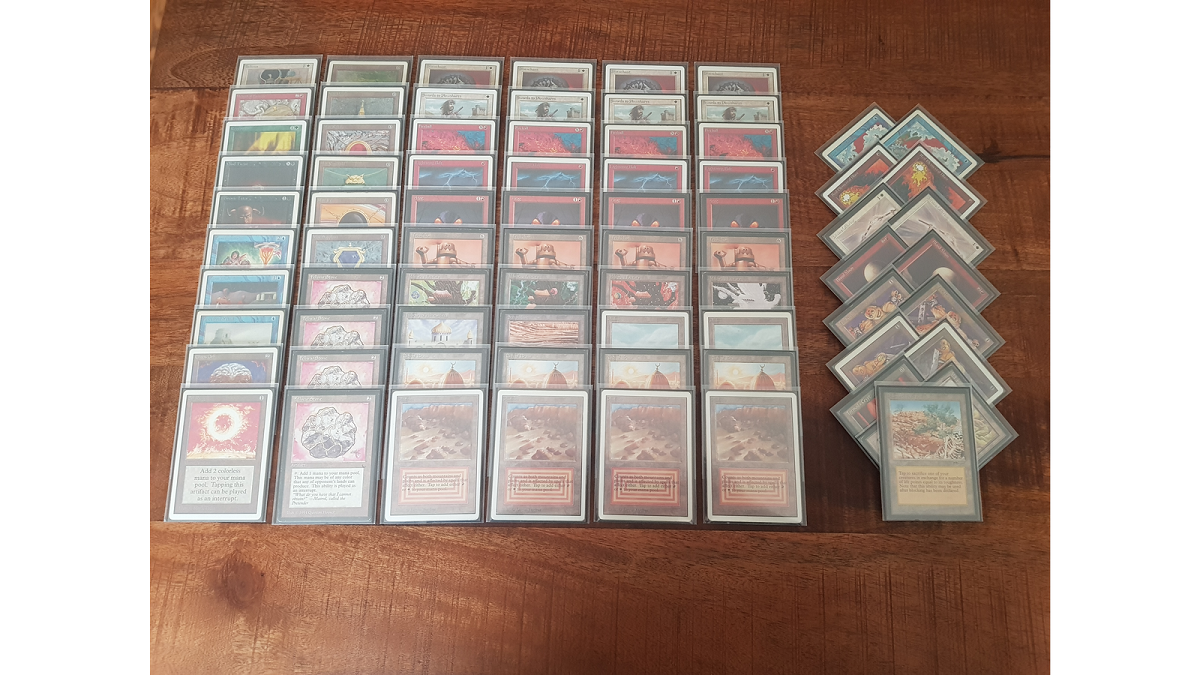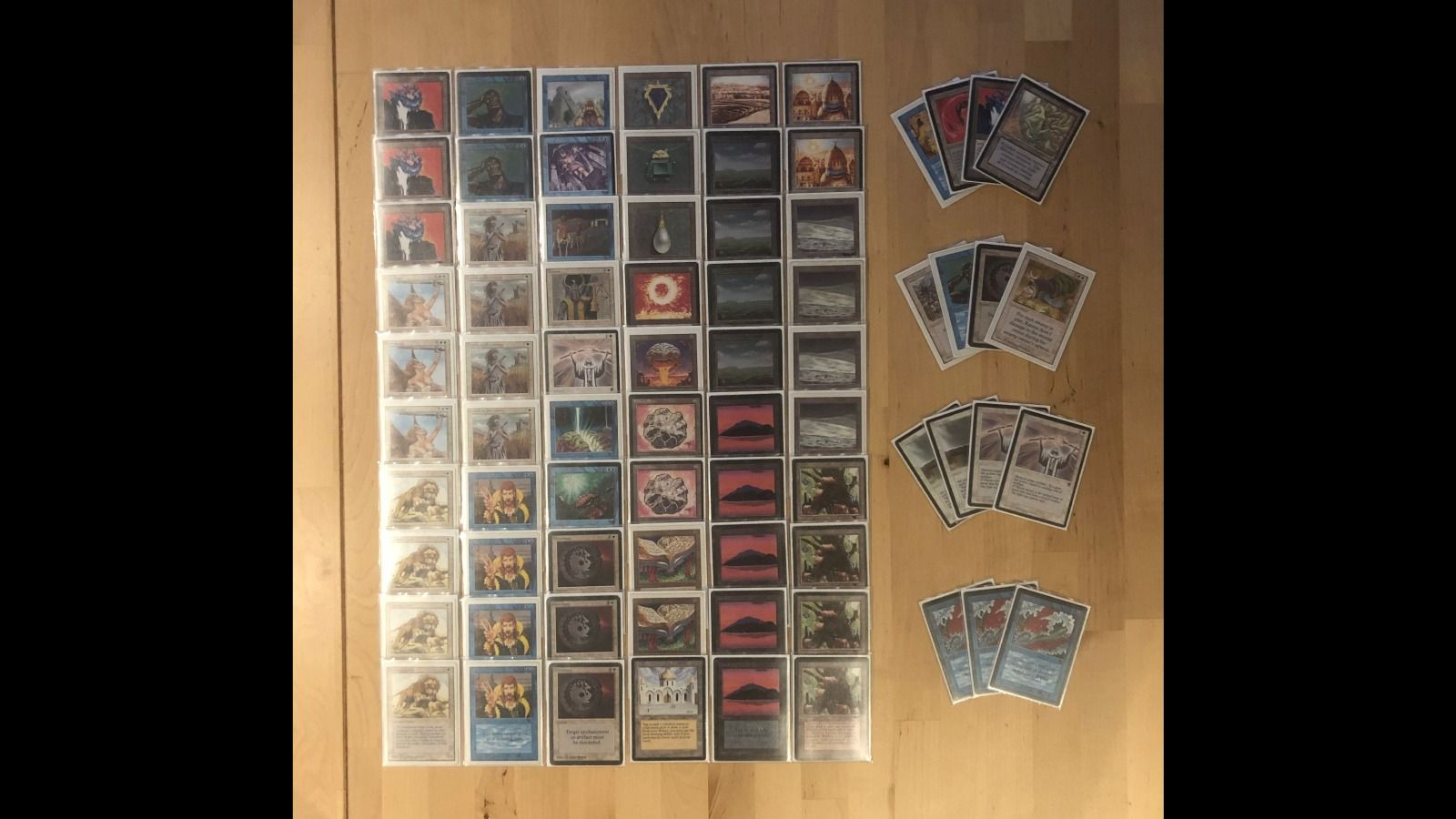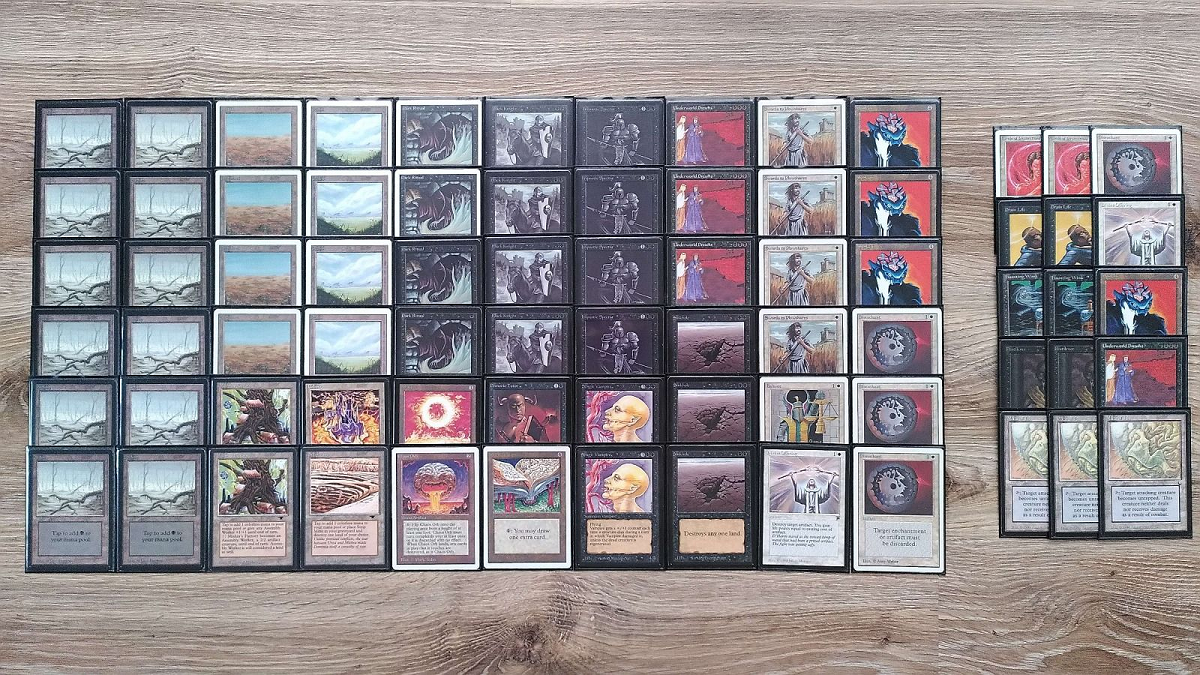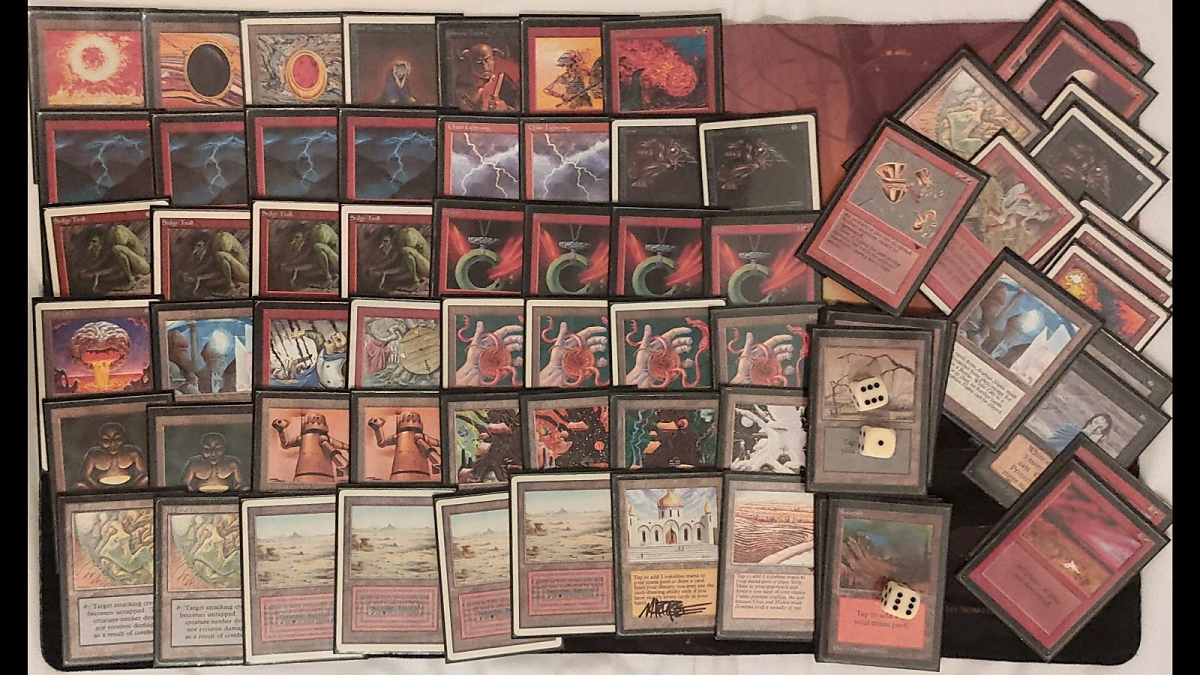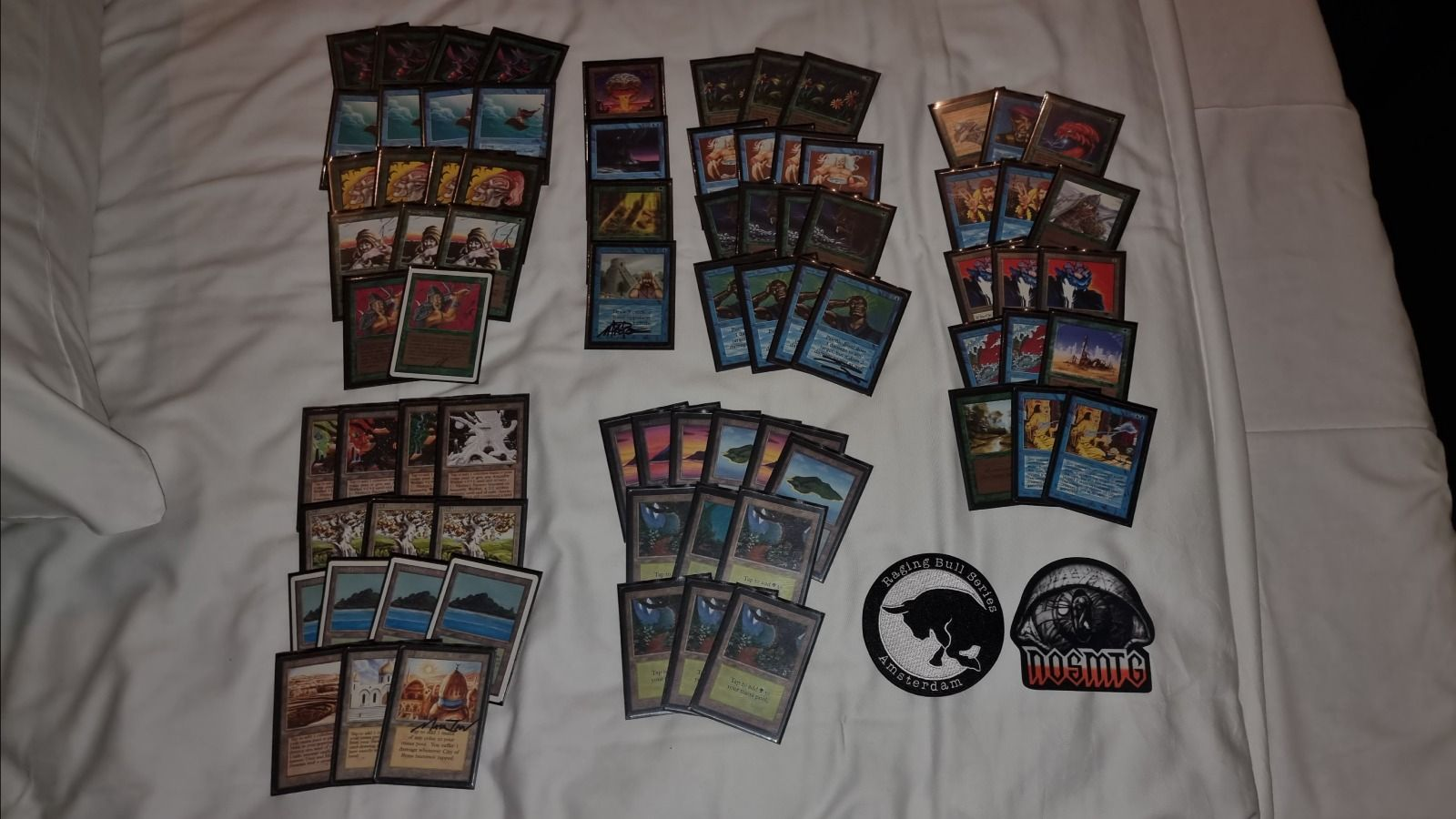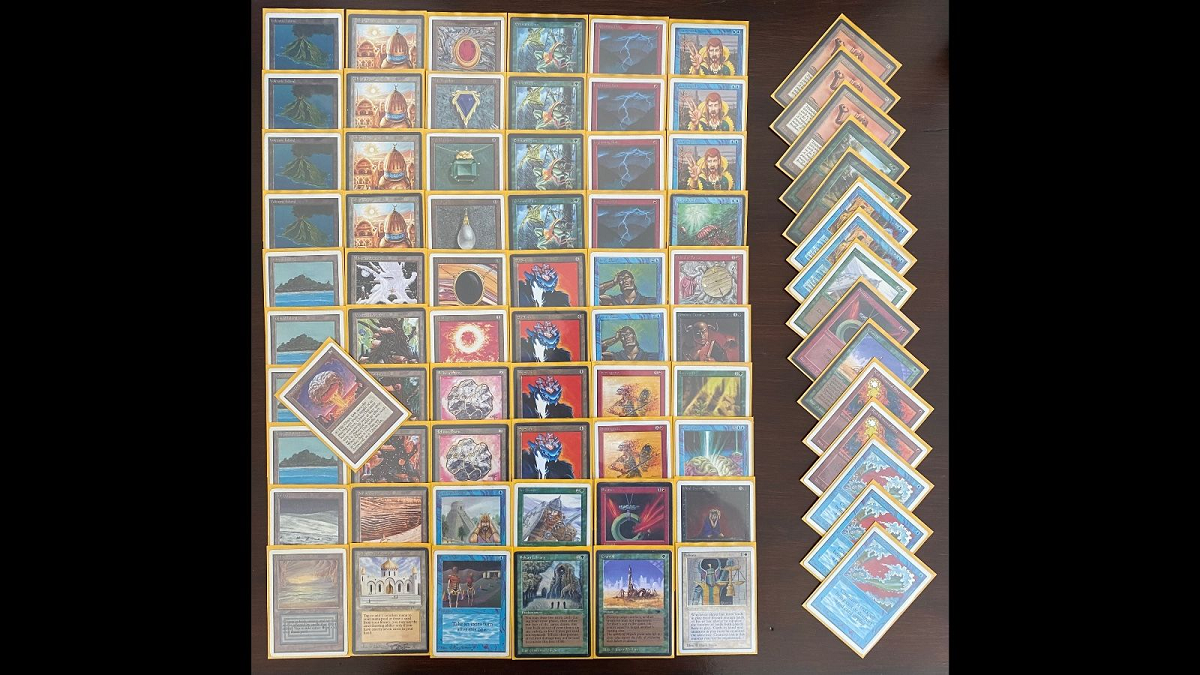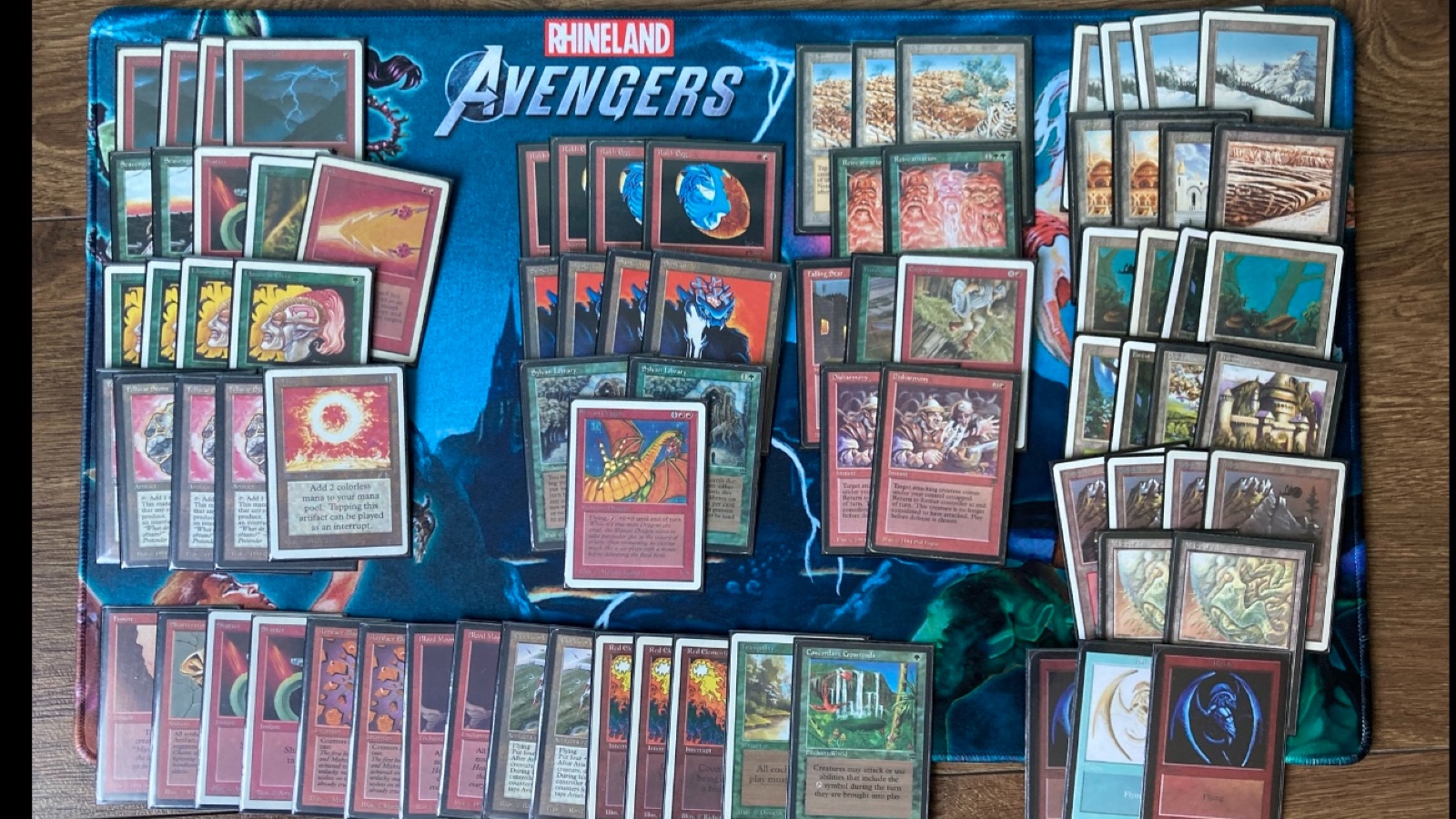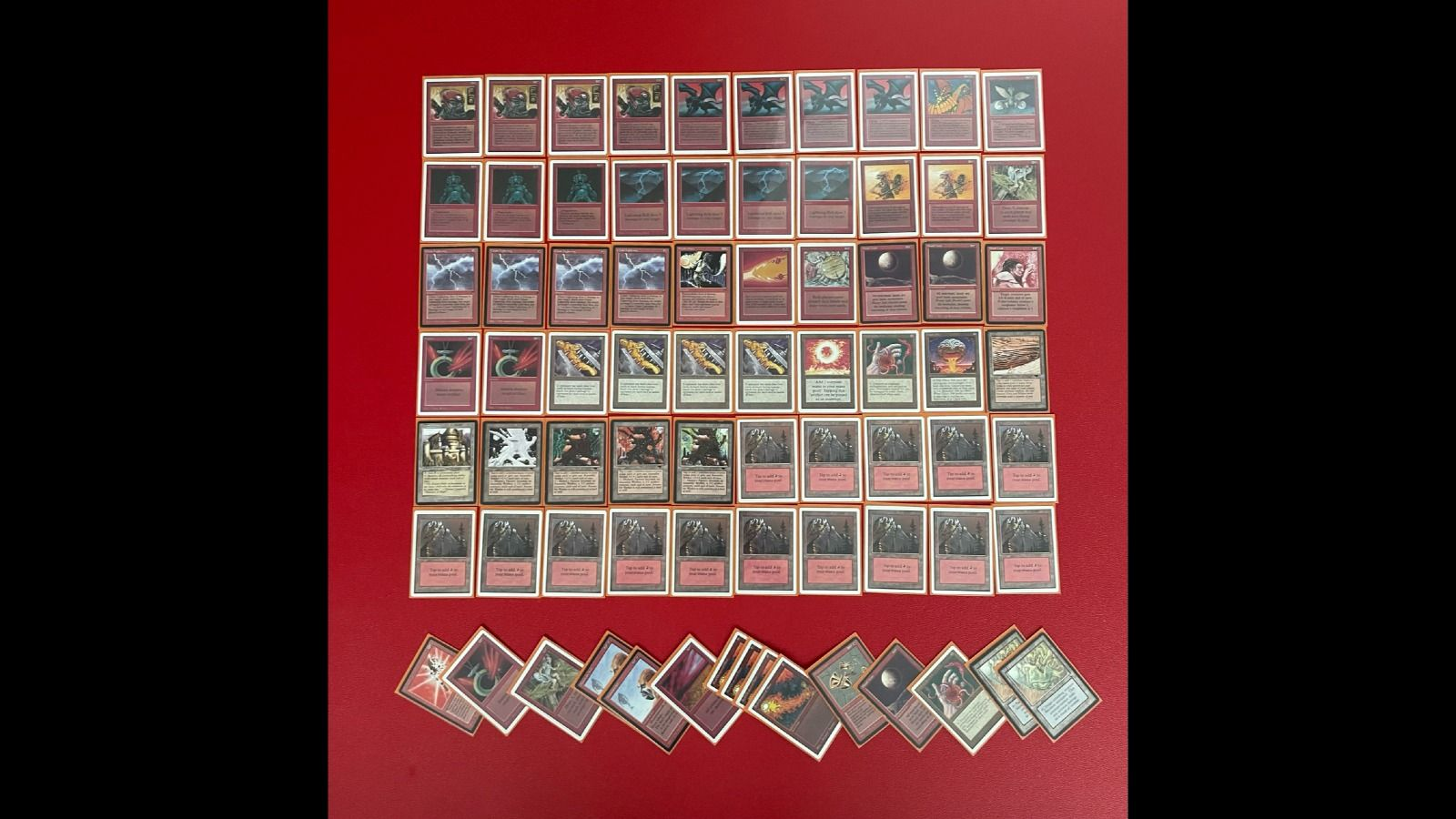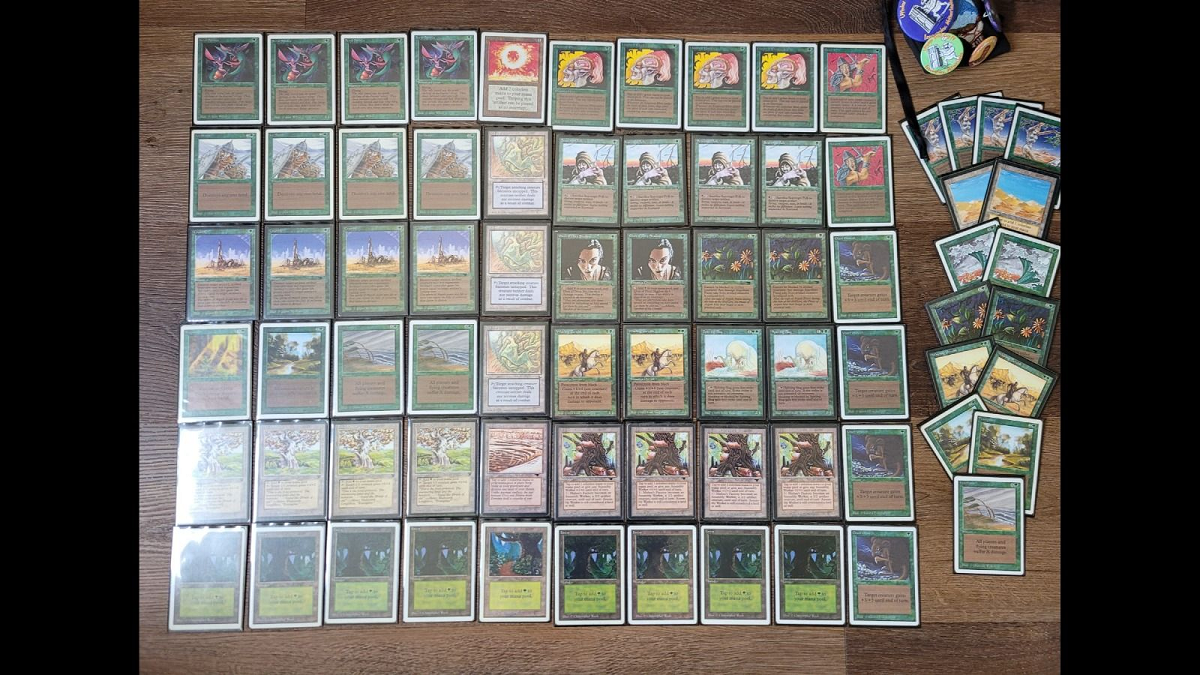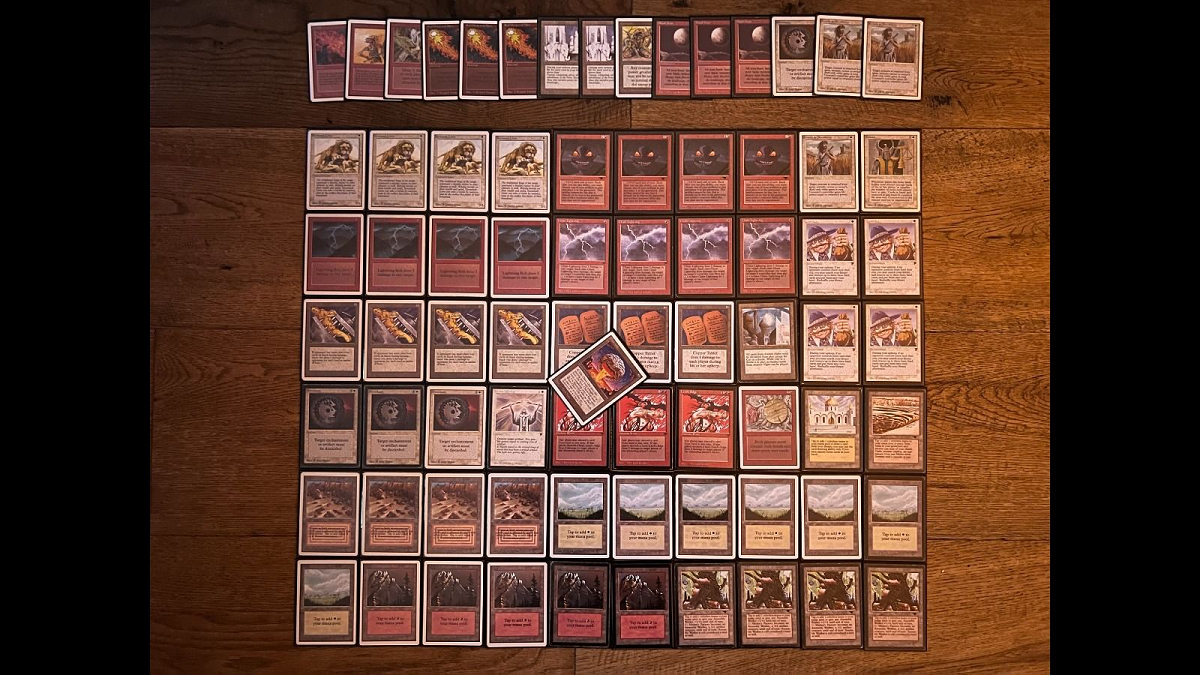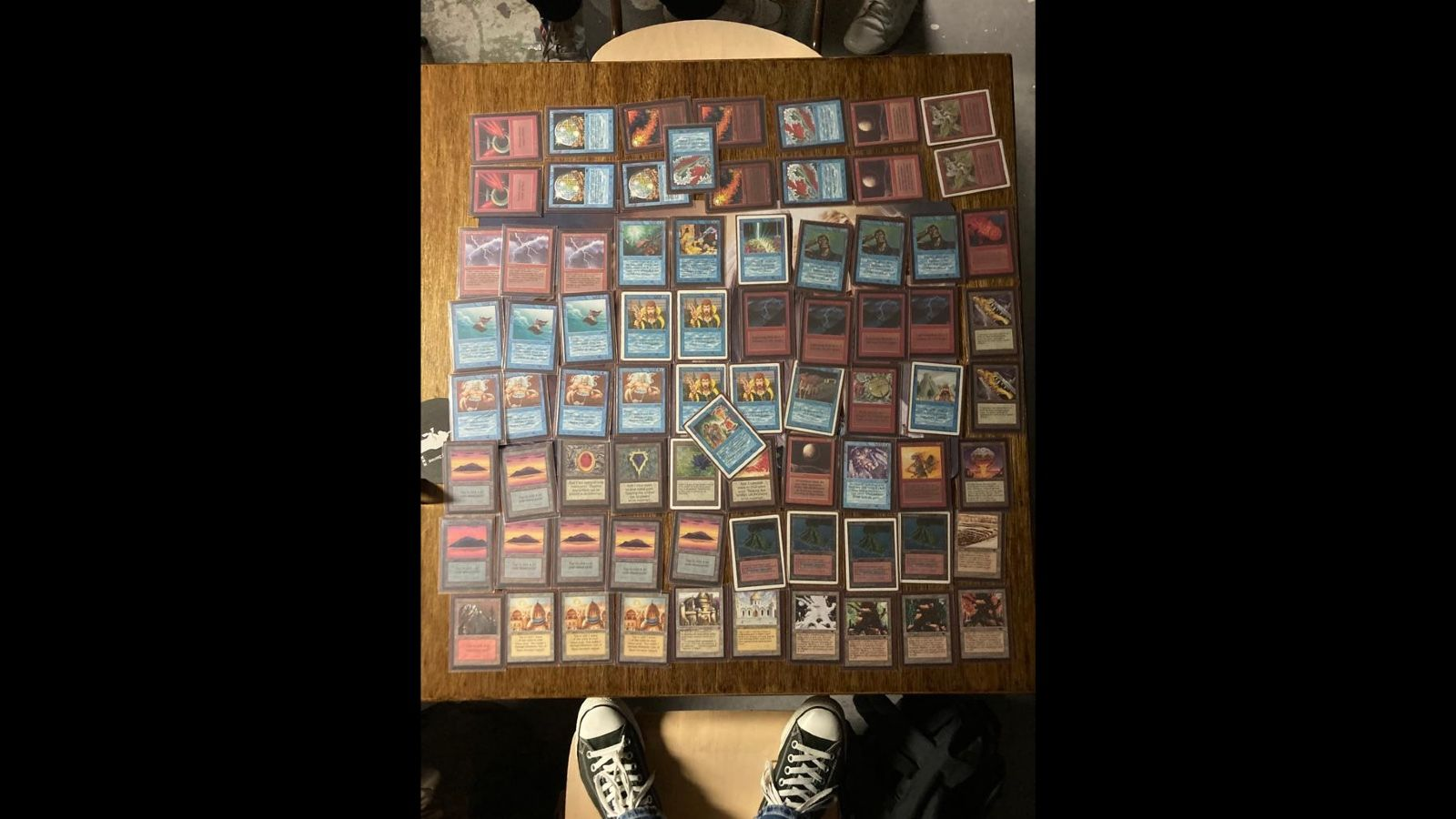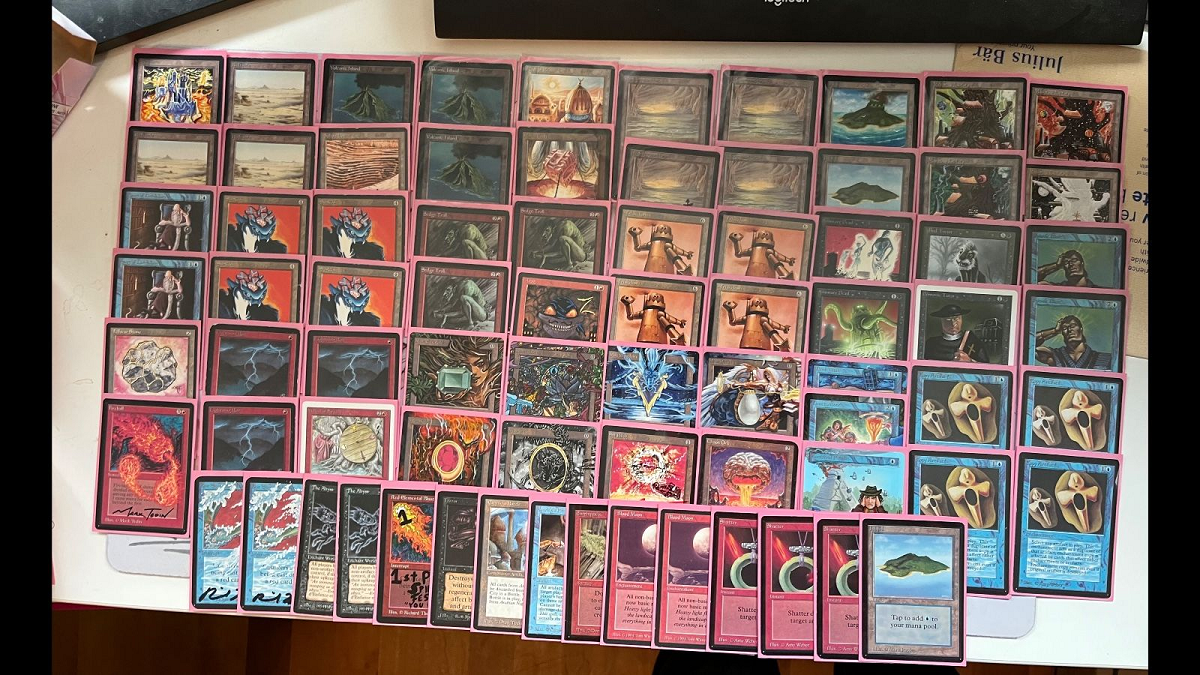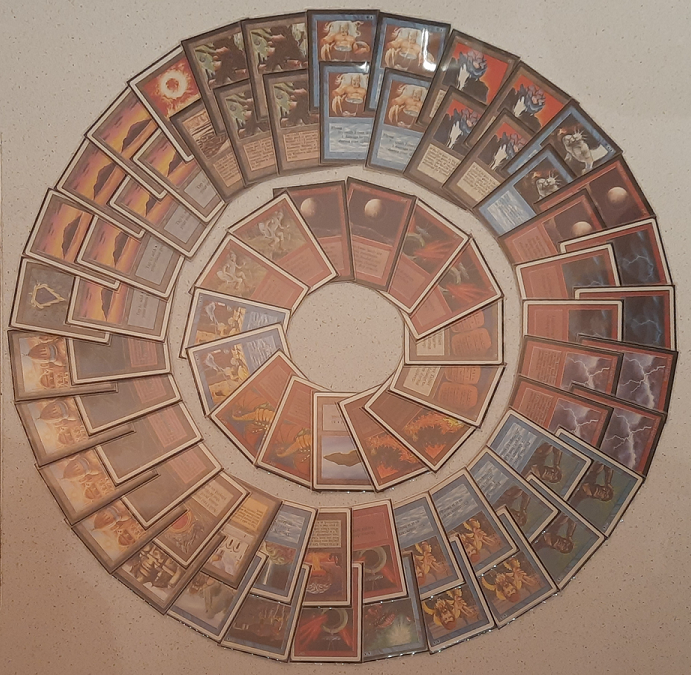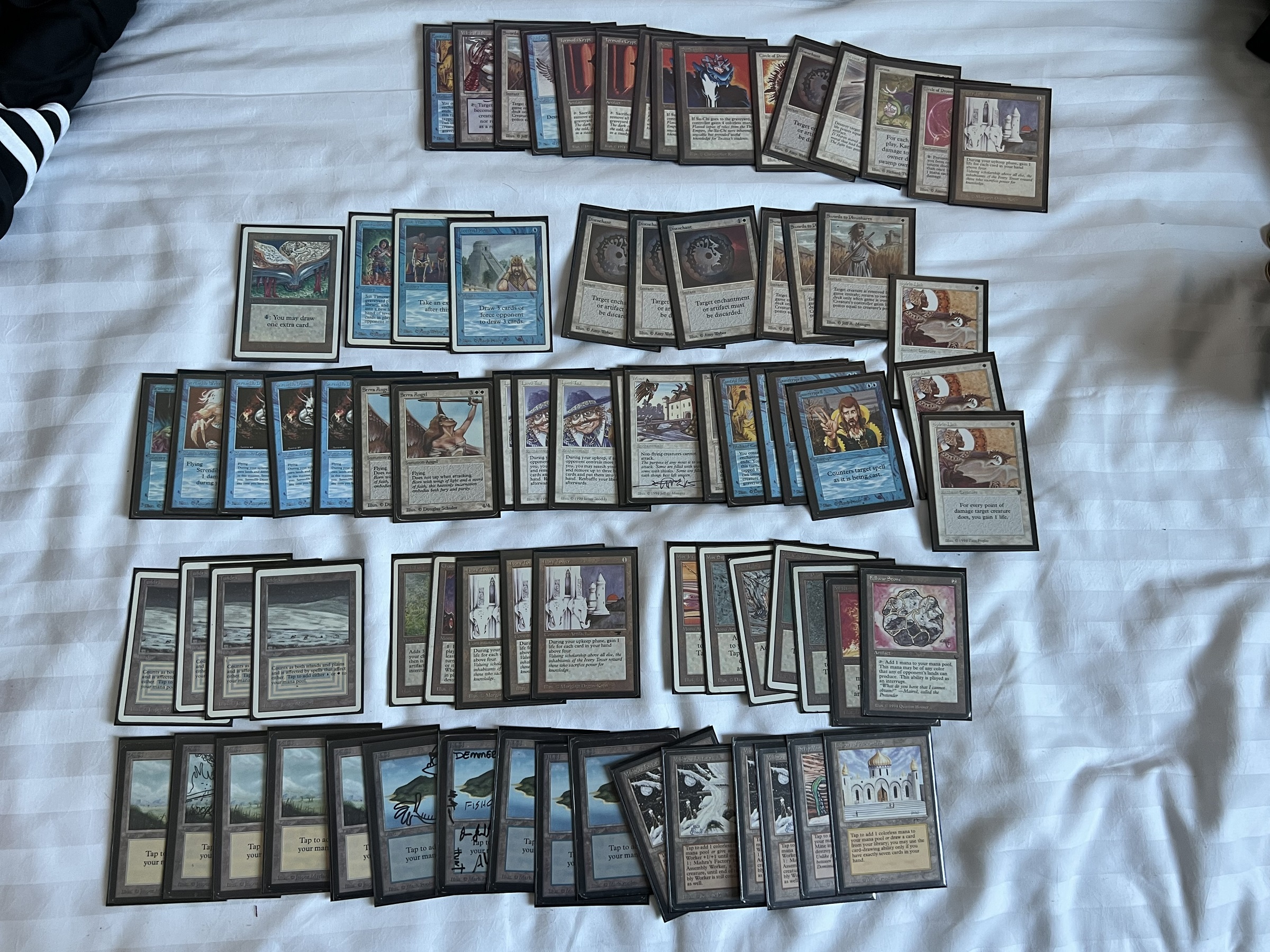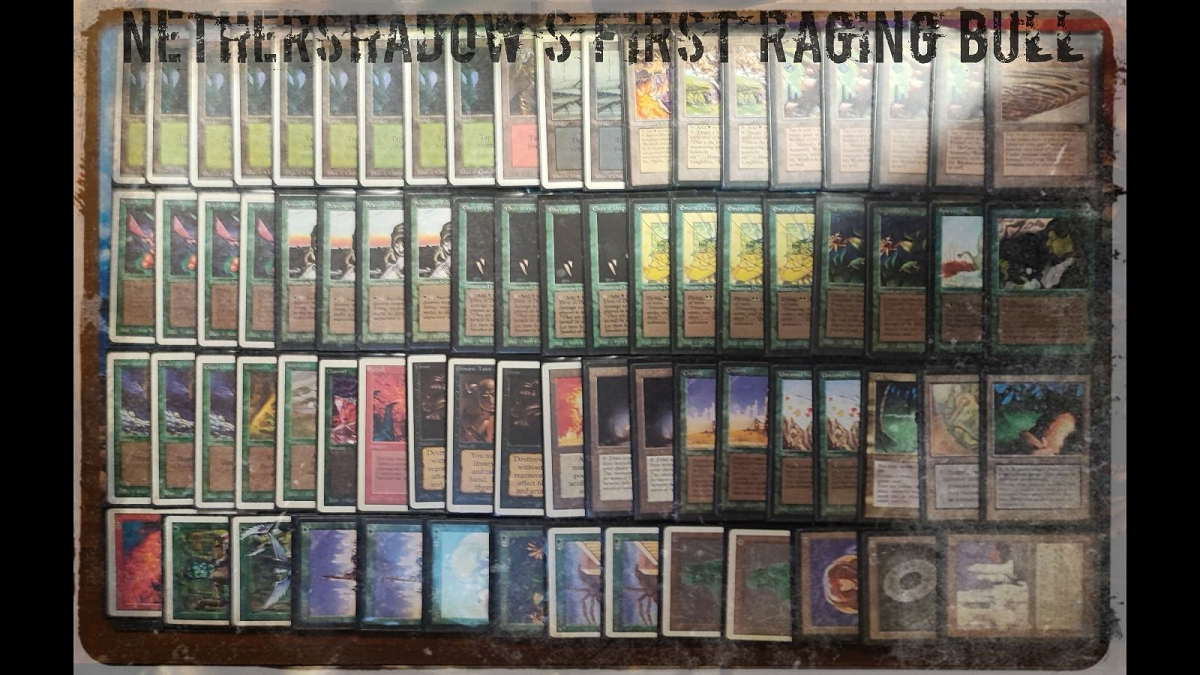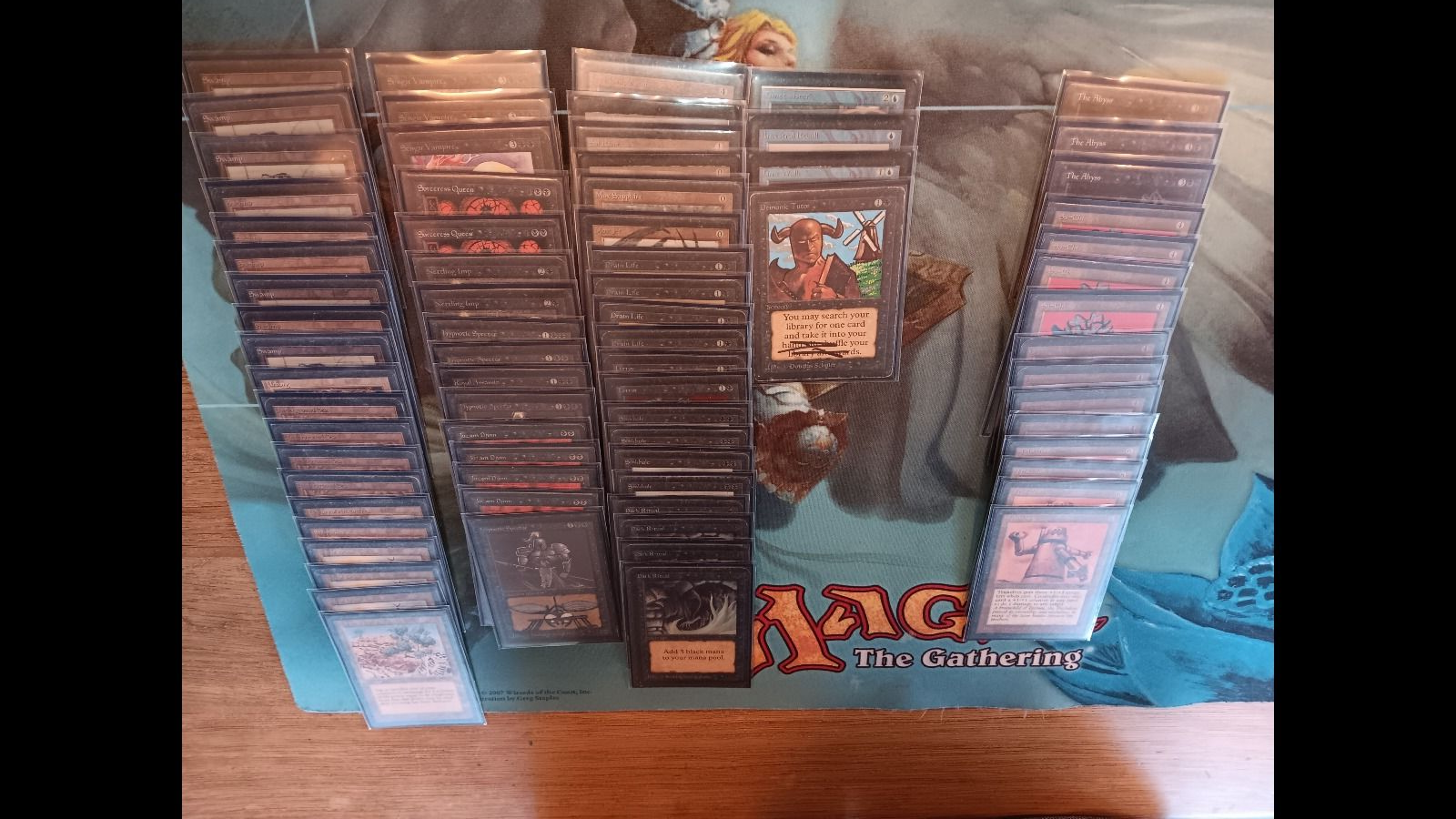 Event Pictures