A 90-minute drive from Schiphol Airport Amsterdam brings us to the small town Leeuwarden where on November 1, 2 & 3 2019 the first edition of a three day OldSchool MtG Festival is organized: the Uthden Troll Cup.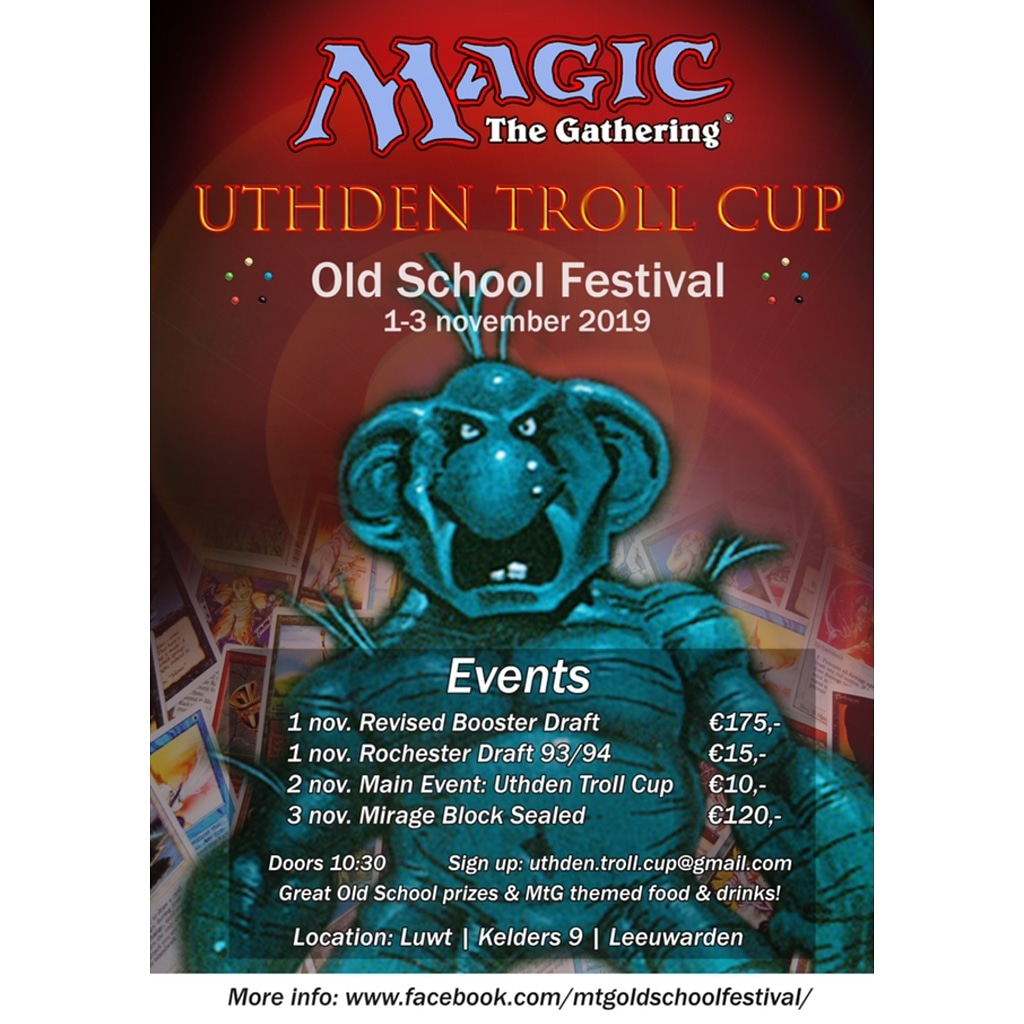 Three days full of magic events in the true spirit of Old School Magic: meet, drink and have fun while playing Magic. Our main philosophy is that cards should be played. So besides a Swedish 93/94 Constructed tournament on Saturday we will set a lot of cards free from their 20+ year old packaging. On Friday we start with ripping some 1994 Revised boosters for a good old Revised Booster Draft and on Sunday we will have fun opening starters and packs for a Mirage Block Sealed.
On this page you will find the blogs dedicated to the Uthden Troll Cup an MtG OldSchool Festival.
Detailed information about the events can be found on Facebook.
---